Alien vs. BAPE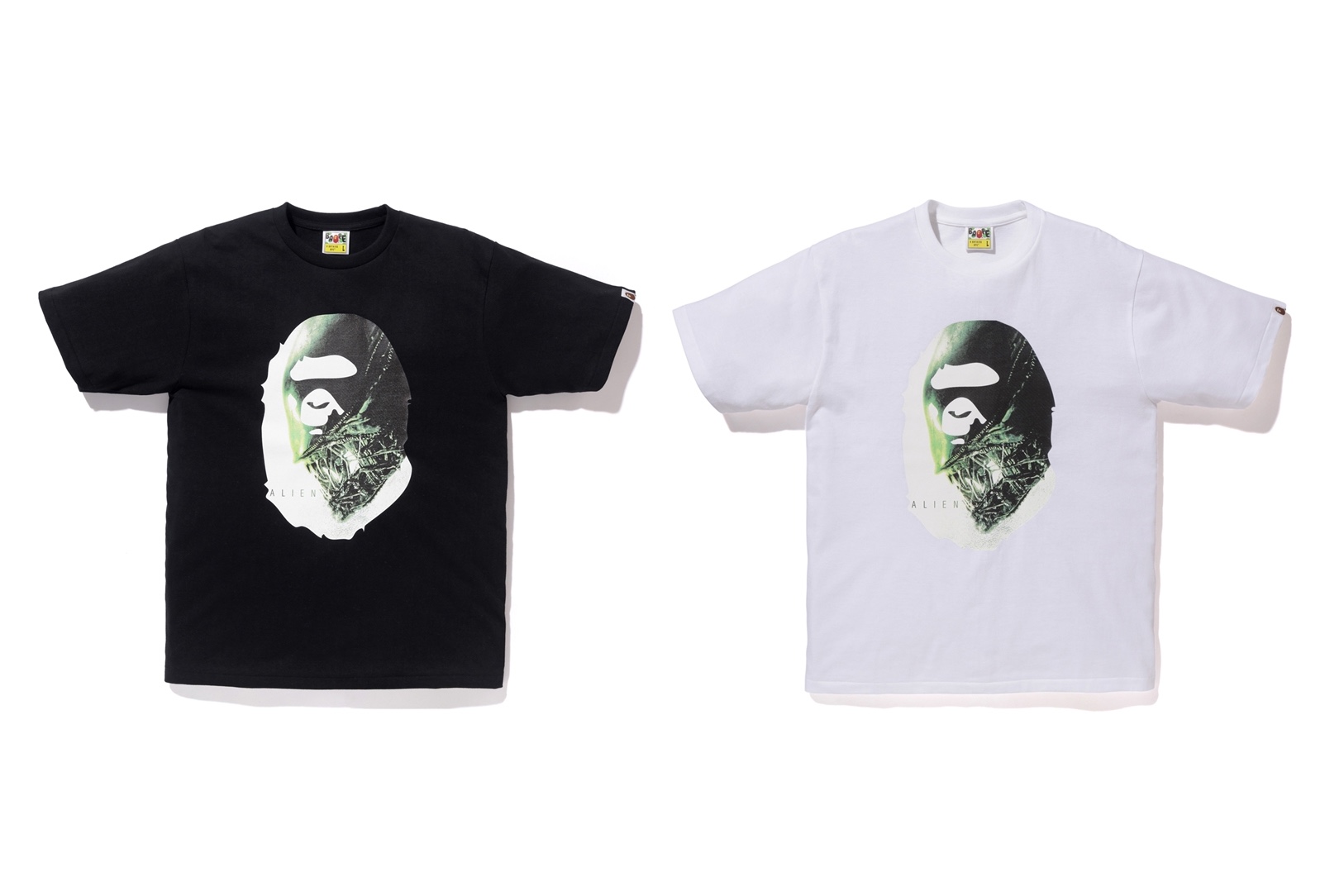 Following up from the newly released film, Alien Covenant, streetwear label BAPE has released their 2017 collaboration with the Alien franchise. The designs feature BAPE's signature Ape Head logo merged with Alien graphics. The full collection consists of t-shirts, crewneck sweatshirts and BAPE's iconic Shark hoodie.
Look out for the BAPE x Alien collection set to release on Saturday 27 May, available in BAPE stores.
For now few the collection below.