Gucci Cruise goes Ugly for 2018.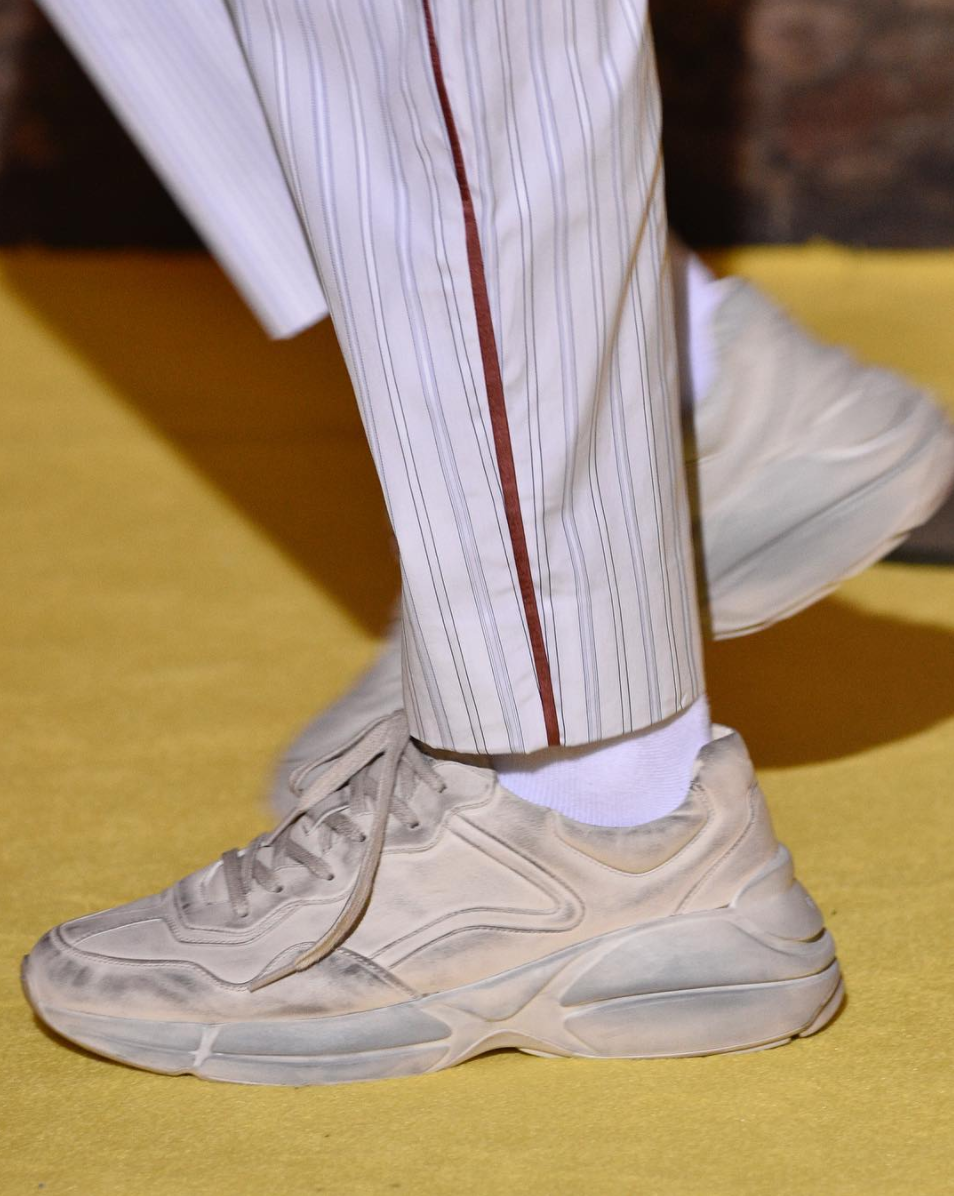 Gucci releaved its Cruise 2018 collection at Palazzo Pitti in Florence, Italy. The entire collection took Gucci back to its roots, with new revised style updates. The sneakers caught our eyes on the runway; a white chunky ugly sneaker with a stained effect brushed all over the leather, laces and down to the soles.
The sneakers are a completely different direction to what Gucci has been providing, much much simple but with a direction similar to the Balenciaga AW17 sneakers which everyone is craving for at the moment.
Let us know your thoughts on the sneakers, would you PAUSE or skip? Tweet us your thoughts @PAUSE_Online.