HBA honcho Shayne Oliver's rebellious lovechild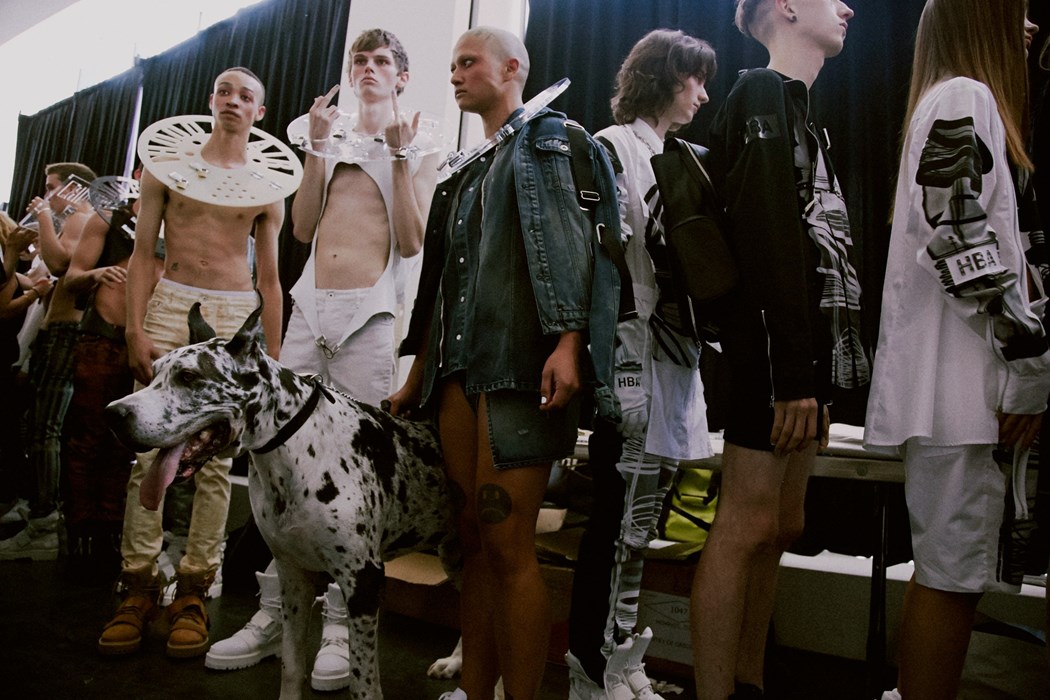 Upon arrival to New York fashion label Hood by Air's Instagram account, my eyebrows furrow in an instinctual attempt to understand the images behind my glassy iPhone screen. The account is registered as a "Government Organization", a cobalt blue checkmark legitimizing its existence. Raunchy photos of models donning HBA gear furnish the page, some of men wearing double-toed cowboy boots and nothing else, others of women sporting garments so deconstructed they expose un-nippled breasts.
Since its inception in 2006, Hood by Air has been among the major forces changing the landscape of fashion and muddling the borders of streetwear and high fashion. The brand's combination of esoteric and queer aesthetics have amassed a brazen cult following and co-signs from the likes of Kanye West, Rihanna, Kendrick Lamar and — at one point — A$AP Rocky.
Hood by Air's tenure at the head of the street wear movement is so certain that it facilitated the dressing the body of Beyoncé Knowles on the cover of one of the most culturally impactful albums of 2016, "Lemonade".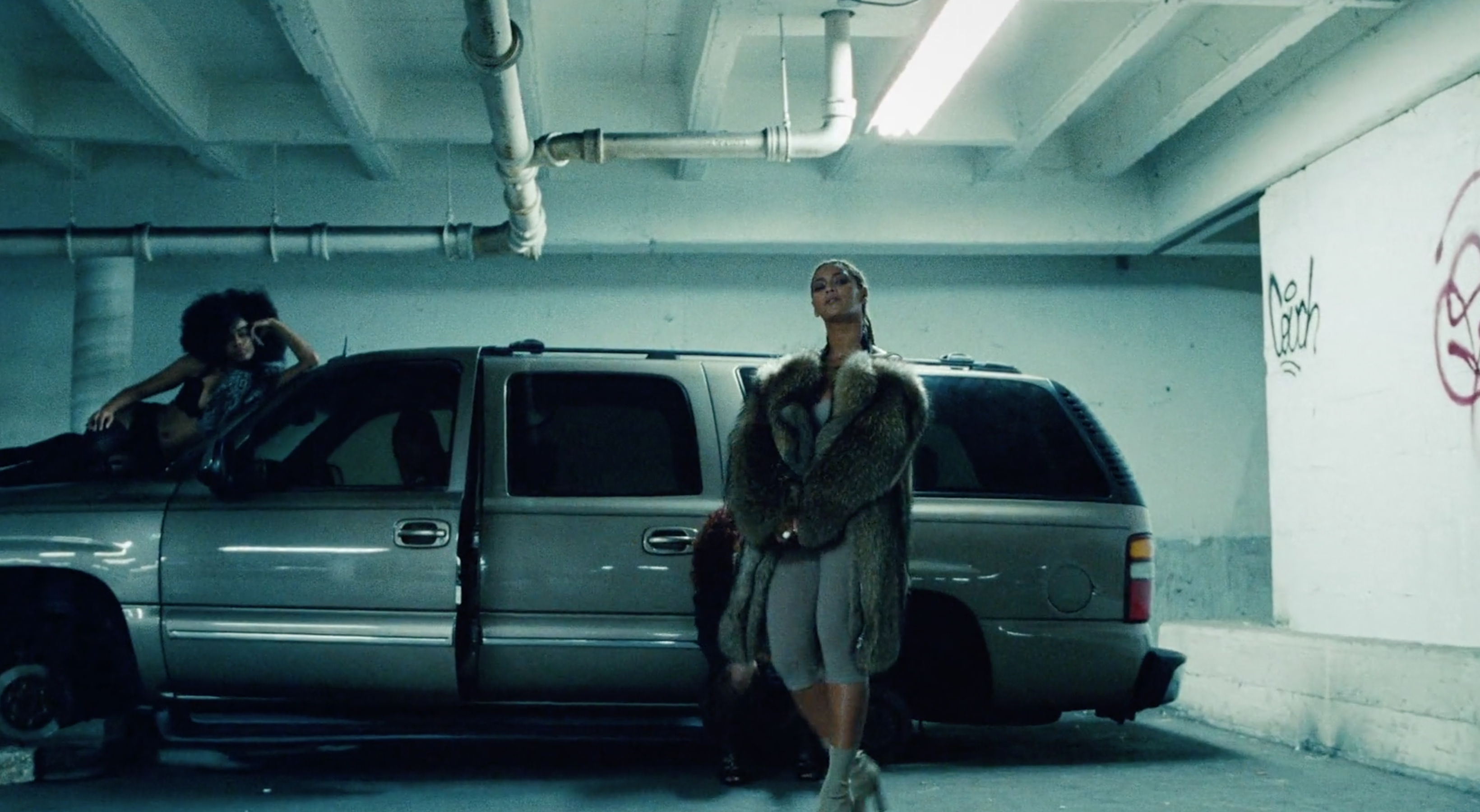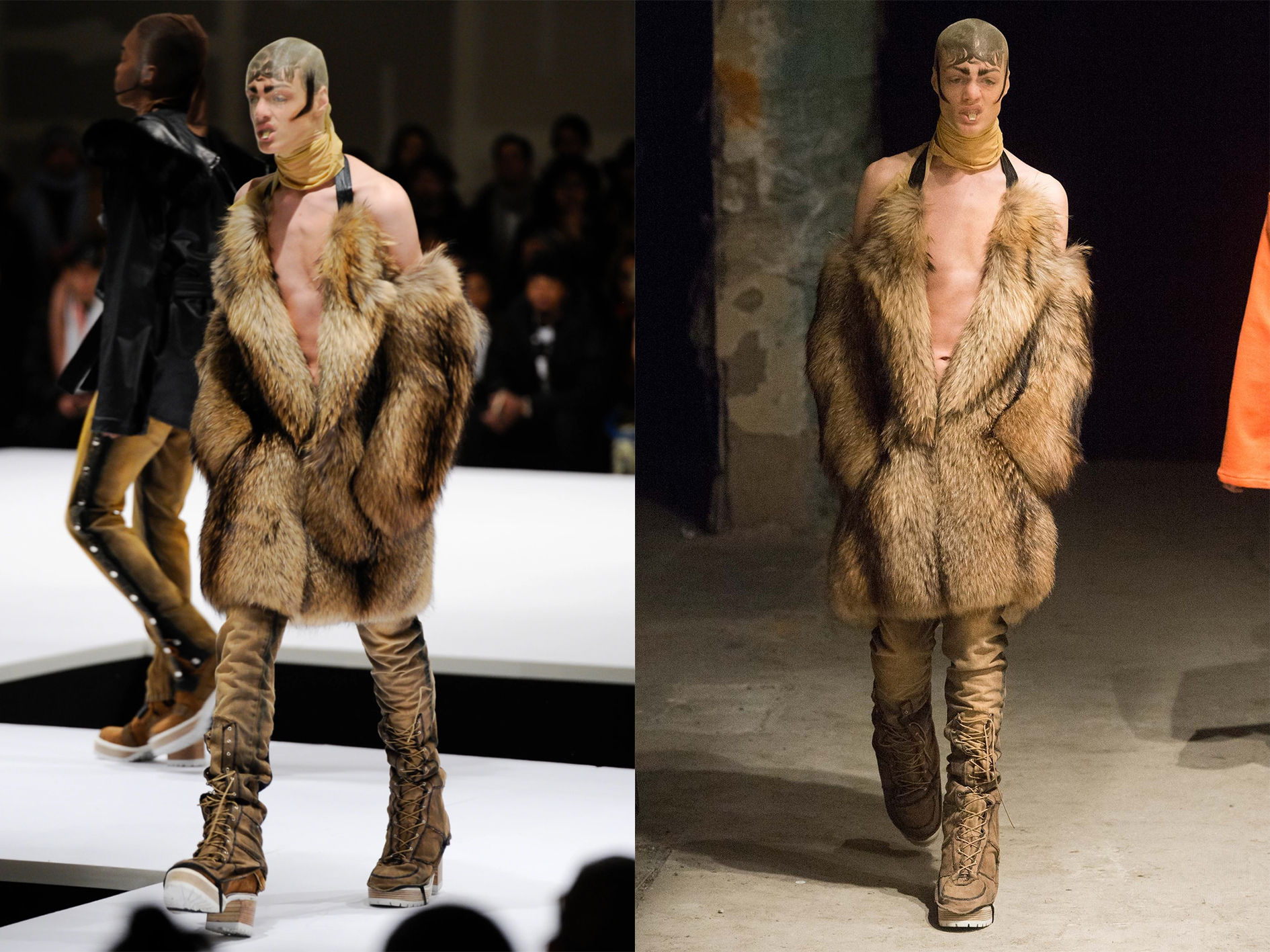 A decade ago, Minnesota-born Shayne Oliver didn't know he was forging what would be, disputably, among the most controversial brands in contemporary fashion.
Cliché as it sounds, Oliver had been interested in the fashion world since he was a young boy—so much so he was offered an unpaid internship at a Roberto Cavalli store in New York when he was just 12 years old (he declined). Oliver would aimlessly walk the streets of Manhattan, pinballing between designer boutiques and offering shoppers unimpeachable, unsolicited fashion advice. At 13, Oliver was already crafting his own anti-luxury aesthetic, cutting up jeans and tearing out the crotch to wear on Church Sundays (to the disdain of parishioners, naturally).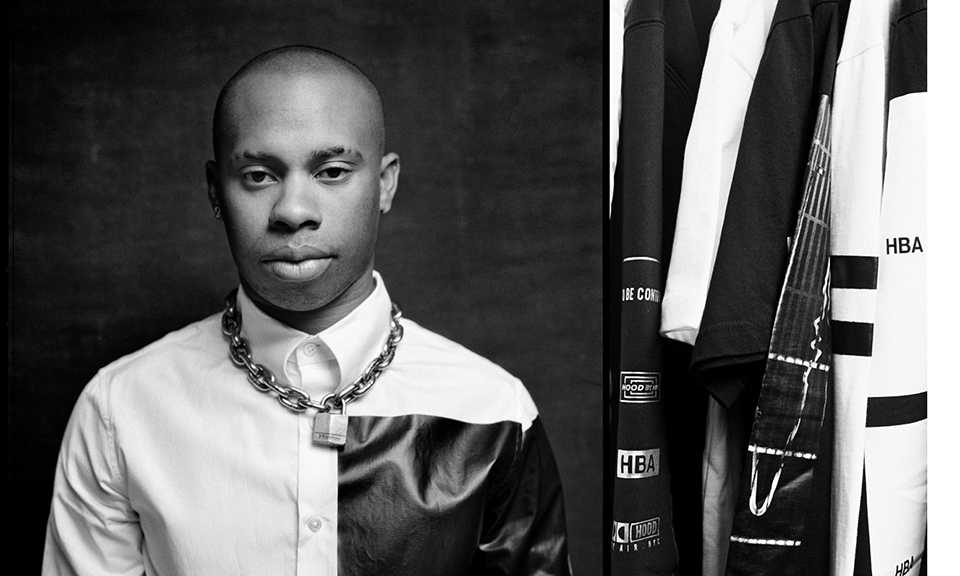 Oliver's fashion appetite encouraged him to enrol at the Fashion Institute of Technology. However, in his freshman year, the designer dropped out, emancipating himself from the claustrophobia of the fashion industry.
After leaving school, he redirected his energies (and tuition savings) to create the brand we know today as Hood by Air.
Oliver's aesthetic is unmistakable. It ranges from gratuitous zippers and unrealistically longline garments to hooded blazers and a whimsical, surreal take on cowboy boots. He perfected a widely imitated gothic aesthetic by his very first collection ten years ago. Much of what characterizes street style today can be accredited to Hood by Air's mashed-up youth culture. From oversized tees, bold logos and progressive silhouettes, Shayne Oliver could singlehandedly have changed street style forever.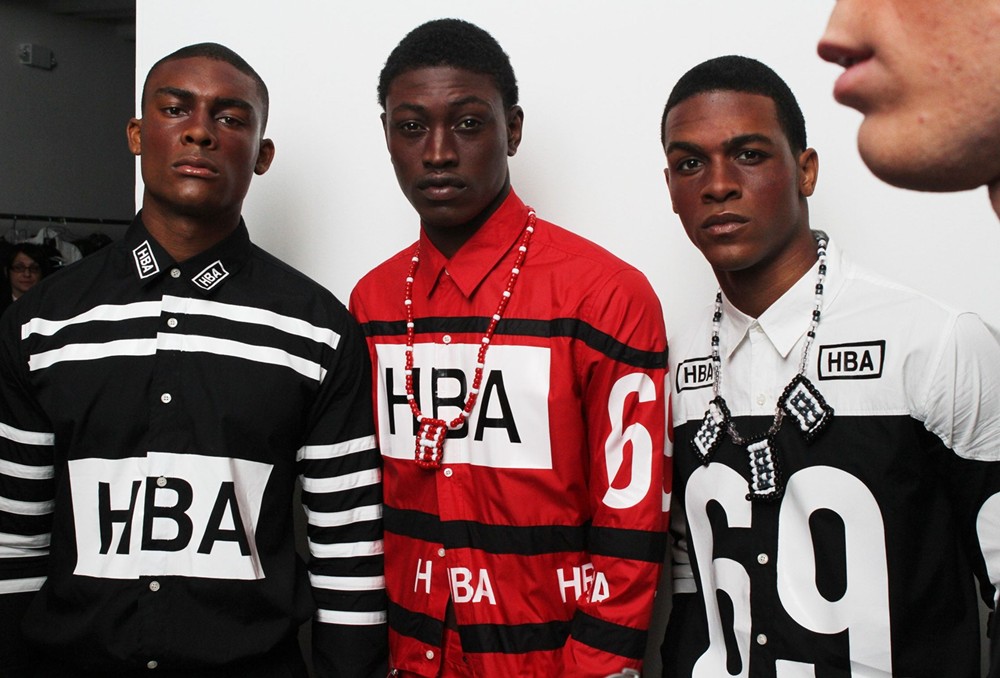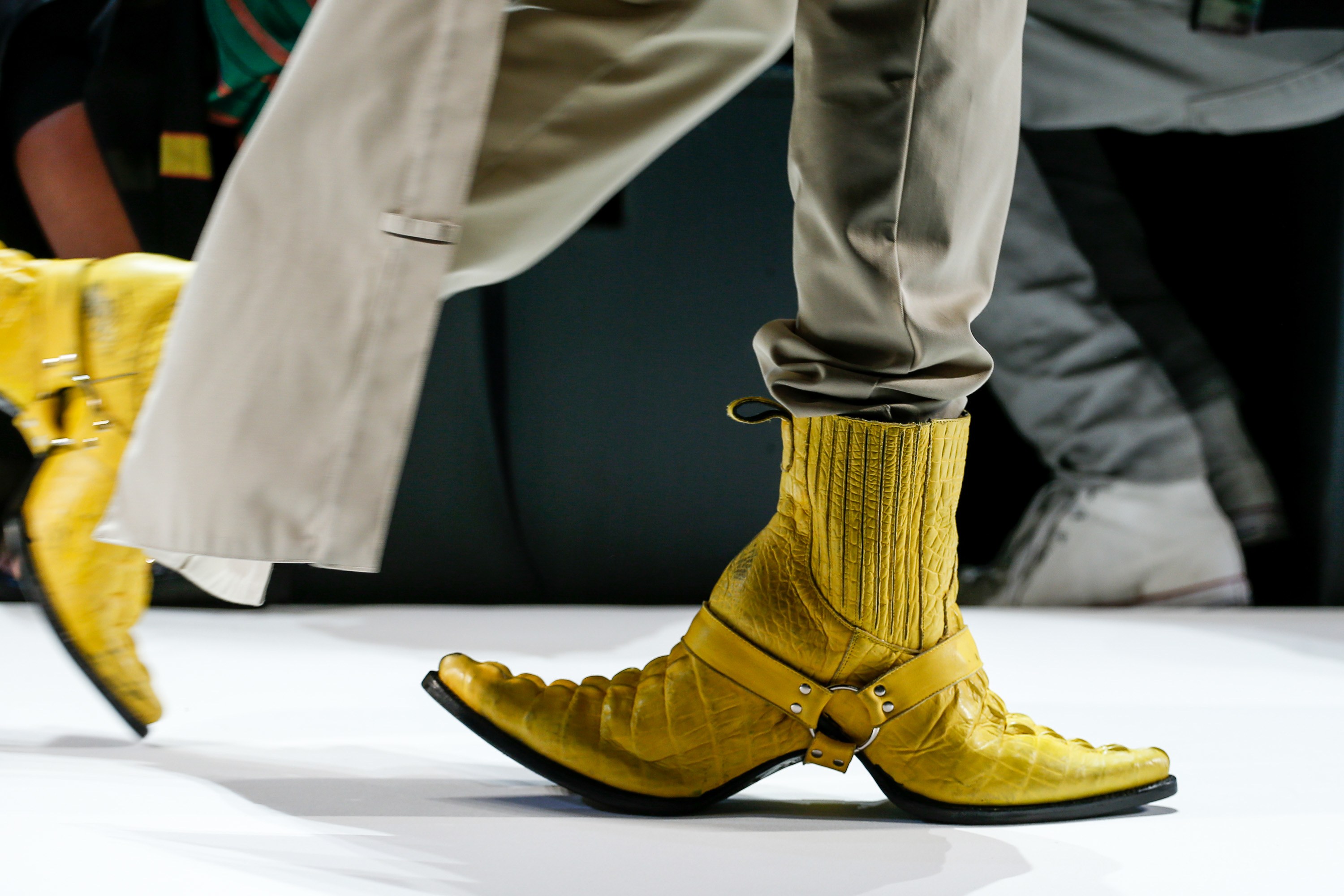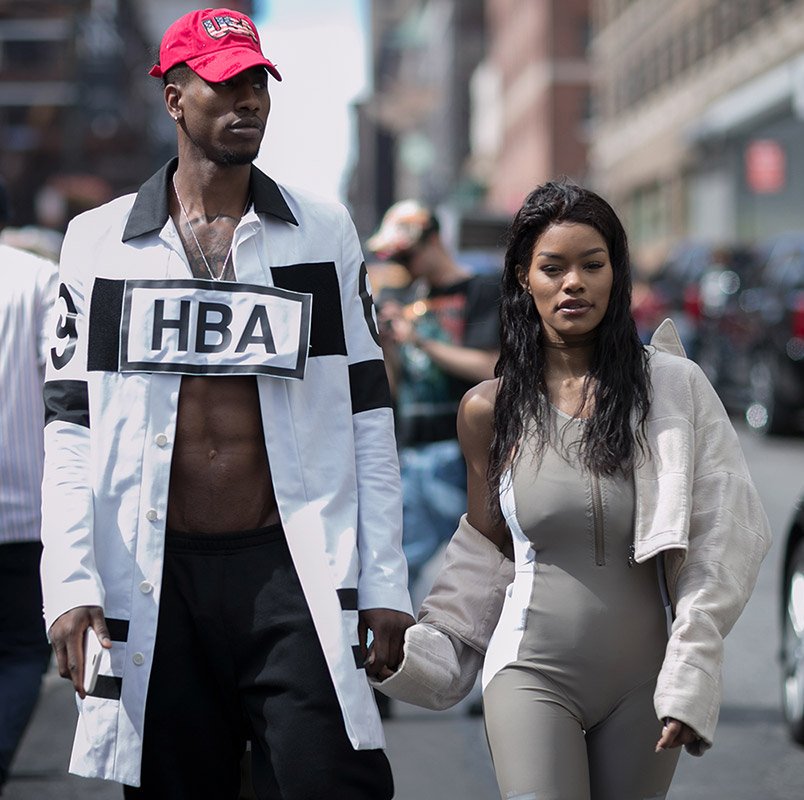 Hood by Air's ethos celebrates even the most outlandish cases of diversity. It upends traditional concepts of power, race and gender with a terrifying genderless aesthetic. Oliver's fascination with harsh masculinity is raw as it is uncensored (the first HBA editorial was a YouTube video circa 2007 in which a male model repeatedly grabbed his crotch).
Shayne Oliver has intentionally crafted a brand that reworks ideas of sexuality, luxury, gender, black masculinity and street culture.
Each of Oliver's collections takes place in a rather unglamorous setting, showcasing a streetcasted disparate mob of dissident club-kids, each contributing a new take on a conceptual design narrative that is obscure as it is captivating. His offbeat cast of unprofessional models fuels the Hood by Air inferno, charring the sumptuous ambiance of high fashion brands and mutating into an anti-luxurious statement.
Oliver's signature deconstruction is a conceptual exploration he refers to as "formalizing sloppiness". The idea highlights the transitional phase between being dressed and undressed. It breaks things into constituent parts, destabilizing the vision of a whole. While designers like Jacquemus and Rei Kawakubo might use it to accentuate raw edges and functional elements, Oliver conjures awkward images of an amorous couple half-clothed.
"It's like when someone is horny and in a T-shirt, and it's dropping off the shoulder," he says. "The idea of that being so open and so vulnerable—it's like, 'Where's my pants? Where's my underwear?"
Hood by Air is borderline ugly. Allusions to Bonnie and Clyde inspire models faces to be hideously distorted by stockings. While some bald models rock Plexiglass neck chokers, others don thigh high patent leather stilettos. Oliver's affinity for shock factor and gender blurring paved the way for men to express their interests in fashion in safer ways – "This isn't a dress, dude, it's an "extended" tee…don't you know anything about Hood by Air?"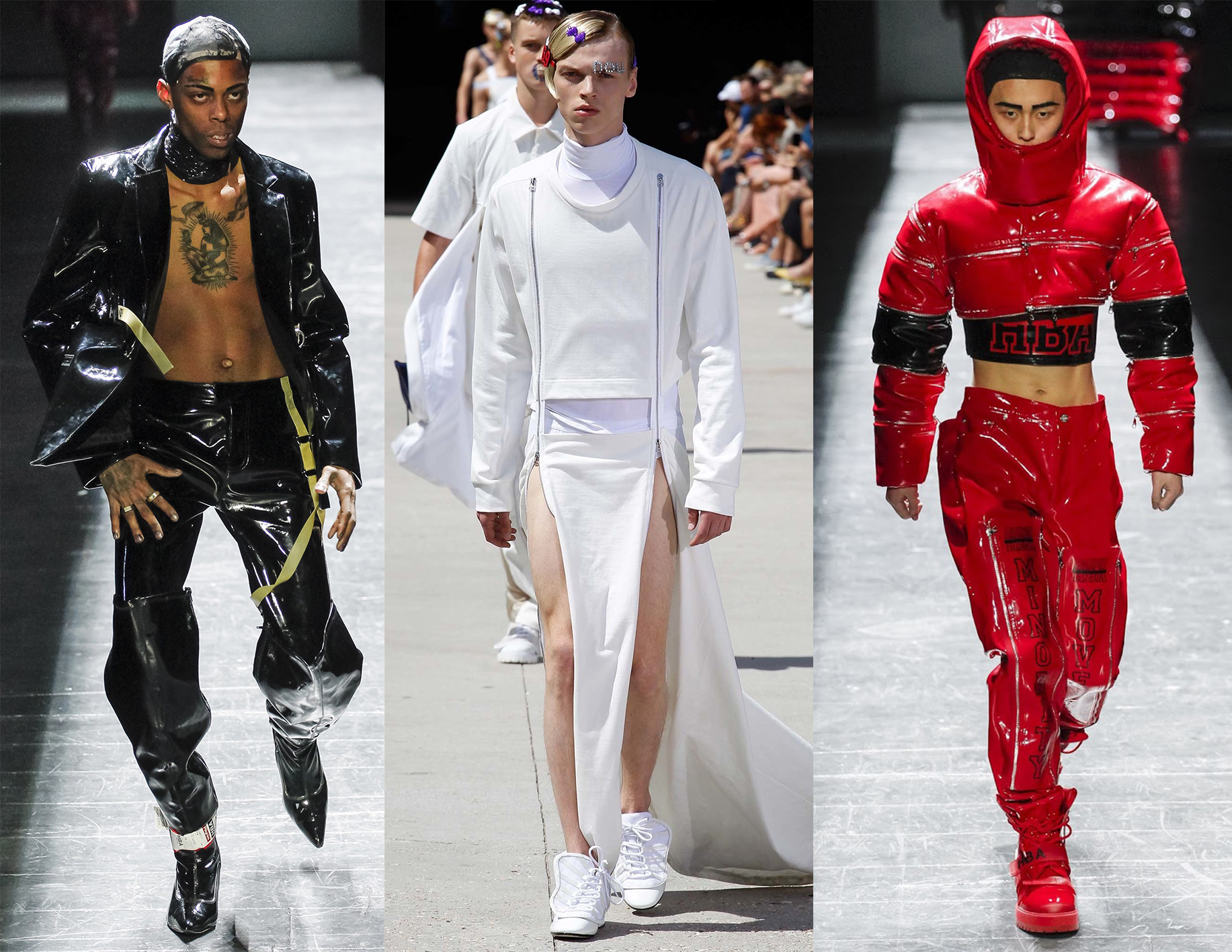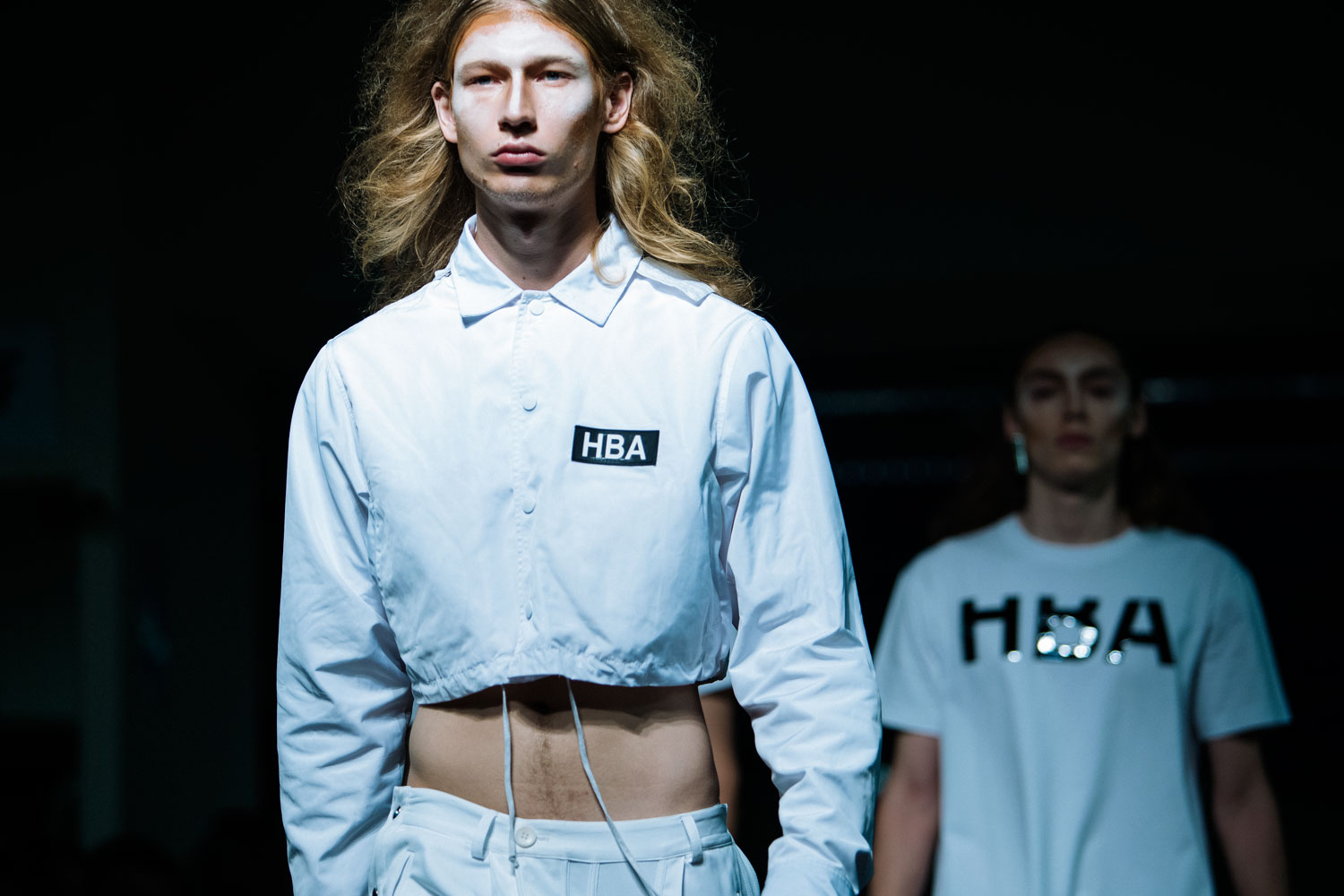 From crystal dental gags to pacifiers to face tattoos, Oliver has mutated streetwear in a way that legitimizes it as high fashion. His approach to design dethrones bland international conglomerates from their seats at the big kid table. From becoming an LVMH Prize Finalist to his Pornhub-sponsored SS17 show ranking as the #1 collection of the season by Vogue, Oliver continues to push the boundaries of street fashion. Even with his departure from the label to work on a collection with Helmut Lang, Hood by Air promises to go down in history as a brand that indefinitely transformed menswear evermore.
The streets have made it to Paris.