Bold Silhouettes And Bright Colours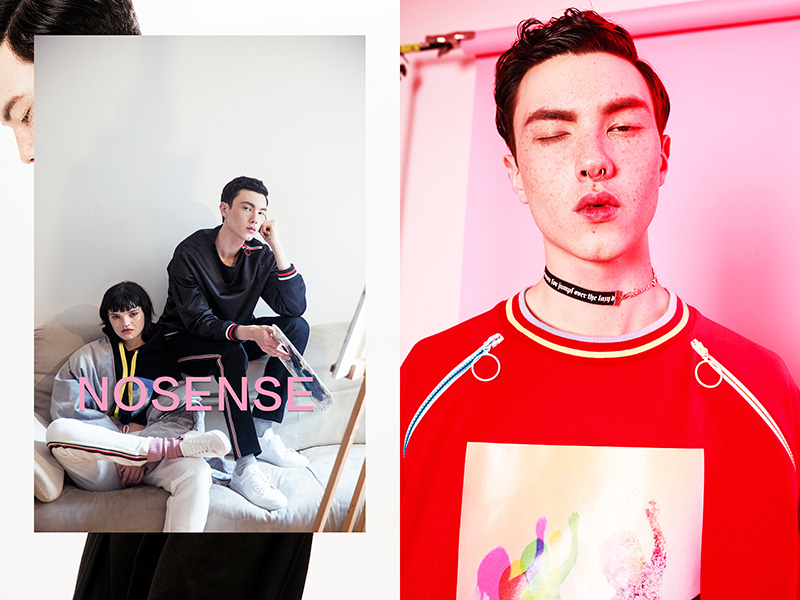 NOSENSE have released their Spring/Summer 2017 campaign shot by Dalong Yang and styled by Shi Chang. Modeled by Emile Woon and Mira Lenko the campaign shows a collection that features sweaters, jackets, t-shirts, tracksuits and more with an alt-retro 90's vibe. Key pieces include a blue and cream striped tracksuit for men and similar pink tracksuit for women, side stripe trousers and sweater with shoulder zip detail.
Check out the campaign in full below.