PAUSE Meets: Lancey Foux

Artist: Lancey Foux // @lanceyfouxx
Photographer: Jake Hateley // @JakeHateley
Stylist: Jennifer Eleto // @JenElectro
Fashion Assistant: Danny Walker // @uncommondanny
Interviewer: Olivia Dytor // @viatiadytor

When did your musical career start? 
February 2015, I just started off as a joke. I went to meet my cousin one day he was in the studio, he was in there for like 12 hours and getting to the last few hours I was like "I wanna make a song". I made a song called 'Black Flowers' and then just kept making songs from that point, from February 2015. For like a year, the whole of 2015 I was just joking around until I made 'About It' in October and it blew up and I was like "rah [wow] I gotta start making proper music". In 2016 I spent the whole time just working on my craft, finding out who I am, finding out what I wanna do, finding out who I wanna be naturally and now, here we are.
How would you describe your musical style?
It's got no genre. It's got no genre at all, anything can happen. Sometimes it's melodic, sometimes it's dark, sometimes it's sweet, sometimes it's very like… I can't explain it. But, it's definitely got no genre. 1000%.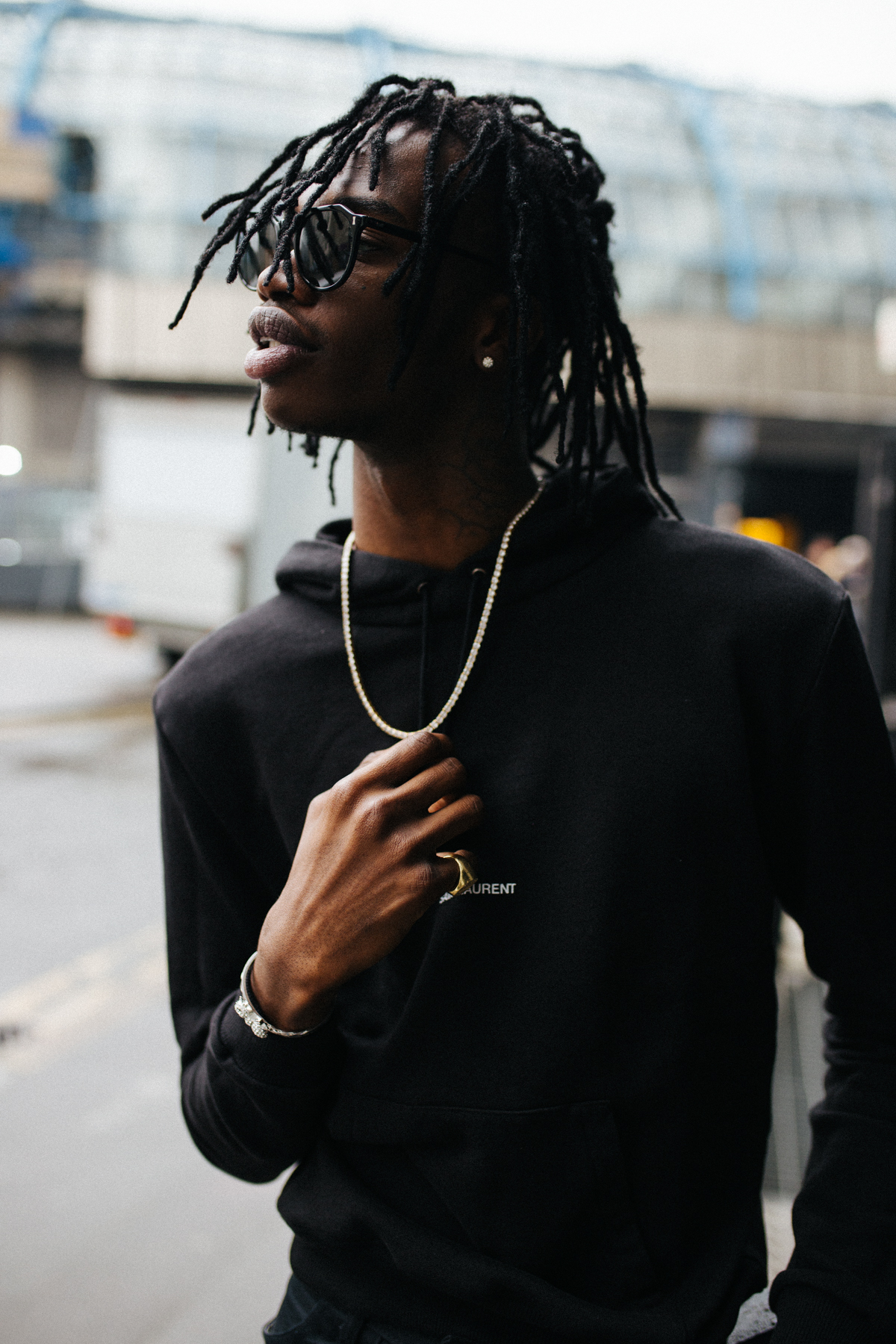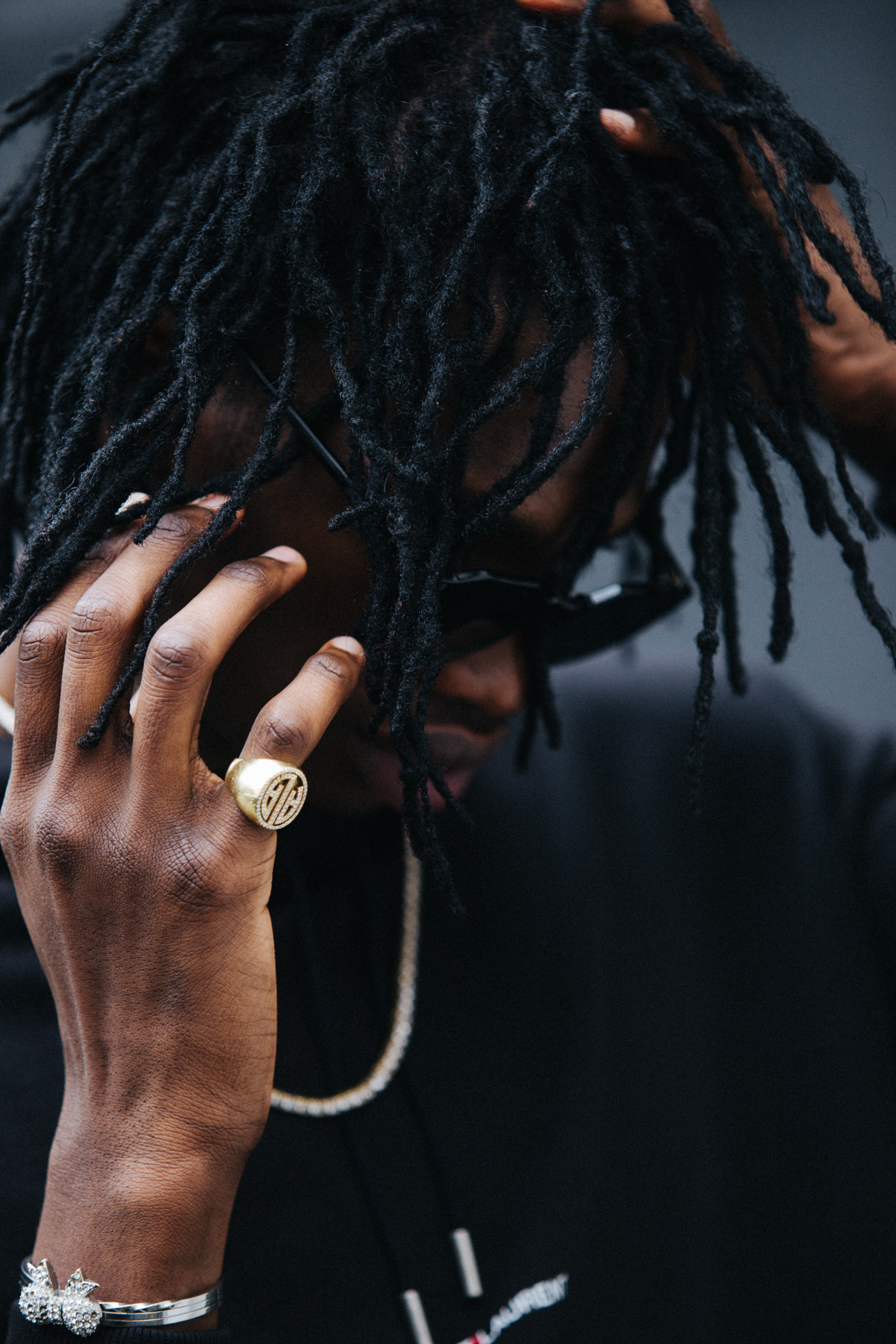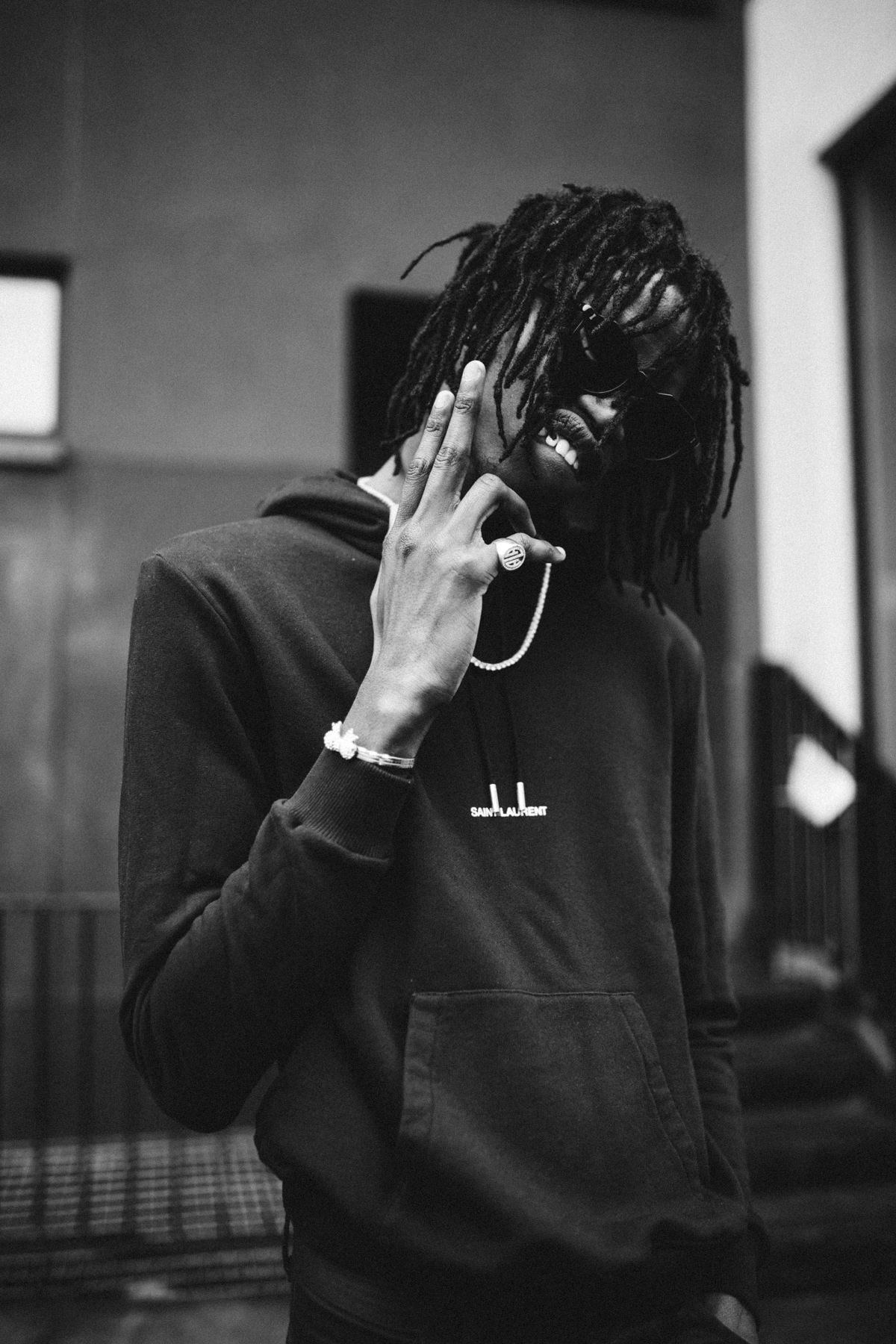 What or who are your musical inspirations?
I have a lot, I have a LOT. I'm just inspired by people who are off the grid. David Bowie, I love Alice Cooper, I love the Sex Pistols. I also love Young Thug, Future, Playboi Carti is amazing… Rocky, Travis, all those people because they're similar to me. They're off the grid, the time they were coming up they were trying to do something different and now they're all up and being where they're meant to be. I'm just inspired by anyone off the grid, anyone trying to make a difference and change what the norm is. That's what I'm inspired by, all types of things.
What would be your dream musical collaboration?
Michael Jackson. A song with Michael Jackson.
Tell us a little about your new single "Left Home".
I made it in LA during my trip there, it's just about leaving your current environment, going away and finding out about yourself. Enhancing yourself, developing and coming back to where you were and just being better. Killing everything and just leveling up. That's what it's about. Just really appreciating your surroundings as well.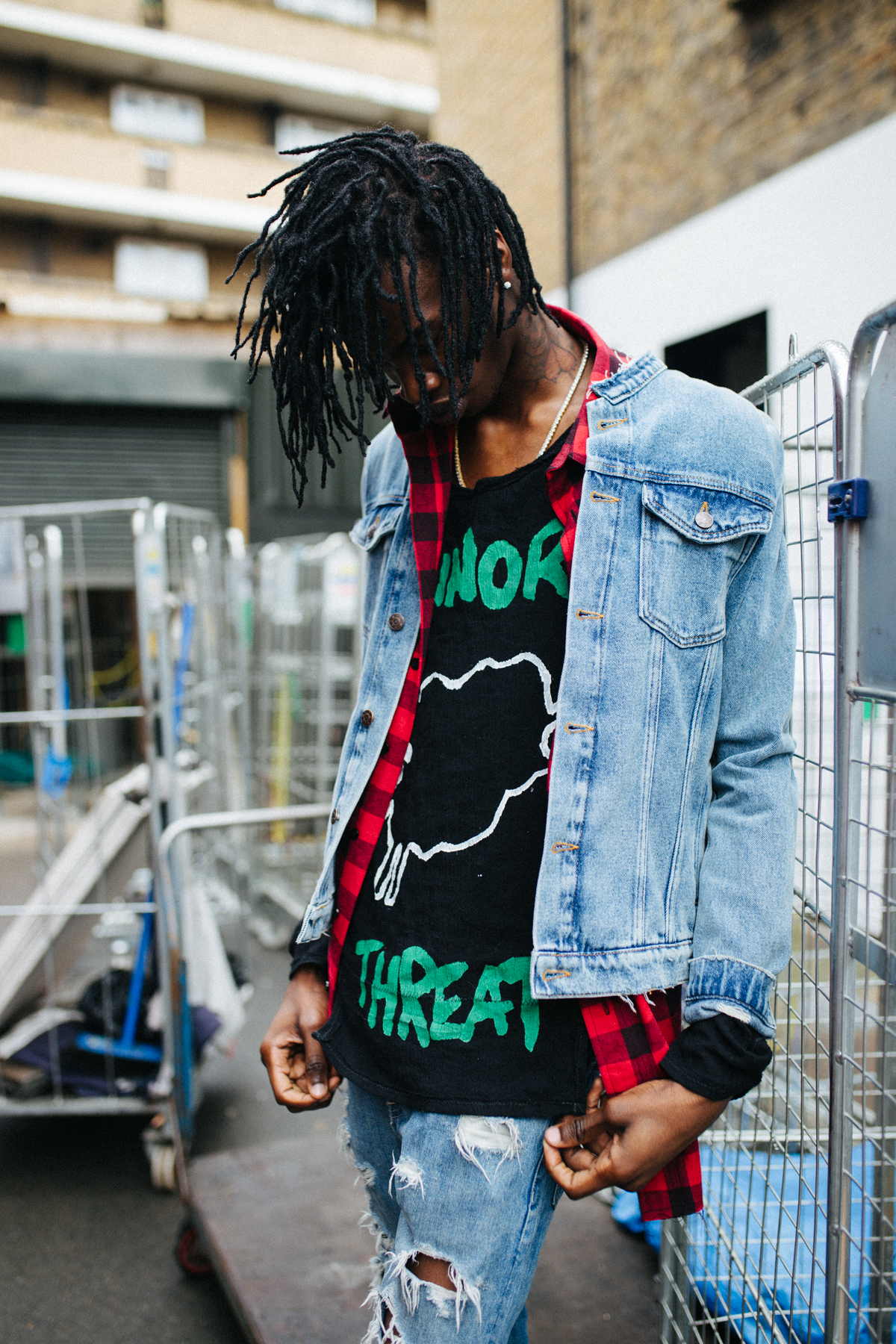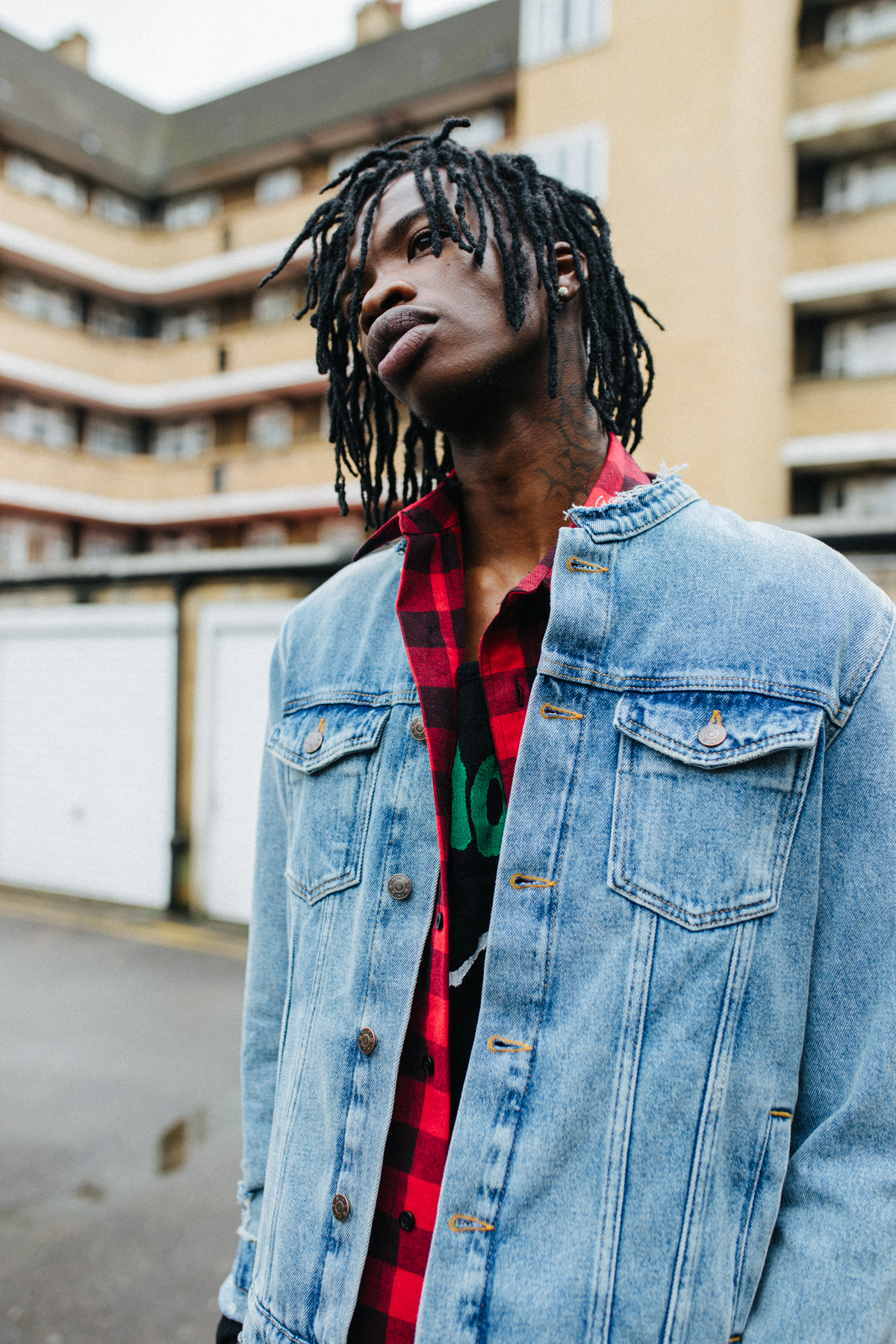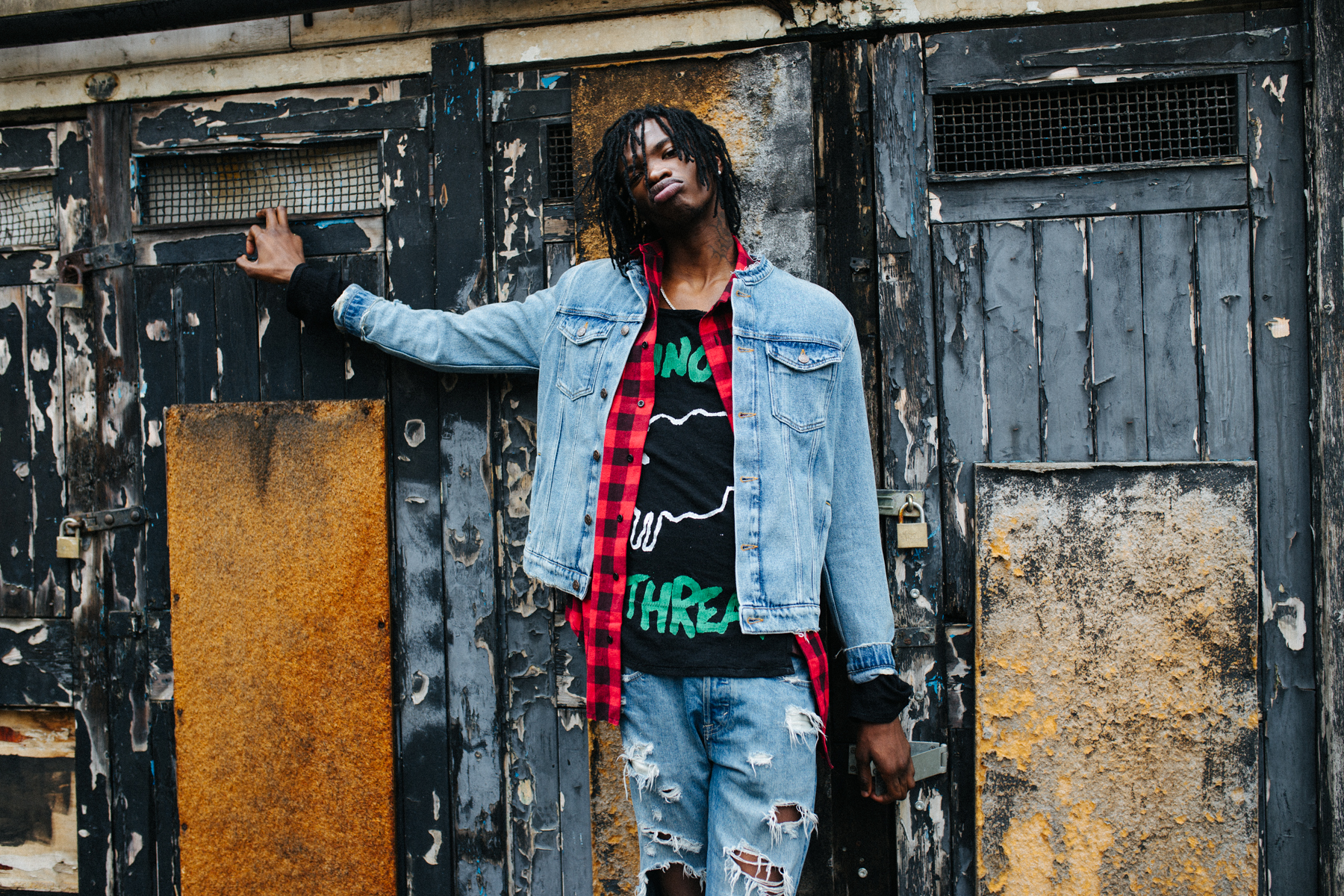 Your music video for 'Do You Like It' has a really cool vibe, what inspired that?
Me and my guy. I told him to come to the studio one day I had a session, I was like "yo, let's just make a video here right now, I don't really wanna incorporate me, I don't want it to be anything to do with real life, I want it to be almost like an acid trip but on a very low level not like a very exuberant acid trip, a very simple level." I just wanted to show that this is what we were starting with, from the ground up no budget. Vision. It's got so many messages in it but I know people won't capture it until like 100 years. It's gonna take a while but that was the essence of it.
You shared with us on Instagram that you were hanging with Luka Sabbat the other day, has he influenced your style at all? He's been incredibly influential to youth culture lately.
Yeah Luka's like, a lot of people in New York and London, they love Luka because he's just like, his stuff is all natural. He's not forced, he's a real guy you know? For me personally, he inspires me, he doesn't really inspire my style, he more inspires my freedom. He's definitely one of the people that inspire me like my girlfriend inspires me as well you know. Luka's cool. Shoutout Luka.
How would you describe your style?

Trap punk. I dress like a trapper but also punk style. The essence is trap punk.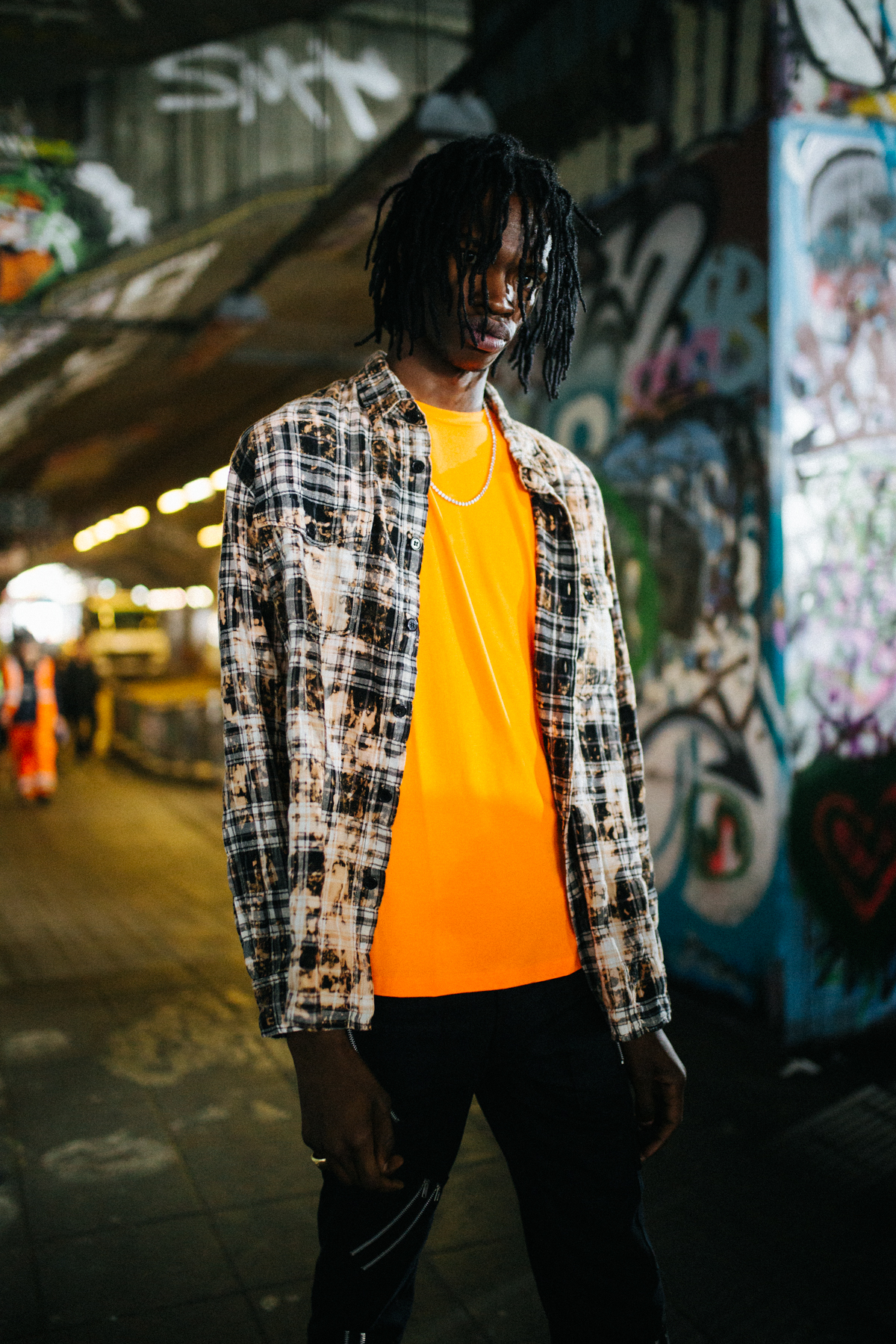 What brands would we find in your wardrobe?
McQueen, Saint Laurent, Fendi, Vivienne Westwood, Nike, Calvin Klein. I wear a lot of my own boys' stuff, Dagye. You can find anything, you might find some of my girlfriend's clothes as well. We're the same size literally, so she might wear my trousers or I might take a hoodie from her.
What's your favourite sneaker right now?
McQueen. It's all I wear or Saint Laurent boots. I'm not really a big trainer guy, if I wear trainers they gotta be McQueen. If I wear shoes they've gotta be boots, like Saint Laurent boots or a Louis Vuitton boot, not the trainer. It;s gotta be the boot with the heel, that's my style.
What one item do you want in your wardrobe?
There's this Michael Jackson-style Jacket, it's very expensive. There's that and there's a Fendi Jacket that's like £15,000. I want those two items and there's like these special type of trousers, I've forgotten what they're called but when I find them I'm gonna buy them.

What can we expect from you this year?
You just have to watch, I can't say. With me, anything happens. I could be quiet for a while, come back, anything could happen. I just got back from New York, I made 20 songs in about 3 days. I didn't know I was gonna do that you know so, expect anything. Don't expect the norm, expect something different.