The return of the early 2000s denim staple.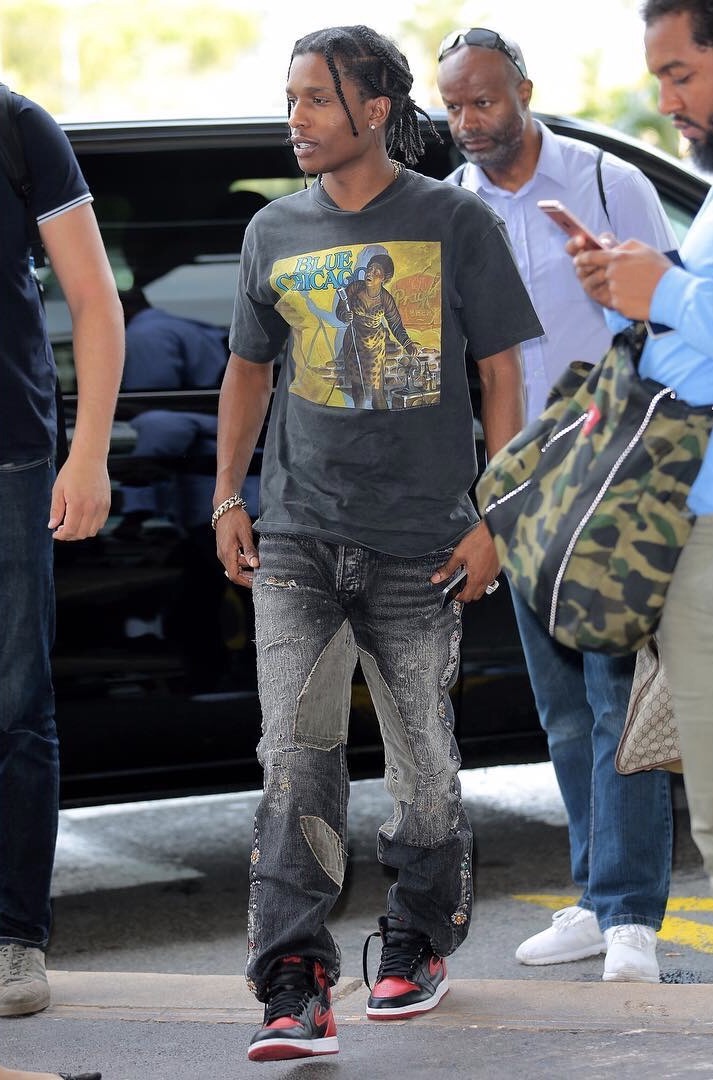 ASAP Rocky brings history back: He's taking no chances. This year ASAP Rocky has been killing it since the beginning, even on his comfort days. Keeping it casually cool, ASAP Rocky was seen catching a flight from France wearing a pair of retro 1 sneakers and some baggy jeans, baggy? Denim jeans have always been a funny one in fashion, one minute we want it skinny, straight, cropped, dyed, widen and now it seems ASAP Rocky is trying to make a statement by bringing it back.
Baggy jeans was a style statement wore by Hip Hop rappers back in the early 2000s when people like Juelz Sanatana, Fabolous, and Snoop Dogg all wore baggy trousers, chinos, and denim jeans to maintain their cool.
ASAP Rocky is clearly becoming a huge fashion icon, this year has been his biggest yet in terms of looks and it's now becoming a thing that whatever he wears, the street will start to wear too.
Let us know your thoughts by tweeting us @PAUSE_Online.