Big Sean sports Stella stripes.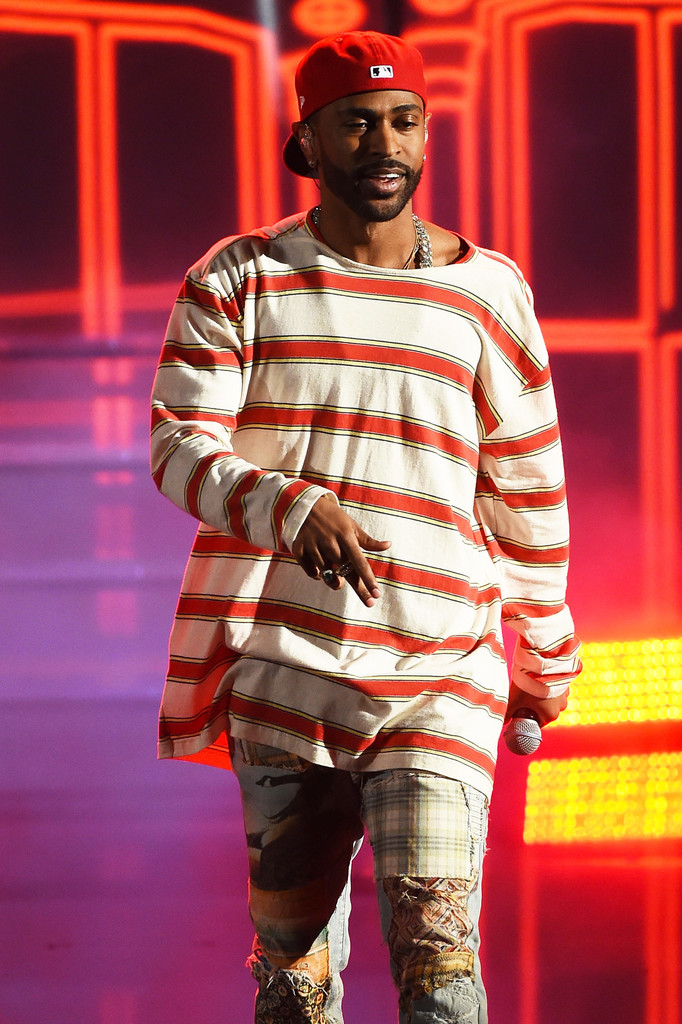 The 29-year old American rapper, Big Sean, recently performed at the MTV Awards. He was wearing a red, white and yellow striped long-sleeve Stella McCartney top.
The top, made of 100% organic cotton has a crew neckline and is fitted with dropped shoulders, allowing for a relaxed fit. The back of the t-shirt is detailed with a large black city print graphic. It retails at $535.