Reppin' his own tour merchandise, because, why not?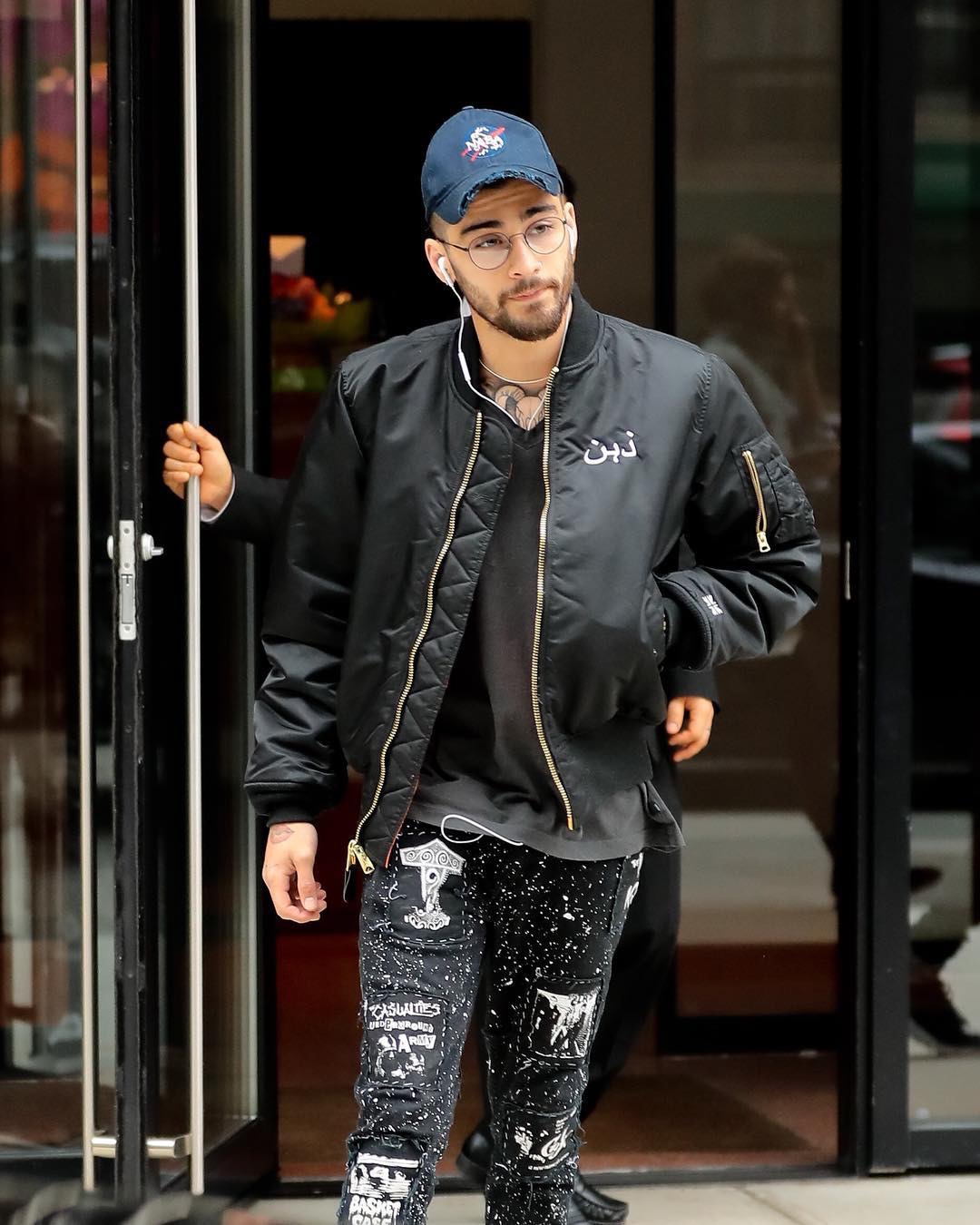 Zayn Malik was recently spotted in New York wearing his tour merch for his debut solo album,  Mind of Mine. The jacket from the line of merchandise, which features artwork from the likes of Mark Wilkinson, was worn by Malik when in New York and features Arabic embroidery on the chest and back of the jacket. In addition, he also wore a vintage cap and a pair of custom denim to it all together.
You can purchase the jacket here, for $200.