A tour of Palace's brand new SoHo palace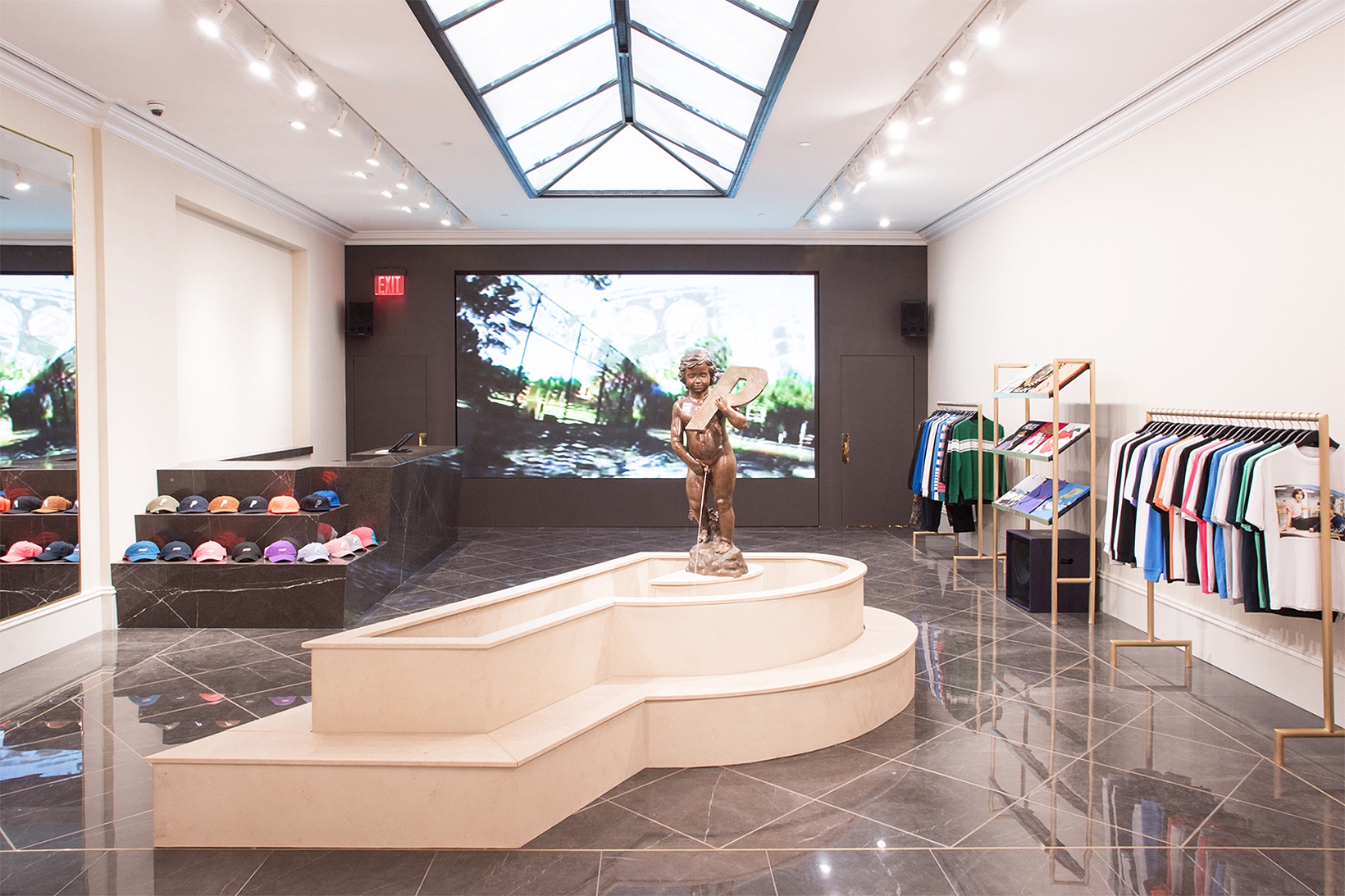 You're likely familiar with Palace Skateboards as one of the most sought-after independent streetwear brands in contemporary fashion. The brand's infusion of skate and street culture garnered it massive cosigns from music and fashion icons Rihanna and A$AP Rocky. The "Tri-ferg" logo rapidly grew into among the most instantly recognizable emblems in the world of street fashion, comparable to Supreme's infamous box logo and Billionaire Boys Club's astronaut head.
Well, if you liked Palace when it was conceived back in 2010, you'll be elated to hear the news.
The fashion world jumped when the brand revealed they'd be opening a new store in downtown SoHo. Finally, it's arrived.
SoHo's Palace store in NYC, which opened just last week with a bang when police were forced to shut down the whole street, just granted the world digital access behind the doors of its new downtown location. The 49 Howard Street store is one of the largest retail spots to shake the neighbourhood, a brick-and-mortar chateau with a marble floor and a projection TV. Sitting plainly in the middle of the store is a cherub fountain, clutching a giant "P".
Without further ado, here's your first look inside downtown SoHo's new Palace location.
Palace SoHo NYC
49 Howard St.
New York, NY 10013