Rain doesn't come with any prior reminder. Everything can become dull and damp around you at any point of time with the heavy or mild pouring. And one of the most important things which get affected in a worse way due to heavy rains is your looks and dressing. So what if you're a man, maintaining the good looks matters for all. Right? That's why even on a windy day you should not look messy and lifeless. You can rather turn the whole scenario the other way round and look more trendy and fashionable on that day. All that what you've to do is to act a little bit smart and do a bit of mishmash and you're done!
Below are some things which you can take care of and look absolutely smart and dashing however much it's drizzling and falling outside.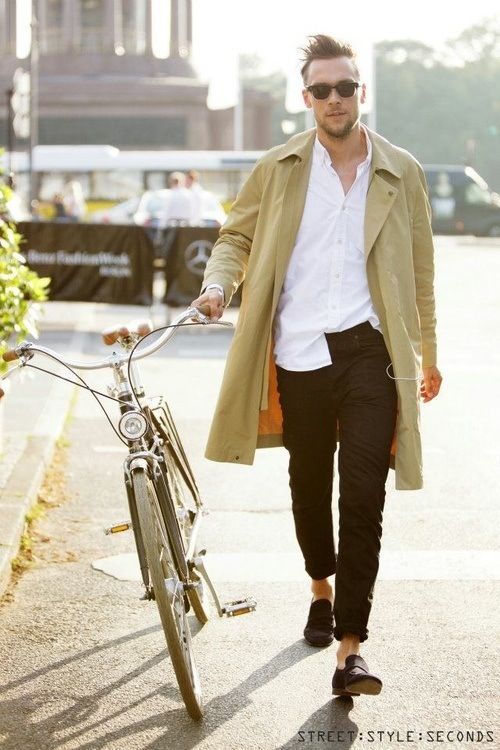 Have a detailed glimpse as follows!!
If you've decided to invest in a good tailor when it's frequently raining outside then you've done exactly the right job. You can get the cuffs of your pants hemmed to a non-dragging length which will further prevent it from getting soaked in water. You can even buy some trendy and best-quality knee-length capris from any high-end store to avoid the miserable road-conditions. And moreover , you can even save some of your pounds while buying some top-branded capri-pants from a renowned store like Debenhams through Debenhams money off voucher codes.
This kind of boots are no more for only the kids who love to play in the playgrounds. Rather, these has become very fashionable in this trendy era. And you can even get such boots in a variety of designs like tall, short and heeled. So, you can always wear a pair while going out in a rainy day. This will not only help you to save your feet from the water and mud all over but also will also let you feel the ultimate level of gratification for your indulgence of looking like a fashion icon.
Opt for the right trench
Most of you might think that wearing a trench coat over a branded shirt while you step out on a rainy day will spoil your whole look. But, actually that's not something which is very true. There is a wide array of fabulous and stylish trenches available in the market which will just not keep you dry on such a day rather make you look absolutely stylish while you walk down the streets. Just make sure that you go for the one which is made of nylon inspite of cotton. And also make sure that you're going for a classic trench coat with a water-resistant hoody!
Be cautious about your hair
A rainy day can hardly be a good-hairy day! It's very hard to maintain a set look of your hair on such a day. So, that's when you should rock the trendy caps. And also on your way to work you can either have a good hood or umbrella. It's because you might be wearing the top-branded clothes but if your hair is drench in rain, it's going to spoil the whole look.
So, one fine morning when you get up and see it's pouring outside, don't forget to follow these tips which are mentioned above. And above that, while browsing through Dealslands, if you can avail an exciting deal on any rainy-day essential for men from any high-end store of the UK, then you'll be certainly able to save your pocket like never before.