Top 5 Fashion Collabs from 2017
Some of the most iconic forms of art have historically emerged through collaborative efforts. When you take masterfully talented artists and encourage them to interact, the projects they create often turn out to be inconceivably brilliant. Reaching across the aisle and tapping another artist seems to be the first step to upending tradition and creating a space for dynamic new creations. Think Warhol and Basquiat, or Kanye and Jay Z. Throughout the creative industries, artists collude in their respective studios, curating their vastly different ideas and pooling them together to produce something fresh and new. As the ancient proverbial saying goes, two heads are always better than one.
The same is true for the fashion industry.
Fashion collaborations are artistic partnerships. They make it possible for unfamiliar worlds to collide on unlikely axes. And while some believe high fashion collaborations cheapen brand status, others marvel at how much more accessible it makes high fashion. These partnerships have the ability to unify, bringing people closer to a world that seems elite and distant.
So far, it's been a great year for design collaborations. Curating a list seems almost vindictive with all the buzz that has arisen over the course of the last few months. So without further ado, here are the top five fashion collaborations of 2017.
5. GUESS Originals x A$AP Rocky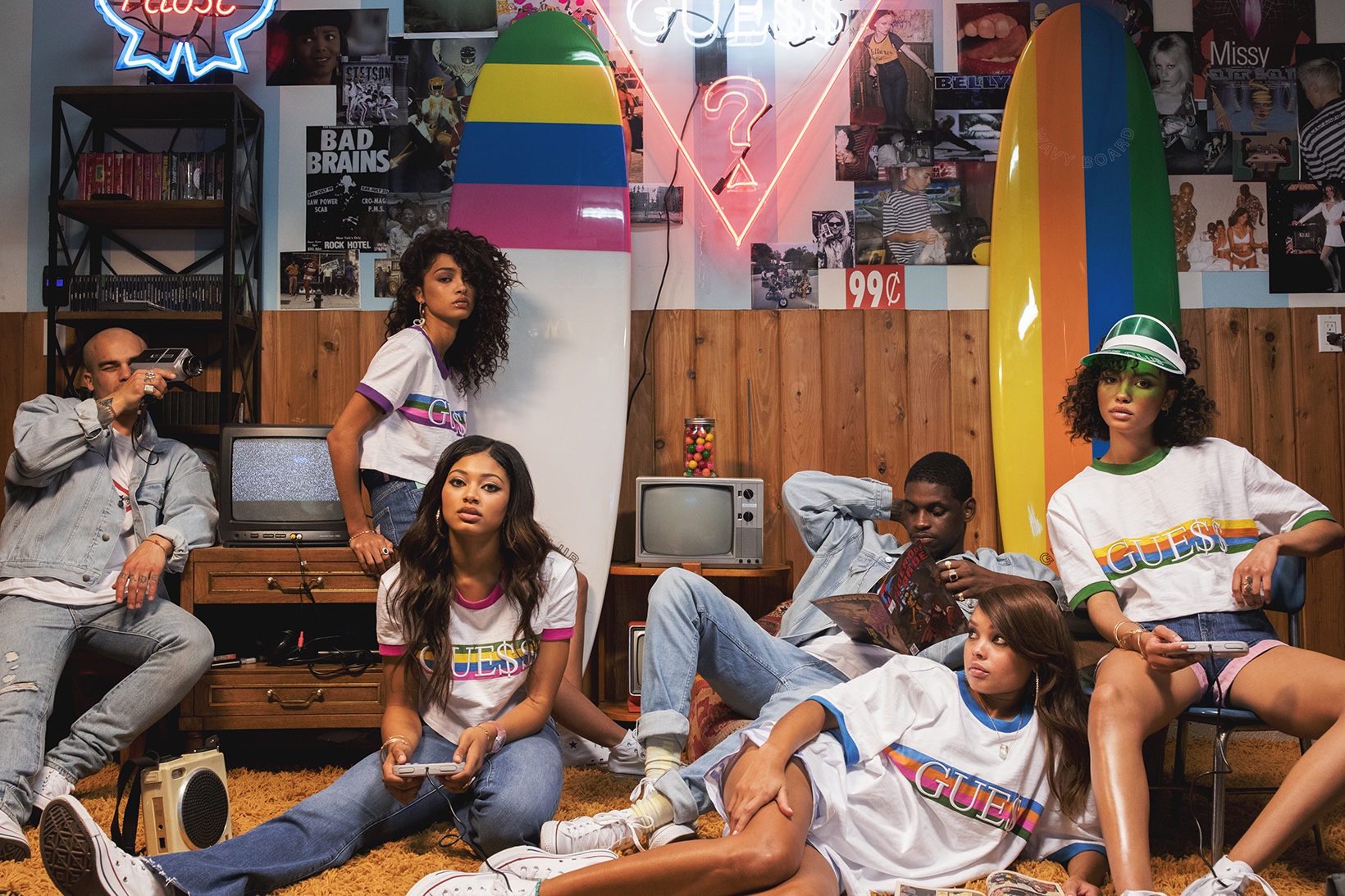 GUESS Originals tapped A$AP Rocky again this season to follow up his previous collection for another nostalgic Spring capsule collection. Rocky channeled warm weather, using vintage pieces from GUESS's archives like their signature oversized denim jacket, bell bottom jeans and retro logo T-shirts. While the majority of the "GUESS Club" capsule collection is comprised of women's offerings, Rocky complemented his vision with some jewel-toned unisex pieces and must-cop men's jackets, signed with his infamous dollar sign moniker.
It seems like everything Flacko touches turns to gold.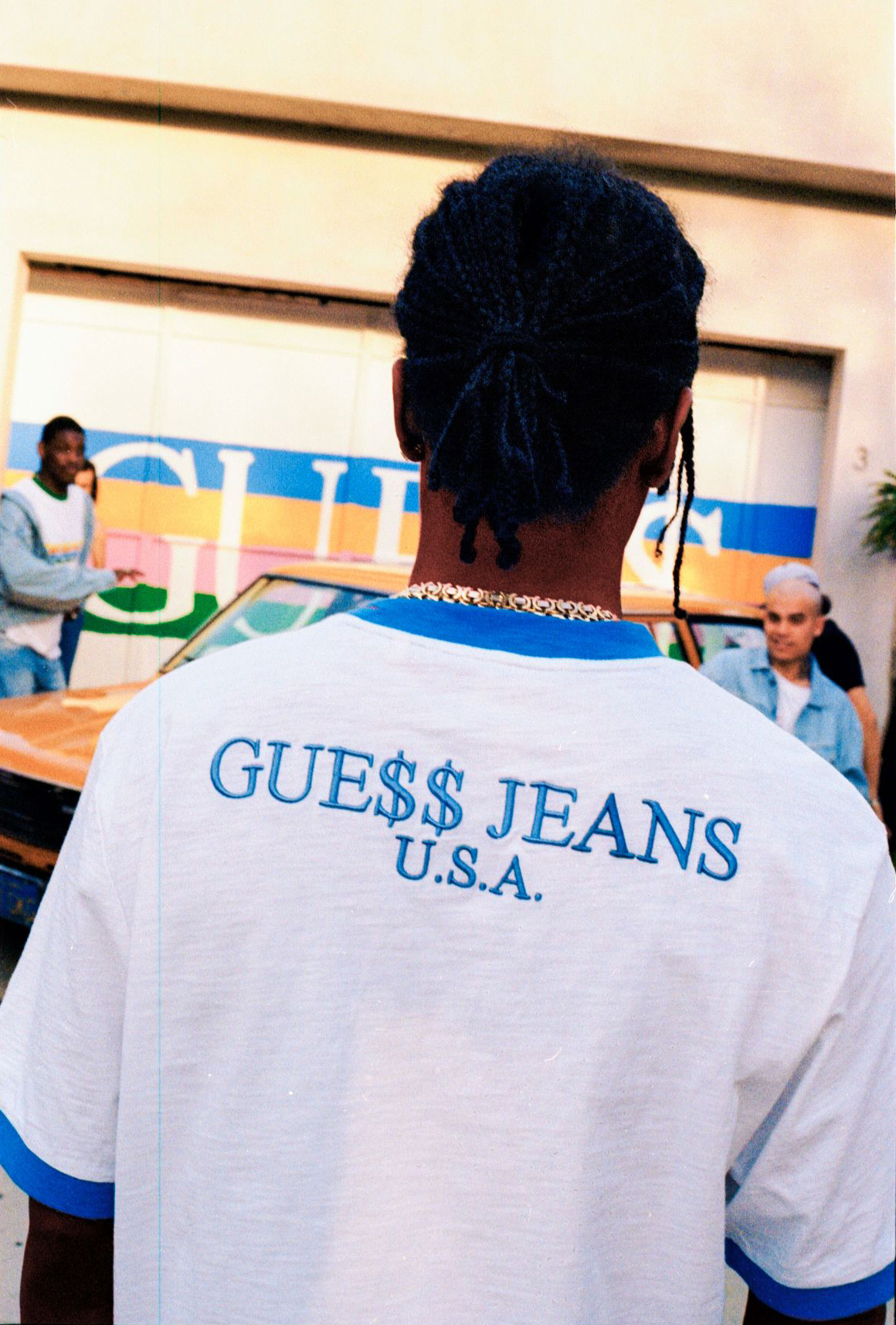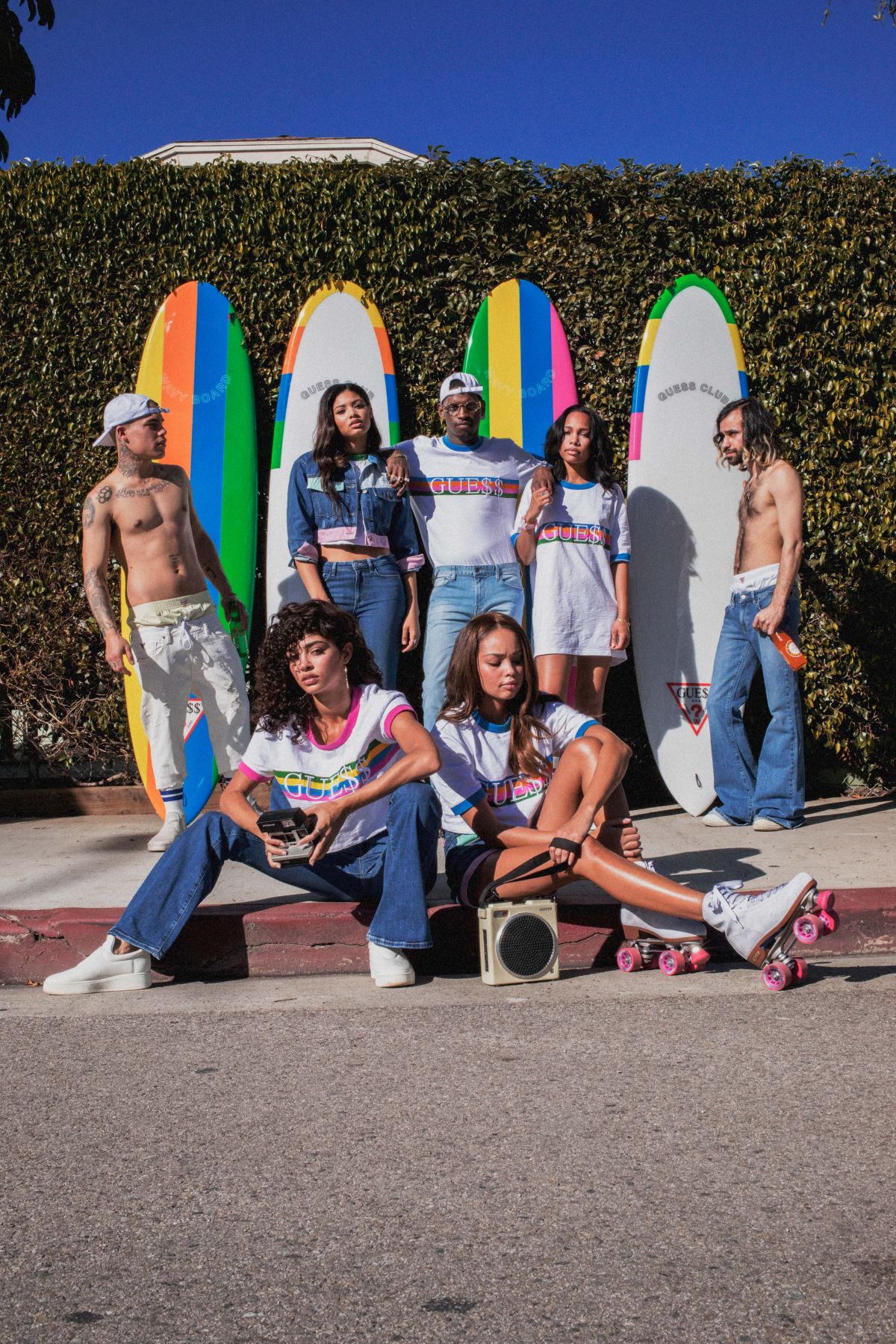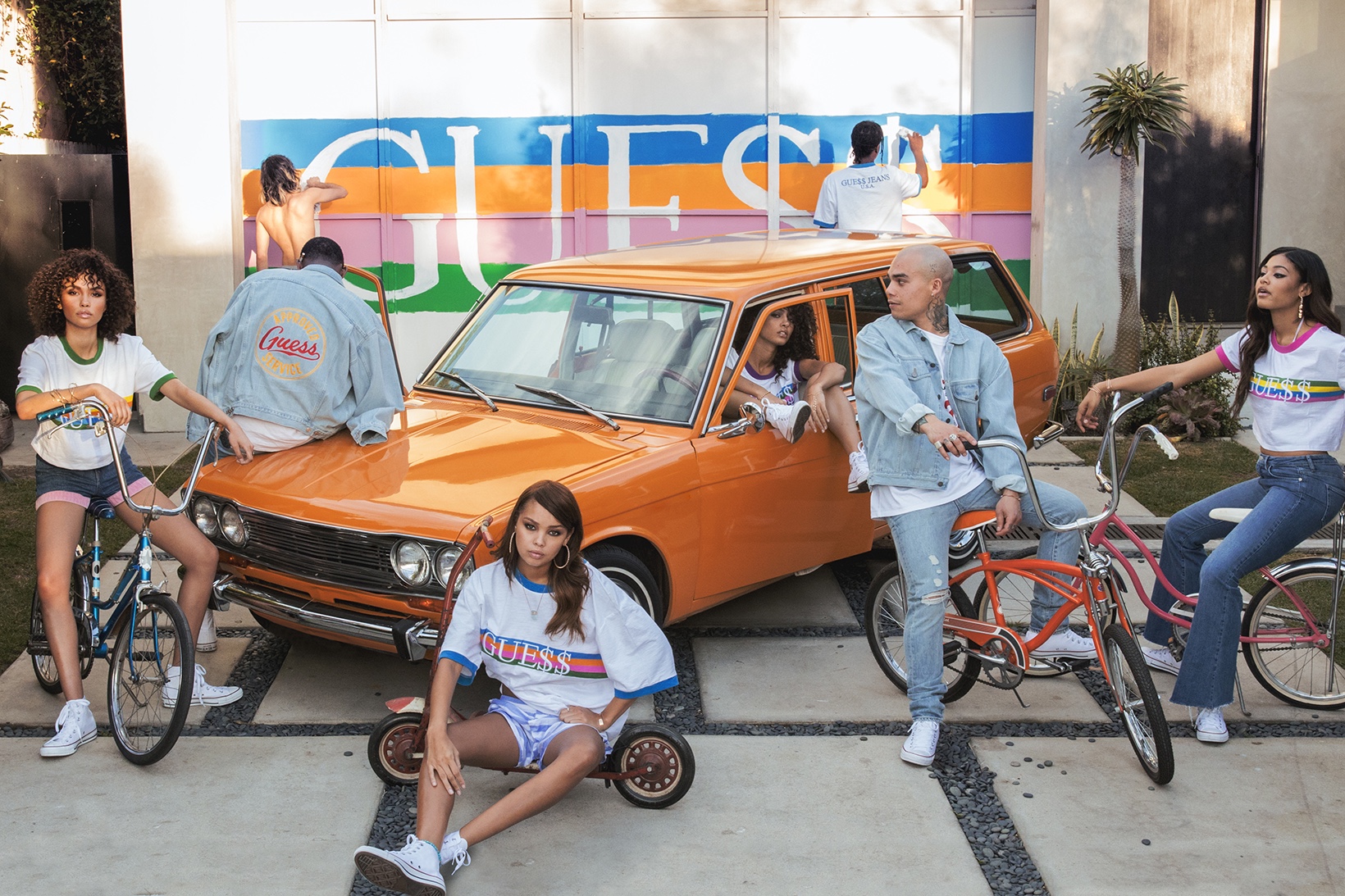 4. Gucci x Coco Capitán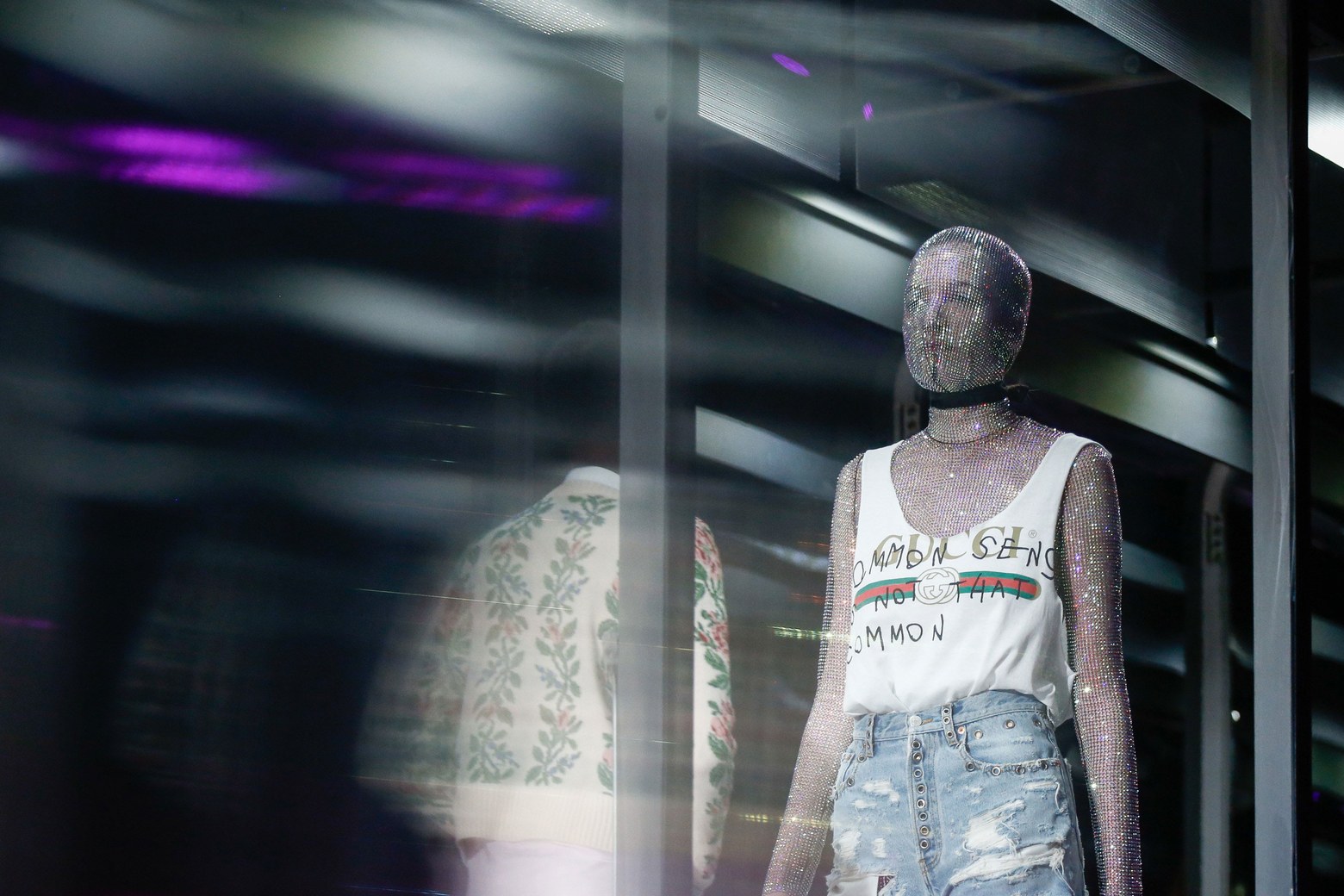 Gucci is infamous for its myriad of collaborations with artists for capsule collections. They've birthed some of the most unlikely garments, working on collections like Peanuts, Donald Duck and Gucci Ghost. As they rapidly become the next wave of avant-garde high street, Gucci collaborated with artist and photographer Coco Capitán, producing crystal sequin bodysuits and simple printed tops. Recognize the "common sense is not that common" tank? That's probably either because the same font appeared on Drake's "If You're Reading This It's Too Late" mixtape cover, which was in collaboration with the artist in question. This whole look was an Instagram sensation when Rihanna broke the Internet and wore this $8480 Gucci outfit to Coachella 2017.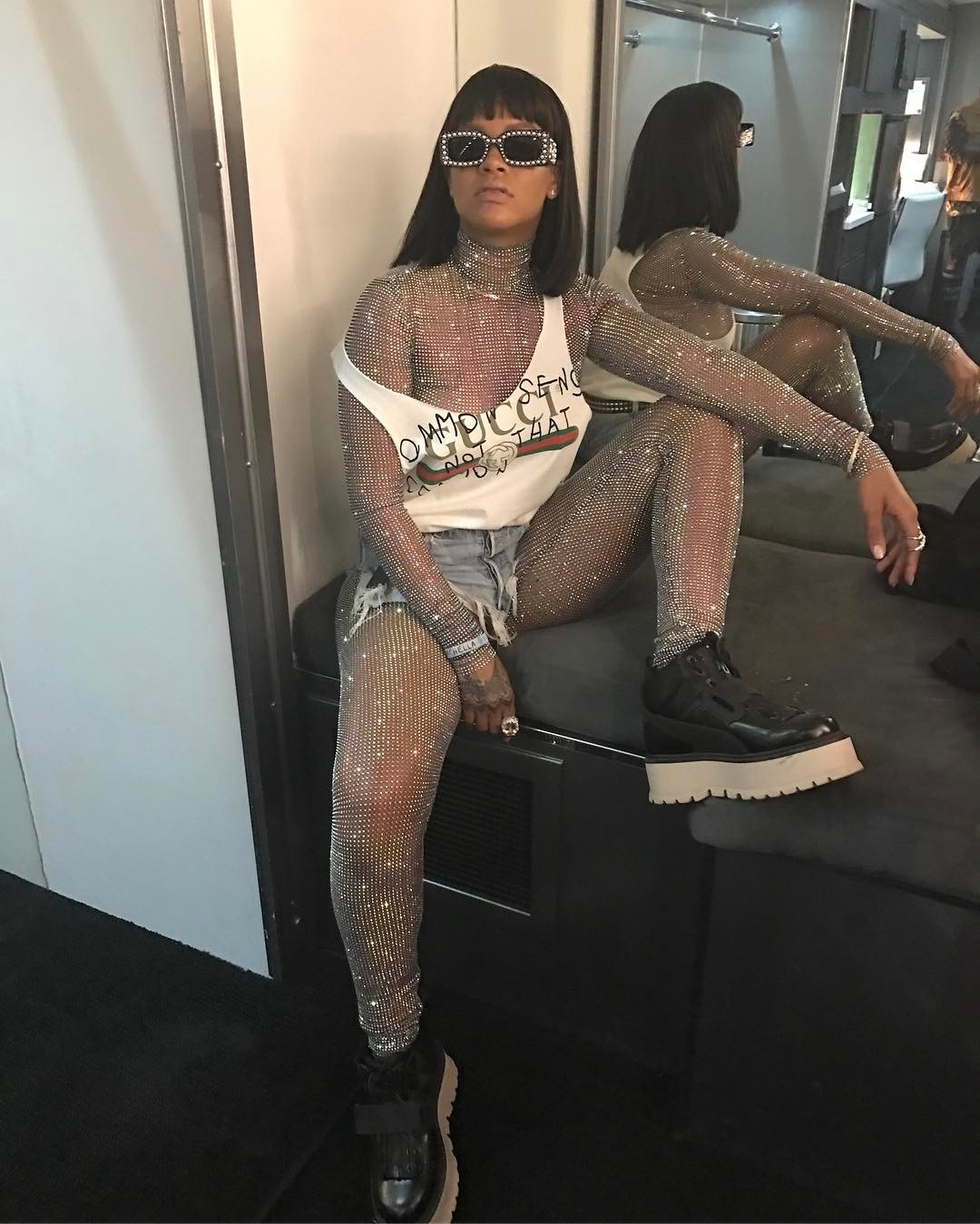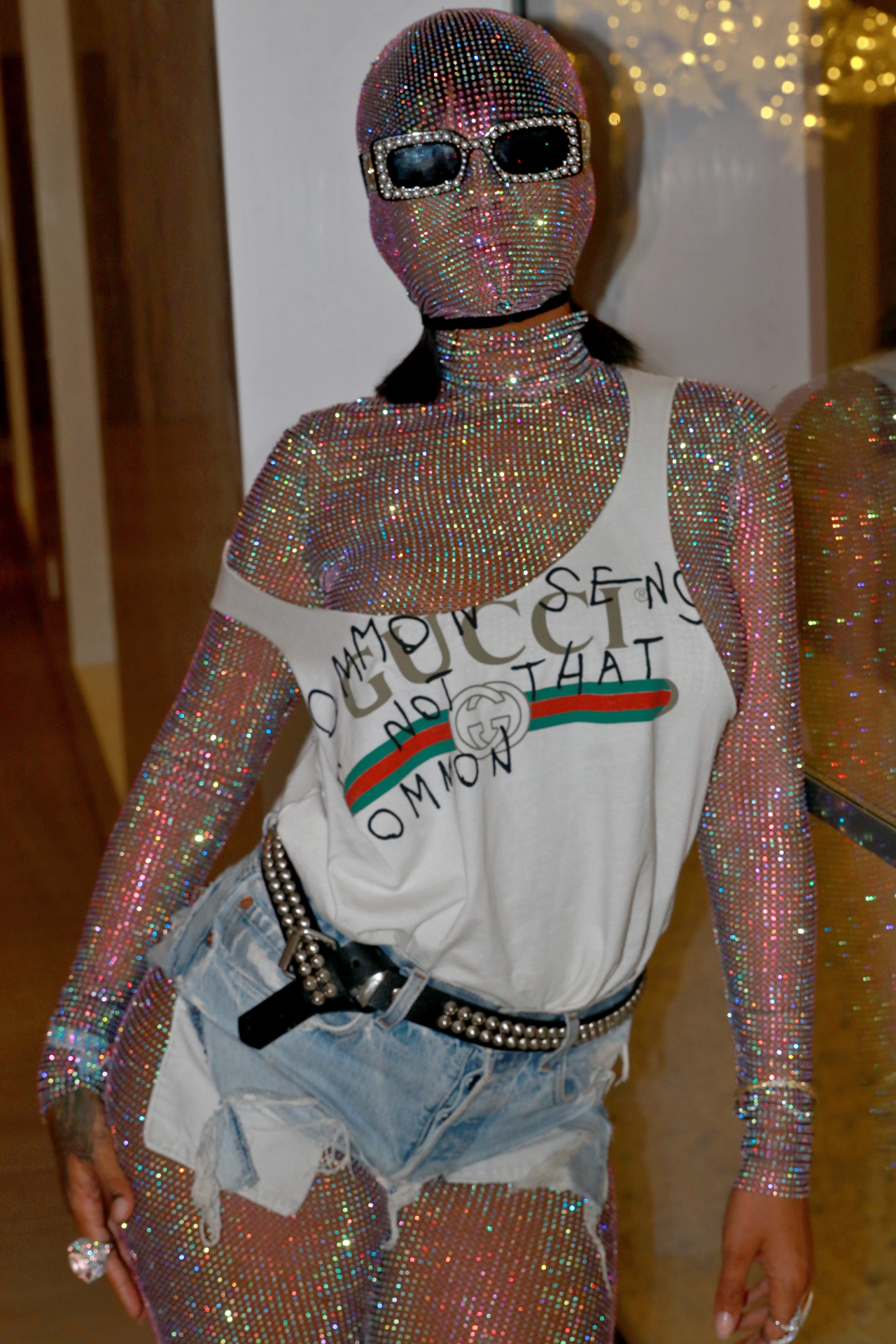 While it started out as a women's tank, you've likely seen guys on Instagram putting their own spin on this PAUSE worthy top. There's nothing wrong with borrowing from the women's section if you can rock it.
3. Gosha Rubinskiy Spring 2017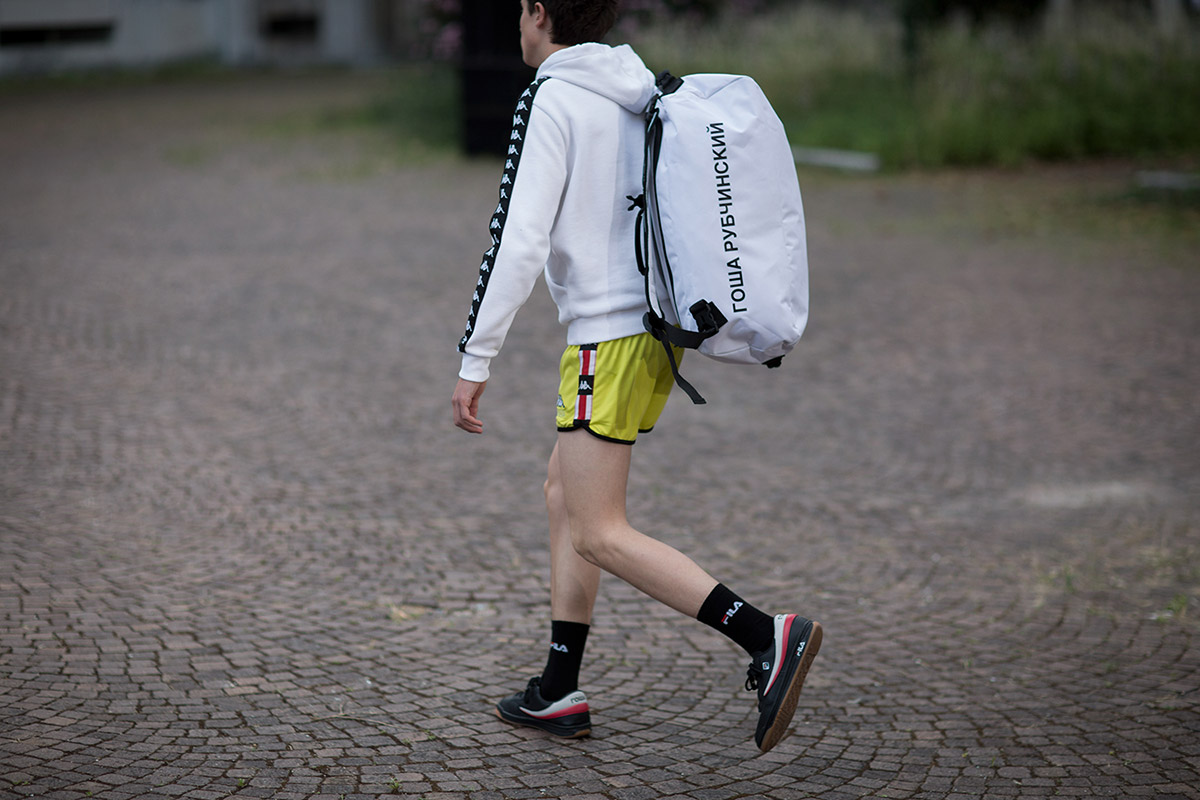 Gosha Rubinskiy put himself on the street style map this season when he tapped sportswear brands Kappa and FILA for a collaboration on his Spring 2017 collection. The Russian designer's pieces were swiftly snatched up everywhere, putting Kappa back on the fashion map for everyone to consume and covet. Each iteration of the collab emulated a black market, counterfeit experience, appearing as though they were intentionally made that way. Gosha gave paneled FILA sweaters a post-Soviet makeover, scrawling Cyrillic text underneath the logo. Kappa tracksuits appeared on the bodies of bald models, the unmistakable twosome logo sitting atop the aforementioned Slavic script.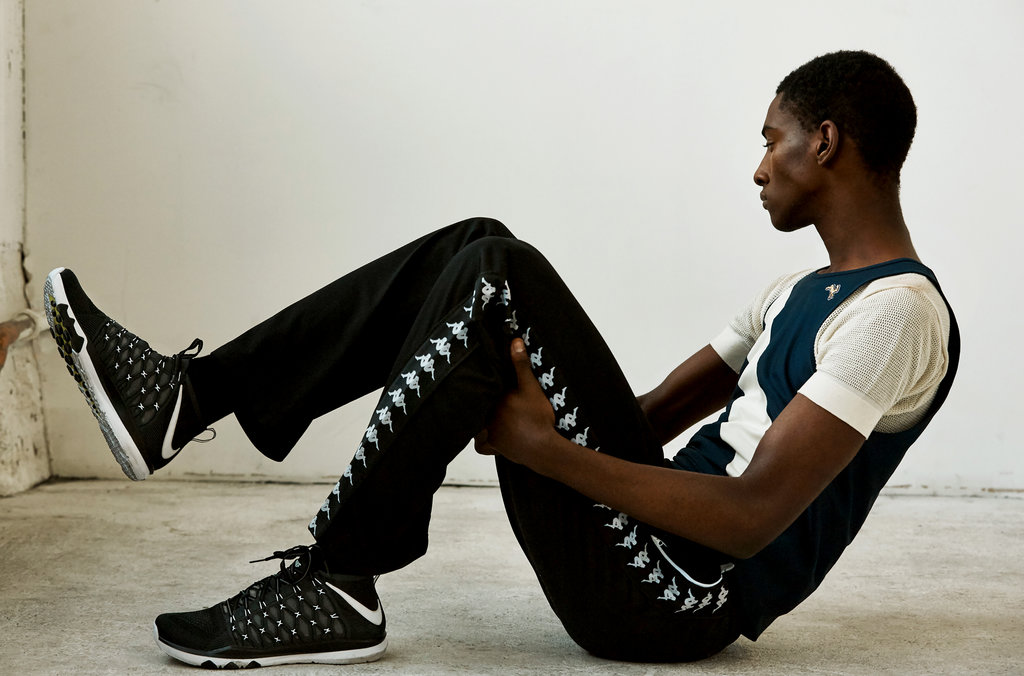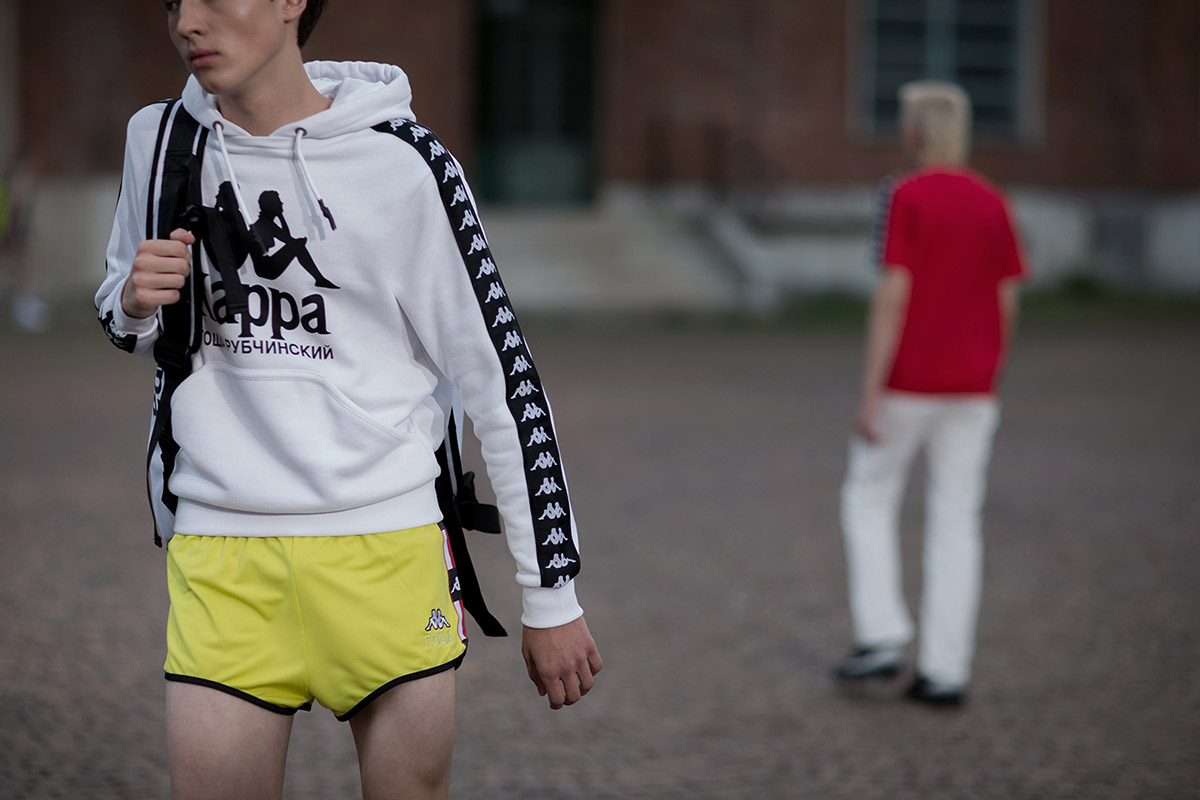 Tracksuits are back, whether you like it or not.
2. Supreme x Louis Vuitton
This highly-anticipated collab created so much hype that a New York Supreme x Louis Vuitton pop-up was actually denied in fear of unfathomable lineups. Supreme has always skated along the line separating high fashion and street fashion, but this is the first time they've crossed over entirely, proving they can hold their own in a luxury fashion house. The signature box logo appeared on several Louis Vuitton garments and accessories during the Fall 2017 collection, competing with LV's iconic repeated logo we've seen on handbags since the brand's inception. The collaborative items pleased street style aficionados and high fashion experts alike, garnering so much attention on Instagram that it had to earn a spot on the list.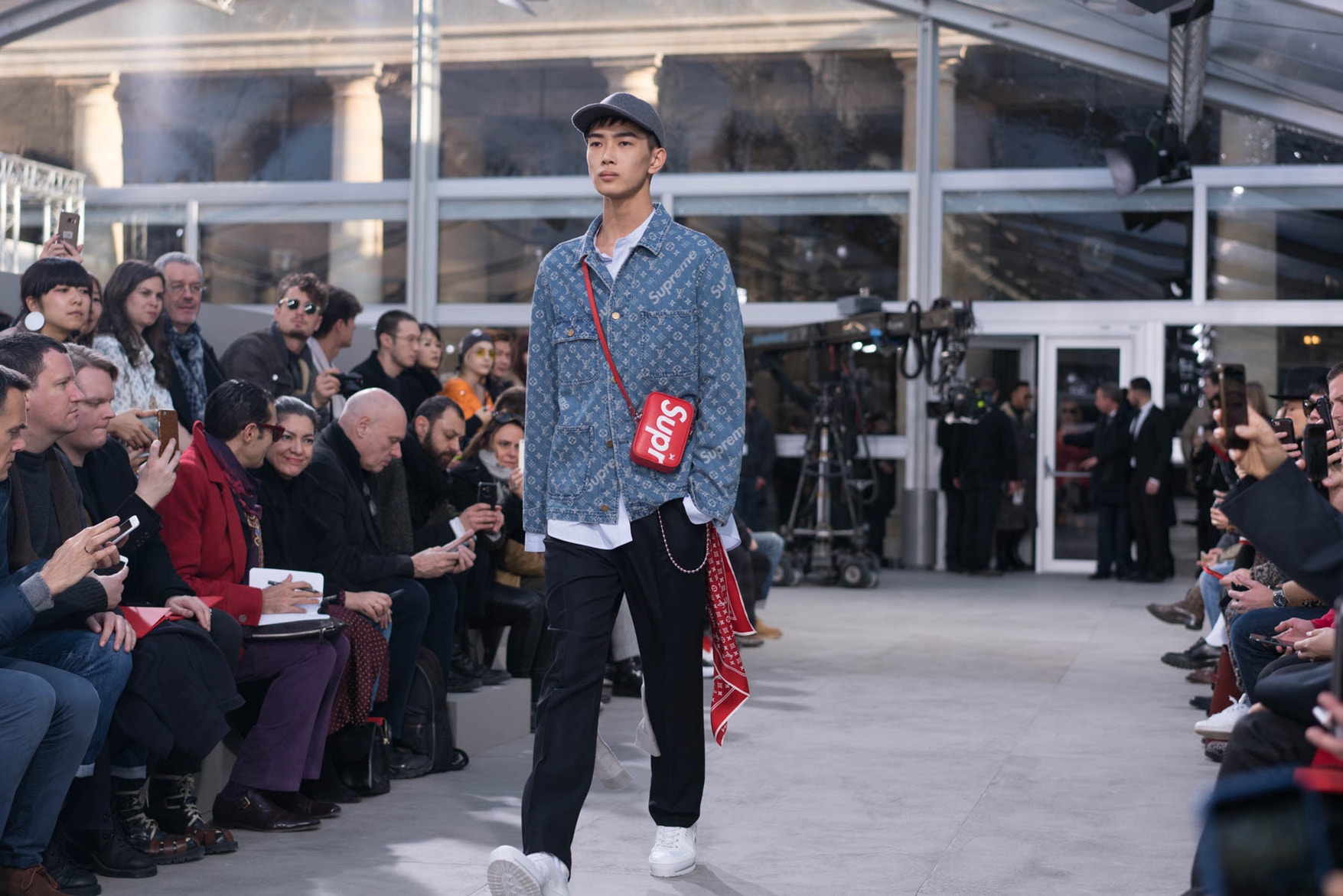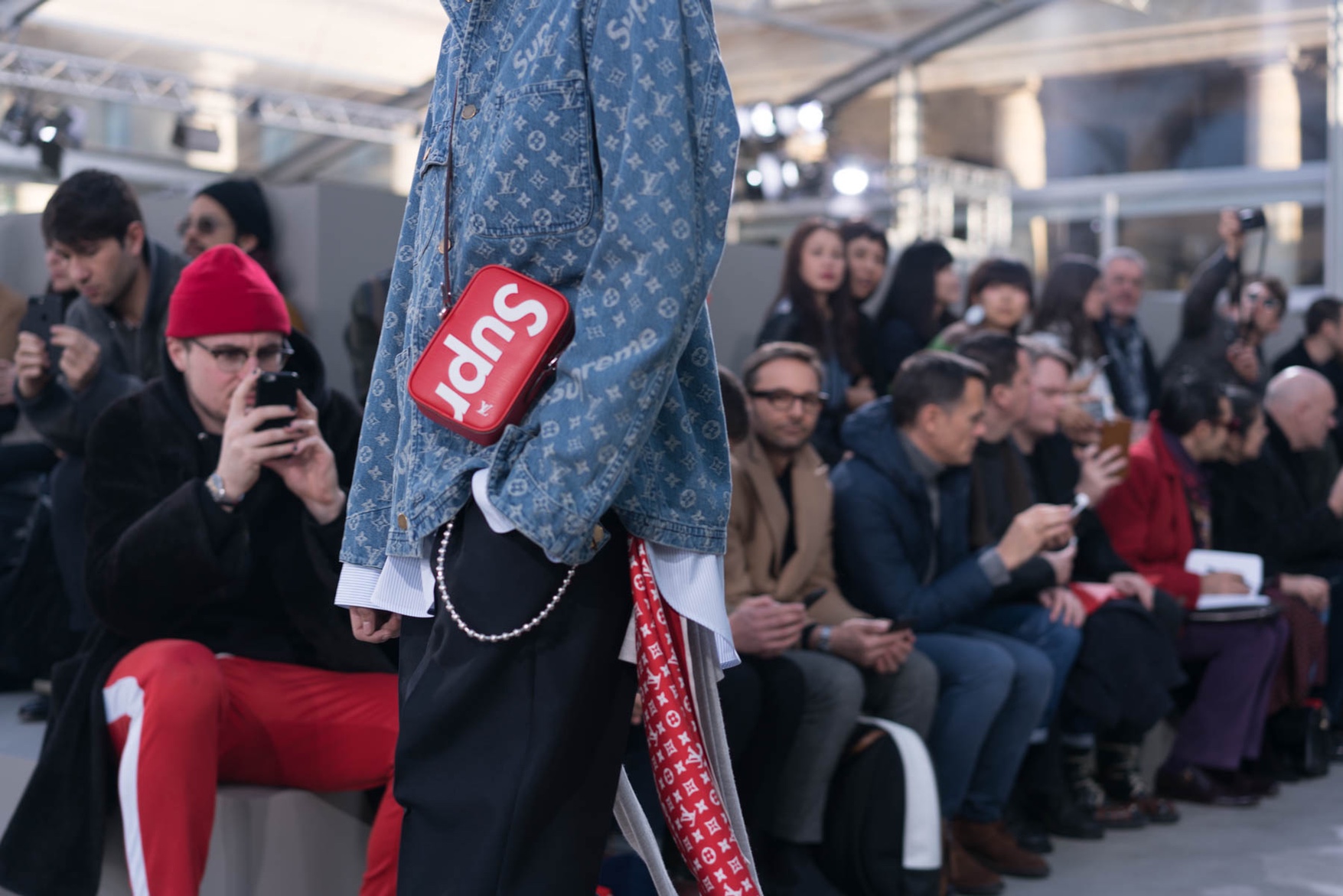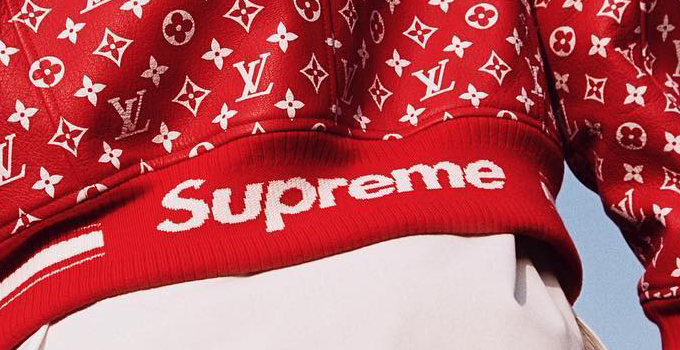 If you have your eye on that trunk, make sure you pull together $68,500 USD before you even think about it — that's the price forecasted by @hyped_distribution.
1. Vêtements Spring 2017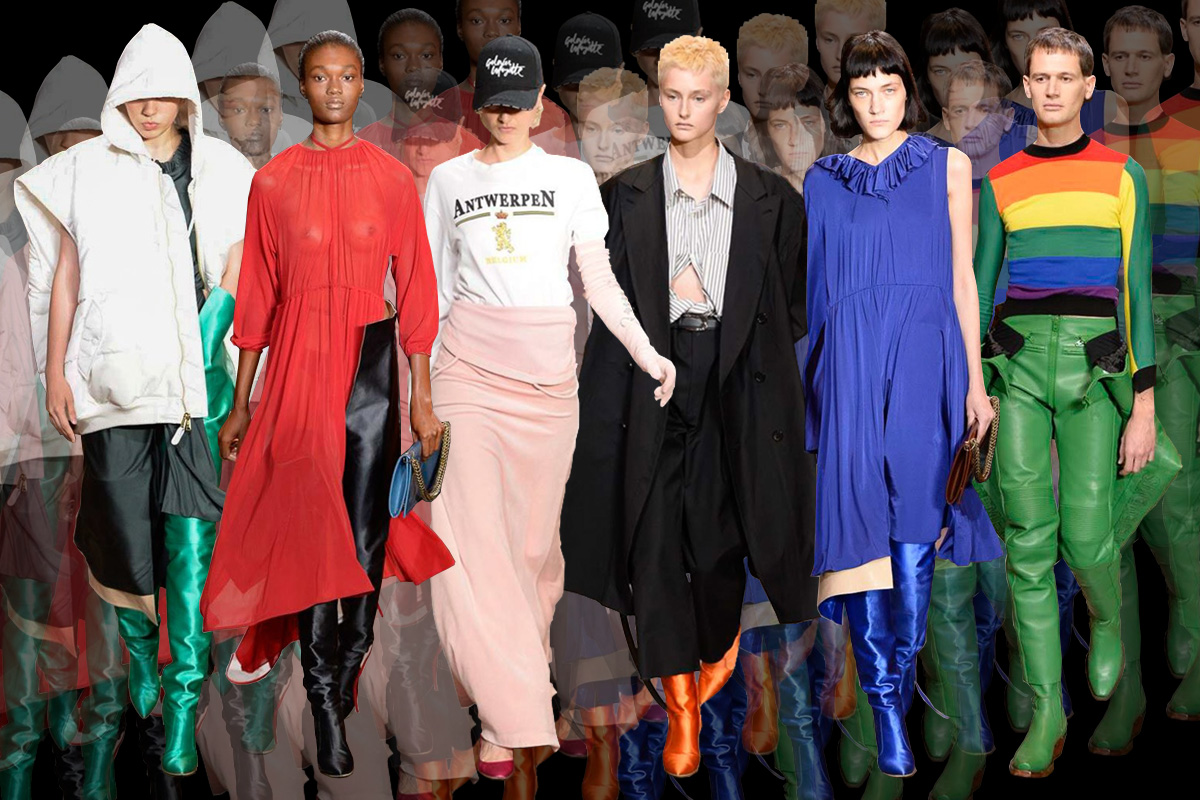 You could argue Supreme's collection with Louis Vuitton deserves the number one spot, but what can't be debated is the iconic genius of the 18 collaborations Vetements's Spring 2017 saw. The design collective, headed by Demna Gvasalia, who is also the creative director of Balenciaga, was made up entirely of work with other brands. Gvasalia broke all the rules, tapping in popular street brands like Champion, Alpha Industries, Levi's, Canada Goose, Dr. Martens and Juicy Couture as well as higher end luxe brands like Manolo Blahnik and Comme des Garçons. The haute couture collection was motivated by authenticity, heeded through the nature of mixing high fashion with streetwear. Gvasalia explained it would have been impossible to make his collection look as cool as streetwear without appearing to be producing knockoffs. A Juicy Couture collaboration turned heads when the Kardashian clan sported it on Instagram. The Manolo Blahnik thigh highs and Canada Goose jacket were worn by the one and only Rihanna on multiple occasions. Partnering with an in-demand streetwear line like Champion produces a luxe-athletic sort of vibe, one that turns sports into something exclusive enough for Travis Scott to rock.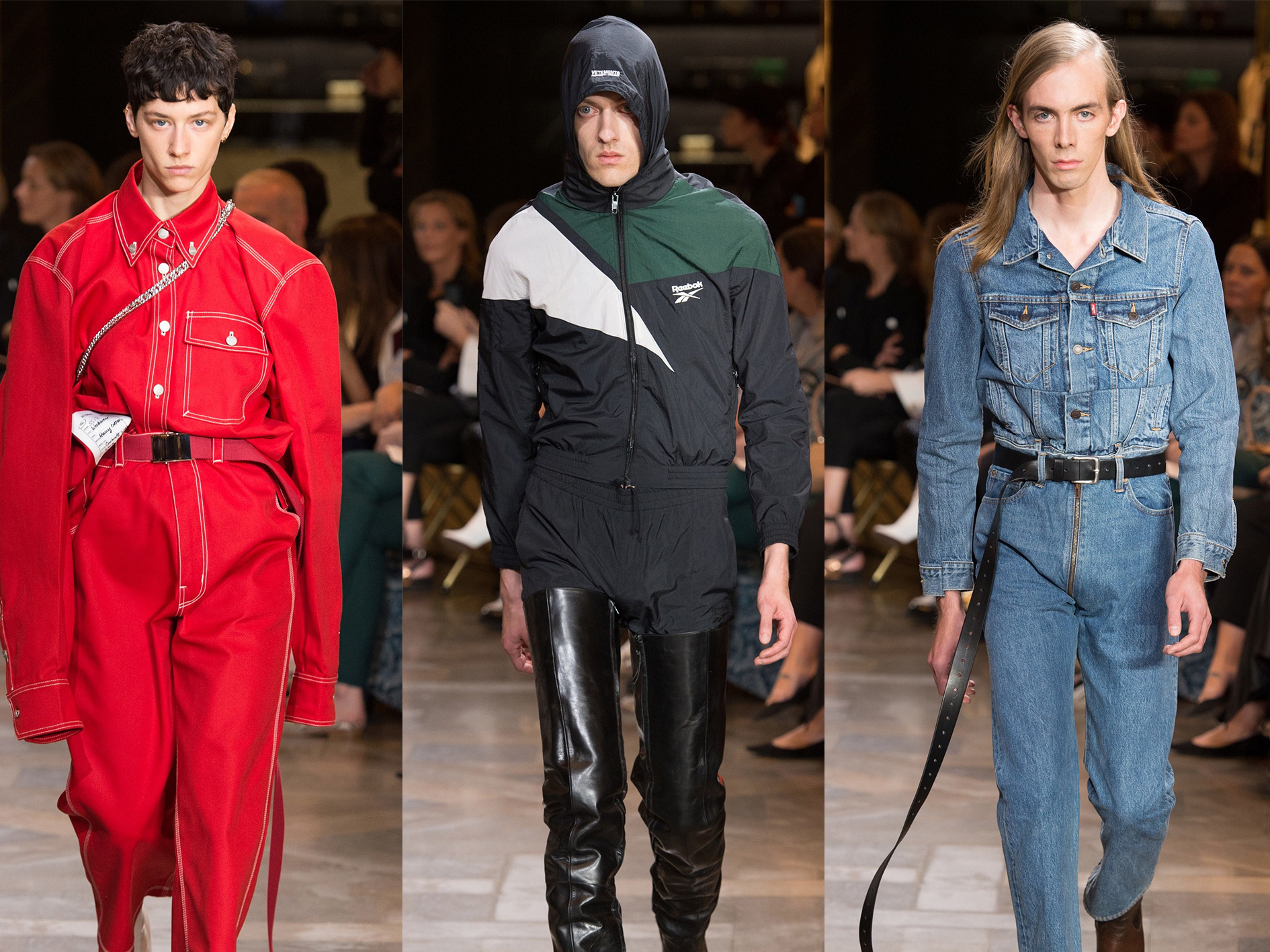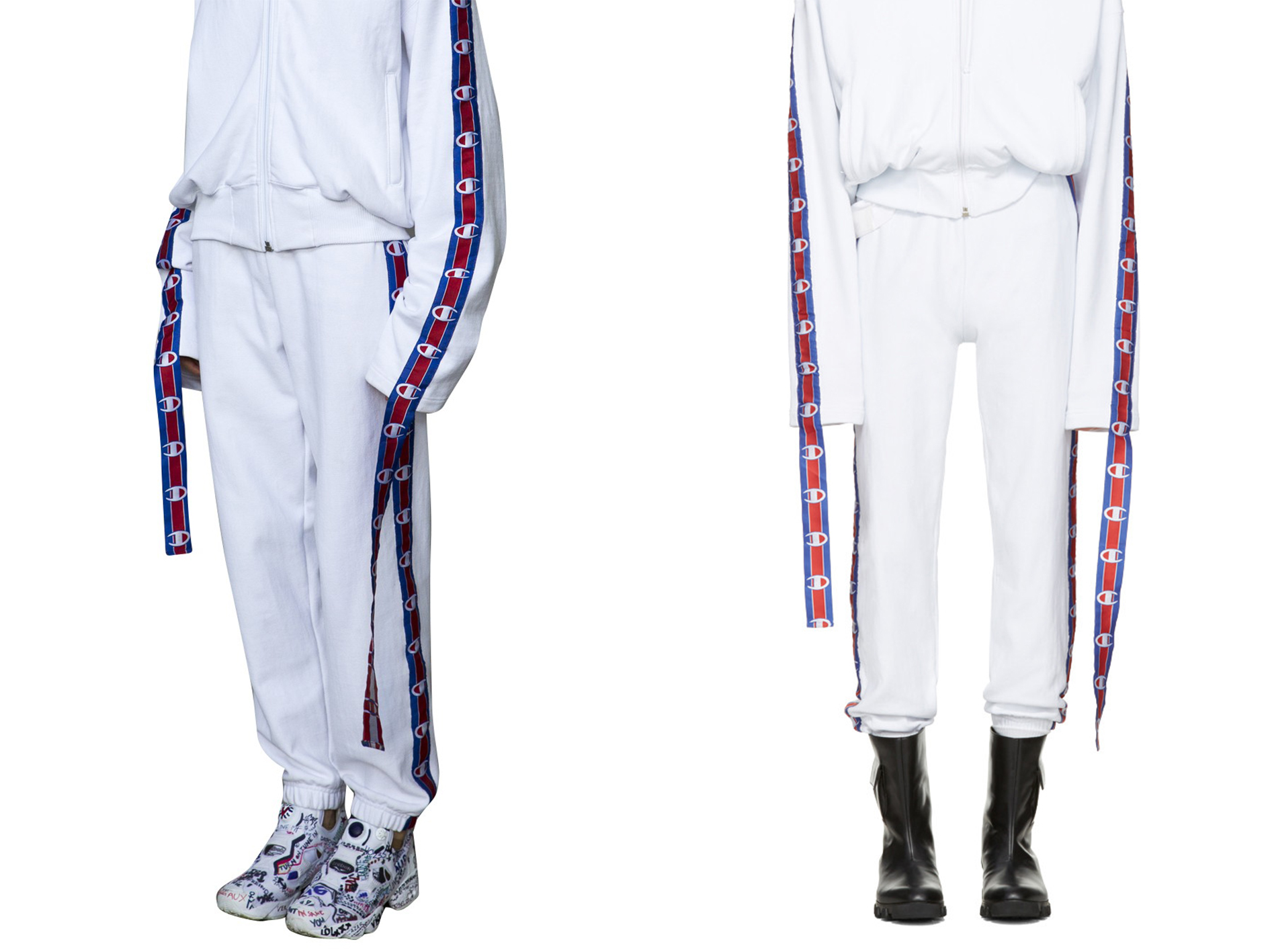 Gvasalia was able to interlace identities together with this collection. He stylistically brought together brands that never should have colluded, but succeeded masterfully when they did. While information on the designer seems hard to come by, make no mistake: he is a force to be reckoned with.
Honourable Mentions
Like we said earlier, choosing just five of the best collaborations this year wasn't an easy task. Fashion is having a phenomenal year so far, and we're excited to see what's coming in the future for menswear. Check out our honourable mentions below for collabs we loved that didn't quite make the list.
adidas Originals x Alexander Wang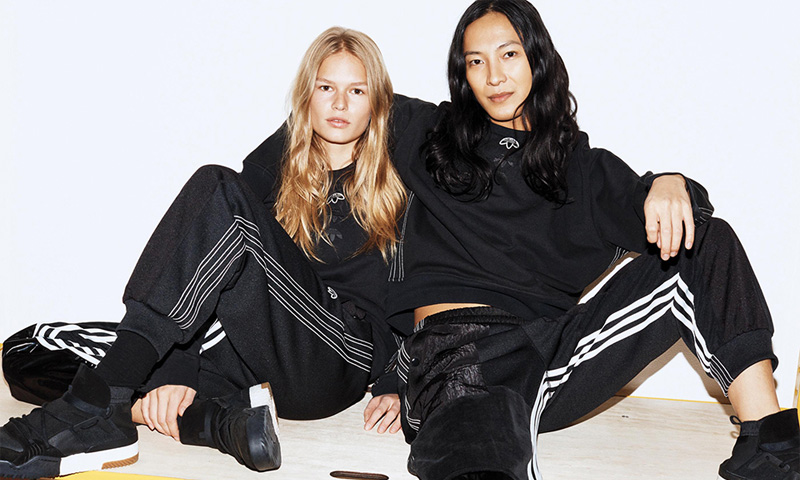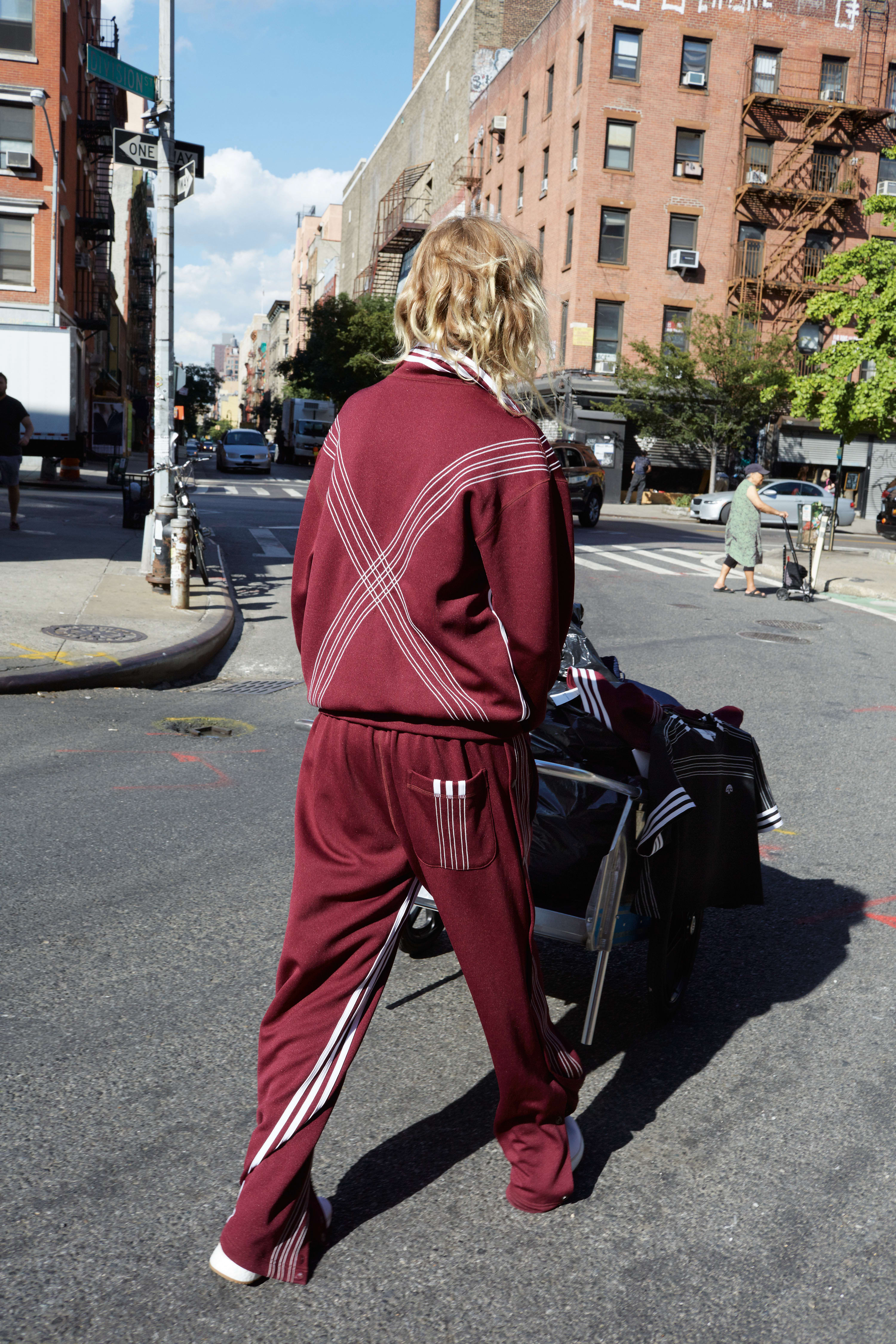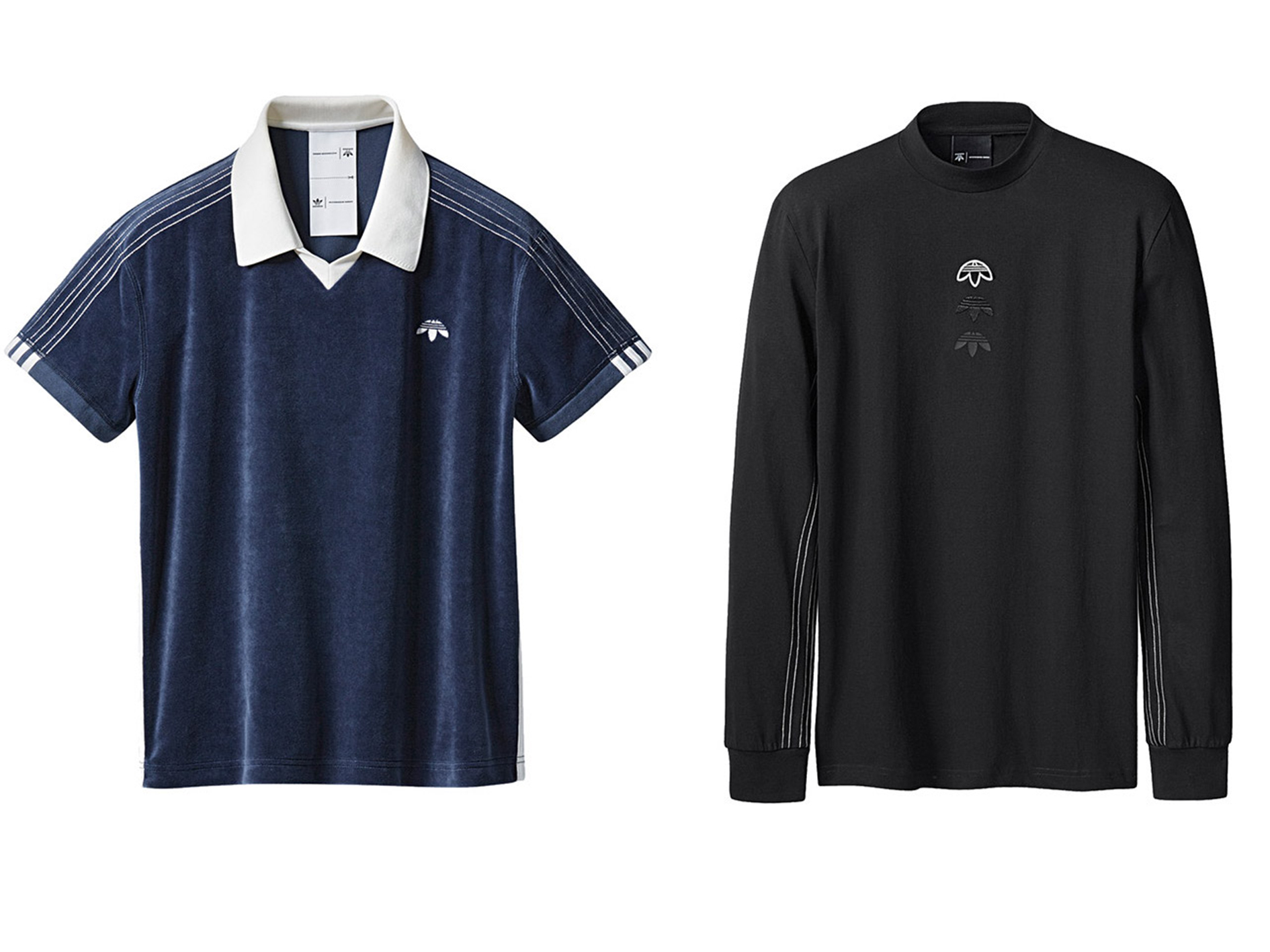 Levi's Made & Crafted x Off-White c/o Virgil Abloh