Streetwear Inspired Tailoring.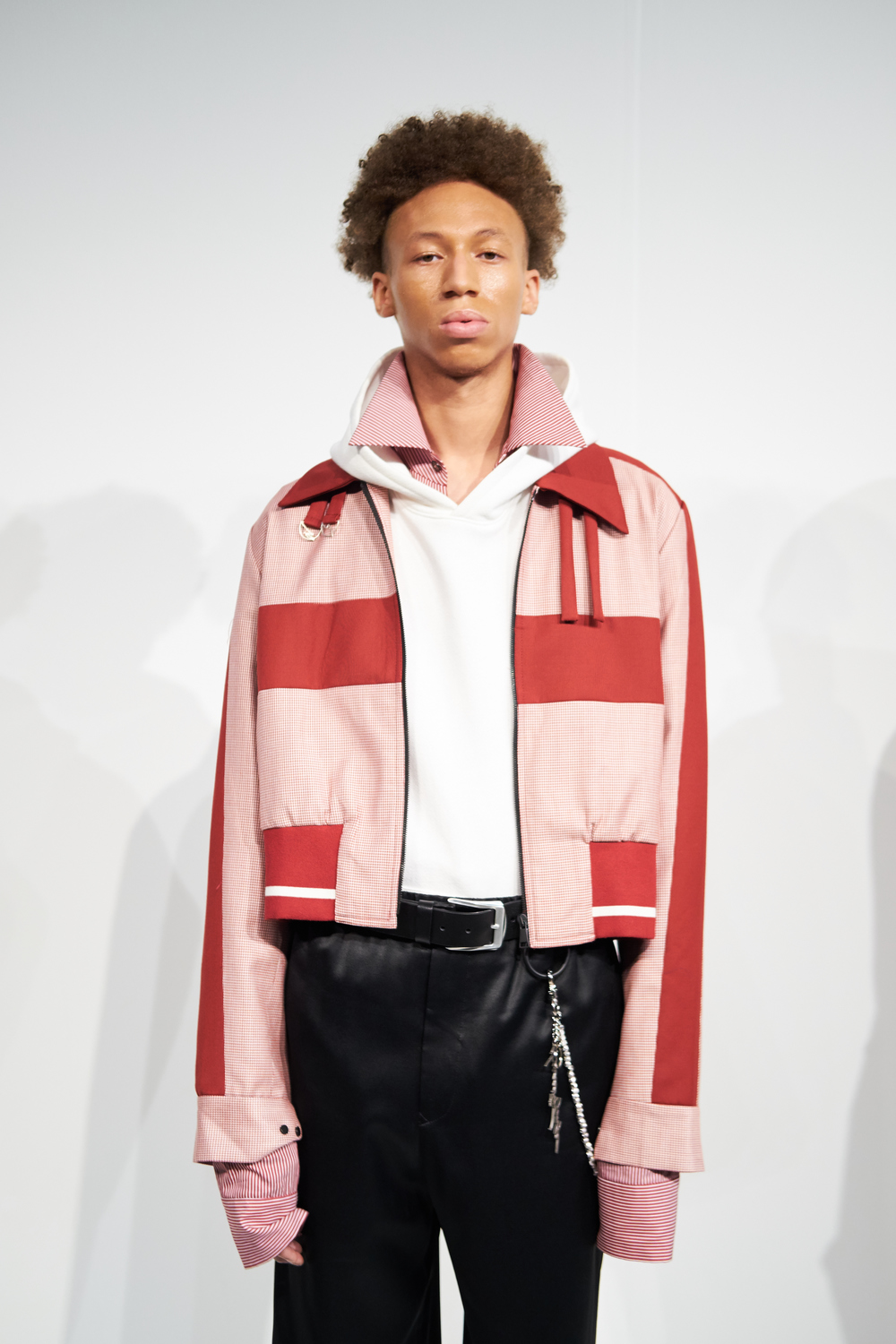 New brand Necessity Sense have presented their Spring/Summer 2018 'Pressured Paradise' collection at New York Fashion Week Mens. Using master tailors and the best quality fabrics from England and Italy the three brothers, Taipei, Taiwan. Steven, Richard and Michael Hsieh present their "grandparent look" style influenced by skate culture, art and music.
'Pressured Paradise' was coined by the brothers whilst on their annual trip to Taiwan's temples. Here, they discovered the countries Red Light District and booming sex industry, shocked by the conflict of the countries spiritual paradise in comparison Necessity Sense bring together these polar opposites through the lens of the colletions designs.
The collection features Shirts, Jackets, Trousers and more with key pieces being a pink and red blocked Leather Jacket and grandad style 80's print Shirt.
Check out the Necessity Sense 'Pressured Paradise' Spring/Summer 2018 collection in full below.