Here at Pause, we love spending time on the street, seeing what ordinary people are wearing. New York is always an interesting place to work. It is very much a city of individuals, so it is not unusual for us to pick up on new trends when we are out there snapping the residents of NYC. There is always something fresh to see.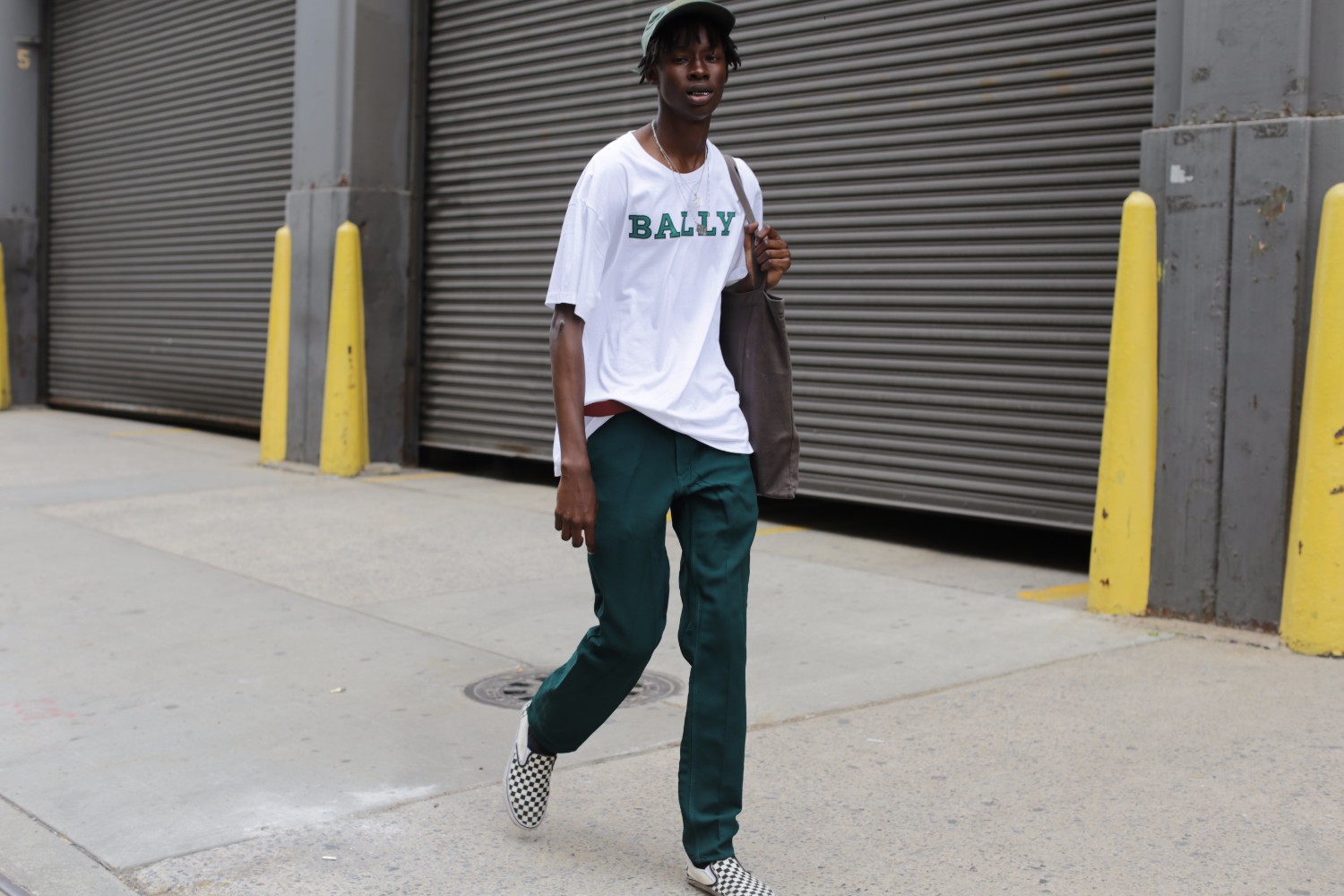 Big logo T-shirts
Practically every generation is back wearing t-shirts this summer, and it is the big logo versions that are proving the most popular. The fact that large tshirts for men are widely available means a lot of men and women are opting to buy, and wear, oversized t-shirts.
Embroidered cotton t-shirts
Embroidery is another growing trend, with people like Gucci adding embroidered t-shirts to their collection you can expect to see this look much more. Interestingly, a lot of these t-shirts are aimed at men, not women.
Appliqué for interest and texture
Appliqué details are also being used to add even more interest and texture. But there is nothing arts and crafty about the shirts and t-shirts they are being used on. The designs are in fact quite edgy, radical even.
Pink
All shades of pink are very much back in vogue, for the guys as well as the girls. At the moment, it is the softer shades like coral pink that are popular, but the fact that red seems to be back as well means that as the season wears on you can expect to see brighter pinks start to appear.
Oversized trench coats
There are not a lot of coats being worn at the moment, but in the evenings the trench coat seems to be the one that most people are choosing to wear. The fact they are mainly made from lightweight fabrics is part of the reason this style is so popular right now.
Body bags
Man bags are out body bags are in, worn across the chest rather than around the waist. Women´s handbags are getting smaller too, with the micro bags and Thumbelina purses becoming the must have accessory.
The Kappa Crew
Last year, was all about Adidas. This year, sportswear fans are starting to wear Kappa instead. The 90s retro look is really taking hold, so who knows even the shell suit might make a bit of a comeback.
Smart clothes
Looking smart is back. Men in suits or chinos and blazers are everywhere, but there is nothing stuffy about this look. People are really mixing things up, choosing zany fabrics, bright colors and retro cuts.
There is also a bit of a smart casual vibe going on. Combining a tailored jacket with a pair of distressed jeans is a great example of this.
Loafers
Part of the smart casual trend is the return of loafers. These comfortable shoes are a design classic that works equally well when worn with jeans as they do when worn with a suit. They are a great alternative to trainers, and in the summer, this style of footwear can easily be worn without socks. You can find out about the different styles of loafers, and how to wear them, here.