Shamari Maurice
Model: Shamari Maurice // @shammaurice
Interview & Styling: Johnson Gold // @Johnson_Gold
Photographer: Avsthtc // @avsthtc
Assistant Photographer: Niguel 
Grooming: Philip Eric // @PhilipEricHair
How do you find LA?
I was born and raised in LA. I was living in New York for a little bit but I've been here.
Tell us what do you do?
I'm a model/actor.
When did you start venturing into acting?
Well I used to be a child actor, I've acted since I was 13 years old. I was doing pretty well, I was 13 and eventually, I quit because of school and then modelling picked up and then I was doing that. Then, I got back into acting.
How long have you been doing modelling? And how did you get started?
I've been modelling for like 7 months, not even a year yet.
I was just taking pictures and people liked it on social media and they would post them to whatever site they wanted to. I was not getting paid for it or anything, I was just taking pictures myself and then finally I got signed.
Do you feel like this is what you want to pursue?
Of course, I just love clothes in general and so I think it's definitely something I want to pursue and tackle it because eventually, I want to have a clothing line. I want to be like a whole brand. Even if, let's say I come out with a line of tracksuits or whatever, I want to have like this and that, a clothing line and all this stuff. Social media will help catapulted it. But my end goal honestly because I love the art, I want to be an actor.
Would you say your career started through Instagram? 
Yeah, in a sense. I guess I would say that. I mean social media is such a wave, such a thing. It's very spontaneous.
And with you living in LA, there are so many celebrities here. We're you born and raised in Beverley Hills?
I was born in Pasadena but just being around all these people that are born and raised in Beverley Hills, I never thought of it like oh I'm gonna be a model or be this. I didn't think of it that way. I was just hanging out basically and taking photos and being myself, not caring, it just kinda happened.
Tell me about some of the people that you've hung around with during your career.
What do you mean?
You've been friends with Kylie Jenner right? 
Yeah but I don't talk about friendships. It's invasive.
Ok, so have you always been associated with celebrities your whole life right?
I'm not sure, I never look at it that way. I don't know who's a celebrity, I don't know who's not. They're just people so I don't know who I've been around.
What brands have you worked with?
A lot to be honest. Guess, Coach, I've done a bunch of editorials like Vogue.
What's the party life like here? Because you're like a party-holic.
I do love a good party.
How would you describe the parties in LA?
Well in LA, me personally I would describe them boring. I always say "it's not fun unless I'm there." I mean it's a party like anywhere, like in London. You go, you're all in a room, getting drunk for however many hours and then you leave. It's the same thing everywhere.
How would you describe the parties in LA compared to New York?
It's not even like where you are, I feel like it's better with the people you're surrounded with. So if I go to a party with all my best friends I'm happy, I'm killing it with the people I love then I'm gonna have the most fun.
Do you have any inspirations/icons, who do you look up to in your life and why?
Basquiat. I liked how crazy he was. He was like this is me, this is what I'm gonna do, take it or leave it. There was this article I read the other day because I read a bunch of articles and one of his paintings sold for like $110 million. He was like this is what I do, take it or leave it, whatever. So I think it's sick so I just live by my own rules, I do whatever I want.
Are there any actors that inspire you?
There's a bunch, I watch film and television so much.
So who are you loving right now?
It's not who I'm loving. The show I'm watching right now it's called Big Little Lies. Right now actually who inspires me is Zoe Kravitz. I think she's so sick, she's a chameleon, she can do whatever she wants. I kinda wanna live like that. She makes music, she's a huge fashion icon and when people ask me what do I want to do? It's like what don't I want to do. I want to live like that.
Because you're a creative and when you're a creative you do whatever you want.
It's like one day I'll be wearing a crop-top, the next day I'll be dressed as a boy or the next I'll be a skater. The other day I wore like a punk rock look, I had like chains all around.
Oh wow, what inspires your fashion? What inspired you to start wearing crop-tops?
Nothing really, my mood. My mood inspired my fashion. If I wanted to blend in I'll be in like all black, you know?
Describe your style in one word.
I can't.
Ok, describe your style in three words?
Ok, I can describe my style in one word by saying – Shamari.
What fashion brands are you loving right now?
I'm shopping at a bunch of thrift stores which is crazy.
So you're a thrift store person?
Oh for sure, of course. I just like anything that's like light, Stella McCartney. I do love the Mad Max vibes and Yeezy Season. Balenciaga I've always loved Balenciaga and Coach, to be honest, Coach is killing it now. It's so crazy to be a part of that family. So Coach right now, trying to be above the wave.
What are some of the things you've done with Coach?
I'm doing like a digital campaign which is really cool. Yeah, I get to go to the shows and meet people and take photos, haha. It's super cool.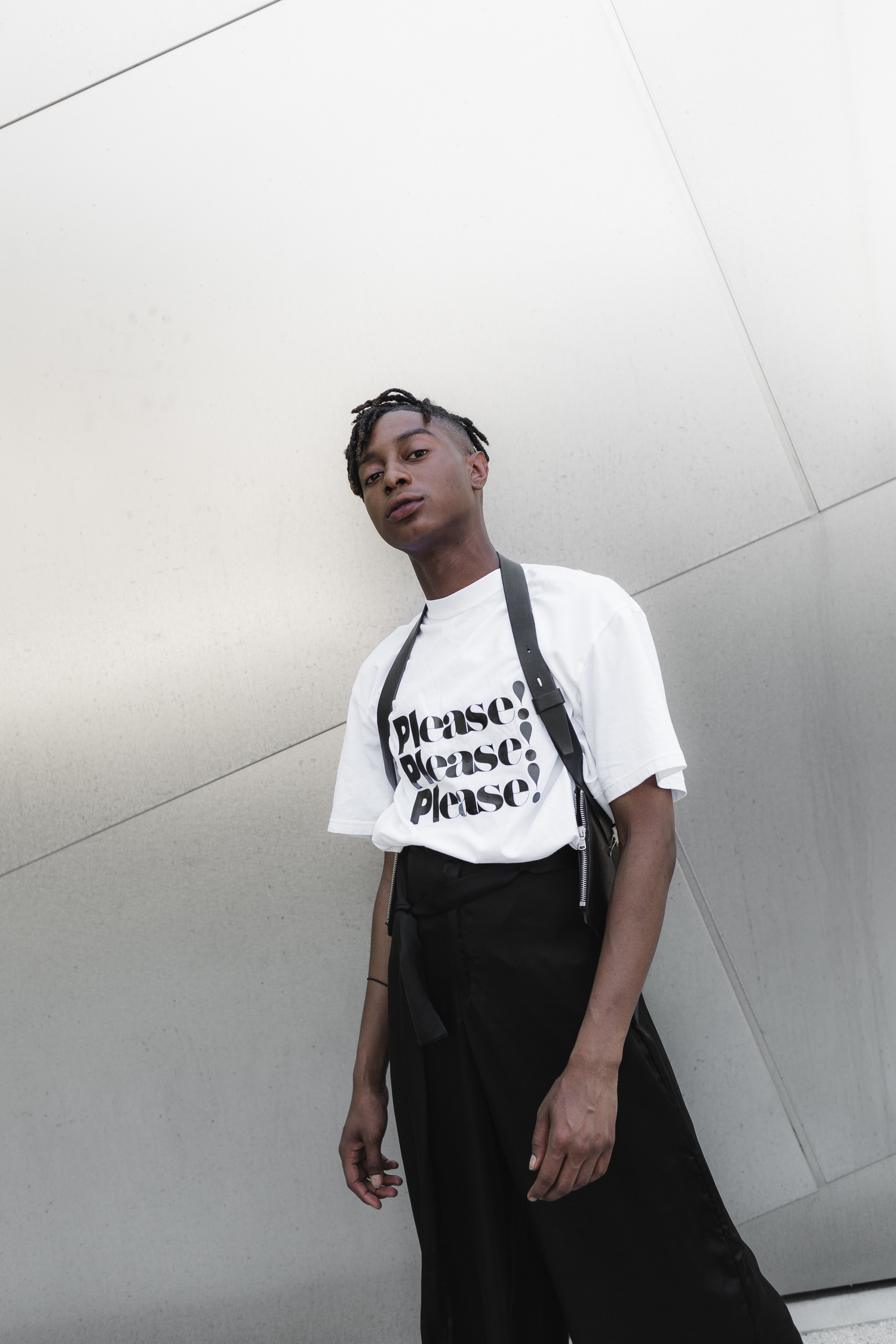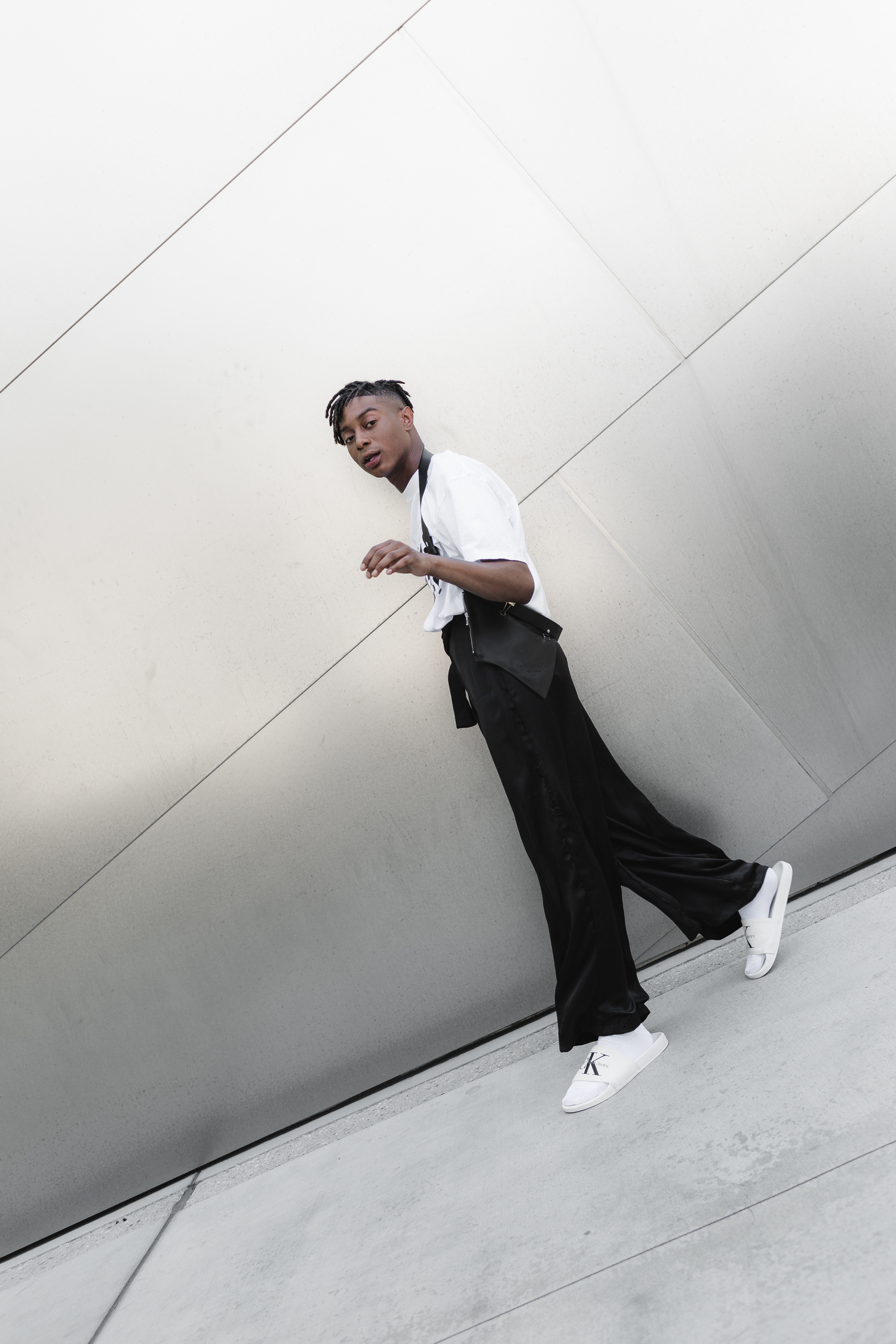 What film or documentary or TV show that you're loving right now and would you like to be a part of?
That show Big Little Lies on HBO. I love anything HBO. But the show that I'm actually obsessed with right now is 13 Reasons Why it's on Netflix. I watch a lot of porn and prostitute documentaries to understand that life and that world. Have you heard of Hot Girls Wanted? You have to watch it, it's a documentary about pornstars, they interview pornstars about how they got into it and whatever. So I like that. I watched a documentary about heroin the other day, called Addiction which was really cool.
Is there like a TV series or a film that you can see yourself acting in?
The TV series is 13 Reasons Why.
What do you think about Empire and Moonlight and those kind of African-American movies and shows?
I think it's amazing, I think it's so cool. I feel like it's about time.
Can you see yourself in one of those shows?
I love Lee Daniels, I think Lee Daniels is so cool. Lee is the sickest person ever. My dream is to be on Empire or like a star or something.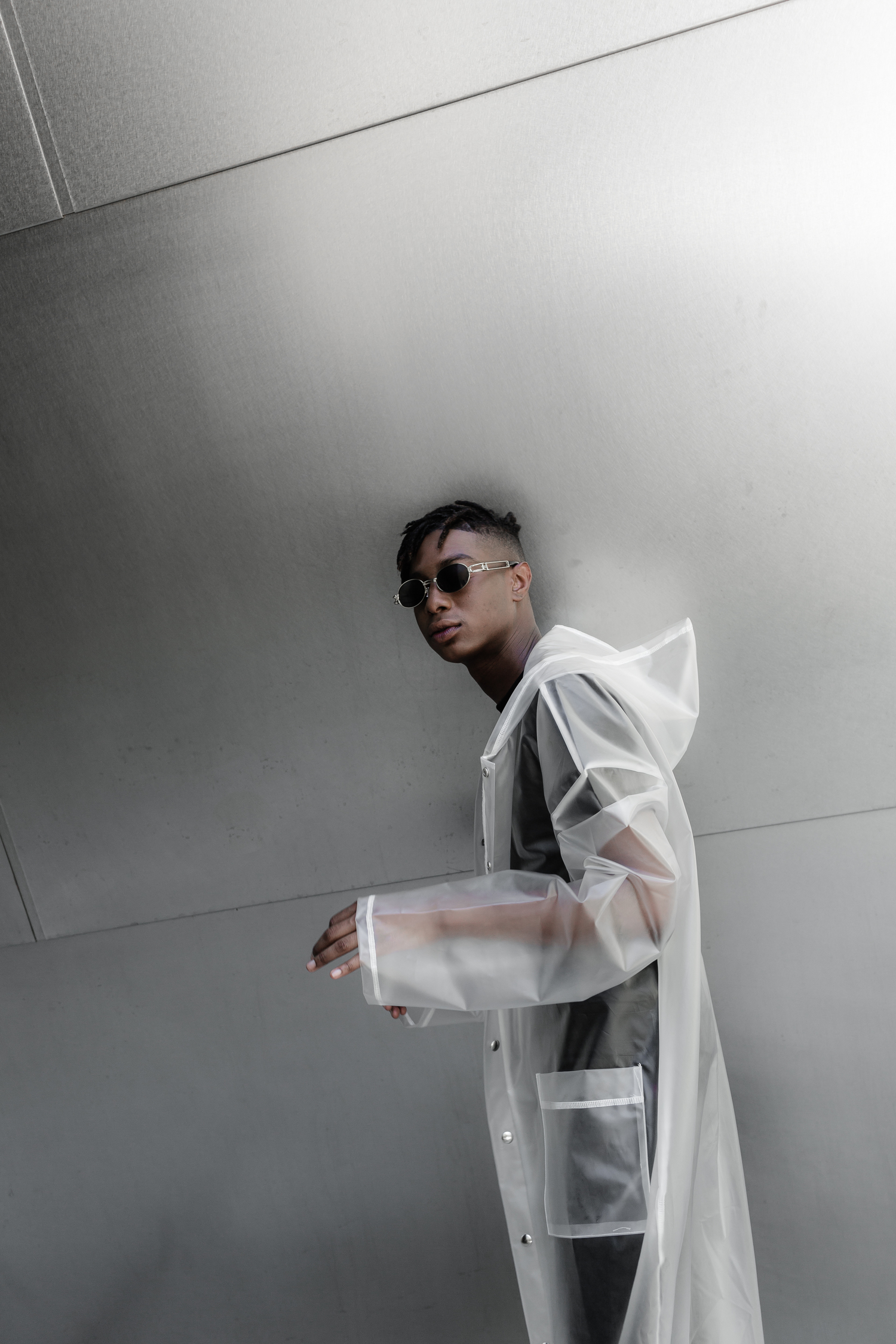 Tell me one thing that you love about LA?
*Long pause*. You know honestly, all bullshit to the side I think I love the people, I really do. I love my friends, I love people.
What can people expect from you in the future?
Building myself as a brand.