Futuristic Burst Of Cloud.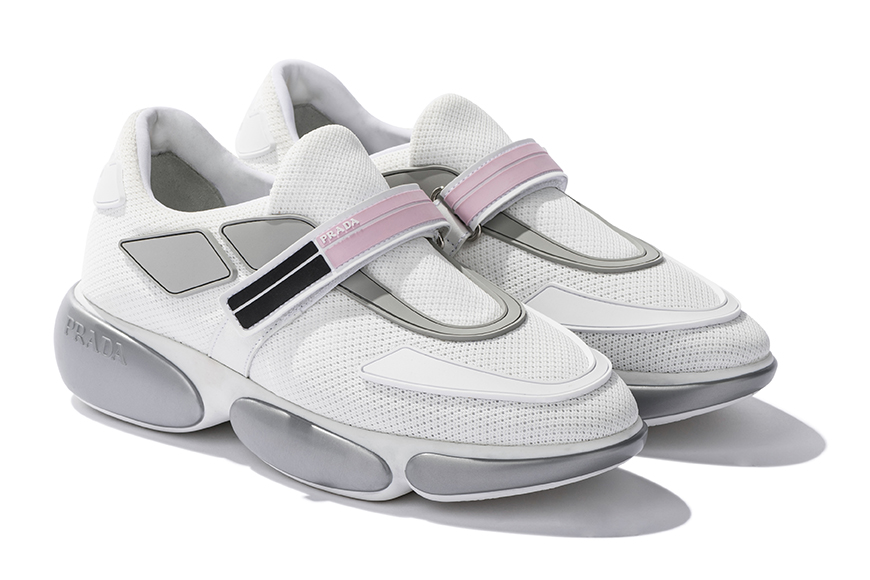 Prada have announced their new Cloudburst Sneaker for women, with men's versions coming in November. The sneaker features a thick midsole, minimal detailing, low top and laceless strap design. The three colourways include white with a green strap, white with pink and black with pink.
The Prada Cloudburst Sneaker will be available in women's sizing in August. Keep an eye out for more information and check out all the images below.