Italian, American And Philipino Influences.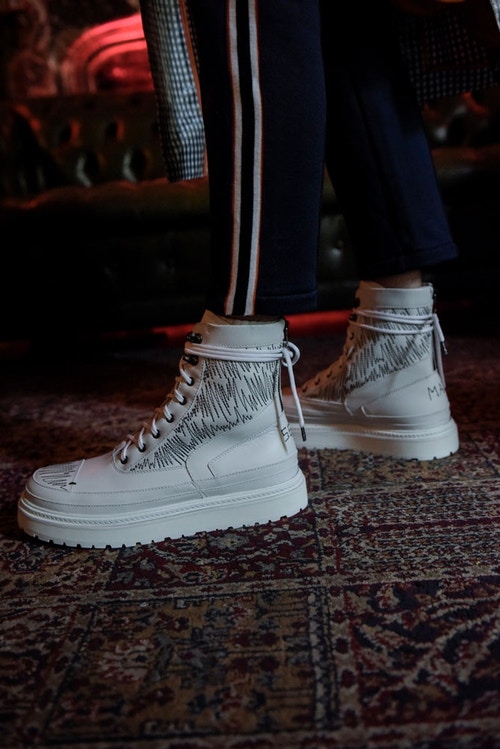 SELFMADE By Gianfranco Villegas have released their Spring/Summer 2018 lookbook after debuting their Fall/Winter 2017 collection at Paris Fashion Week. The Italian designer presented his "We got soul/Don't believe the hype" collection at the Paris "Le Carmen" night club mixing influences of Italian class society with American street and Philipino ghettos. Denim and biker jackets, as well as trench coats, are featured in the collection of sweaters, trousers, t-shirts and more. Hints of purple and green as well as stripes and checkered prints inject vibrant 70's vibes into the pieces. The Bovver boots are a key piece with their leather upper, high top, long laces and scribble-like patterning.
SELFMADE By Gianfranco Villegas will be hosting a pop-up shop in Toyko on 14th July.
SELFMADE by Gianfranco Villegas Pop-Up Event?
ADDITION ADELAIDE
4-19-8 Arrija ?Plaza 1F,
Shibuya-ku, 150-0001 ?Tokyo,
Japan