Watch this hit Grailed for $50, 000.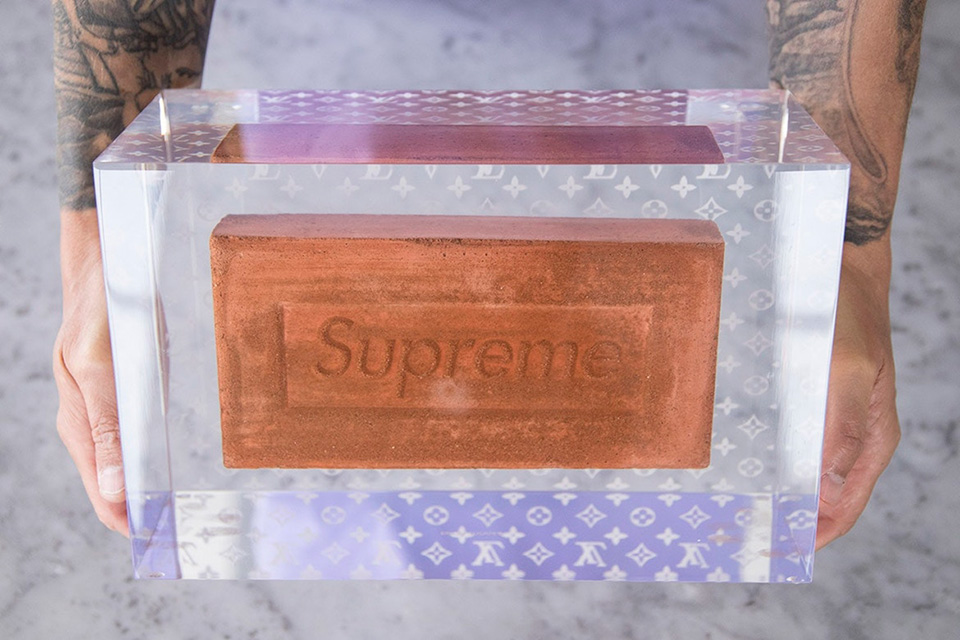 Since the sudden closure of all pop-ups associated with the Supreme x Louis Vuitton collection, we all thought that the hype might die off. Well, not really considering these two giants are involved. Doug Schwartz took it upon himself to capitalise upon the hype surrounding this collaboration by encasing the infamous Supreme brick inside a Louis Vuitton cube, which is littered with their signature monogram.
This piece is more of a statement on the current status of the fashion world, with everyone's mind occupied on brands than styling pieces together. In relation to the piece, Schwartz said, "confronts our collective hypnosis and seduction with material objects in relationship to how fashion continually reinvents itself at an exponential pace."
Take a closer look at the cube below.