The fashion industry is cyclical by its very nature, meaning that before too long those trends which had been consigned to the dustbin of history will come around again. Here we present seven of the most interesting fashion comebacks of 2017, some of which may just surprise you.
Quilted and padded jackets were everywhere in the 2000s, and it looks like they have made a comeback in 2017. Chanel and Comme des Garcons have led the charge, along with influencers like Rihanna and Kate Middleton.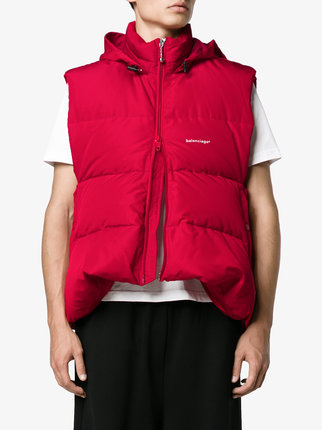 Chokers may be synonymous with nineties Goth girls, but the choker has made appearances on the catwalk in 2017, albeit looking rather different to the original. Versace is one of a number of designers to have embraced the trend.
Platform shoes have come back with a bang in 2017. Designers from Marc Jacobs to Michael Kors to Dolce & Gabbana and more have embraced the trend this year.
Crop tops come in many shapes and sizes, with Alexander Wang's cropped sweaters causing a stir and crop tops also showing up in Preen by Thornton Bregazzi.
Velour tracksuit wearers Kim Kardashian, Kendall Jenner and Bella Hadid are among a host of famous faces on board with the return of the track.
The so-called 'Athleisure' trend has seen leotards and sweatbands making a return to the catwalks, with Gucci all-in on the latter.
Those Kardashian girls are doing their best to re-establish fishnet stockings as a go-to accessory in 2017, with designers Jenny Packham and Phillip Lim showcasing them on the catwalks.
Those are our seven comeback trends to watch for 2017, but as we know the fashion world keeps turning, so expect the unexpected for 2018.