Wearing blue, feeling blue?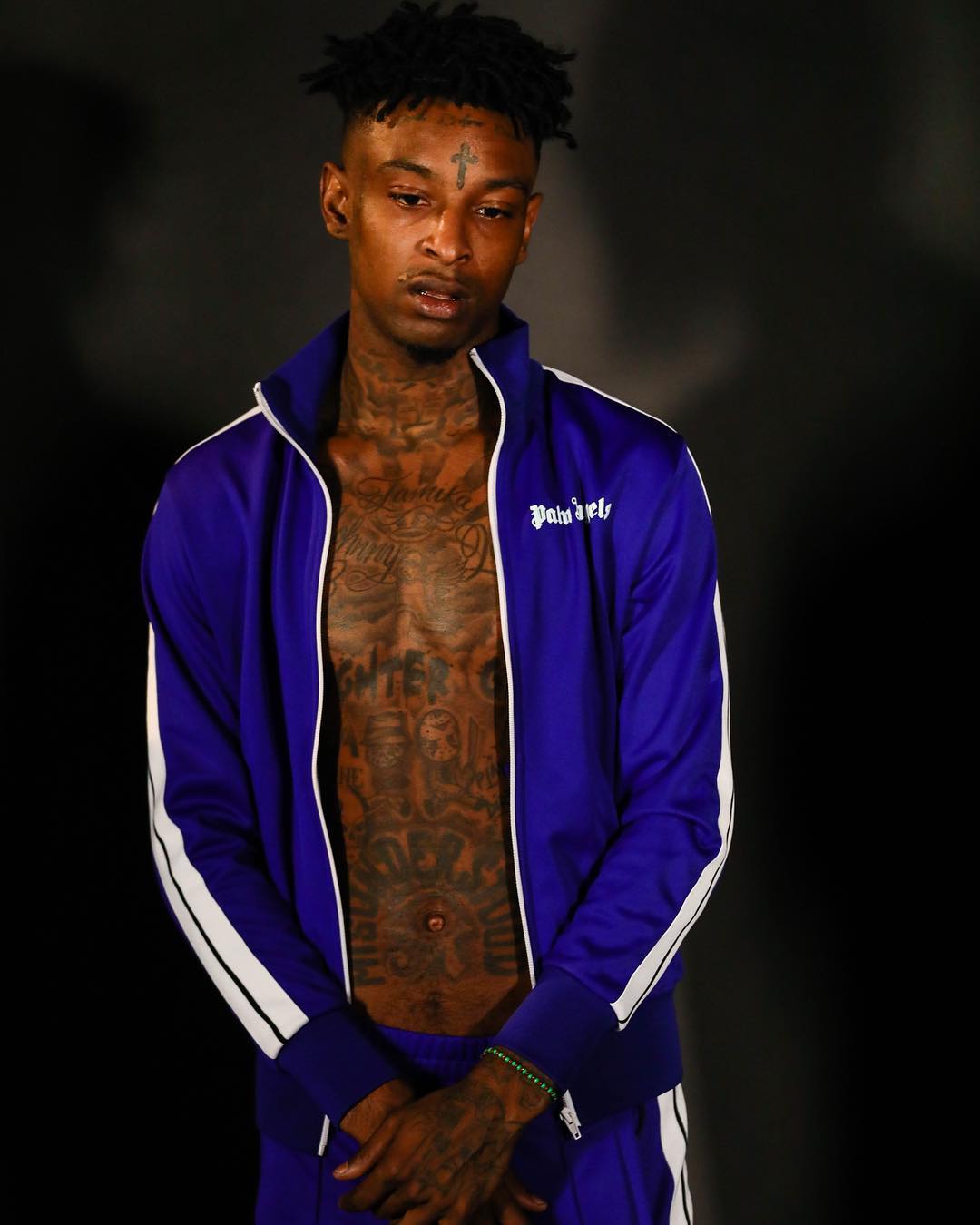 While the look on his face might suggest 21 Savage is deeply contemplating the meaning of life, the cobalt blue Palm Angels tracksuit his sporting will quickly take attention away from his pensive expression.
The American brand's popular (albeit 100% polyester) tracksuits are available in a vast range of colours so you can, quite literally, find one to suit every mood. Perhaps 21 Savage should go for something a little more… uplifting next time?
Palm Angels Classic Track Jacket