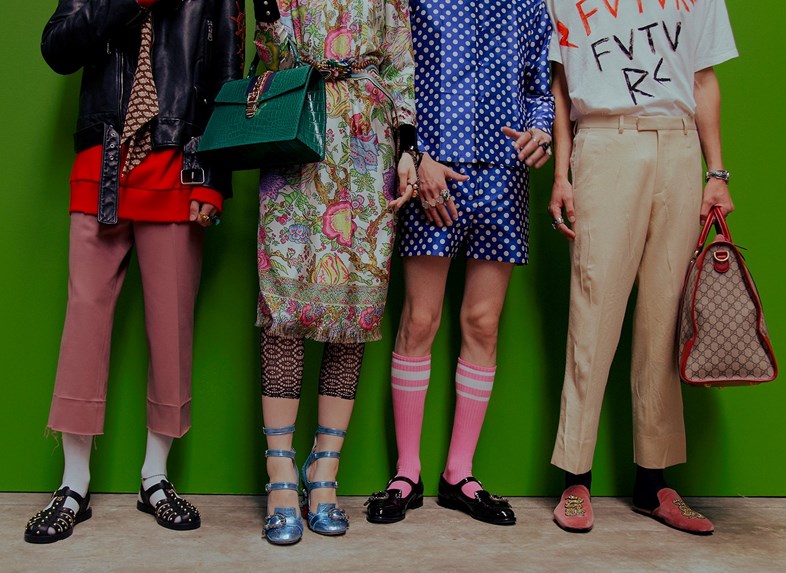 In what shouldn't come as a surprising announcement, Gucci has just ranked number one in the first Lyst and Business of Fashion (BOF) instalment of The Lyst Index, a quarterly report determining the hottest brands and biggest products in the contemporary fashion game. The global fashion search engine works with BoF's studies to aggregate searches, page views, engagement, intent rate and conversion to conclude what's hot in the market.
The list also includes powerhouse brands like Yeezy, Balenciaga and Vetements in that order.
This doesn't seem to be shocking for most. Considering the fascination generated by Alessandro Michele's Gucci and the multiplying hypebeasts drooling over Kanye's recent Yeezy season collections, for the two to duke it out over what should be named the hottest brand in fashion right now isn't much of a surprise.
The list of top products consists primarily of footwear, with items from Gucci taking up half of the most popular offerings. The fan-favourite Gucci Ace low tops, the Achilles lows from Common Project and the minimal Comme des Garçons Play lows all make an appearance on the Lyst Index.