Fashions Favourite Accessory.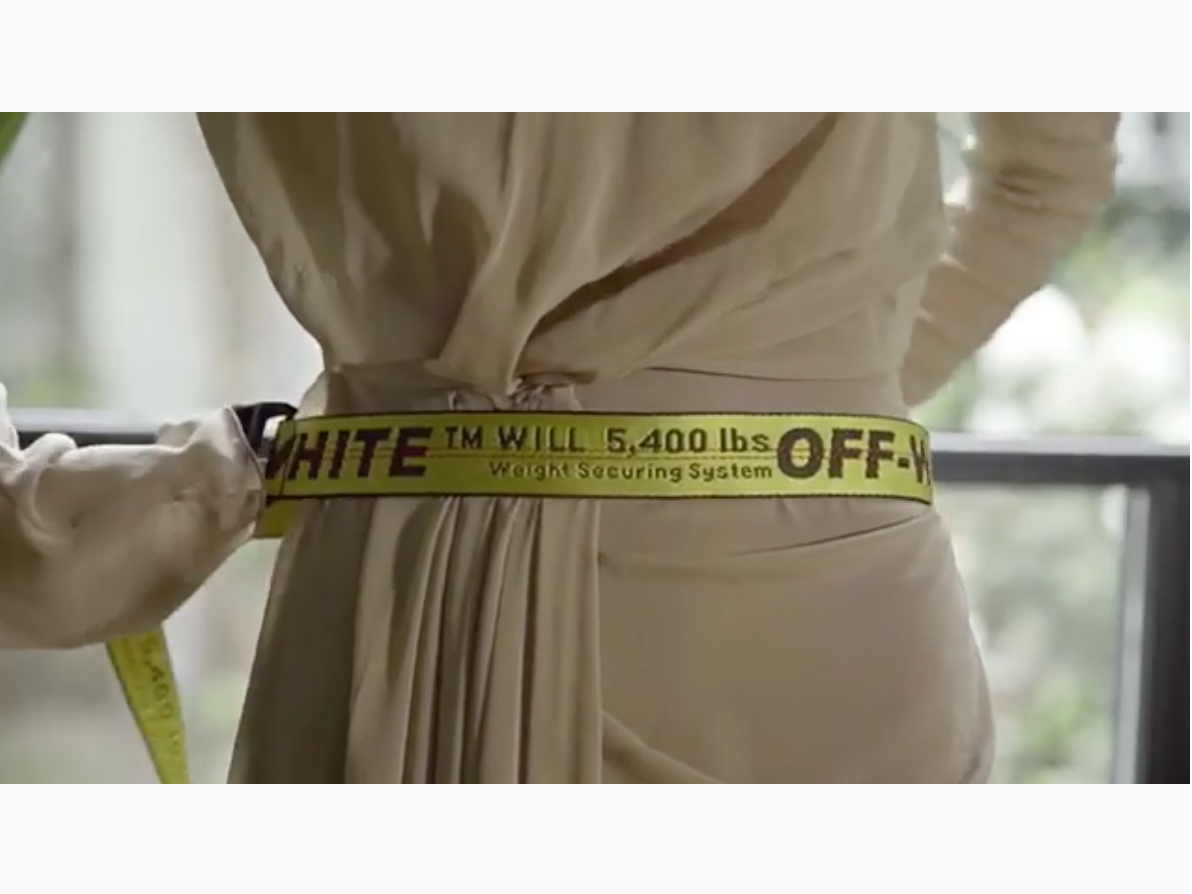 OFF-WHITE have released a video showing you how to wear their Industrial Belt. The 'How To' series began with the zip-tie that comes with every OFF-WHITE product and showed the model simply cutting the tie off. This video directed by NO TEXT featuring Sara Antal explains that you should tie the belt around your waist twice, slide it through the buckle and then tie in a knot.
Watch the OFF-WHITE Industrial Belt 'How To' above. The belts can be purchased from the brands webstore for £108-£136.