European fashion is cool.
It's just a fact. And nobody's contesting that. There's a reason the industry elite flock to Paris and Milan from all corners of the world to watch European designers debut seasonal collections each fashion week. Fashion editors sit front row, pens gyrating against paper pads noting pieces worth using to tell stories in their next September issue. Celebrities pour from helicopter doors on Milan rooftops, searching for the next IT-item, whether it's a show-stopping pair of slouchy Haider Ackermann silk trousers or an over-the-top embroidered Gucci suit.
Everyone is there for something, and nobody leaves unimpressed. But what slides completely under the radar is that these collections are rarely entirely original.
Luxury fashion designers are unabashed of their quests across the globe for inspiration. Think of John Galliano's theatrical Spring 2003 Couture show, with models swathed in Chinese-inspired brocades after the designer took a three-week trip to the East Asian nation. Or Marc Jacobs' SS18 collection, which just hit the runway in New York City, searing with the majesty of African regality and the familiarity of street athleticism. Even Helmut Lang Seen by Shayne Oliver was an electric reach into the archives, a reinterpreted collection inspired by collections that came before it, complete with the subversive kinkiness and streamlined tailoring the label's founder would have drooled over in the late 90s.
Everything is inspired by something. Art always has a reference; something that can ground it and therefore amplify its credibility. The same goes for fashion. Especially when it comes to Korean fashion.
Seoul is a massive metropolis in South Korea, a capital city exploding with the miles-ahead fashion sense of McQueen in the '90s, or Yohji and Raf in the 2000s. It's almost incomparable to anything else. The uniqueness is fresh and avant-garde, a break from the oh-that-was-done-like-three-seasons-ago-but-it's-still-cute sort of approach to fashion week.
In an attempt to rescue you all from the hole of American and European design you didn't even know you were stuck in, here are five emerging Korean fashion labels you should definitely know about.
Blindness
Designers: Kye Yong Shin and Jong Taek Lee
Nominated for an LVMH prize, Blindness is a magnetic, gender-bending designer duo that produce clever and masterful details, hyper-historicism and a coolness we wish we had. Their vision is a transcendence of boring menswear that seems "too manly".
"We wanted to show that men can dress dreamily and prettily too, but in a modern way," the designers said last year.
Ordinary People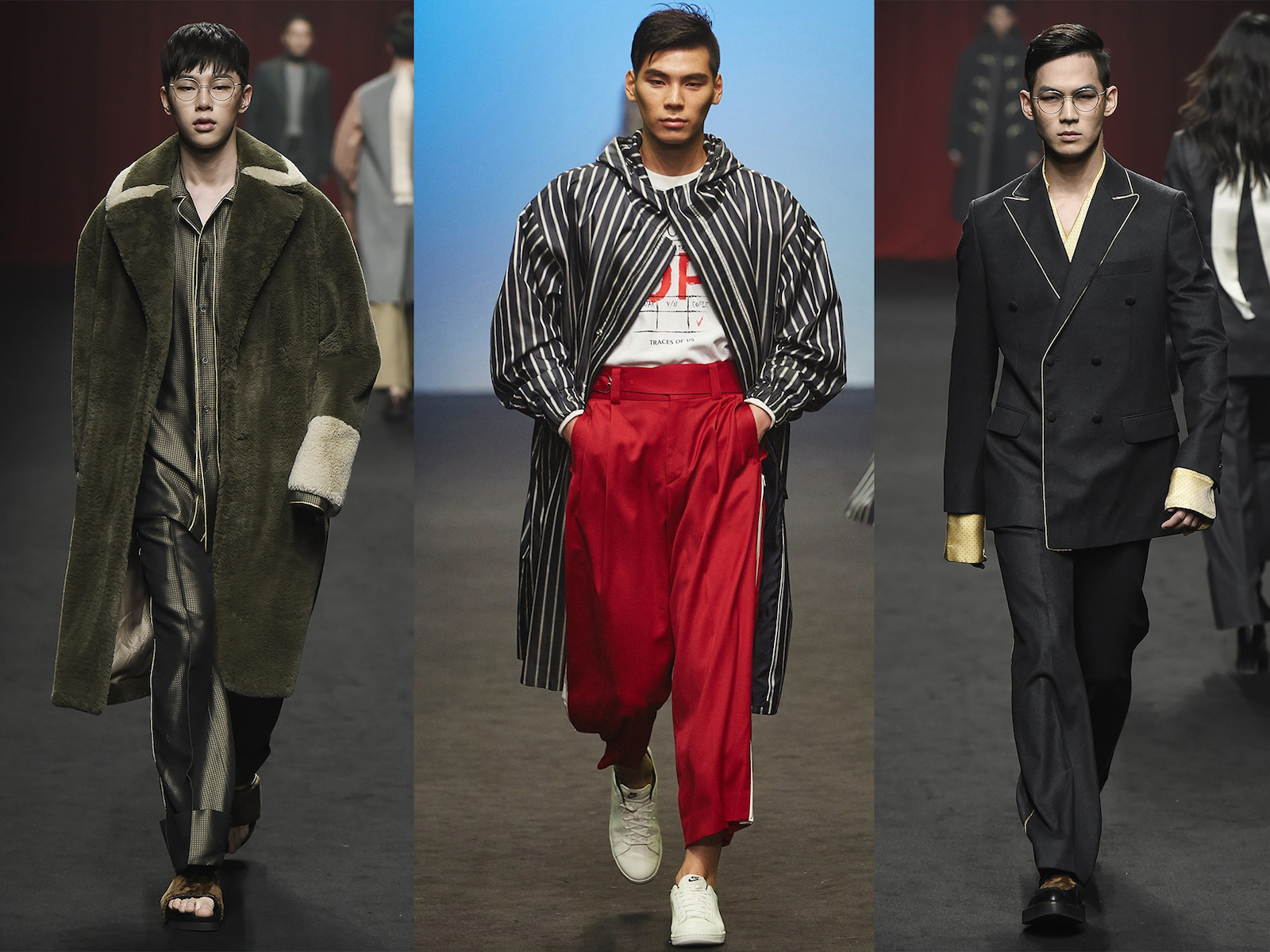 Designer: Jang Hyeong-Cheol
Ordinary People is trancelike, a collision of relaxed sophistication and impeccable tailoring. There's a certain nonchalant atmosphere, this laidback feeling evoked in everything from the textiles making up each garment to the blasé attitude of the models. If you're looking for a lazy hotel sleepwear vibe combines with the classic air of prestige that ensues after slipping into a custom suit, this is what you've been missing.
Kim Seo Ryong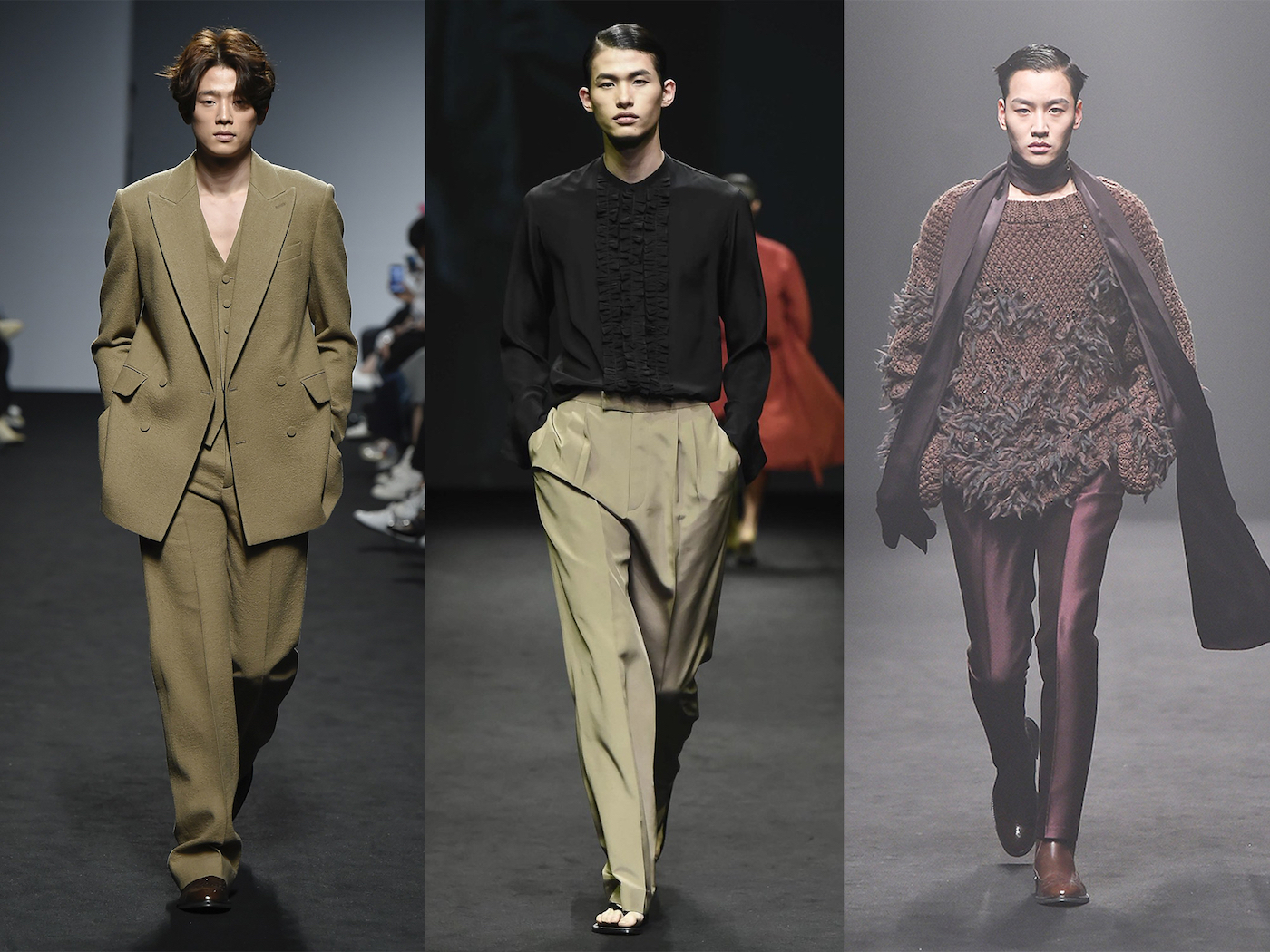 Designers: Kim Seo Ryong
Kim Seo Ryong's namesake label is a riff on classical menswear, channeling rock star realness and combining it with finely tailored suiting. It's tradition with a punch — a couturier suit jacket with a ruffled shirt underneath; slim fit trousers with an oversized watercolour flower splashed across one leg; pants flaring out just below the hem. Typically sticking to a neutral palette, Kim Seo Ryong offers clean menswear with just the right amount of ornate detailing to showcase a flair of fashion consciousness without going over the top.
GNAK by KANG.D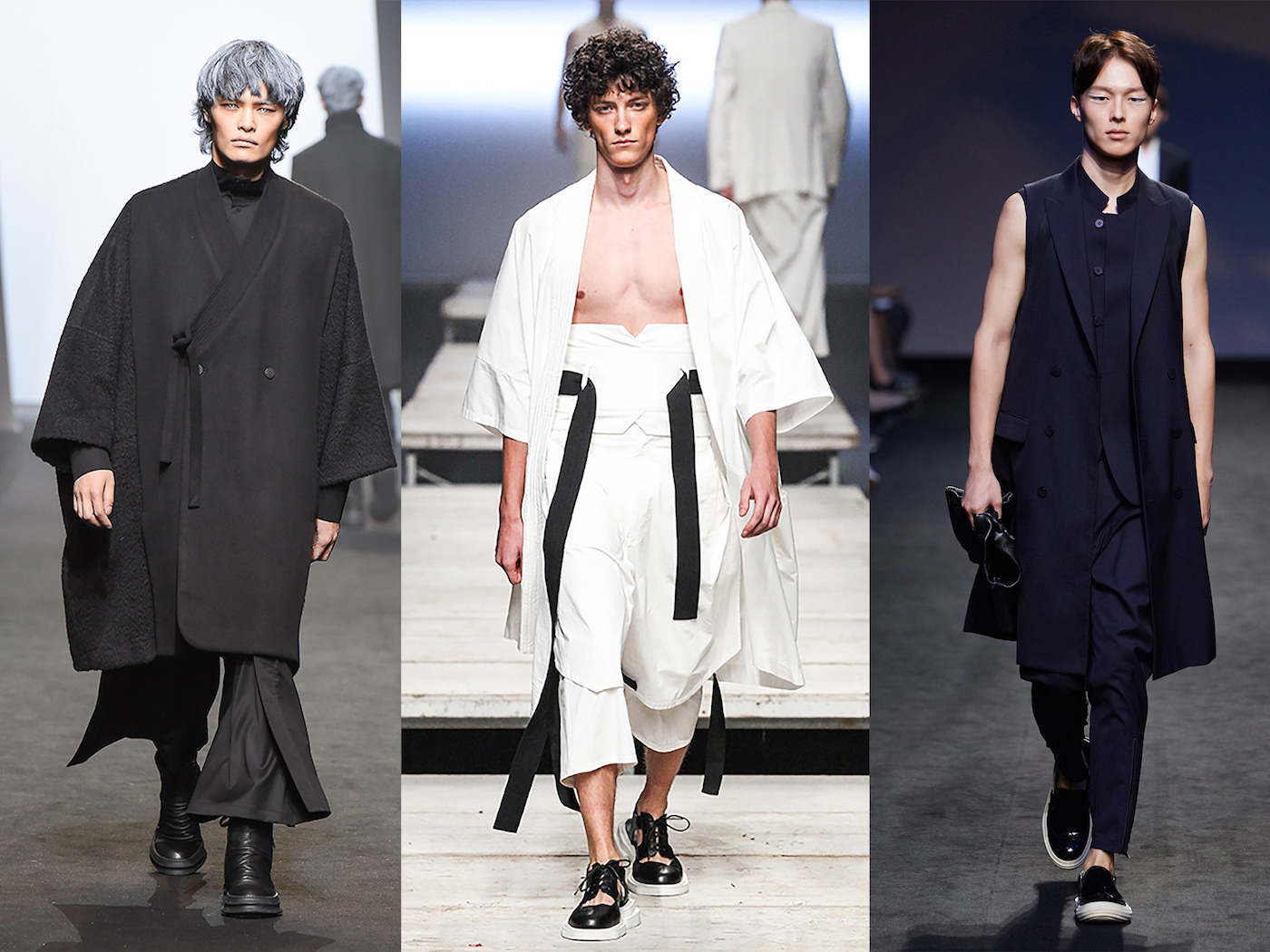 Designer: Dongjun Kang
Avant-garde minimalism and experimental layering are common traits attributed to D.GNAK. Named Vogue Italia's "Emerging Designer to Watch" some years back, Donjun Jang holds a degree from Parsons School of Design and a beloved concept of modernity and tradition.
JUUN.J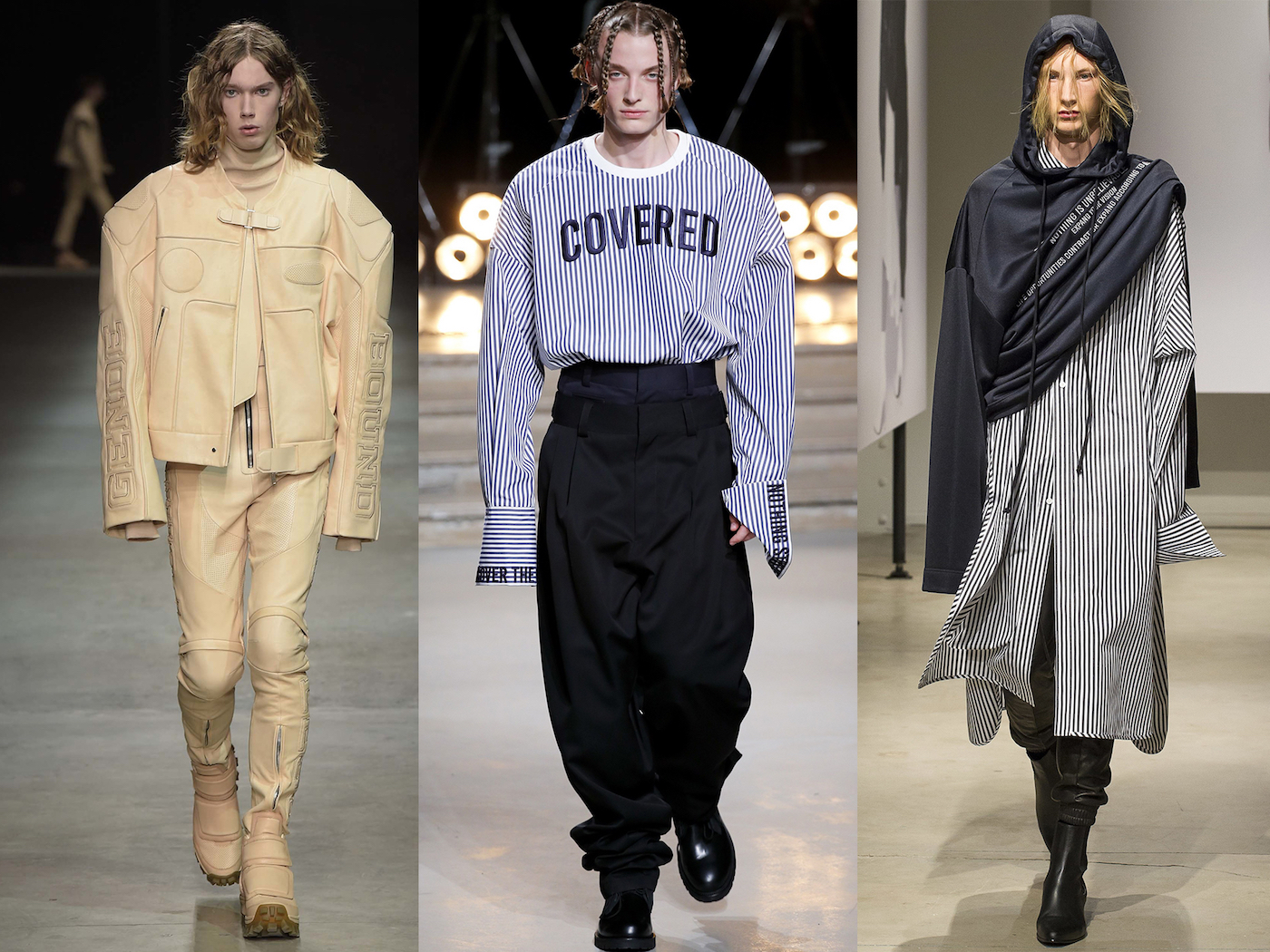 Designer: Wookjoon Jung
This rising menswear label skirts Paris Fashion Weeks with masterful classicism and deconstruction. The designer's namesake label is genderless as it is lacking boundaries, a bold experimentation of street culture and precise tailoring. Aptly named "street tailoring," this modern aesthetic has racked up the attention of a substantial audience of important people, with clients including Karl Lagerfeld, Rihanna, Pusha T and Wiz Khalifa.