Futuristic Sportswear.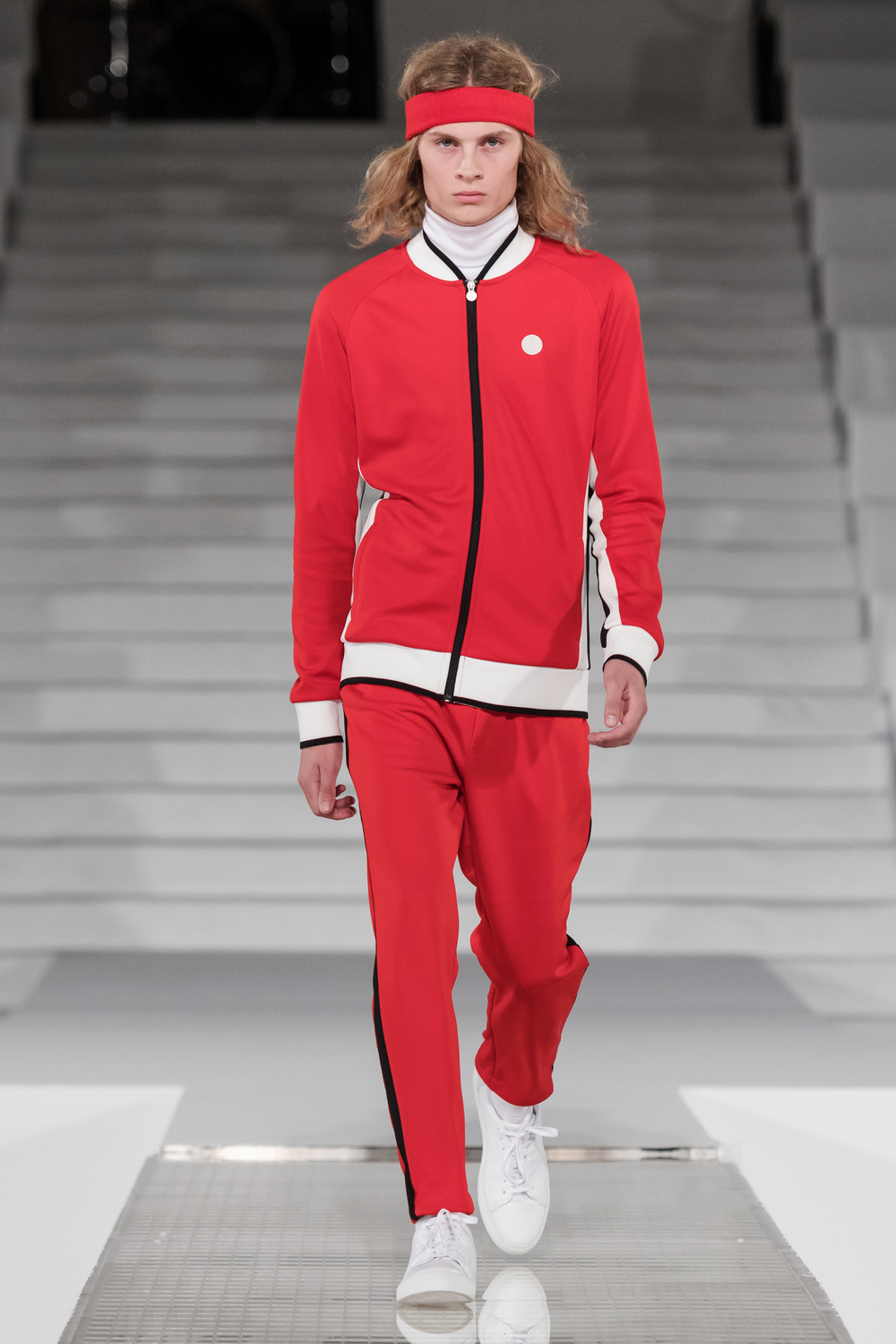 Björn Borg held their see-now-buy-now fashion show 'VERSUS Borg' at The Royal Tennis Hall in Stockholm. Two collections – Autumn/Winter 2017 and The Signature Collection – were showcased showing the brands iconic sports heritage and influence. Retrospective and futuristic styles clashed and contrasted reflecting the hybrid of old and new within the brand with the Signature Collection highlighting the tracksuits in bold colours, sweat bands and sneakers with the Autumn/Winter 2017 collection highlighting technical active wear.
Stylist Tom Guinness stated that "Björn Borg was a pioneer of personal endorsements making some of the most stylish and recognisable collaborations really early on, and with that said the references are of course Björn Borg's personal style in the 70's which was ground-breaking especially for a European sports star. But I also drew inspiration from the disco era and the graphic colour blocking of 1970's sportswear."
The see-now-buy-now style of fashion shows is slowly becoming more popular, allowing consumers to buy as soon as something hits the runway. In an era when we have everything instantly, the business model couldn't be better. Shop both the Signature and Autumn/Winter 2017 collections on Björn Borg's webstore now.