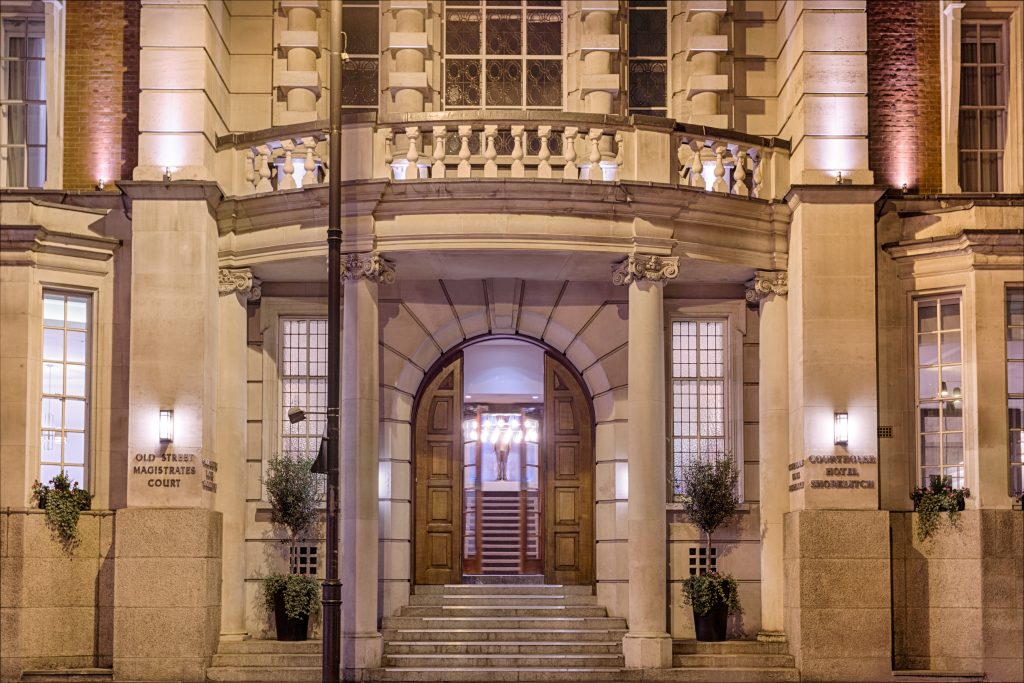 Location: Courthouse Hotel – Shoreditch, 335-337 Old St, London, United Kingdom.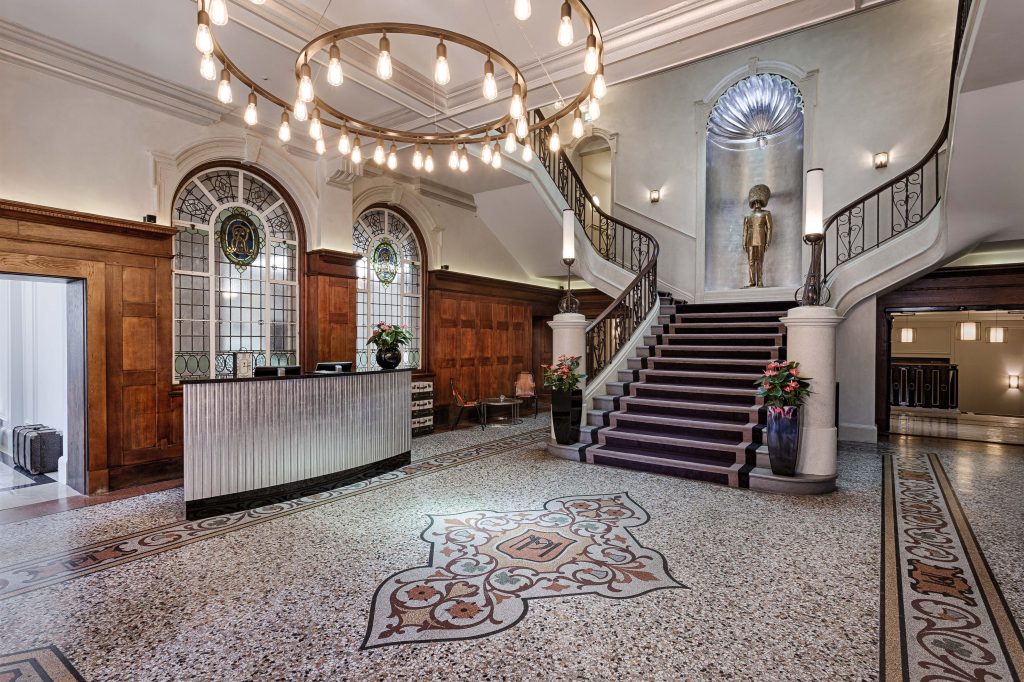 When I arrived at the Courthouse Hotel, I was welcomed into an environment filled with grandeur, opulence and depth! The interior is intricate; not to mention the textures, patterns and the great chandelier which stood out at the first instance.
Upon check-in, my luggage was taken up to my room which allowed me to be taken on a tour of the hotel free of hassle. Interesting Fact: This hotel was once a Magistrates Court, which most likely explains the many facilities this hotel has.. There's 3 bars (one of which is on a rooftop!), a bowling alley, a screening room, a luxurious spa, pool, and a fitness suite. You may need an itinerary.. or not haha.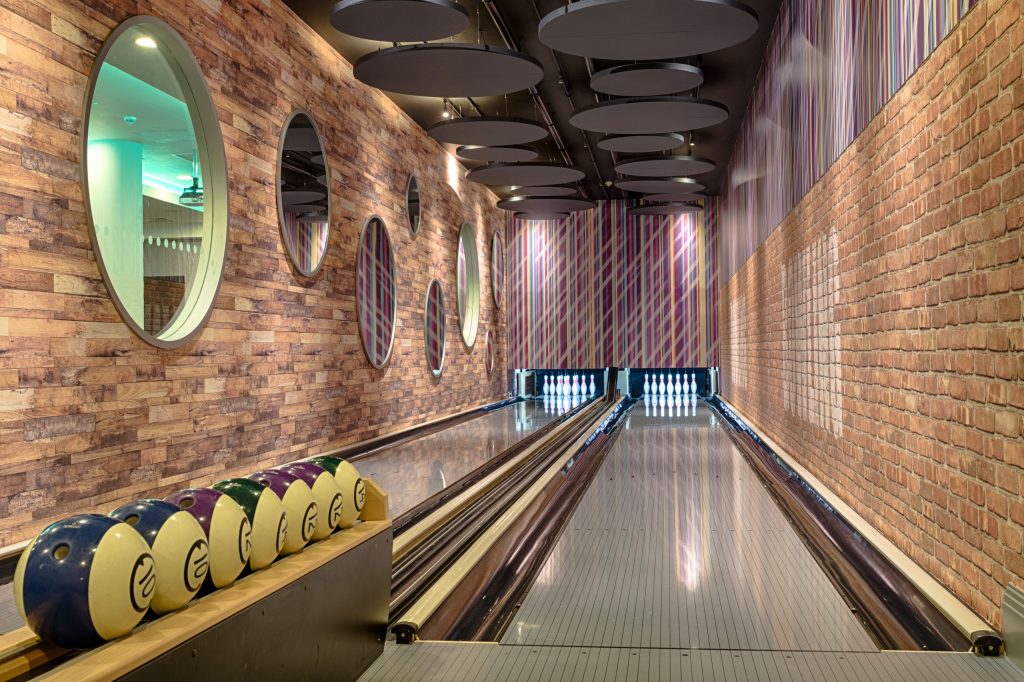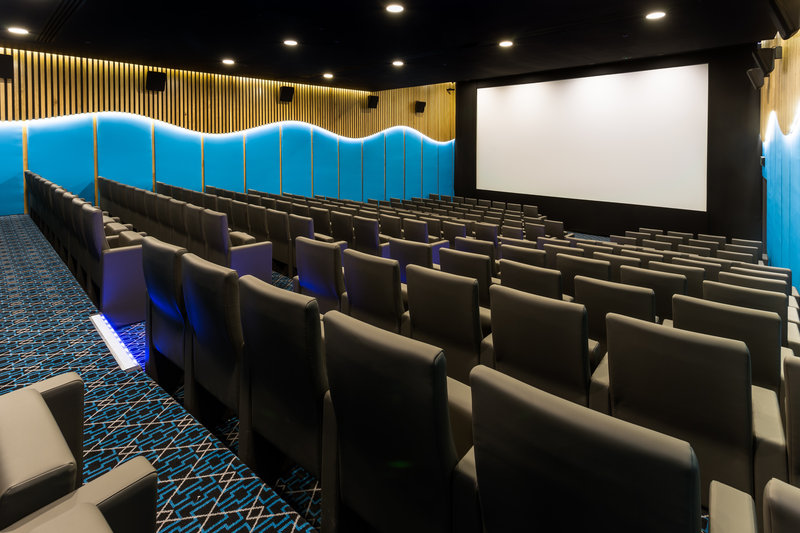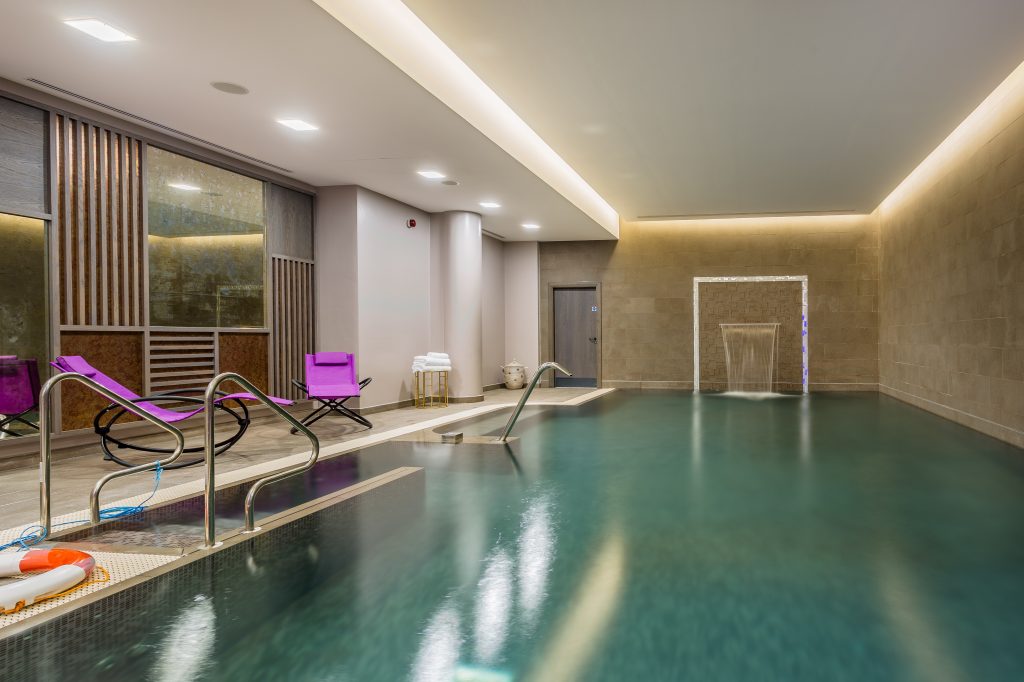 Now let's get to the room I stayed in, named the "Xscape King Bedroom". The bed, comfy. The view, exceptional. The room has a TV mounted on the wall. To my surprise the television had the facility of Sky, which is a nice filler of entertainment before catching a snooze. The room was very spacious, and allowed for one to hang up their clothes and if needs be, fold.
The bathroom's interior is modern and monochromatic.. Needless to say, a bloggers dream.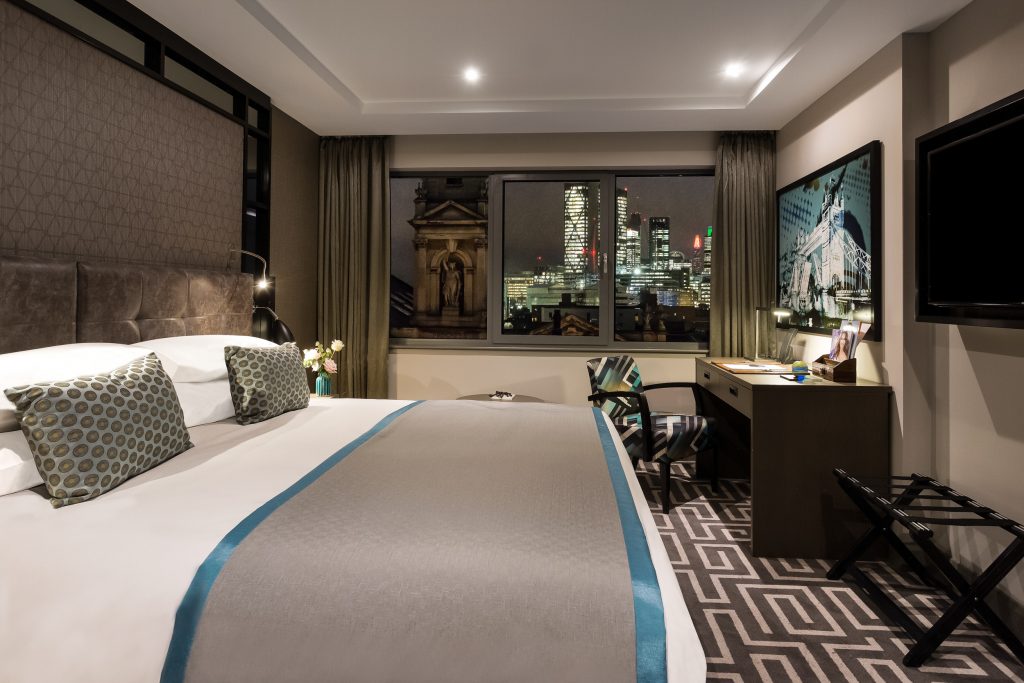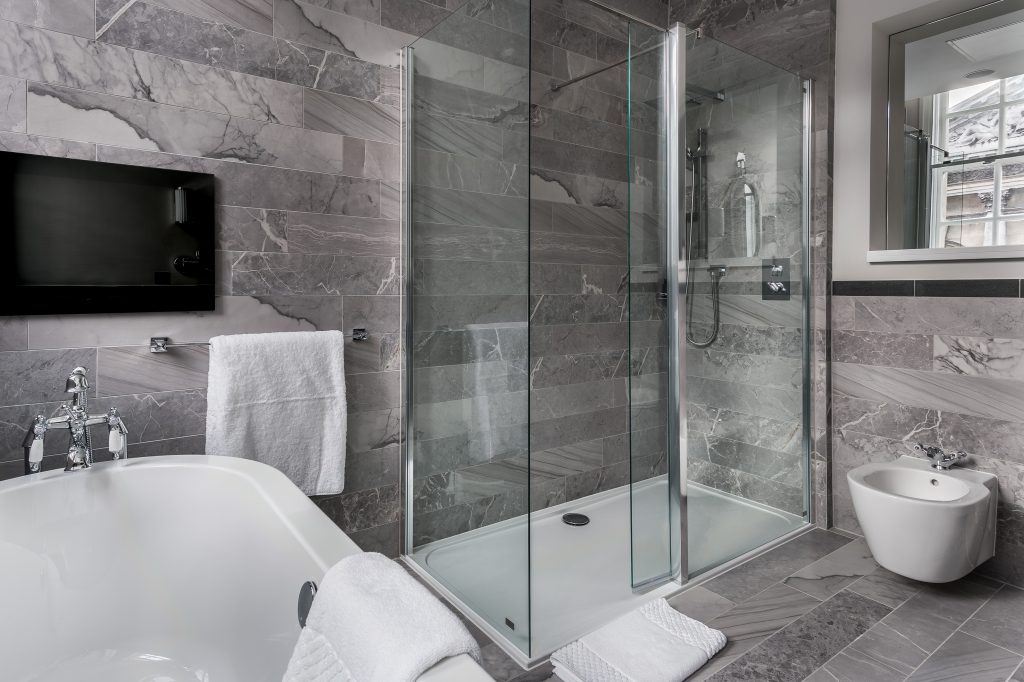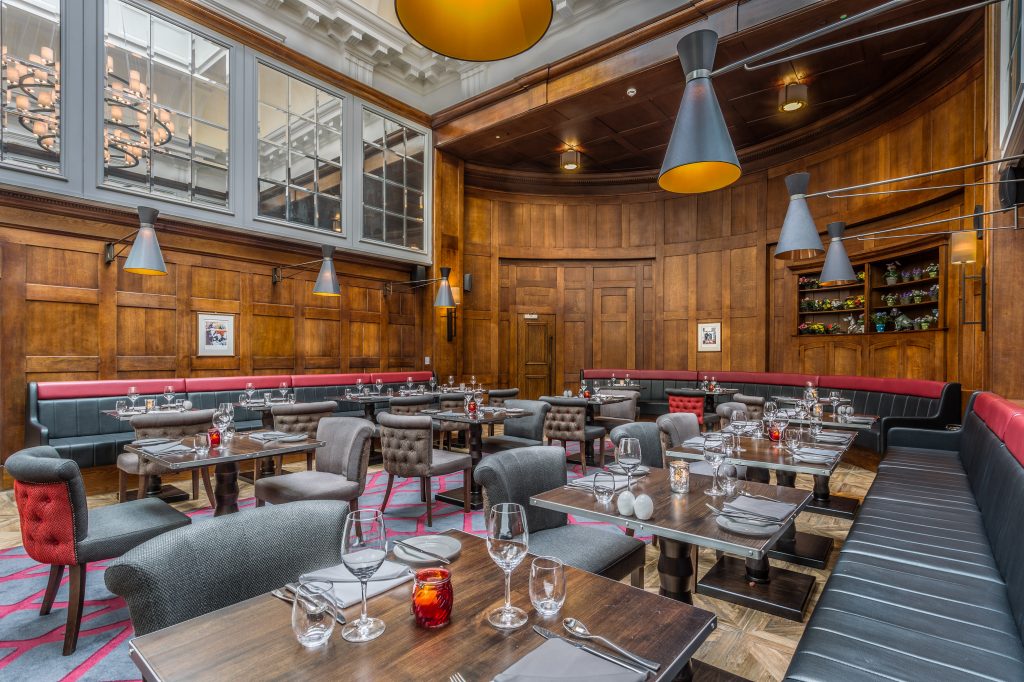 The beauty about this hotel, is that you're in the heart of Shoreditch and not too far removed from Central London. Despite that, you feel so far removed when you enter this hotel due to how tranquil the vibe is.
With breakfast included, I rolled out of bed and proceeded to head downstairs to enjoy a light and nutritious meal which set up for the day. If a hearty meal doesn't pleasure your soul, well then you may as well indulge in all the room's glory and maybe even book a massage.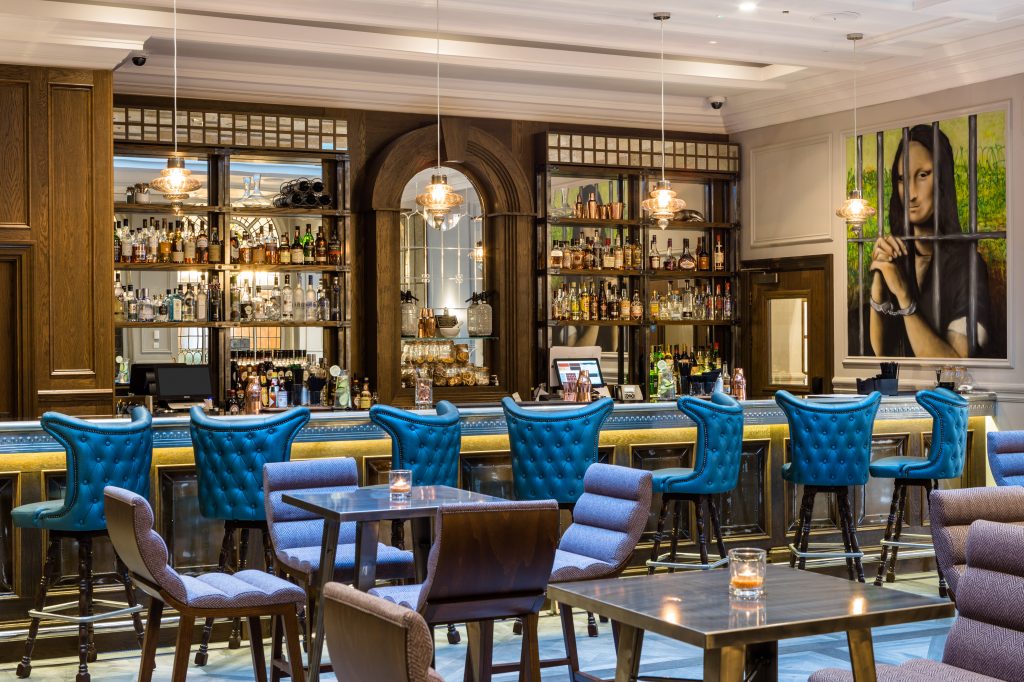 Please, let's take a minute to appreciate how at ease you will feel when travelling to this Haven of Serenity. With Old Street station being at one end, Liverpool Street at the other and Shoreditch High Street being in the middle, it is very convenient to get to and from, no matter which creves of London you have travelled to or from.
Whether you are planning a weekend excursion or even a day trip, The Courthouse Hotel in Shoreditch can definitely lend itself to both. For more information, please do click here.