UP TO 11: GOING ONE EXTRA WITH YOUR STYLE
There's a famous scene in the classic 1984 movie This Is Spinal Tap, in which their amiable but not-too-bright guitarist exclaims that the reason the band is louder and better than others, is because their amplifiers go all the way up to 11.
This got us thinking… every man's style choices should always go all the way up to 11. Let's take a look at a few scenarios where this is possible.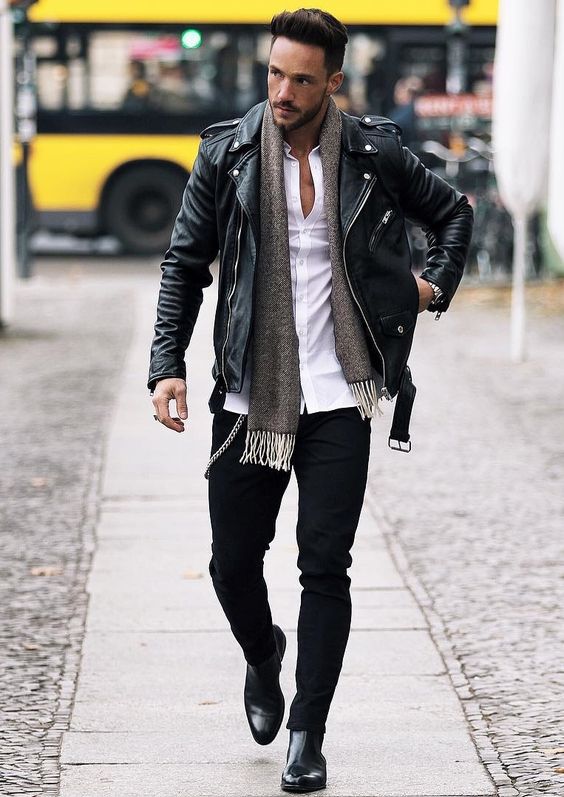 Scenario 1
You're at a job interview for a burgeoning company making big waves. Now, you've got to wow them as soon as you walk through the doors. A confident swagger and firm handshake is one thing, but there is more to impressing someone from the outset. A lot of startups do favour casual dress, but there's casual, and then there's downright lazy. So, while everyone else is wearing jeans and plaid shirts, this is your time to shine.
Going up to 11
A modern, trendy, and sophisticated suit. You can ditch the tie so as not to go overboard, but tailored suit trousers, a light blue or white shirt, and a well-fitted jacket will give you all the confidence in the world, plus, you'll look downright awesome. If you're unsure on where to shop for cool men's suits, then you can simply check out some online and find one in your size and preferred colour.
Scenario 2
You're on a date with a beauty you met at a bar last weekend. What's important to keep in mind is that with online dating being so prevalent, this girl might have been on several dates with other lads this week. This means that it's no time to be Joe Schmo, but instead, someone who is set apart from everyone else. Don't just be 'another date', be a date that she wants to gossip about to her friends.
Going up to 11
One word: brogues. This type of shoe has been around for a long time, but somehow, haven't found their way into every stylish man's wardrobe. Shame! The design is timeless, the leather is sublime, and they simply ooze sophistication and class. Many women have admitted that shoes are often the first thing they notice when checking out a guy, so if you can win at least half the battle with a pair of brogues, then you're well on your way to win her heart. This guide can tell you everything you need to know about wearing brogues. Oh, and Tom Hiddleston, Kit Harrington, and A$AP Rocky are all well-known brogue-wearers. That should be enough to convince you.
Scenario 3
You've been invited to the beach by a bunch of friends. You've packed your faded, old swimming trunks, a beach towel, and a pair of flip-flops. Ready to go? Not quite. The beach might be a great place to cool off, but it's an even better place to show off. Beach fashion has skyrocketed lately, and it's all because of brands turning out some truly awesome options.
Going up to 11
Striped sailor-esque patterns are a bit cliché nowadays, and anything with palm trees… well, you're definitely not breaking boundaries there. So, how do you take beach fashion up to 11? Pink shorts. Yeah, yeah, it's a girl's colour, but not anymore. Pink has become very trendy for men, and there's no better place for it than the beach. You'll garner attention from women, and get approving nods from men. What more could you want? These are what we're talking about. After you've had a dip but still want to chill at the beach, we recommend some beige above-the-knee shorts combined with blue polka dot shirt. A pair of Ray-Bans wouldn't hurt either.