The past few years have seen the men's grooming industry experience exponential growth. While new grooming brands are popping up everywhere and there are traditional or 'boutique' barbers on every corner; many men are still left wondering where to go when looking for a decent colour by a stylist that knows their way around a guy's noggin.
While there's always the option of popping into a ladies salon, most of these won't have a dedicated men's hair stylist who can give you a quality trim afterwards. Having been asked this question regularly, we've put together a complete list of the best men's hair salons in the capital for a slick new colouration.
#1 Taylor Taylor London, Several Locations
With three locations around London, PAUSE opted to visit the flagship Commercial St. location; Inspired by the faded grandeur of 18th century France, the multi-levelled salon features a full-fledged bar, sedative washrooms and several grand cutting rooms – all of which, somehow overshadowed by the team's accommodating nature and interminable capabilities.
Taylor Taylor London's approach to hair colouration is about as personalised as it gets, tended to by the talented Ben, everything from complexion to our desired maintenance was taken into consideration before settling on a final colour. Followed by a nourishing hair treatment and skillfully executed cut, you can truly relax and rest assured that you'll leave looking better than you arrived.
#2 Pimps & Pinups, Spitalfields
Having tended to the hair of London's east end gents for over a decade, Pimps & Pinups safely sit in the upper echelons of creative men's haircut capabilities. With a team of confident stylists who are incredibly clued up on both ladies and gents hair trends, as well as being remarkably proficient at executing them to perfection – you can rest easy in the hands of their team of hairstyling heroes.
If that ain't enough for you, they've also got a diverse range of their own brand hair maintenance products so you can preserve your new do' without the effort of seeking a suitable colour match. While we're sure the whole team are just as capable, Lorenzo did an amazing job nailing the brief.
#3 HOB Salons, Several Locations
With salons dotted around the city, HOB does a great job of maintaining a consistently high standard in all of their locations. Just as capable of buzzing through a tidy gent's undercut as they are applying a full head of ladies extensions, they rightfully emphasise the unisex nature of their salons.
While there very own HOB Academy in Camden attests to the high standards they carry throughout the company, we've become particular fans of their Baker St. location. If you're lucky enough, try to nab an appointment with the incredibly talented Sean Nolan. With a celeb client roster, alongside a predilection for outrageous men's colours – he'll leave you looking no less than amazing.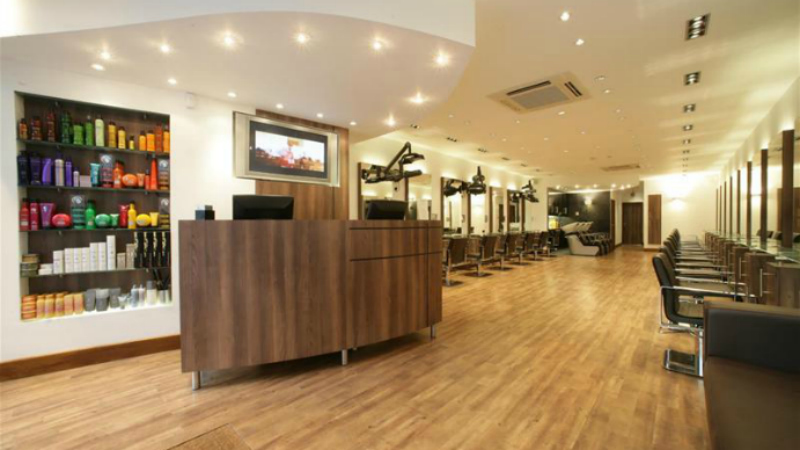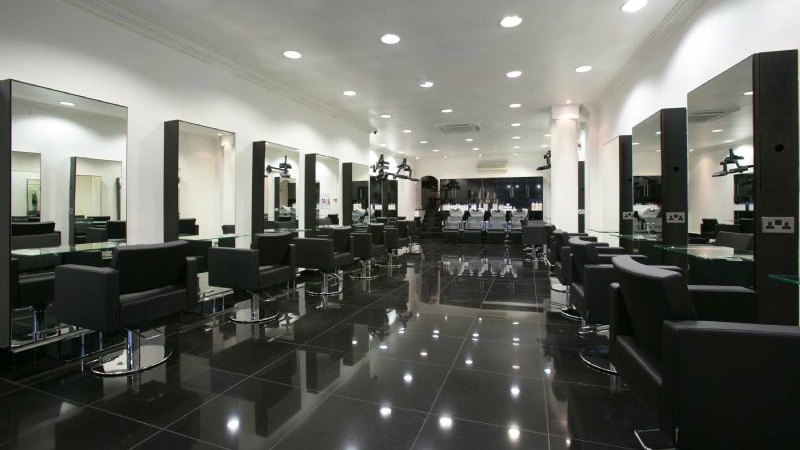 Set in the ever-trendy Soho in central London, The Lounge aims to make all visitors comfortable with a relaxed and unpretentious atmosphere, which can be difficult to find in the west end.
Integrating perfectly with the creative Soho atmosphere, the Lounge specialises in unique, inventive and forward-thinking styles, making it a perfect stop for the guy looking for something a little special. A quick scan of their Instagram page will give you an idea of the kind of styles they specialise in – not one for the shrinking violet should we say?
#5 Aveda Lifestyle Salon & Spa, Covent Garden
The Aveda Lifestyle Salon & Spa in Covent Garden is the perfect location to head for an afternoon of relaxation, revitalization and a creative new do' while you're at it. With a team of expert stylists specialising in everything from a simple gent's cut to cool to a cool new colouring, you'll not be left longing.
For the organic living, chai latte sipping, eco-warriors among us, all their colouring products are derived from 96% natural ingredients, also ideal for those who have particularly sensitive skin. While you're in there, treat your self from a menu that ranges from eyebrow threading to the ever-so-millennial sounding detoxifying scalp cleanse.