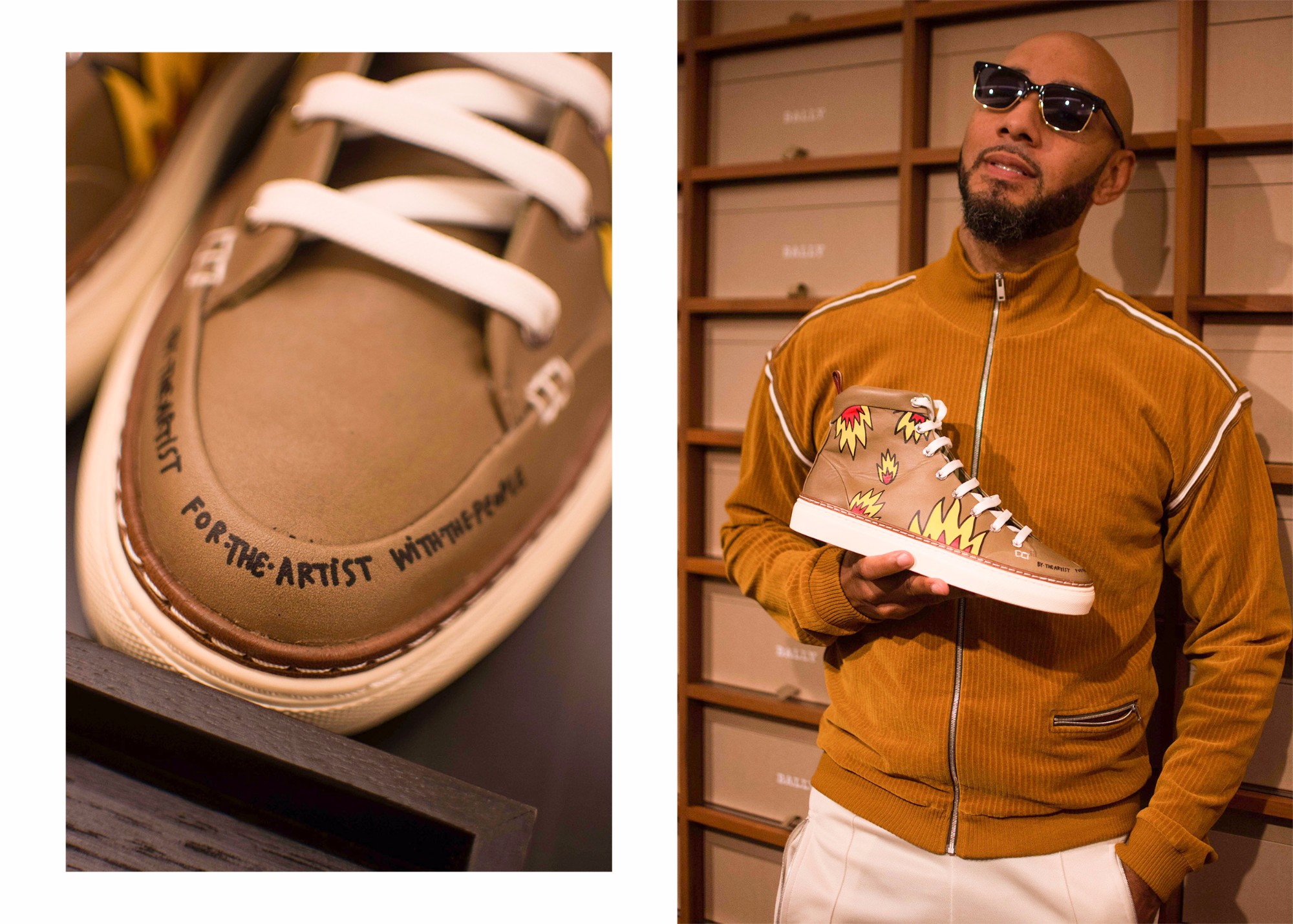 Swizz Beatz brings The Bronx to Bond Street, London
Last night saw the celebration for the launch of Swizz Beatz x Bally take place at the Bally store on New Bond Street. The two came together with artist Ricardo Cavolo who Swizz met through his 'No Commission' art project. We at PAUSE sat down with Swizz to discuss his collaboration with Bally, inspiration and what it takes to run a successful business idea.
Swizz Beatz x Bally, how did you guys come together?
I was walking through an airport, actually in Heathrow! And I saw a silhouette of this one sneaker and I went in there and bought like three pairs. I ain't seen nobody wearing these! And I got them for my personal taste and then I posted them on Instagram and everyone thought it was my shoe! Everyone was like "oh what's that? It's your new shoe!" Because no one was really was up on Bally like that, and I was like "nah" this is from Bally! I was just like you know what, maybe I should reach out to them because the people were feeling some type of synergy, so let's make something real happen, and it happened very quick!
So you've basically curated the collection. What inspired it?
So the basic theme is the spirit animal, you know? So each one of us has a spirit animal and on the moon, it's born, and at the end of the day as long as it's positivity you know I'm cool with it, you know? And the artist can express how they want to express there are no boundaries and I was like ok, so you want to do spirit animals? That's cool.
Why did you decide to collaborate with Spanish artist Ricardo Cavalo?
Because he was a No Commission's artists and I felt that. Meaning that he was at my fair, so he was discovered from No Commissions, and now he has gone from No Commissions to where he is now. So people are seeing the graduation of artists and how important it is to power the artist.
I did No Commissions out here in London where we give back 100% to the artist, so my goal through everything creative is to make sure it has a give back factor, so this artist right here was a No Commissions artist and he [Ricardo Cavolo] designed Kaytranada's album cover, and now he is in Bally stores all over the world, leaning on the platform and being able to do his thing so he has a fashion line that's dropping today which is cool.
Collection graphics are insane; tell me about some of the imagery? Especially the image with 6/8 eyes.
I liked his work because it had no colour boundaries, even though he is from Spain it feels everything, it feels Indian it feels African it feels black and it feels white.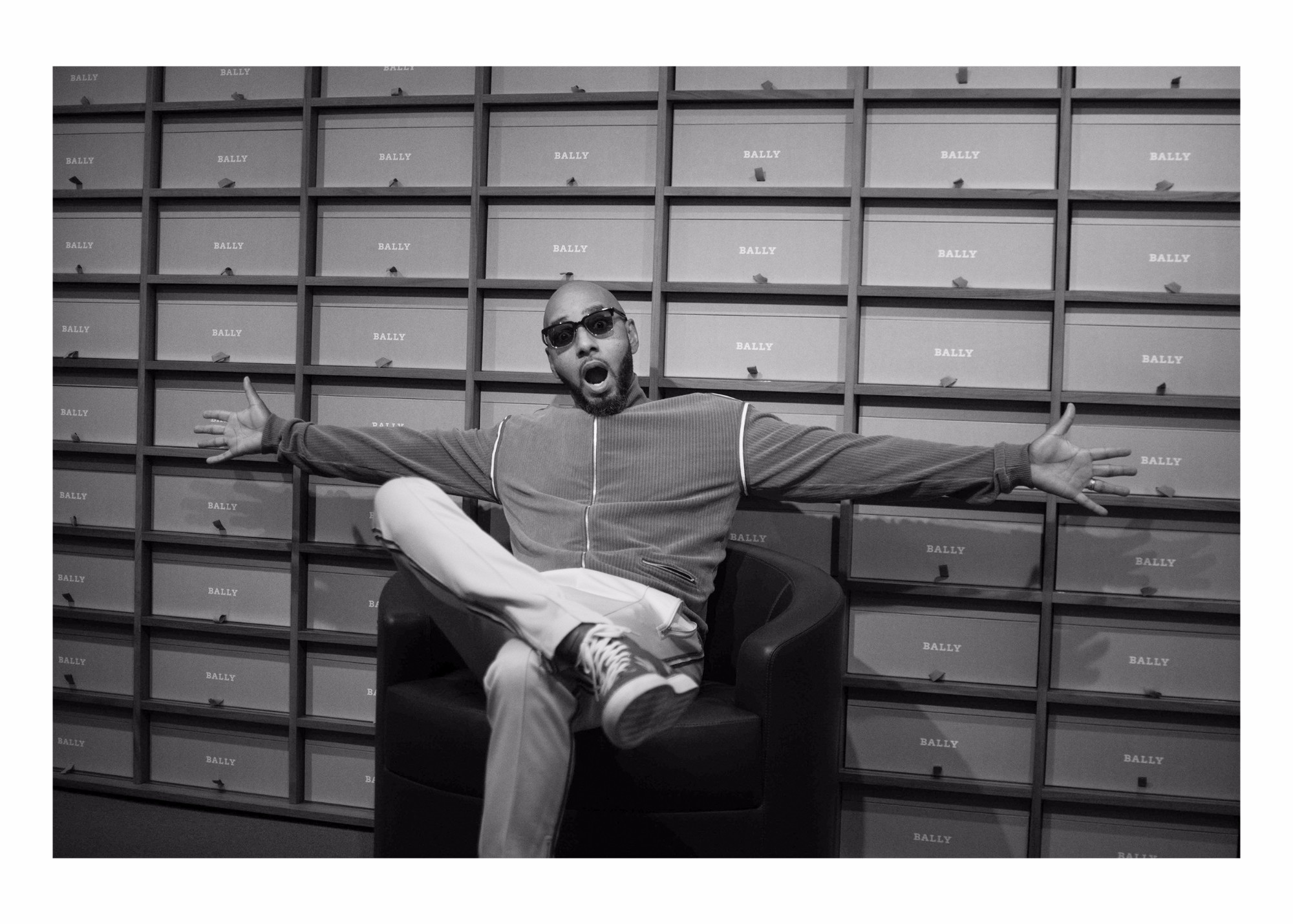 I love the whole footwear collection, but do you have one that's your favourite?
All of them man! [Although] I will take these right here [referring to the shoe Swizz was currently wearing], the Hercules maybe.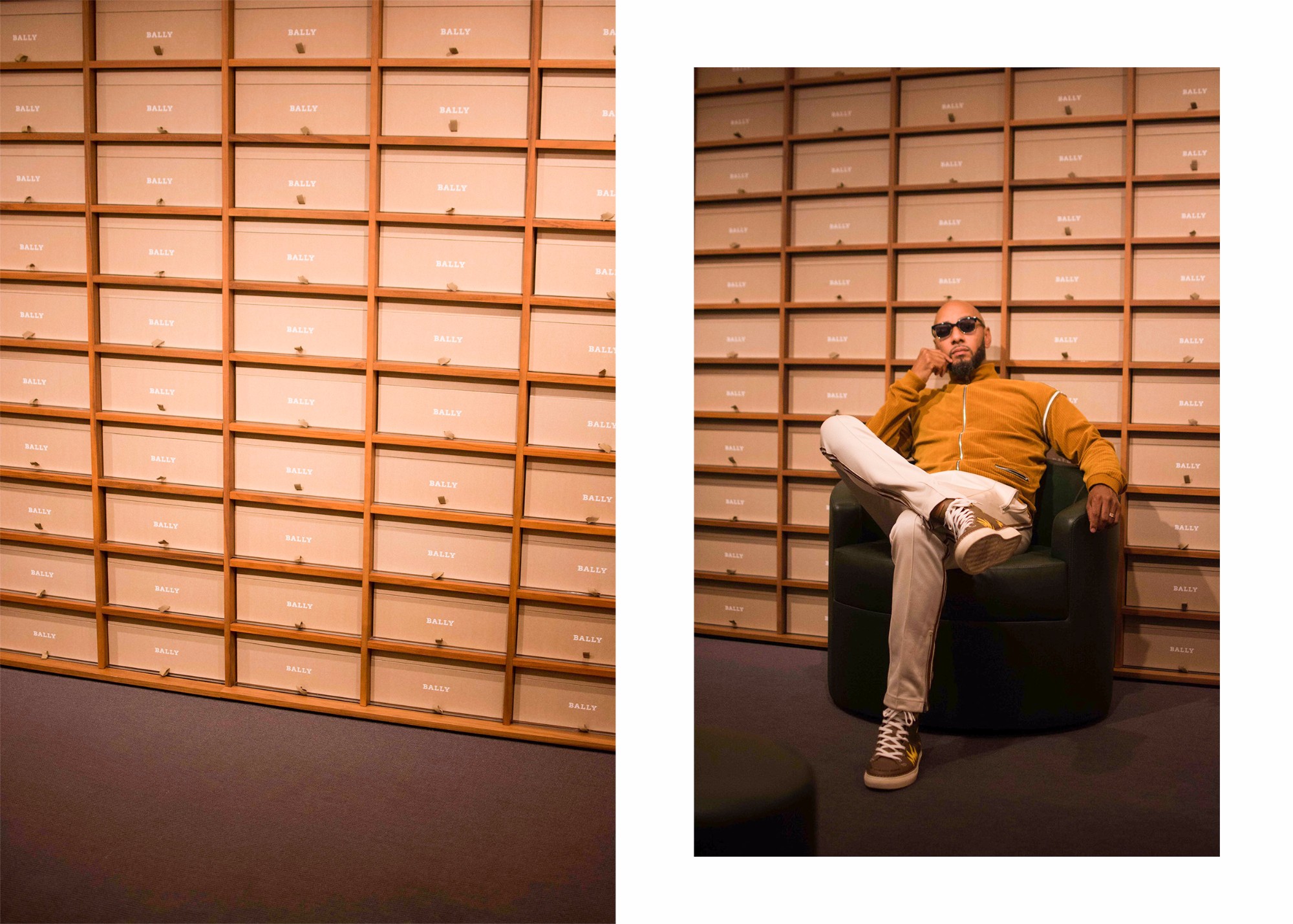 Why London?
You know London is like my second home, you know? I just wanted to activate here, I did No Commissions here and it was very successful and I wanted people who went to No Commissions to know that you can still participate in the art from No Commissions through fashion as well. And if you didn't do it in London it didn't happen!
Describe the collection in one word.
Epic.
How did you come up with your name Swizz Beatz?
That came from the hood, I came from South-Bronx. [It] came from wearing K-Swiss sneakers back then, and I couldn't get rid of the name so I changed the 'S's to the 'Z's. It started simple but I couldn't change the name!
Tell us about your music career, how did you build your name up in your neighborhood?
I started in the Bronx and then my family started a label called Ruff Ryders and we have been going ever since, but it's really dedication and hard work, and never being satisfied, like I don't hang plaques on the wall, and I don't even have my Grammys in my house, Cause I still feel like I have work to do! If I felt like I made it then, we wouldn't be sitting here right now.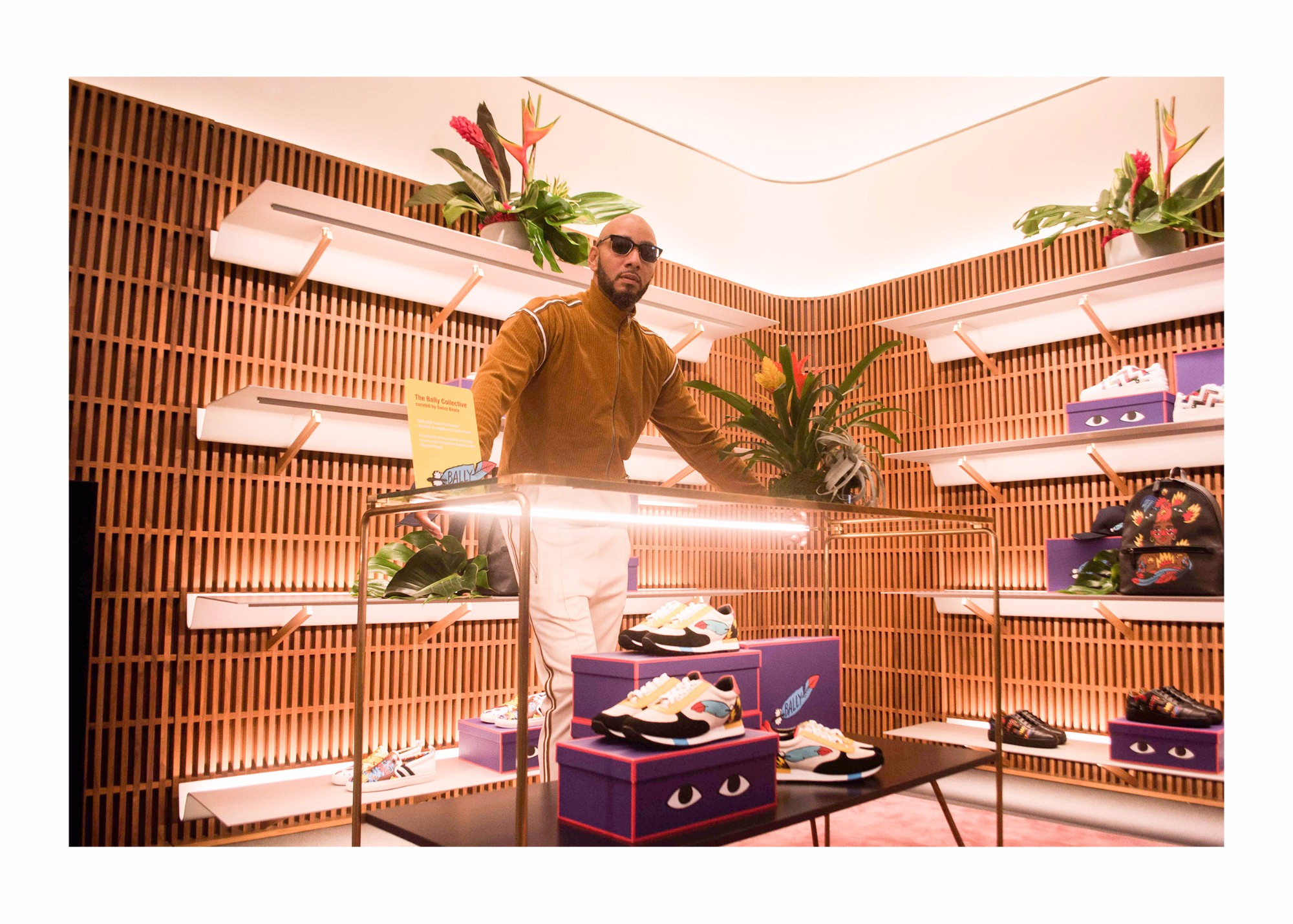 You been doing business since you was 16! What is the key to running a successful business?
It's being educated, you know? I graduated from Harvard in November and this November I'm going to graduate, I took three years out to finish up my studies, so that's why you can see things like what we are doing now. It's all about educating yourself. As creators, you feel like you don't need it because we are creative but in fashion/art business you can't ignore the word business! That's why so many artists die broke, it's because they ignore the business side. The key to longevity is education, period.
Will we see more from you and Bally?
I'm looking to be the number one brand, the name is Bally x Swizz, and Bally is from Switzerland! It already made sense! It was written a long time ago, so we didn't have to change nothing but two 'Z's! So the sky isn't the limit, it's just a view. We had the biggest first week, this week, than probably ever in Bally history, so it shows you how powerful the culture is when we put our powers together, and creativity together. How we can be on Bond Street, coming from the Bronx, or Peckham or wherever you are from, there are no limits, keep going, I want to be the example of that, and remain a student at the same time.