Shayne Oliver.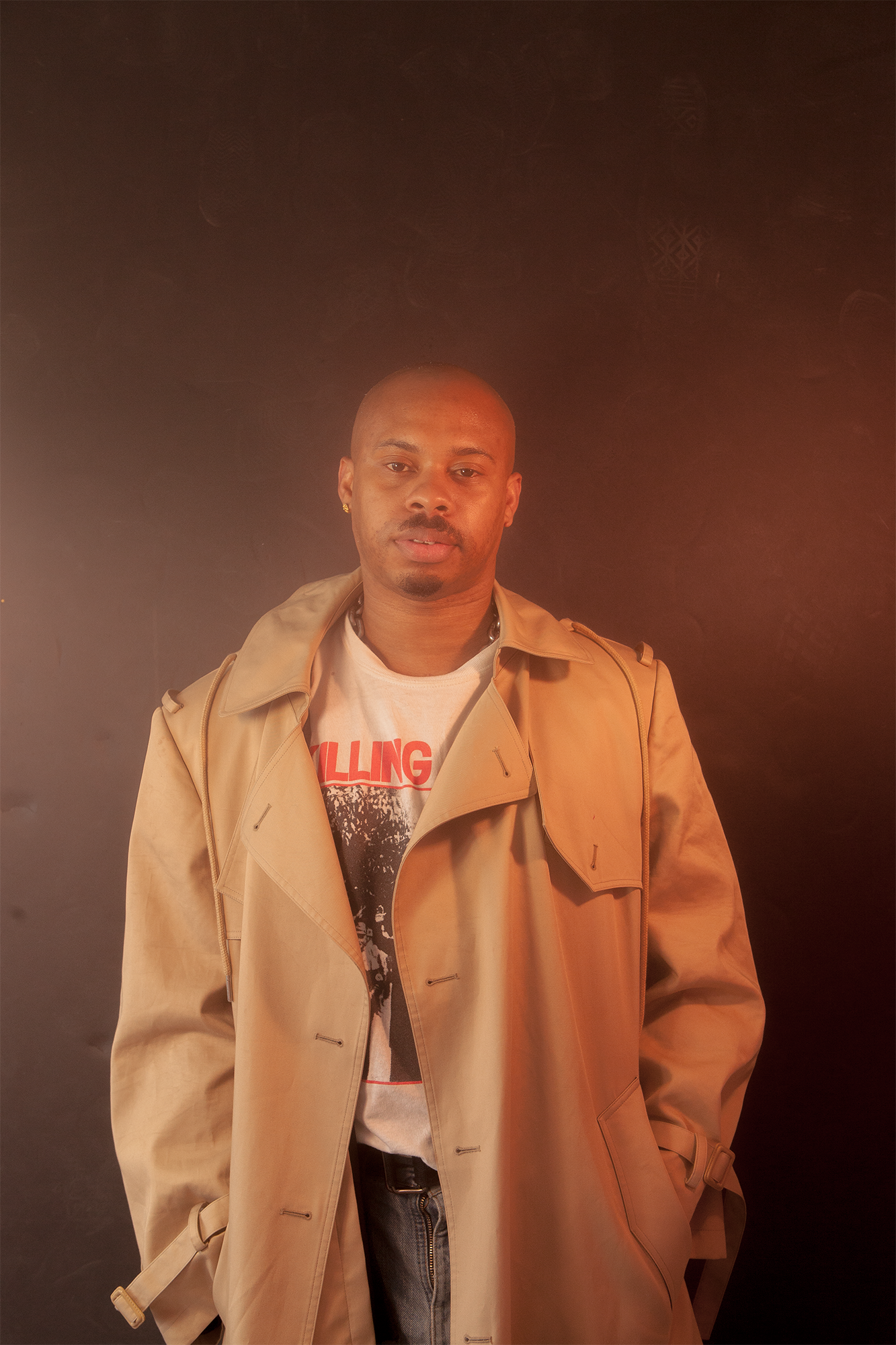 Hans-Ulrich Obrist, the culture writer and artistic director of Serpentine Galleries sat down with Shayne Oliver in a recent interview questioning Shayne on his recent collaboration with Helmut Lang which was one of the highlights of the New York Fashion Week. Furthermore, the two discuss the impact and influence the community have on Hood By Air, Shayne's non-traditional design background and much, much more.
Below are snippets we found impactful within the conversations between the two.
Hans-Ulrich Obrist:
You didn't come from a traditional design background—you don't sketch, you don't drape. So how do you work? Is it more like collaging?
Shayne Oliver:
Essentially, I like to take all my favorite clothes and cut them up! Like, I don't have my own wardrobe, because when I buy something for myself, I end up destroying it and making something new out of it. That's something that I've habitually done over the entire course of HBA, and I guess you could say that I continue to do it now, with the latest Helmut Lang collaboration. What I try to do is start from pre-existing clothes, take the emotion or the emotive energy that I'm getting out of it, blend it with my own inspirations, and create something new.
Hans-Ulrich Obrist:
There is also the question of the evolution of your factory. I think it's interesting how often, when an enterprise becomes successful, it brings people in as well as out, moving on to their next personal adventure. I mean, Alejandro Ghersi was your intern; I suppose there are a lot of exciting interns there now. How does it work?
Shayne Oliver:
Hood by Air is a community-based idea, and Shayne Oliver is just the founder of that. Right now, it's moving more into a place where, as opposed to having interns, I want to be more of a mentor. And I don't know if that means we're even going to have a physical space, you know? I feel like it's a waste of time. I think that people get comfortable in a space, and they almost become victims of the space, when really, the people are the fortress, the people are the institution. And I think it's great, because now we get to pick and choose—the kids and talents come to us and we're able to nurture them. First I need to find a home, though, because I've been traveling so much and I haven't been able to get a place! Once I do that, I can sort of balance the personal part of myself and the mentor part.
Hans-Ulrich Obrist:
Can you tell me more about this collaboration, Helmut Lang seen by Shayne Oliver? I remember when I spoke to him, it must have been the mid-'90s, he told me about the energy he got from history and the past. In this case, Helmut Lang is the past and you're building upon that. But you've got also your own past and energy, so I was wondering how these connect and how you're approaching this project.
Shayne Oliver:
It was very weird, because I had been screaming that I wanted to work with Helmut Lang for so long, and everyone was turning a deaf ear on me. Then all of sudden, when I left it alone and gave up on it, I got a call from Isabella [Burley] who had just been appointed new Editor-in-Residence here.
To be honest, it was very hard at first, because obviously there is such a vast body of work that needs to be taken into consideration. I started by taking out my favorite pieces and seeing if they were even available physically in the archive, which a lot of them weren't. So I began to incorporate designs from HBA that never made it into the commercial world. And by merging these things that may have been, these neglected or underappreciated things, I started to create the collection.
Read the full interview below!