A different scarf for every day of the week...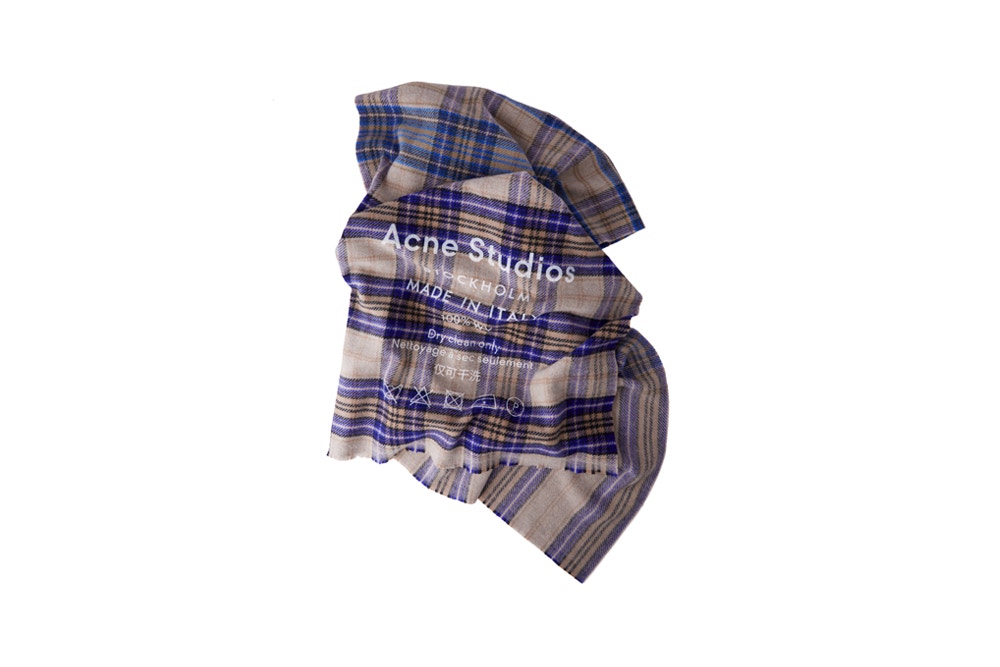 As it 'tis the season to get chilly – Acne Studios have come to the rescue, with a release of brand new collection for scarves, alongside their Fall/Winter collection just in time for the cold seasons ahead. The capsule is bursting with items in various colours, designs and prints – giving this classic necessity a whole new burst of life.
With a variety of subtle branding and simple designs, to bold prints and stand out spell-out acne studios embroidery, it can be rest assured that this huge collection will have a little something for everyone.
The full collection is available to purchase right now over at Acne Studios' online store which you can visit by clicking the following button – alongside weather appropriate beanie hats and other Fall/Winter favourites.
Click Here