The Bodega x Vans Vault "Sub Rosa" Old-Skools.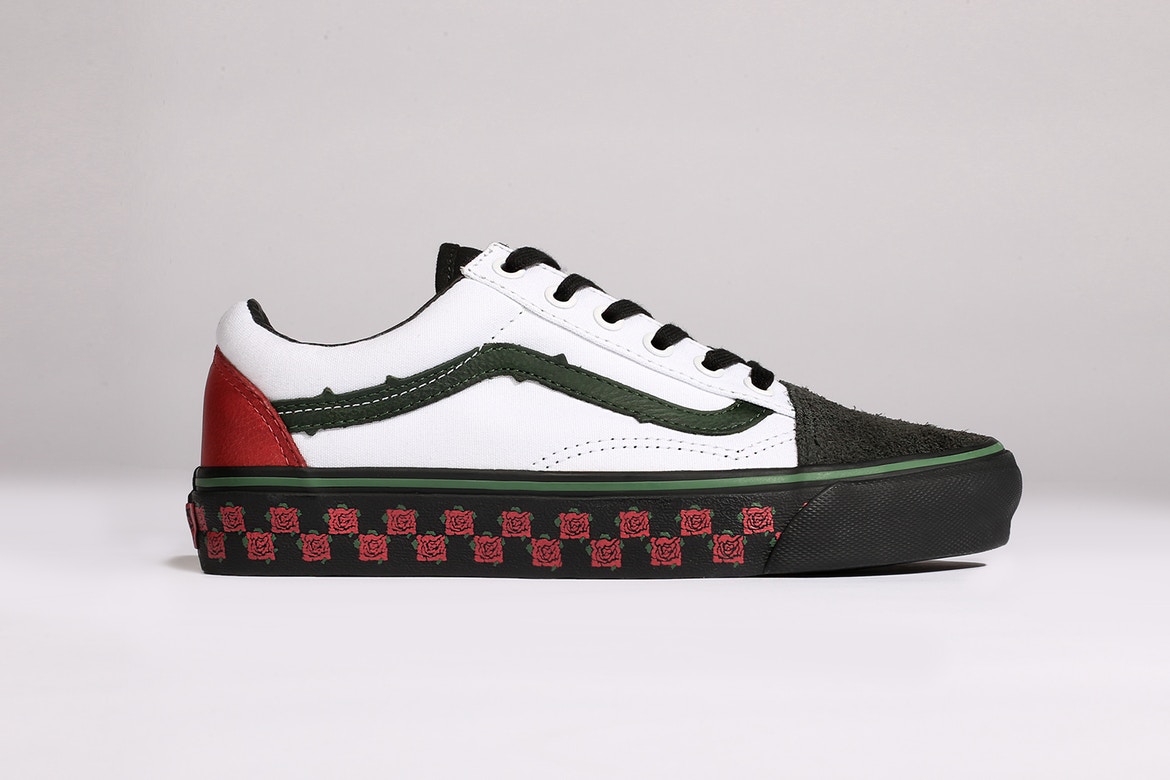 Bodega and Vans Vault have given a closer look at their "Sub Rosa" collection and the pieces are worth giving some attention to. The pack features a pair of Old Skool and Mid Skool silhouettes in red, black and white. Furthermore, there are graphics of roses worked into the models as well as the Old-Skool stripe sporting thorns along its side.
The Mid Skool in black and Old Skool in white are set to be released on the 4th of November on Bodega's website and within their retail-store with each pair arriving within a limited edition box and beside a calendar and rose. As for the Mid Skool in white and the Old Skool in black, they are limited to just 100 pairs globally and will be a ComplexCon exclusive. I know what you are thinking though, this will have to set you back a fair few pennies due to the rarity, but to be honest the item's prices are reasonable, with the Old Skools coming in at approximately $90 USD while the Mids are set at a slightly heftier $100 USD.