Drawing from their military roots, parka and bomber jackets are two outerwear items that – although different in style – have been altered over the years to balance fashion and functionality into one item.
Both parka jackets and bomber jackets are extremely versatile and most popular throughout the late autumn and winter period.
Parka Jacket

Parka jackets are the more bulkier of the two; they offer great insulation and feature a longer than average cut. Like bomber jackets, parkas were invented out of practicality – to protect soldiers from harsh weather conditions. The designs were adapted from Intuits and Eskimos coats, and put into service in the 1950's.
Traditional military parkas of that time were usually an army olive-green colour; they featured a fur-lined hood and a fishtail design on the bottom back portion of coat. Traditional parkas are still highly popular, however many new styles and features have been added over the years.
Modern parka jackets come in all shapes and sizes. They are usually equipped with a synthetic or thermal insulation lining, meaning that are perfect for cold climates and resistant to wind and snow. Depending on the style, hoods are either sewn-in or detachable – offering maximum face and head coverage.
Bomber Jacket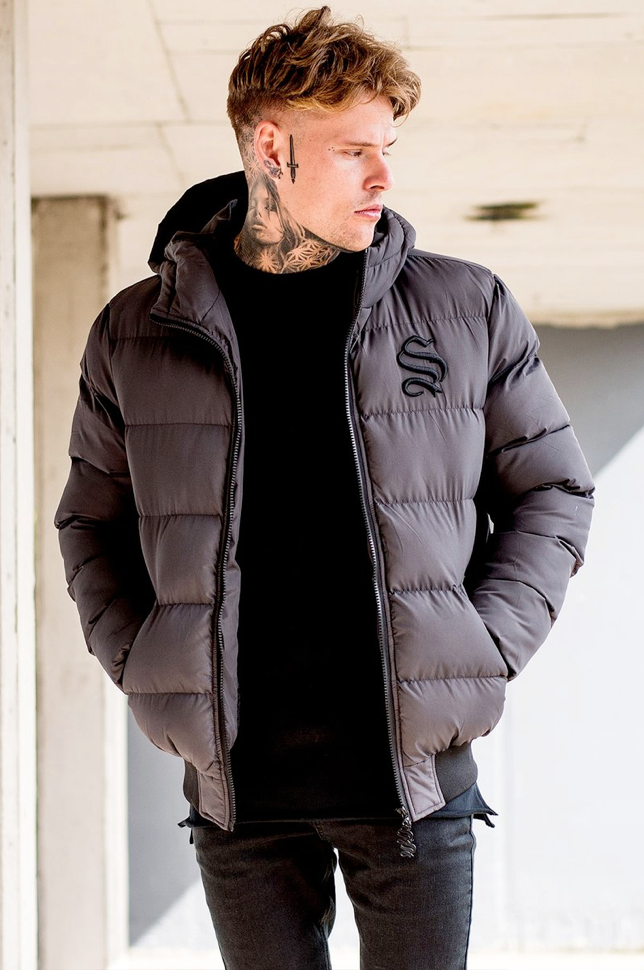 Bomber Jackets originated in WW1; for fighter pilots who required a practical, rugged garment. The style became popular in the fashion industry and remains a stylish winter jacket choice for men.
The classic bomber style consists of a short-cut jacket made from leather or faux leather, and elastic bands at the waists and cuffs. The jacket has a zippered front, with two zipped pockets on the front lower portion of jacket. Whilst it is not as warm as a parka, most bomber jackets are made to withstand modest cold temperatures expected throughout winter.
This style of jacket is perfect for men with narrow shoulders, as the clinched waistband broadens the upper torso area. Additionally, plush padded bomber jackets will bulk up any man with a small body frame.
Bomber jackets look great paired with boots and skinny blue jeans – you could even wear aviator glasses to complete the classic look, although this is not essential!
What to Buy This Winter?
The definitive answer revolves around a combination of personal preference and expected winter temperatures. Bomber jackets suit a warmer winter season, whilst a parka suits a colder winter season.
Both designs are very popular and offer protection against colder temperatures, but only the parka can realistically withstand harsh weather conditions.
The bomber jacket is more of a lightweight option, and is also highly recommended for men with smaller body frames.