Jimmy Choo, Ferg's Way.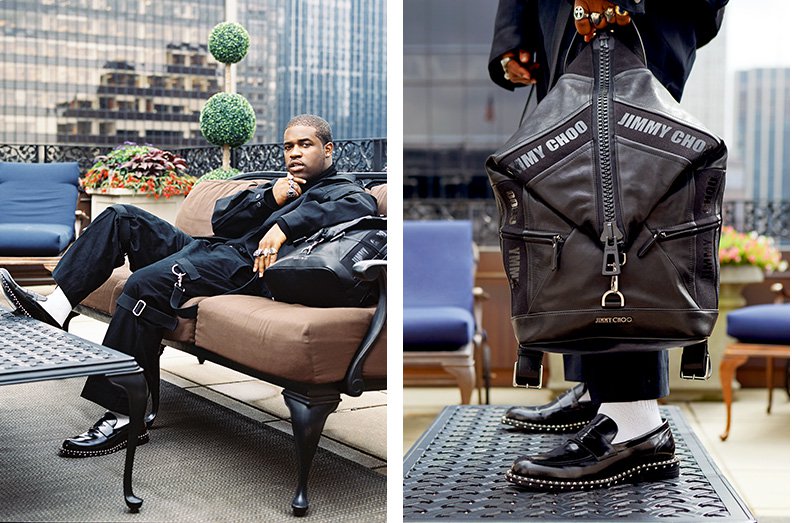 Jimmy Choo have worked with A$AP Ferg on their new 'Style Diaries' series for Autumn/Winter 2017. As the first to feature in the series the Harlem-born rapper, described as "a musician, artist, designer and general polymath", shows how to effortlessly, individualistically and stylishly wear Jimmy Choo's latest collection whilst speaking on his style influences (Missy Elliott, David Bowie, P Diddy, Busta Rhymes), the relationship between hip-hop and fashion, sneakers, New York and more.
Speaking on his father, A$AP Ferg stated: "A lot of my father's work influenced my early style—and even now—because he was the first person I knew who owned a boutique. He had workers in a factory producing his clothing and he made his own clothing line, featuring silkscreen and graphic designs on t-shirts."
On the shoot, he told Jimmy Choo "I liked shooting with the dog in front of the Plaza hotel in the big mink with the tank top and the leather pants. It felt like what I grew up seeing during the Bad Boy era—like the uptown kid coming downtown and making it big. It was my "I have arrived" moment."
On maintaining his look he stated: "For me there's no difference between on or off-duty—I don't have any days off. I'm A$AP Ferg 24/7."
Check out Jimmy Choo's Autumn/Winter 2017 Style Diary interview with A$AP Ferg over on their website and the rest of the images below.