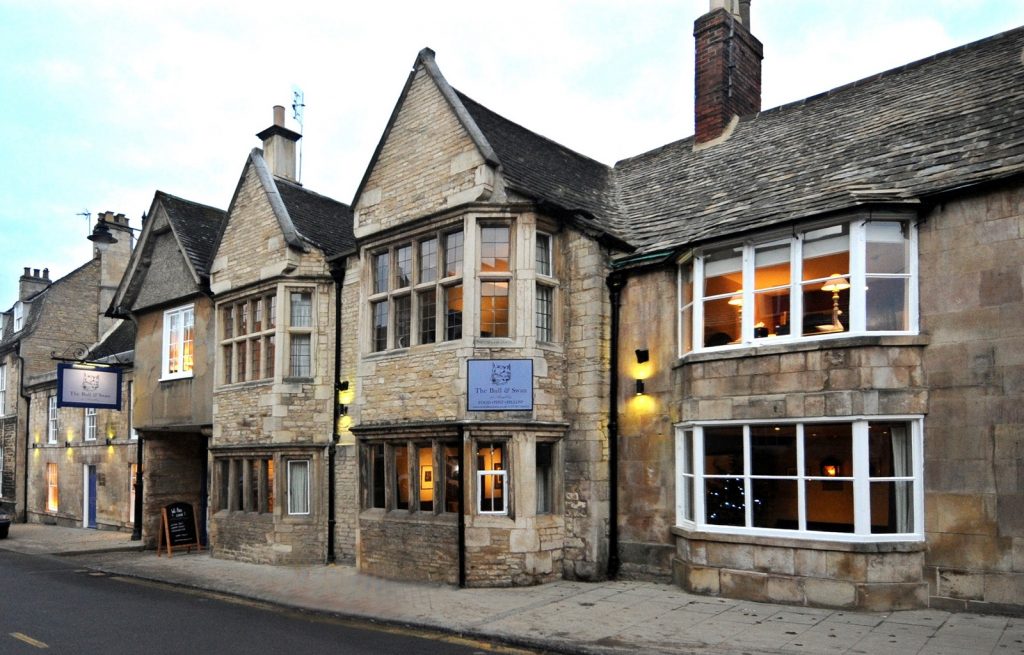 Where?: St Martins, Stamford, Lincolnshire, PE9 2LJ
Set in the quaint town of Stamford, a mere 92 miles from London, The Bull & Swan is an authentic Inn with lots of character.
As soon as you walk in the door, you feel snug and at home.  The cheery staff greet you as if they have known you for years and seem to have a great rapport with the (what seem to be) locals who are settling in for a Saturday night in the cosy bar.
Escorted to your room (they only have 8) you almost get a sense of the 'olden days', and it really is fascinating!  Being a City person, it made for a lovely change, and the atmosphere just felt relaxing.  The rooms even have actual keys, rather the more modern swipe cards; makes for a refreshing change.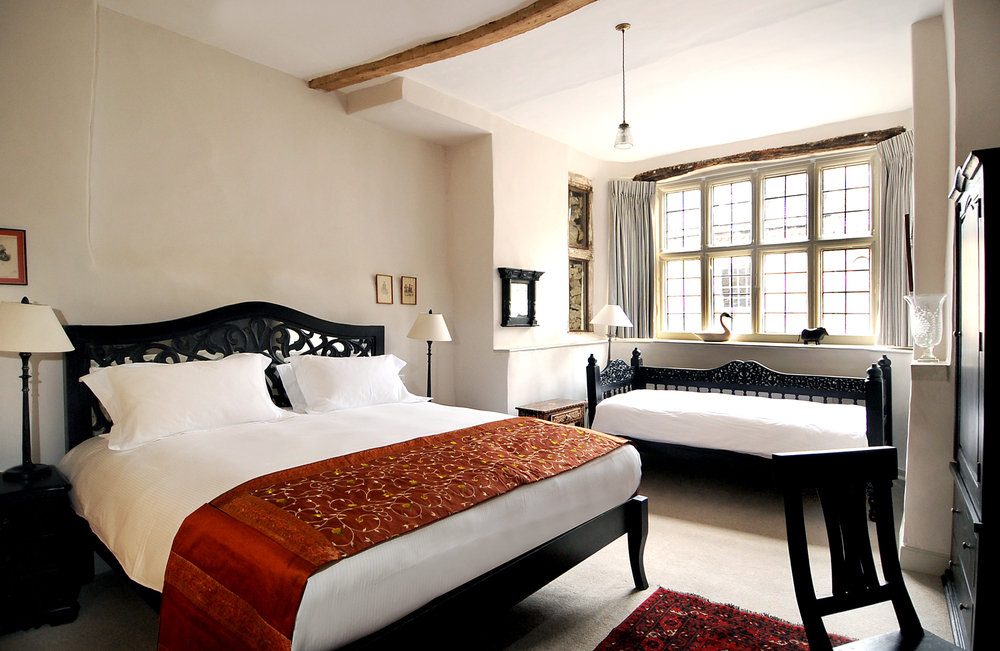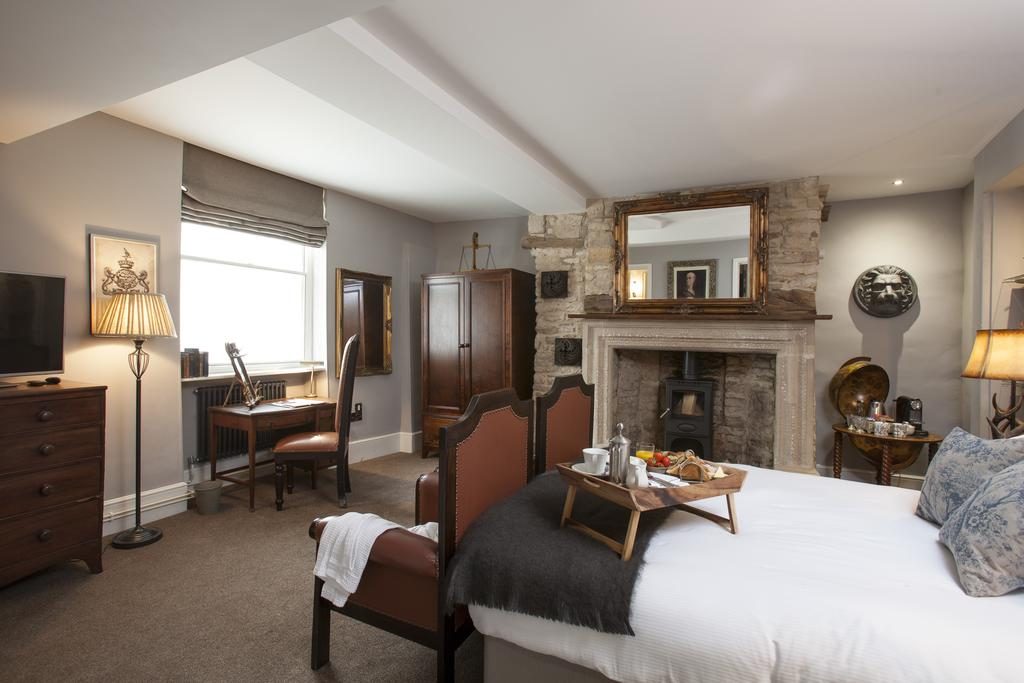 Each room has a different name, and if you are quick you might be lucky enough to choose which you stay in.  PAUSE favourites : Porcupine (bath tub in the bedroom!) and Stag.
The bed was like sleeping on a fluffy cloud, and the room was warm, just as you would imagine a lodge at winter time.
The bathrooms are fully kitted out with toiletries and host one of the most amazing power showers we have tried in a while!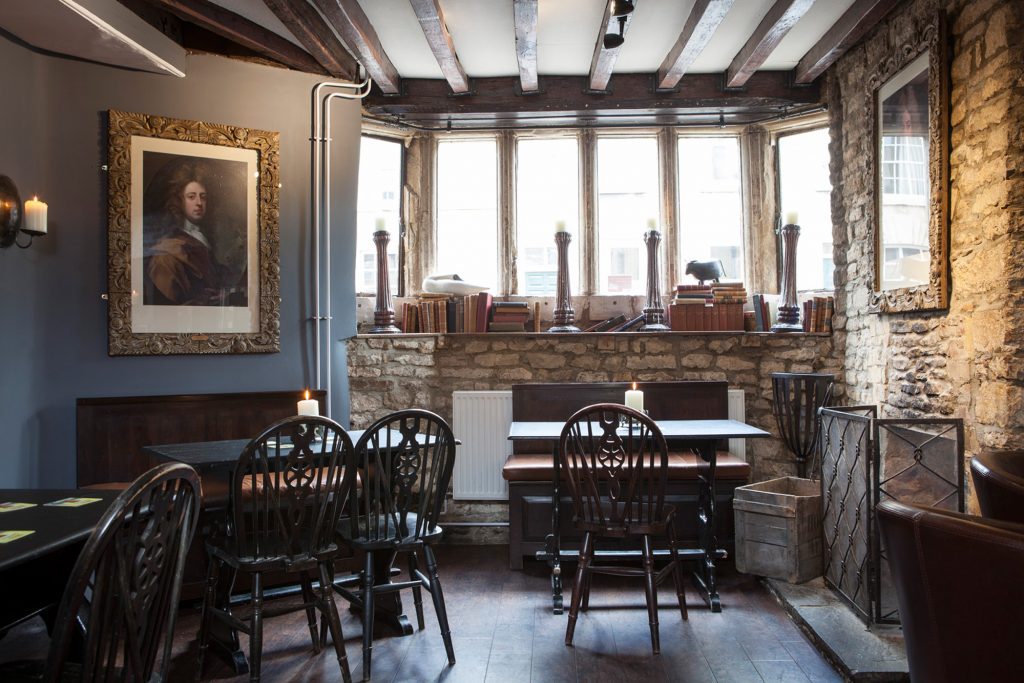 For dining, you can head downstairs to the restaurant for breakfast, lunch and dinner and you won't be disappointed.
For breakfast, you can tuck into the buffet (pastries, fruit, yoghurts).  Not only that, you can also gorge on the breakfast club menu!  PAUSE recommends the vegetarian breakfast (Vegetarian sausages, tomato, mushroom, baked beans & your choice of fried, scrambled or poached egg), but there are other great options such as Eggs Benedict and Belgian Waffles.
The lunch and dinner menu roll into one, but don't worry, they have more than enough choice!  PAUSE recommends the Catch of the Day, which happened to be salmon on our trip; cooked to perfection, leaving us salivating for more!  Don't forget to leave space for dessert; they do a mean sticky toffee pudding; PAUSE favourite.
They have a cute garden round the back, where you can sit and eat/drink outside (weather permitting); optimum spot for photo opportunities!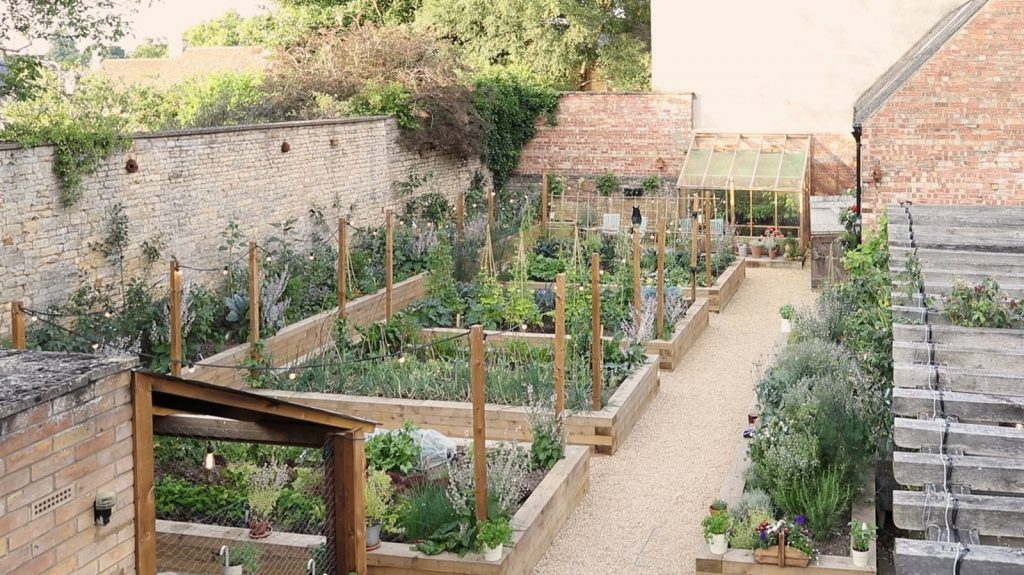 Fun fact: The Bull & Swan are dog friendly, so you can bring your furry friend to stay, and they can even dine in the restaurant with you!
Promotional offer:
Enjoy a lazy Sunday with The Bull & Swan and get a bedroom on Sunday night for just £45 when you spend over £75 on food and drink in our restaurant or bar.  (Please note that room rates are based on a room-only rate in a Classic Room. Upgrades where available cost £25 extra per room to upgrade to a Chic Room and £50 to upgrade to a Luxury Room.)
To check availability and to book, call 01780 766412.
For more information about The Bull & Swan and to book, click here.