The AMAs took place November 19th in Los Angeles, and brought an array of outfits from the celebrity attendees. Some classic and sleek black tie looks floated down the red carpet, whilst some opted for the 'deconstructed' black tie look, and some simply dressed to turn heads.
The AMAs are voted for by the public, so in the spirit of the importance of the public's opinion, let us know what you think of these looks in the comments below!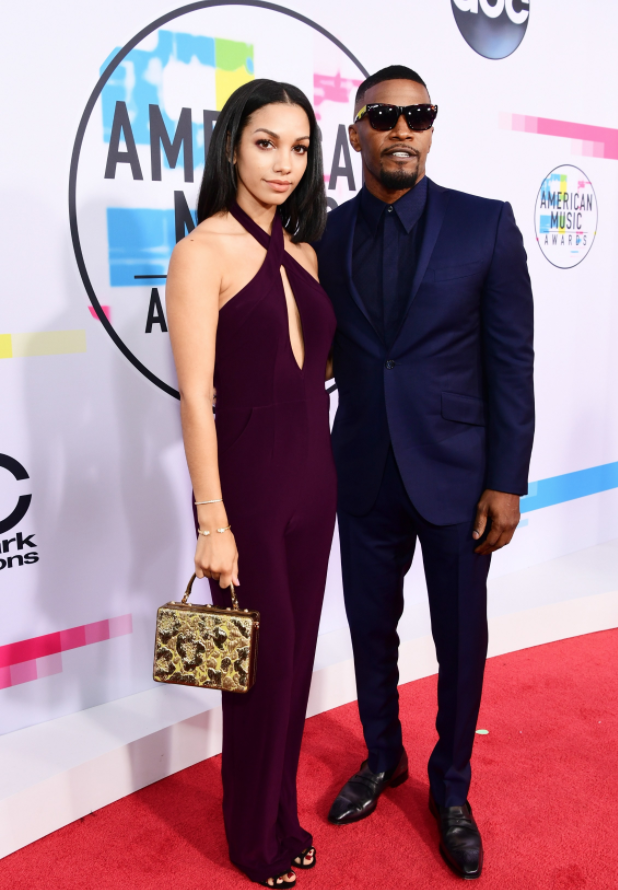 PAUSE: Jamie Foxx kept it simple and clean in a navy suit. Opting for a more simple look can mean blending into the crowd for a lot of celebrities, but Jamie knows how to wear a suit and make it look good.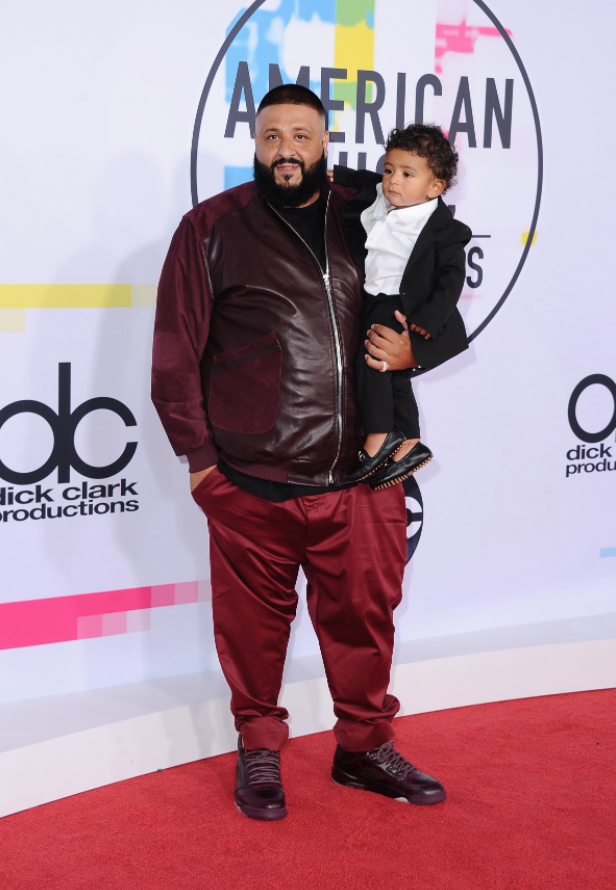 SKIP: DJ KHALED… trying to blend in? Wearing red shoes, red trousers and a red jacket on a RED carpet. The burgundy leather jacket perhaps wasn't the best look of the AMAs, but who wouldn't PAUSE for his plus one – the famous Assad Khaled. Cuter than ever in a suit and slip-ons.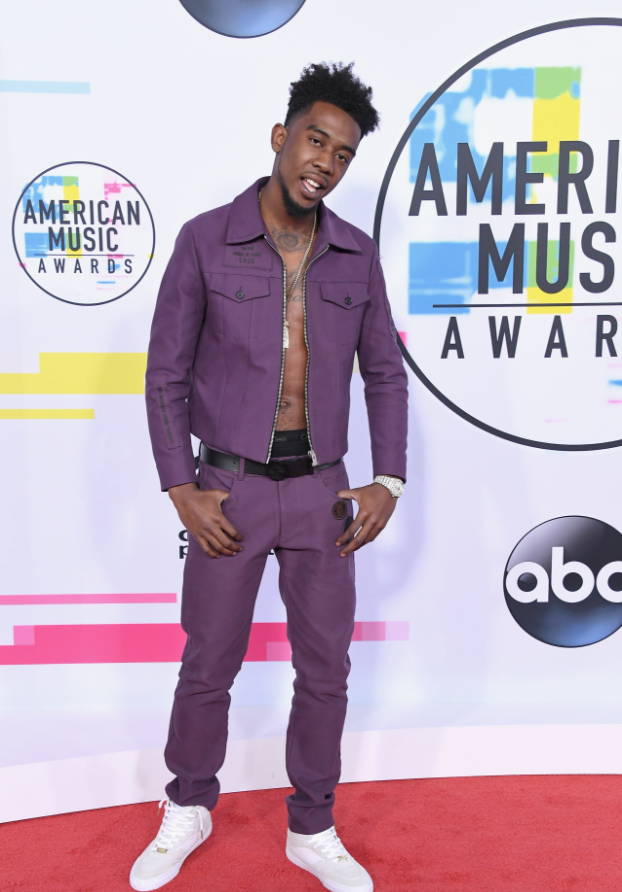 SKIP: Desiigner kept it minimal. So minimal in fact that there was no room for a shirt in this outfit. Desiigner rolled onto the red carpet in a Purple – slightly cropped – suit jacket and trousers, with a Gucci belt and white trainers. Skip.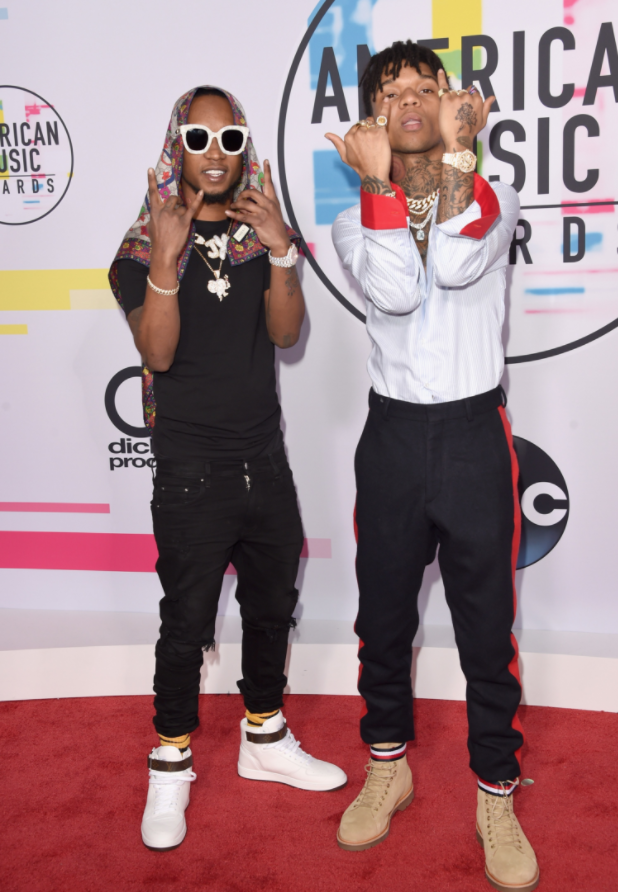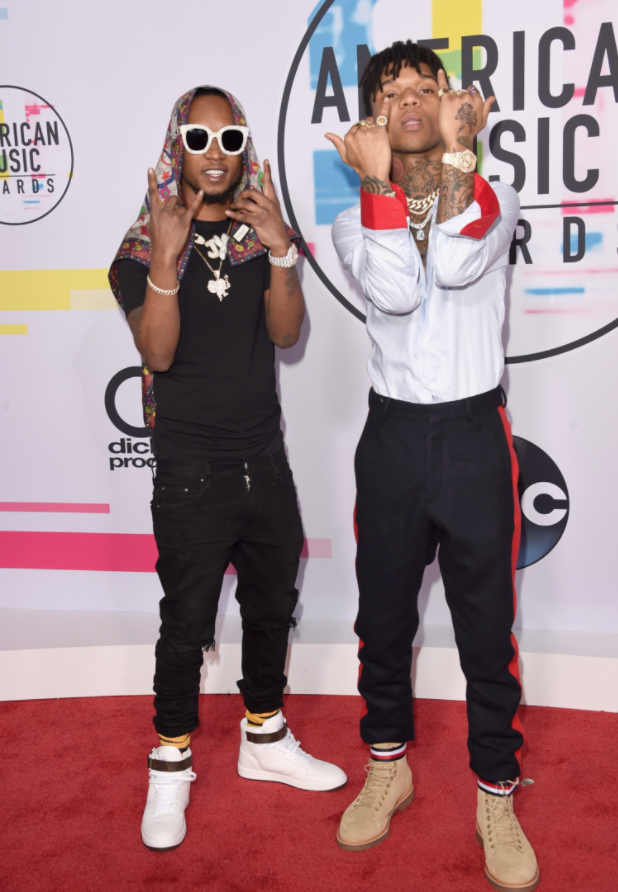 PAUSE: Slim Jimmy and Swae Lee of Rae Sremmurd dressed true to their style – casual and a little Icy. More of a Deconstructed black tie look, Swae Lee wore a shirt and trousers both with hints of red, suede boots and – of course – chains rings and an iced out watch. Slim Jimmy kept his outfit more simple wearing a black t-shirt and black jeans but didn't forget to accessorise with jewellery, sunglasses, and let's not forget the Gucci handkerchief casually draped over his head. PAUSING for these two.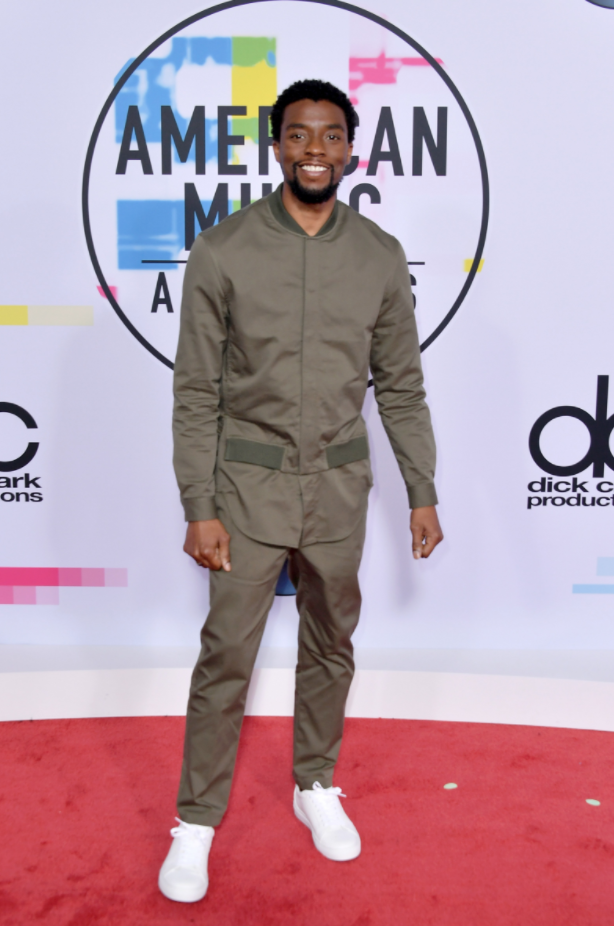 PAUSE: Chadwick Boseman kept it simple with a military-style khaki jacket and trousers. A perfect example of 'less is more'.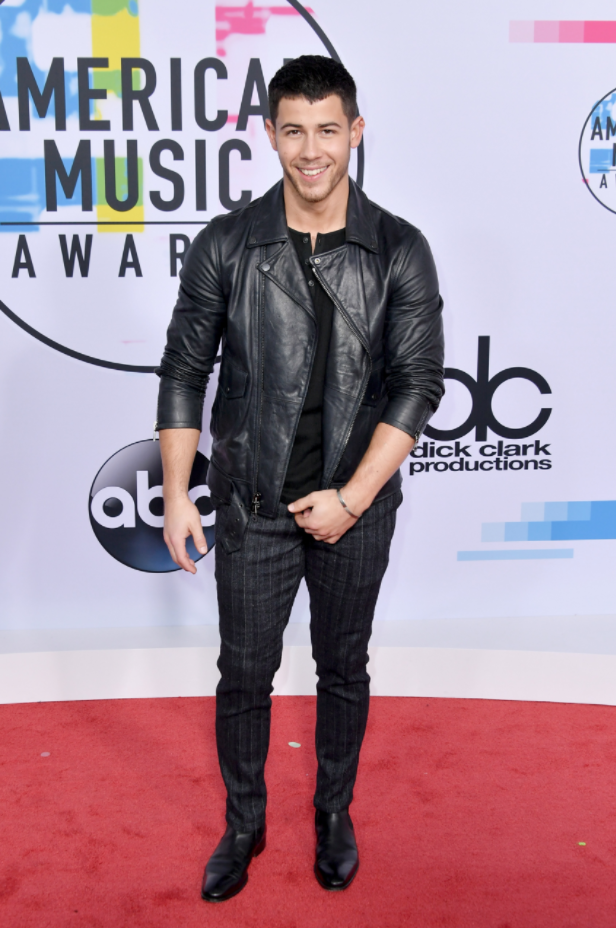 SKIP: Nick Jonas.. those sleeves look a little tight pulled up like that. Skip – this outfit is nothing to write home about.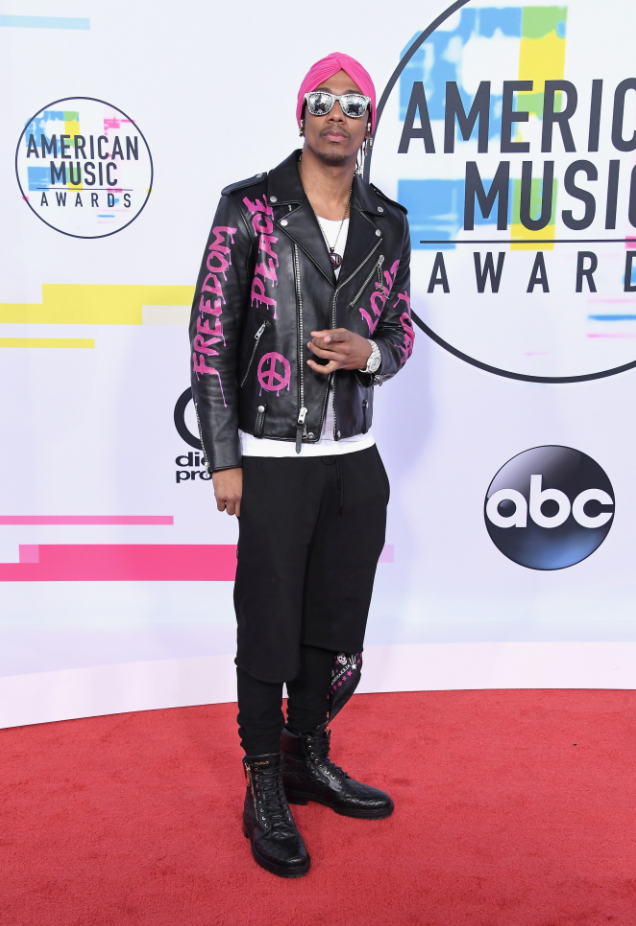 PAUSE: If someone said to you 'Nick Cannon wore a pink turban to the AMAs' it probably wouldn't provoke the best mental image, but somehow this works. The pink writing on the jacket and the subtle hints of pink in the handkerchief hanging down his leg tie this whole outfit together in a very unexpected way. PAUSE – well done Nick Cannon, you pulled off a pink turban.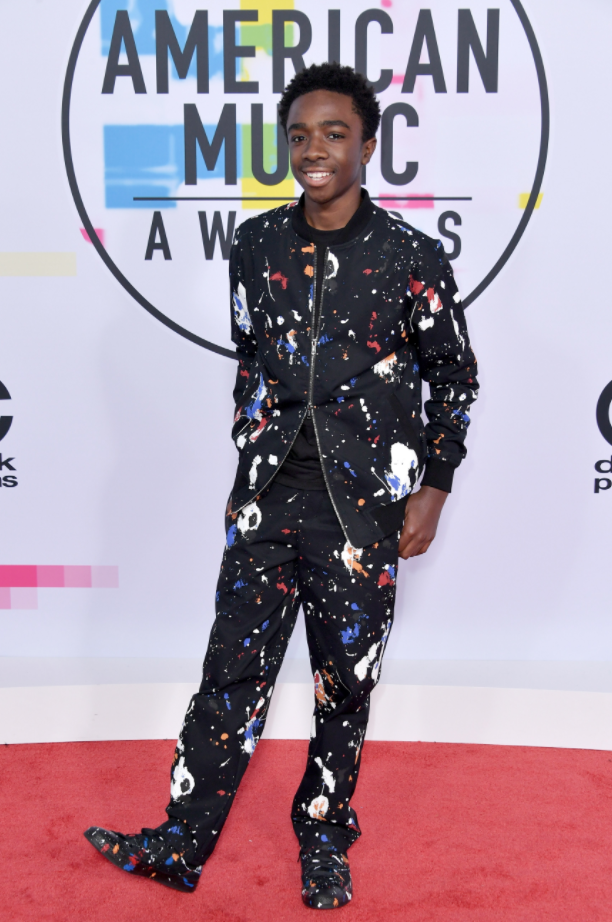 PAUSE: Caleb McLaughlin – one of the stars of Stranger Things – can really do no wrong. If Jamie Foxx had come to the AMAs in a paint splattered suit with matching shoes it would have been a disaster, but 16-year-old Caleb can pull it off. The look is young, fun and experimental without being offensive.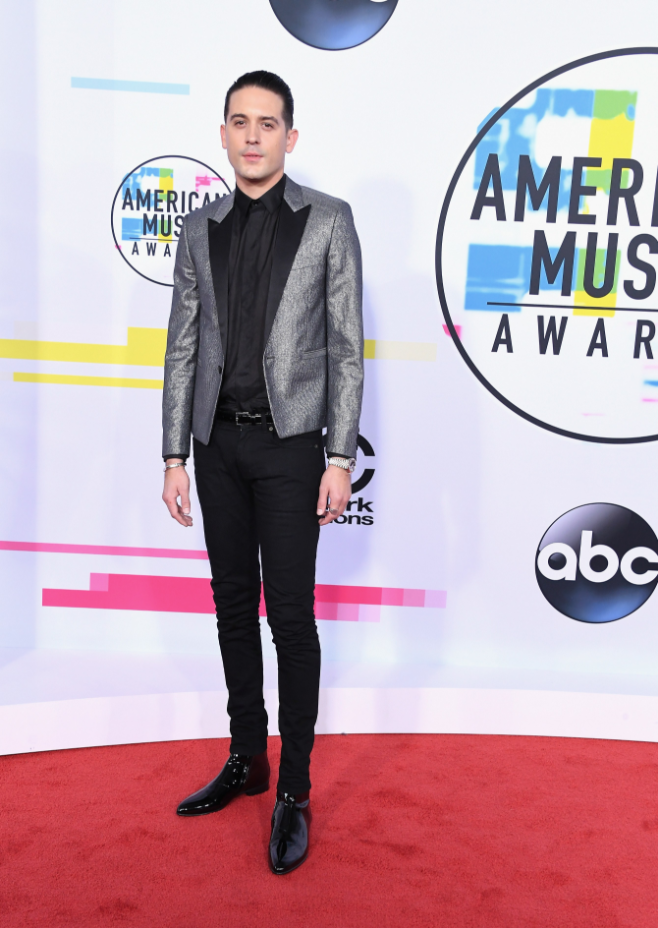 PAUSE: G-Eazy has toned it down since the green hair days. He kept it simple with an all black outfit and a silver jacket to add some interest.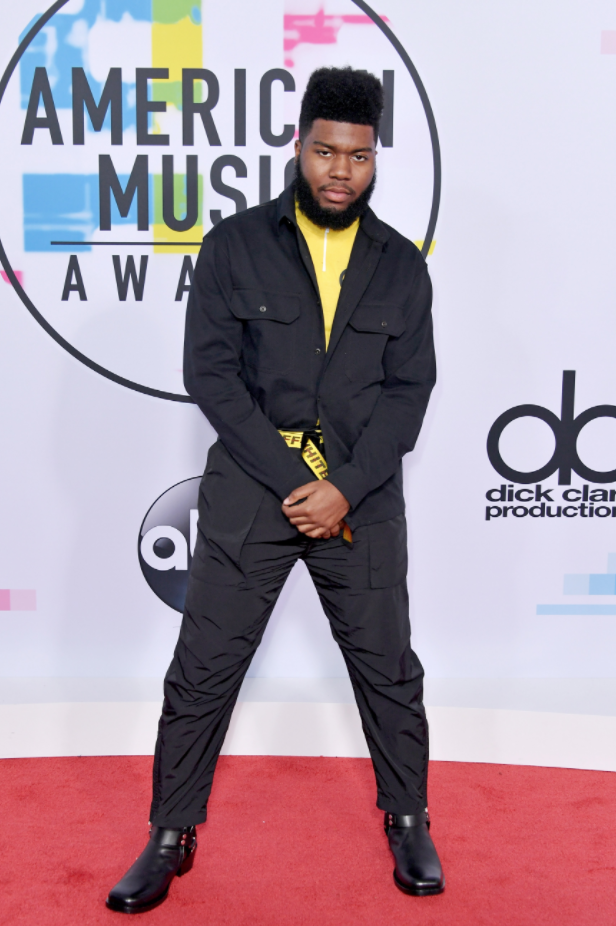 PAUSE: Khalid kept it simple and stylish in a black workwear-style two-piece suit and accents of yellow with his shirt and OFF-WHITE belt. The outfit ties together well and has points of interest without trying too hard.