Fully equipped 4* Hotel in central London
A fantastic central London hotel, perfect for both business and leisure.  Located a short distance from the likes of St Pauls, Tate Modern, Fleet Street and even Covent Garden, guests are spoilt with plenty of places to dine and shop nearby. (Nearest Tube Station being Southwark; Jubilee Line)
Although on a main road (you can't miss it!), the hotel is ultra quiet, so brush aside any fears of not getting a good night sleep!
As with all Novotel's, the rooms are fully equipped with everything you need, and the main desk can help with any essentials that you may have forgotten, i.e. a toothbrush.
Blackfriars offers 3 types of room:
Suite – with a separate living room, bedroom and bathroom with a rain shower and bathtub. Including; two 32″ TV's, music docking station, Nespresso machine, safe and extra Executive amenities.
Superior – A glass partition between the bathroom & bedroom transforms from a clear to opaque finish. Includes a luxury rain shower, free Wi-Fi, 32″ TV with media hub, safe and minibar.
Executive – Enjoy the 32″ TV with media hub & free WIFI, music docking station, Nespresso machine, safe, extra amenities, bathrobe and rain shower separated by a glass partition that transforms from clear to opaque.
PAUSE loves: The plug points in the headboard – so handy not having to jump out of bed to check notifications while the phone is on charge!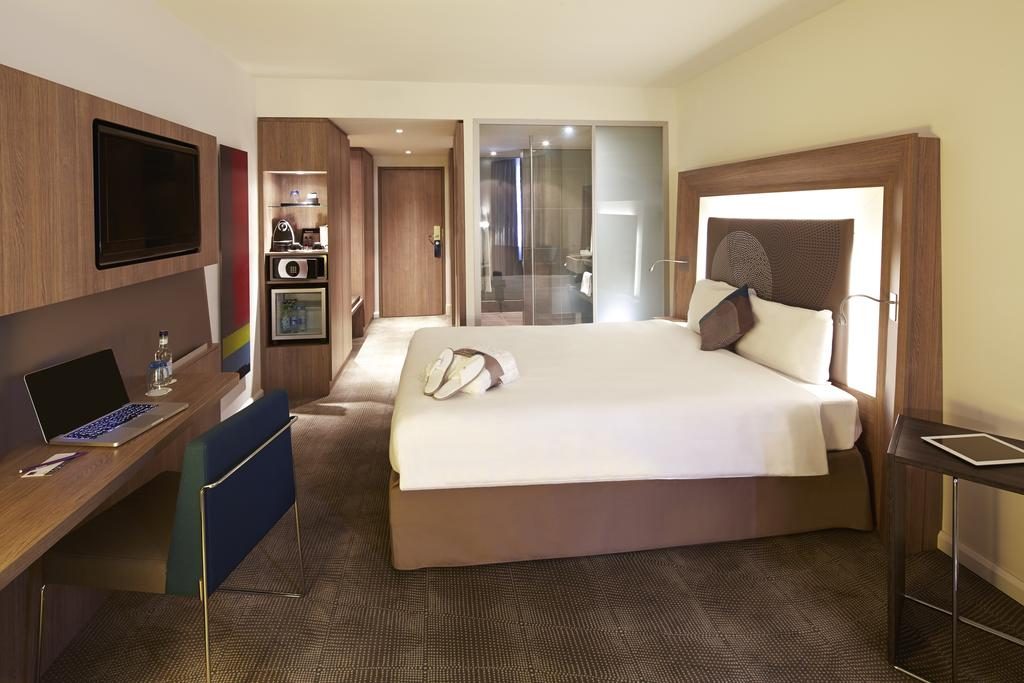 Had a long day and can't be bothered to go out to eat?  Well Blackfriars has a great restaurant on site called Jamboree, which has an international menu, so there is something for all palettes.  Open from 12pm-10.30pm, guests can enjoy both lunch and dinner in the hotel, before slinking up the their room.  In the evening, they have great entertainment; for example a singer/guitarist who takes requests from the audience!  It really boasts a great atmosphere, teamed with tasty food and drink, making for a fun evening.
Keen to relax?  Blackfriars has a perfectly petite indoor swimming pool, sauna and fitness centre.  Great for a early morning work out, or end of day swim.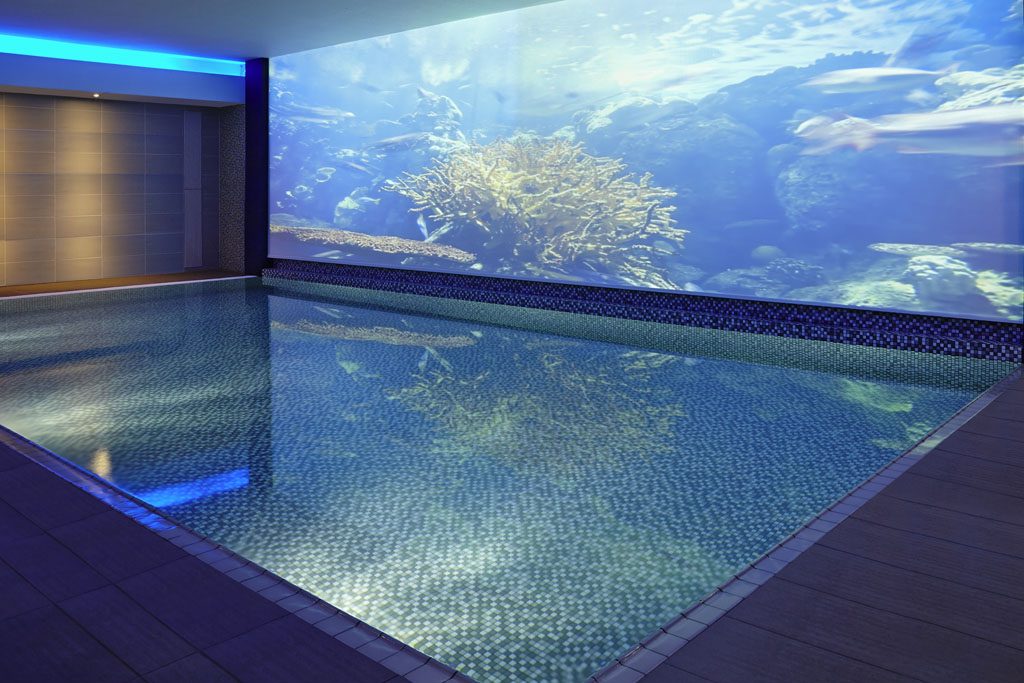 For more information, and to book, click here.