Money clips are an essential everyday carry item that many people ignore. They help you keep your cash and cards organized and provide some level of security when you're on the go.
Choosing the right money clip will depend on your taste and budget. But there are some products that are all-round great and will fit into any budget. An example is the Lichee Pattern Magnetic Leather Money Clip from Kinzd.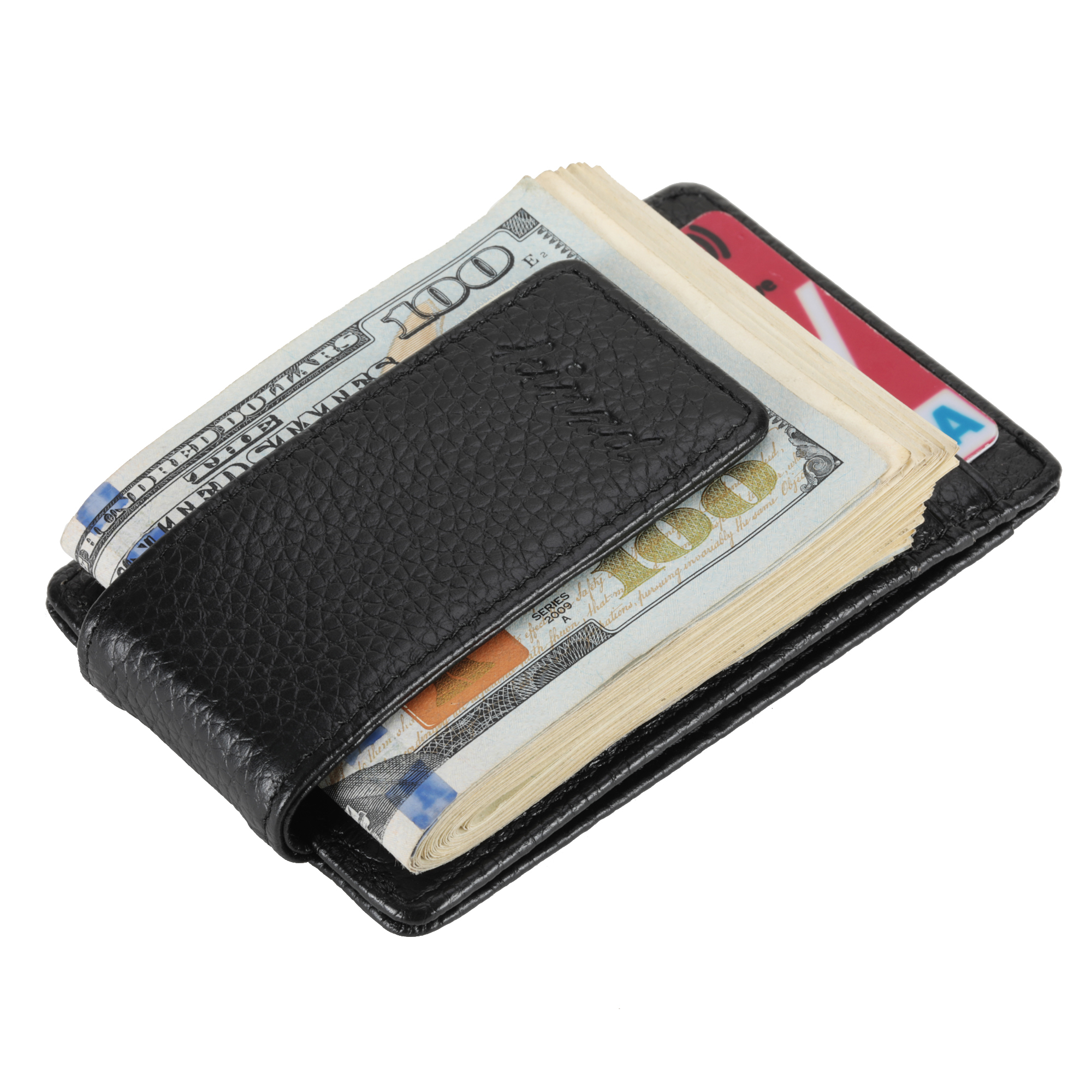 What's So Special About The Lichee Money Clip?
This money clip is a great alternative to a wallet. It takes up little space and allows you to carry all your essentials for daily transactions. It is a slim, minimalist money clip and features technology to keep hackers from accessing your personal data using RFID.
Here are some of its great features:
Color
The color is crosshatch black, which means that this money clip will fit in perfectly with any outfit. You don't have to fuss about blending your clothing with your wallet because the money clip comes in the most basic color: black.
Material
Made of high quality full-grain leather, the money clip will last you for a long time. It is durable and the finishing is exquisite.
Portability
The size is compact making it easy to slip this money clip into your front or back pocket. The slim design means that you can keep your cards and money hidden under your clothes from prying eyes.
Ample storage
Another awesome feature of this money clip is the ample storage space. You will get 3 card slots, ID slot, and a change pocket compartment. Enough space to keep your cards and cash handy.
Innovative tech
Lichee's innovative tech features include RFID blocking so you can keep your personal data safe from digital thieves. It also comes with powerful magnets to hold more cash and cards.
Display Window
There is a display window for your ID cards.This is especially great for commuters as you don't need to reach into your wallet every time you want to show your ID or transportation ticket.