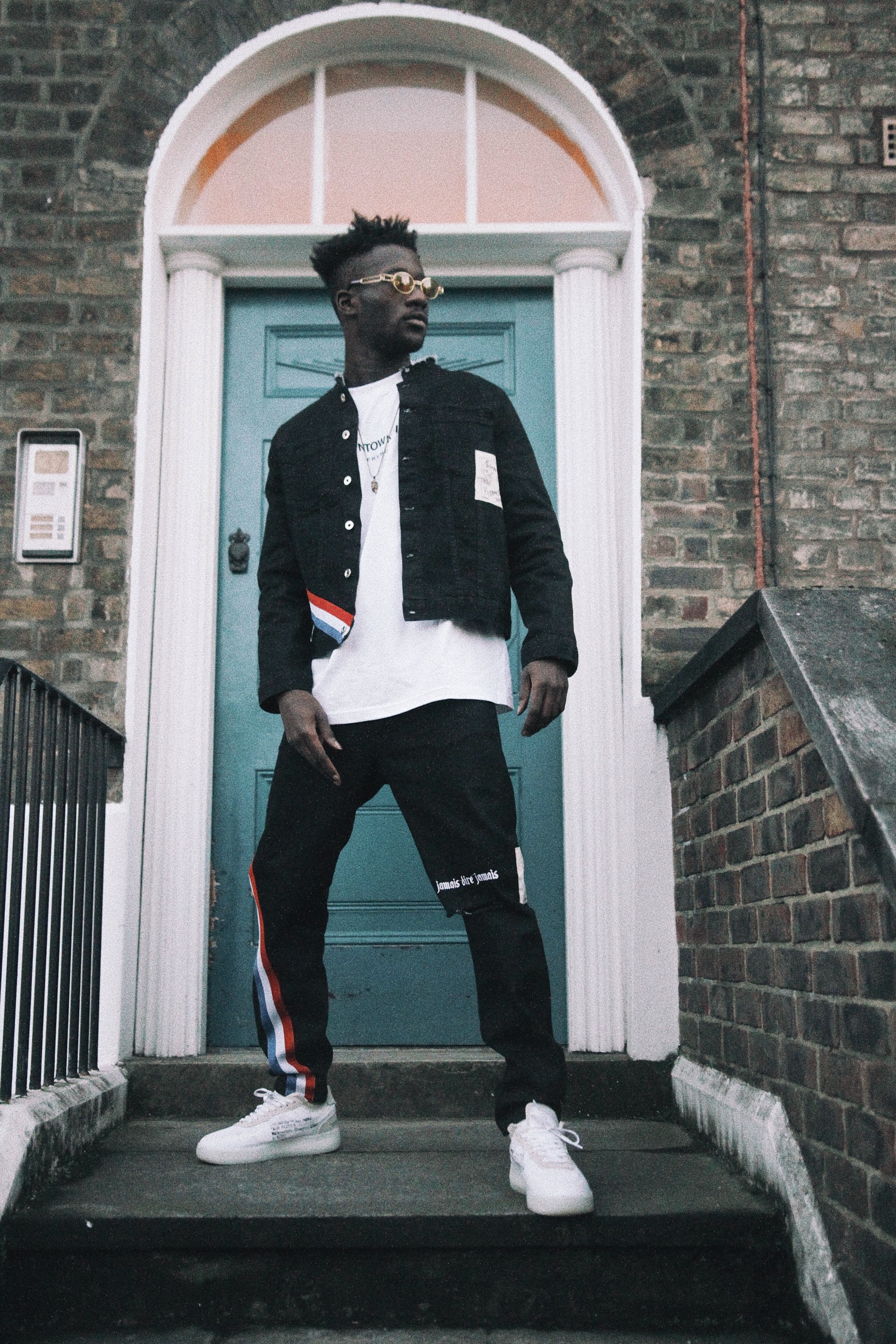 Glasses: Acia STUDIO, Denim Jacket & Jeans: Rêves Paris, T-Shirt: Downtown Sixth, Off-White x Nike Air Force 1 from the archive of @tboworldwide
How did the name Manu Crook$ come about?
I've been called 'Manu' since the start of high school, & Crooks came about when I started making music.
How did you start your musical journey?
I was always around people that made music, rap, dance and entertained, not quite sure exactly when but I remember one of the first times I went to the studio, it was with a crew I was in, we just wanted to mess around, then we actually ended making something decent. As the years went by, the talent was undeniable and it was a matter of sharpening the craft and actually understanding the art of making music. I went and studied audio engineering for like a semester at college then dropped out because I figured what I needed to do and the rest couldn't be taught, it was a matter of being creative!
Who would you say has influenced your music?
A few artists I grew up listening to, Kanye West, J. Cole, 50 Cent, Lil Jon, André 3000 to name a few, a lot of everything, my environment also influenced my music – growing up in a Ghanaian household, them afro tunes are non stop banging, it gets embedded deep down without you even knowing.
Who are you listening to at the moment?
A bit of everything, if I go out to the club or bar for drinks, whatever is on is what I'm listening to.
Acia STUDIO Glasses – Rêves Paris Denim Jacket & Jeans – Downtown Sixth T-Shirt – Off-White x Nike Air Force 1 from the archive of @tboworldwide
 NEWAMS Bomber Jacket – Acia STUDIO T-shirt – Acia STUDIO Joggers – Adidas Yeezy Powerphase Calabasas Sneaker from the archive of @tboworldwide
Where are you from?
I'm from Kumasi in Ghana and started High School in Sydney & have lived in Sydney ever since – that's from 2005.
Would you say that had any influence on your music?
Yes definitely, living in Sydney, there are different ethnicities so you're always hearing something fresh, whether it's traditional etc + growing in a Ghanaian household has a major influence on life. Period.
Are you enjoying your Europe tour? What has been the best show?
Yes, first ever mini Europe tour was incredible, all the shows so far have been incredible! I can't wait to be back to do it bigger and better plus more dates!
How does performing in Europe compare to Australia?
There's no comparison really… A difference would be the fact that some of the countries I visited in Europe don't really speak English, but when the music comes on, it's a sing-along regardless if they speak English or not, it's pretty crazy! The energy & vibe is incredible no matter where I am in the world. Like I could have a concert on Mars, and all different types of people will turn up and still enjoy themselves!
How are you enjoying London? How does it compare to back home?
London has got similar characteristics to Sydney, some parts I went to I'm like this could be in Sydney and the people are dope! There are a few more black people than in Sydney for sure too haha.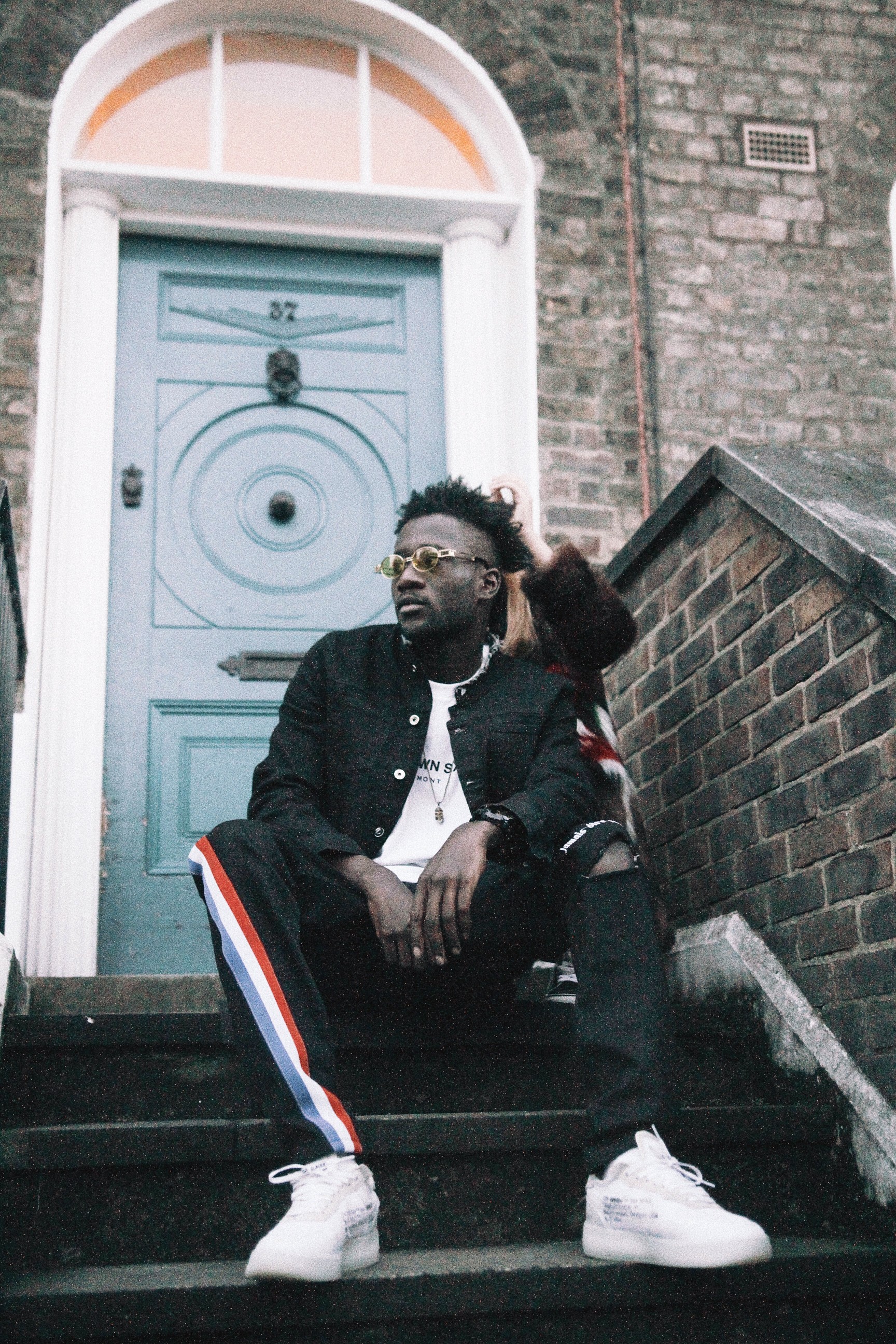 Are you conscious about representing Australia in your music?
100%, a lot of people have heard of Australia and seen Australia on their TVs or wherever they watch things but don't really know what Australia is like, for instance, whenever I said I was from Australia in Europe, the first thing people say is like, 'oh, that's so far away. You guys got spiders and kangaroos in your backyards like that? oh the beaches', and so on.. and all those things are present but there's also the side that people don't really see like if you go into the areas/suburbs where I grew up, there are a lot of different ethnicities.
The video to your song 'Day Ones' does this quite powerfully, what was the influence behind it?
Sydney city and the people.
Your style also makes quite a statement in that video, are you interested in individual style/fashion?
Yes definitely, I pride myself when it comes to styling myself. I don't work with a lot of stylists because I've always felt like I didn't need one. These days I'm more open to it. Shout out Uncommon Danny.
What can we expect from you this year?
New music & shows, more dates.