UNDEAFEATED breathe new life into two Adidas sneaker silhouettes.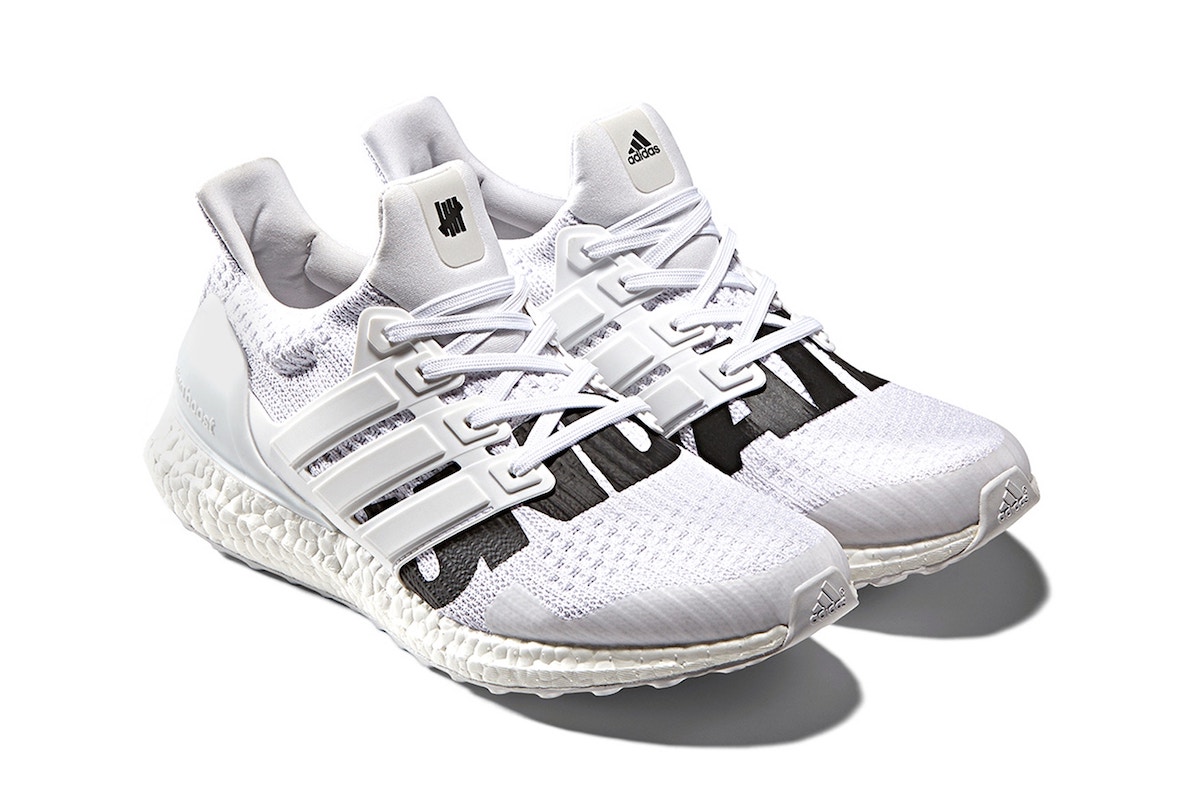 Two staple Adidas silhouettes, the Ultra Boost and the Adizero Adios 3, have been customised by LA-brand UNDEFEATED as part of a collaborative collection.
The Adidas x UNDEFEATED Ultra Boost is characterised by the word 'UNDEFEATED' spanning across both feet, as well as the recognisable logo replacing the Adidas logo on one tongue of the pair. Available in two monochrome colourways, the collaboration purely adds detail to the ever-popular shoe, retaining the Ultra Boost's original aesthetic.
UNDEFEATED's take on the Adizero Adios 3 – a practical lightweight shoe formed of mesh and synthetic suede – updates the silhouette for the streetwear market. The first iteration of the shoe uses a black boost sole with a navy/beige/black upper whilst the alternative uses the classic white boost sole with a neutral camo print upper featuring the brands name.
The full collaboration will be available from the 14th April.