Vapormax wave hits Shanghai.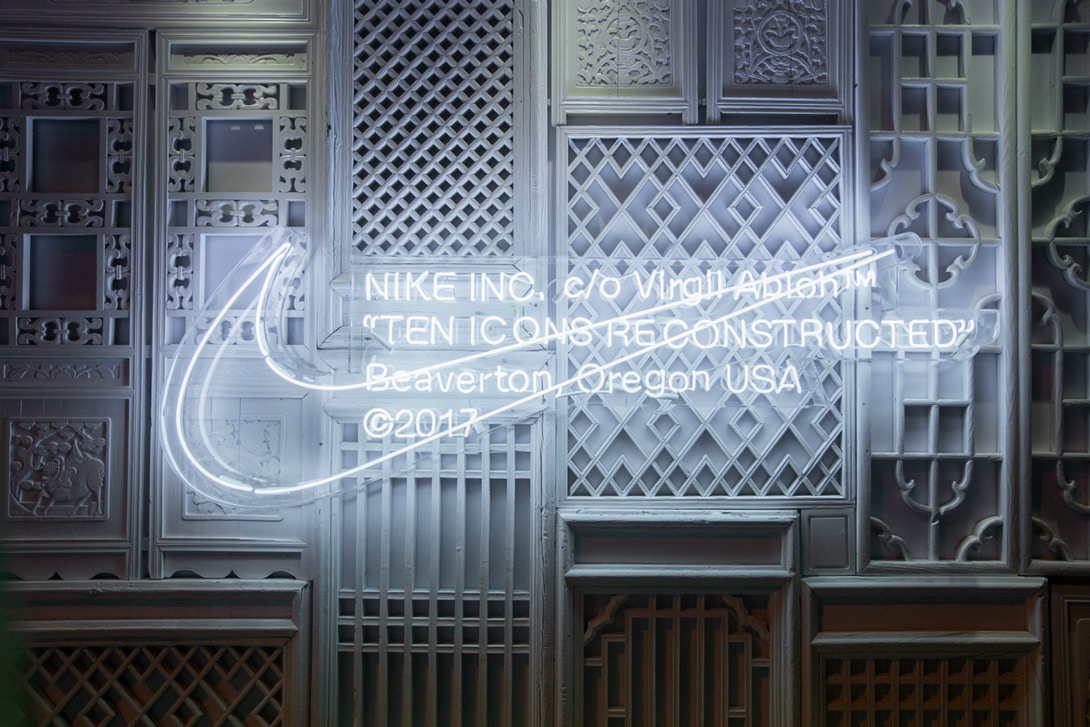 Following on from the ACRONYM x NikeLab Vapormax cinema experience exhibition, the new Louis Vuitton head honcho drops a Vapormax installation in Shanghai to celebrate the release of the new colourway. Virgil Abloh's Air VaporMax collaboration was given its own unique showcase. The pop-up featured a contemporary reinterpretation of the old school Chinese fabric shops. Inside, an opportunity to eat traditional cakes, create your own personal tote bag with "Chinese patchworks, imperial jade seal, calligraphy pens"  was available with your choice of silk or cotton fabrics; and a chance to purchase the all-new black Virgil Abloh and Nike Air VaporMax as the big crowd bringer.
The pop up is available until the end of Shanghai fashion week. With a general release available now.