Being young in 2018 has its challenges, but if you've got a smartphone then life is definitely easier to handle. Here are a few cool apps to download to your device of choice, whether you want something to keep you entertained on the daily commute or need to up your fashion game to stay on top of the latest trends.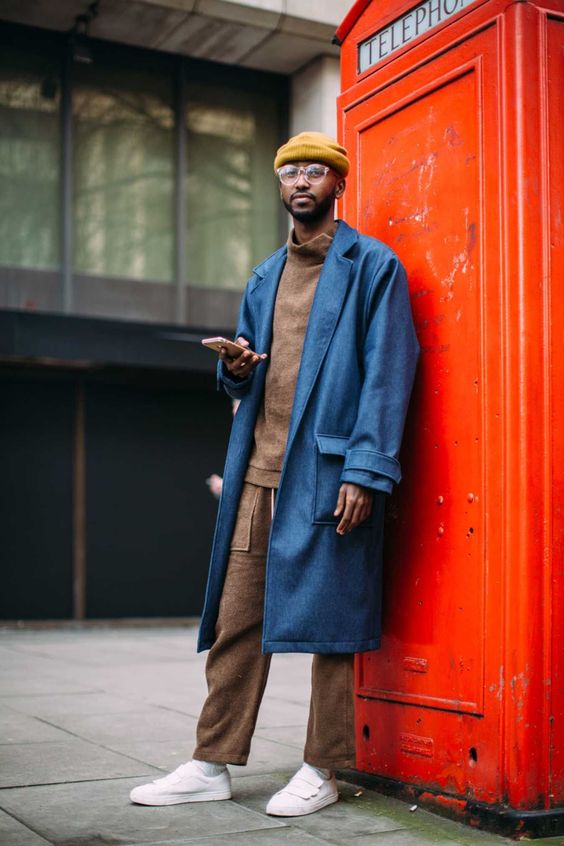 Mr Porter
Fans of Mr Porter's unbeatable selection of stylish clothing should not be without its official app, available on both iOS and Android.
It's not just about shopping, although you can take your pick from a huge selection of designer labels while you are on the move. You can also keep up to date with the wider male-focused fashion world, with articles, interviews and more all accessible from within the app.
With a clean, slick interface, great imaging content and excellent customer support, this is easily one of the top apps for any aspiring fashion guru and trend-setter.
Casumo
There are tons of online casinos out there, but the Casumo app is the only one which really caters to millennials with its design and features. It has plenty of personality in terms of the aesthetics, as well as being packed with hundreds of different games to play.
There are video slots with multimillion pound jackpots, and it also supports classic table games like Black Jack and Roulette, so you will never get bored. You can play for real money, or try free demos to find out which games suit your tastes.
Instagram
Okay, this is an obvious one, but if you're not on Instagram, you're missing out on one of the world's most influential, engaging social media experiences. Forget the fuddy-duddy userbase of Facebook, ignore the political firestorm of Twitter, and get Instagram on your mobile right now.
It's more than just a good way to see what celebrities get up to from day to day; it's a platform which lets you catalogue your own life. Whether you're into fitness, food, photography or funny memes, there's something for everyone on Instagram.
Grammarly Keyboard
There's no excuse for bad grammar, but when typing on a touchscreen it is all too easy to make mistakes. That's where Grammarly Keyboard comes into play, and it's free to use on both iOS and Android.
Whenever you're composing an important work email, writing up a social media post or creating content you want to share with others on your smartphone, this add-on will be a great help. It not only fixes spelling errors, but addresses problems with punctuation and word choice that you might have missed.
Best of all, the app lets you understand the corrections that it makes, so you'll learn something with every sentence you type, rather than being left in the dark.
Life Hacks
Getting around life's little annoyances is straightforward thanks to this app, which is updated on a regular basis and covers a lot of different areas with the advice it provides.
With Life Hacks you can search for solutions to common problems, and find shortcuts that you didn't even know you needed. It can assist with everything from saving money to staying healthy, so wherever you want to make improvements it's got you covered. And as with all the best apps, it's free to download and use.
Fortnite
This third person action shooter game from Epic Games has become a huge hit since its launch, allowing you to compete against up to 100 other players across sprawling maps and try to survive for as long as possible. Collecting resources, creating barriers to stay safe and fighting for survival are the main aims of Fortnite.
In its early stages this is an invite-based app, so you'll need to get a code to gain access. But expect it to roll out with a full release soon, and also land on Android devices after its initial iOS exclusivity.
Spotify
Plenty of other music streaming services have tried to take its crown, but Spotify remains the best app for listening to your favourite tunes from your smartphone, PC, games console and other connected devices.
The app is free to download but you'll need a premium subscription to access ad-free streaming on mobile, as well as to gain the ability to skip tracks and pick specific songs to play.
Aside from having a vast library of music across every conceivable genre to enjoy, Spotify also hosts podcasts and has great playlists to suit whatever mood you're in.
Hitlist
If you love travelling the world but find it hard to decide where to visit, then Hitlist is the flight comparison app to install on your smartphone.
As well as getting you great deals on flights from a vast number of operators, it lets you narrow down your search according to specific criteria, giving you inspiration about where to head next. You can even find info on interesting events occurring around the world to give you a reason to jump on a plane.