Handcrafted footwear, made in Los Angeles.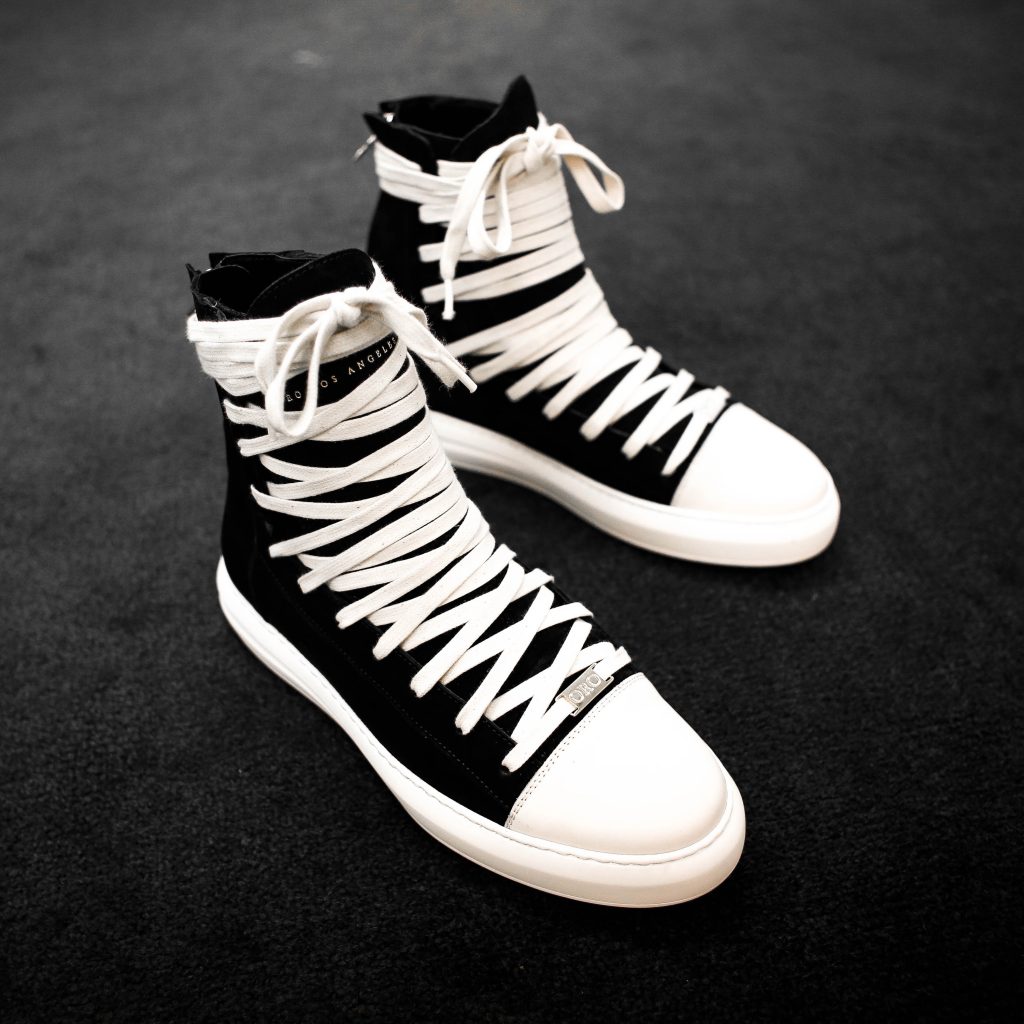 When we hear 'Made in L.A.' we automatically think of beach appropriate products!  Not the case with ORO.  They ooze urban cool for both their apparel and footwear.  In fact, they are known for their handcrafted footwear and signature garments. Their upcoming collection will see the release of new sneakers, boots, and ready-to-wear garments.
The footwear selection offers something for every look, whether it be weekend casual or a more 'meet the parents' look.  PAUSE favourite are the Valencia high top sneakers, retailing at $430.00 USD (pictured above); worn with wide leg cropped trousers and plain white tee, you have the perfect Spring outfit.  Not a trainer fan?  The suede Madrid Chelsea boots, which retails for $425.00 USD, is another option for you and works well for festival looks (disclaimer: festivals perhaps not in the UK on account of rain!).
For updates on new exclusive releases, follow ORO on the 'gram.  See the full collection here.
CLICK HERE TO SHOP