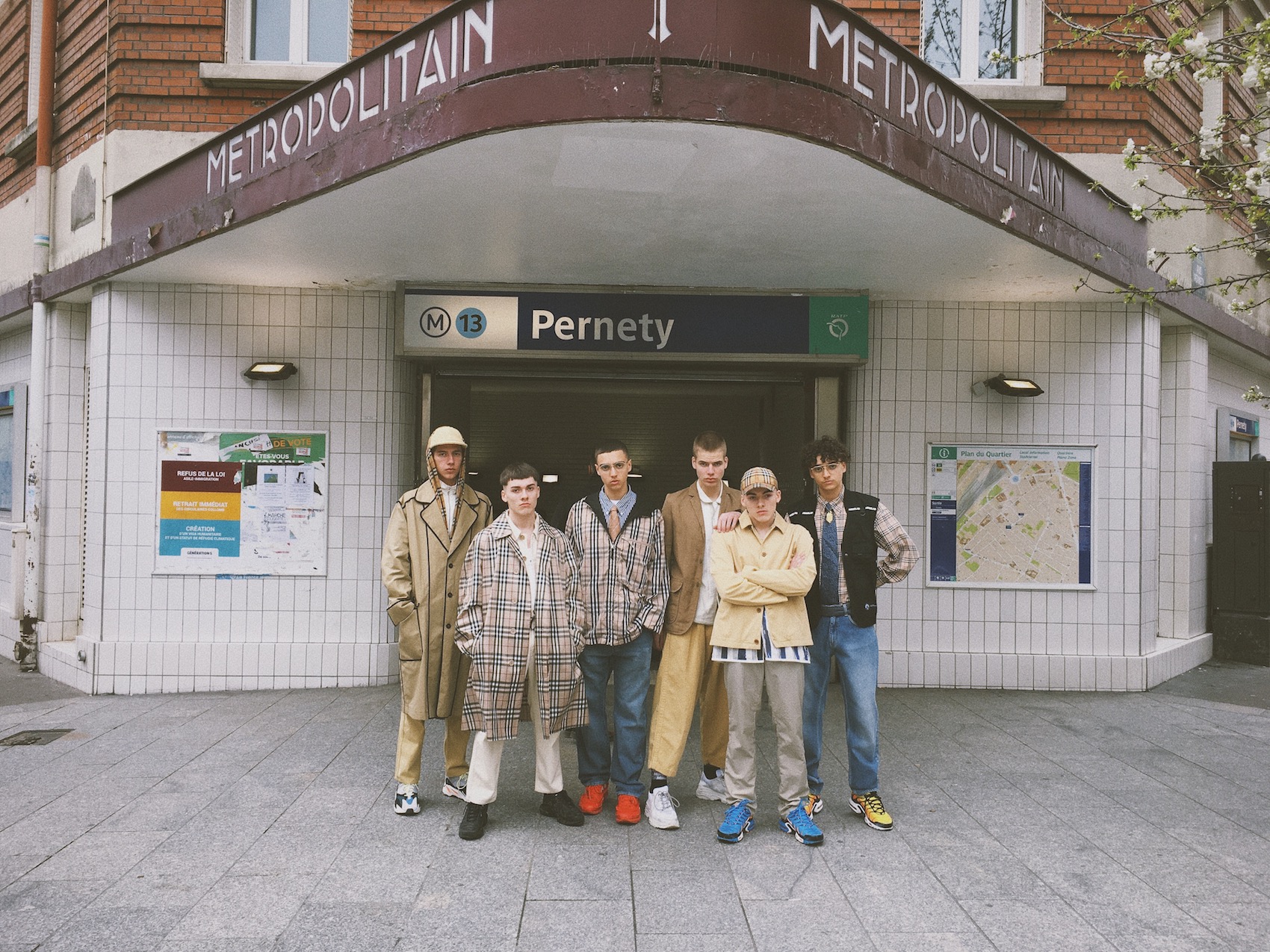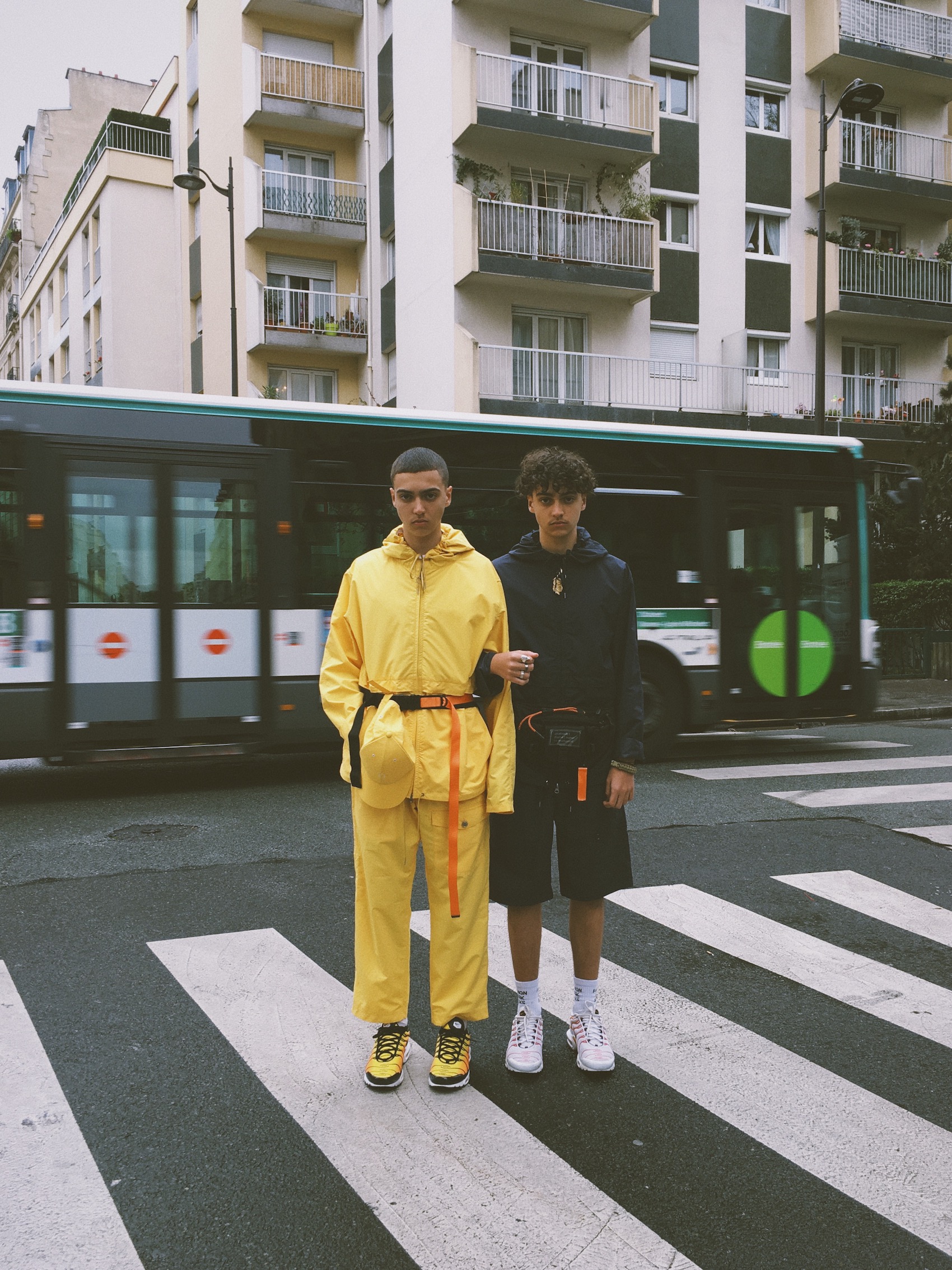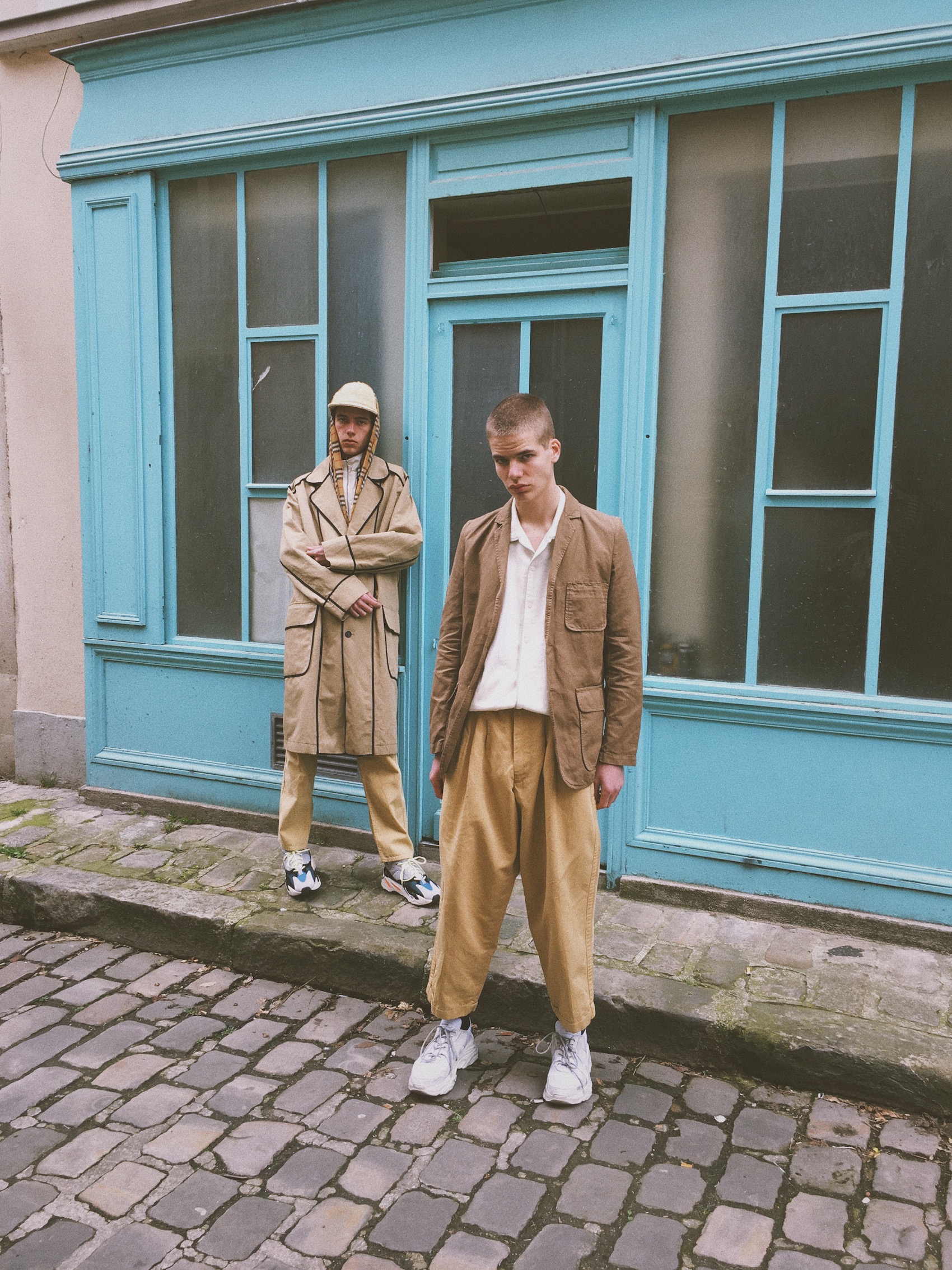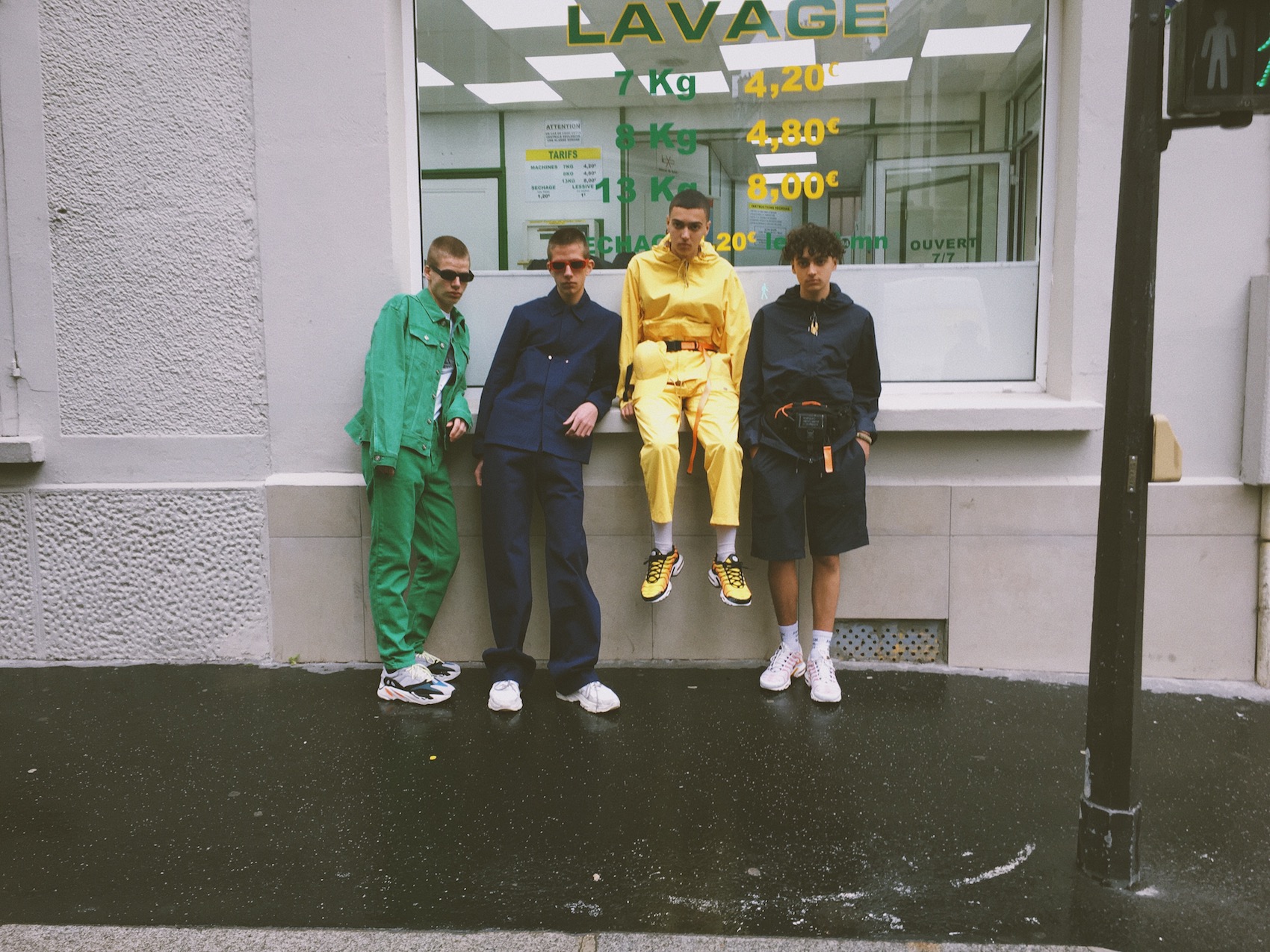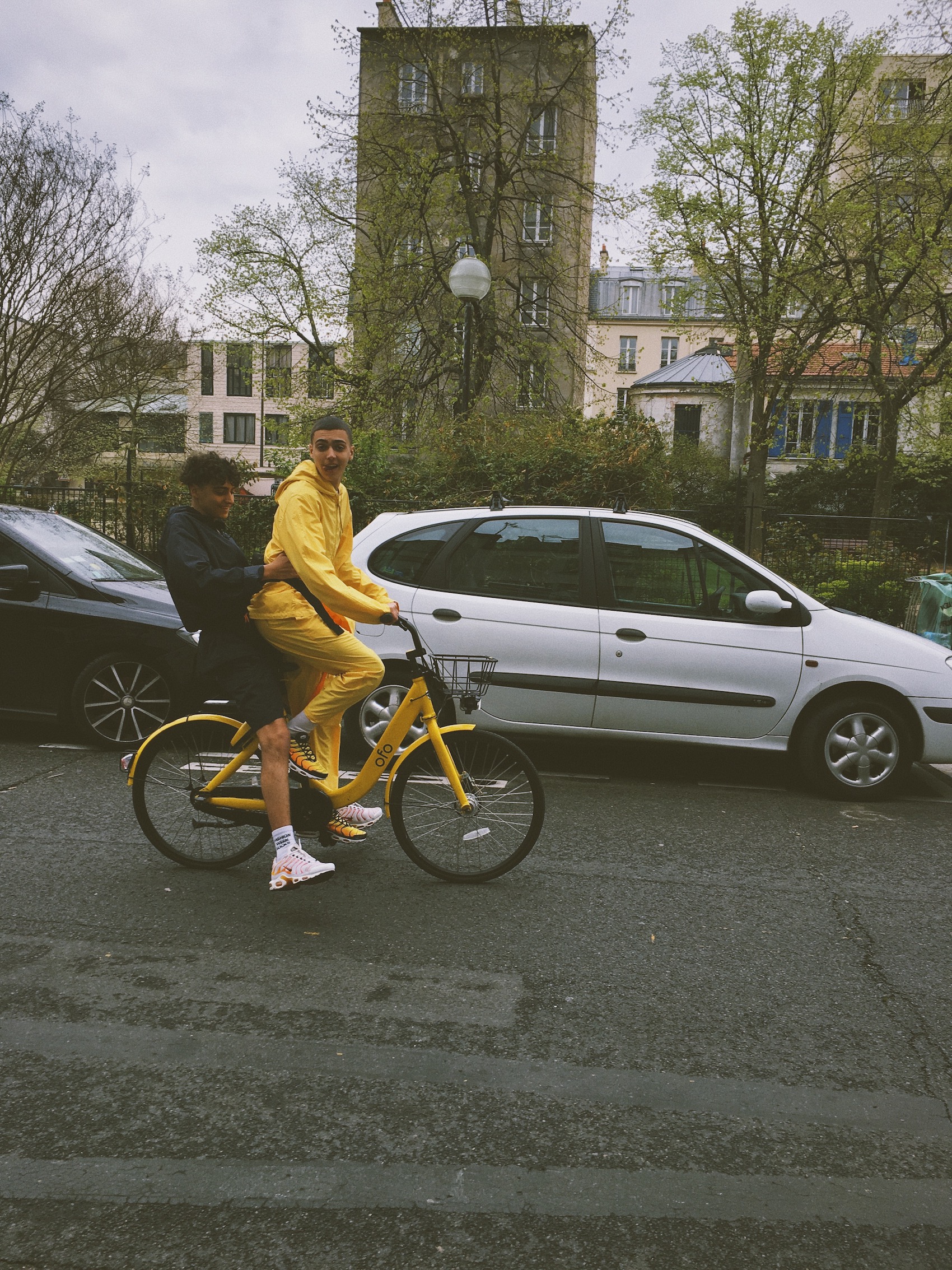 L-R Noé & Adam both wear Nanamica sets. Bags by Tourne de Transmission, Trainers Nike Air Max Plus.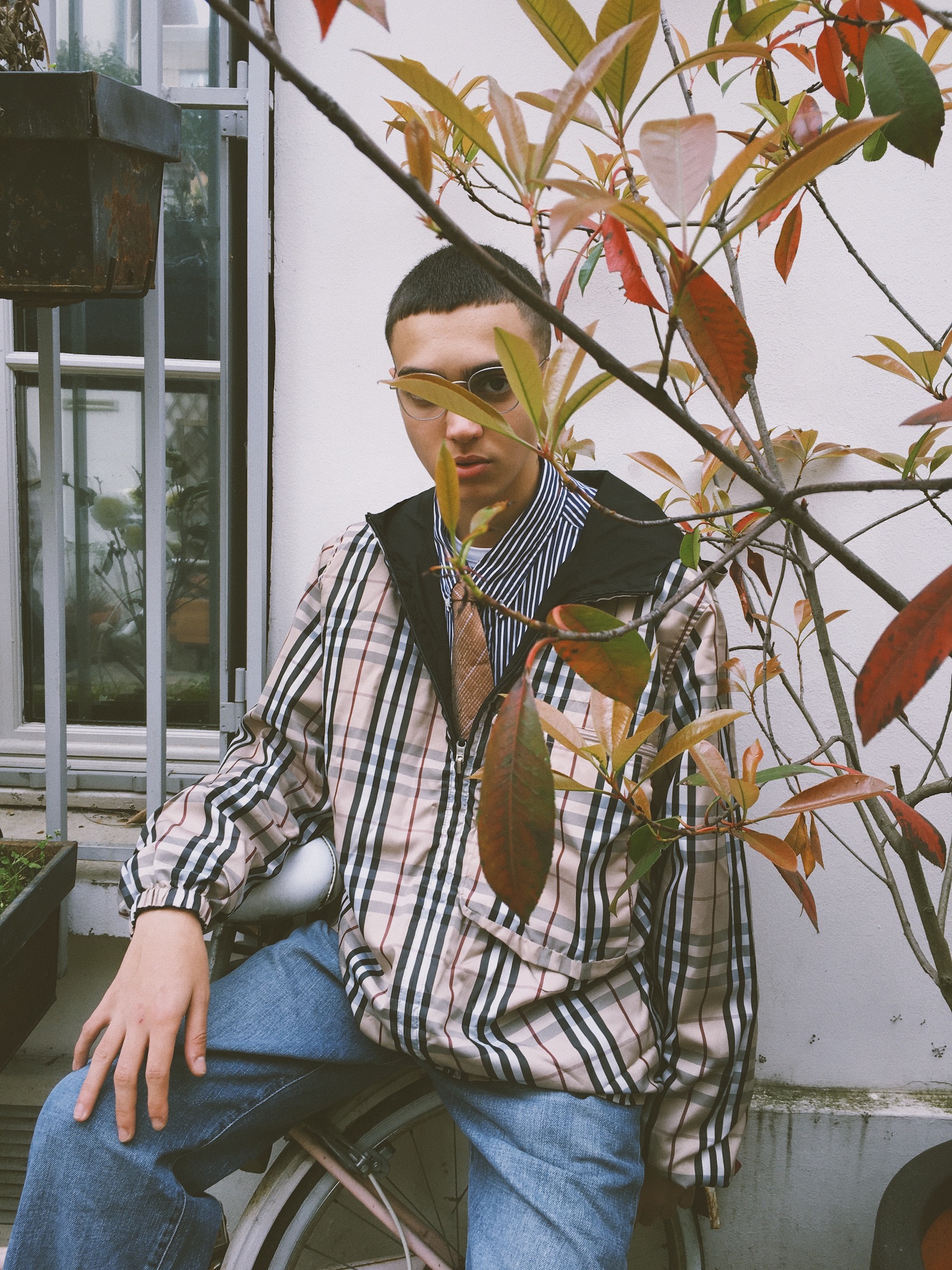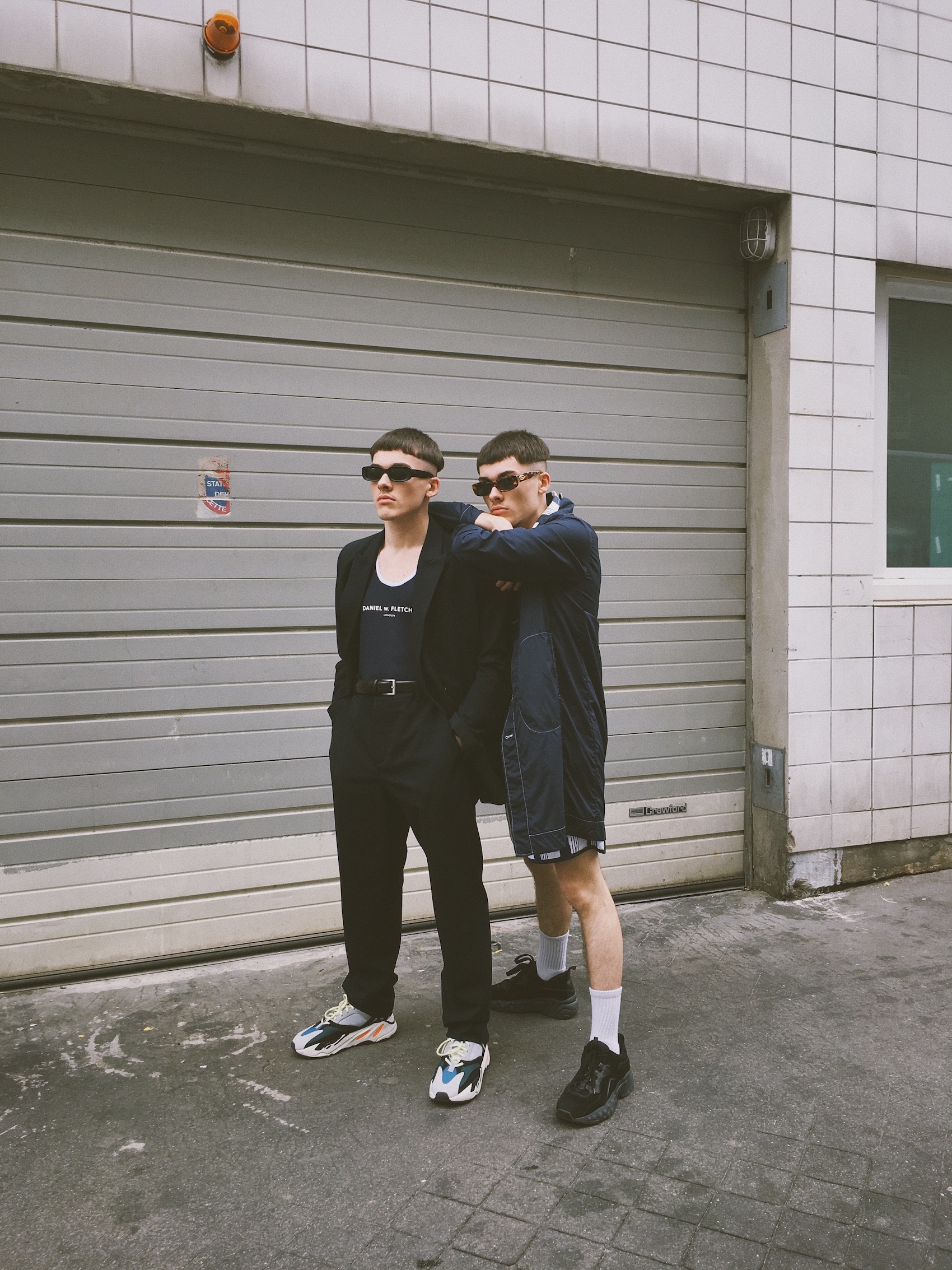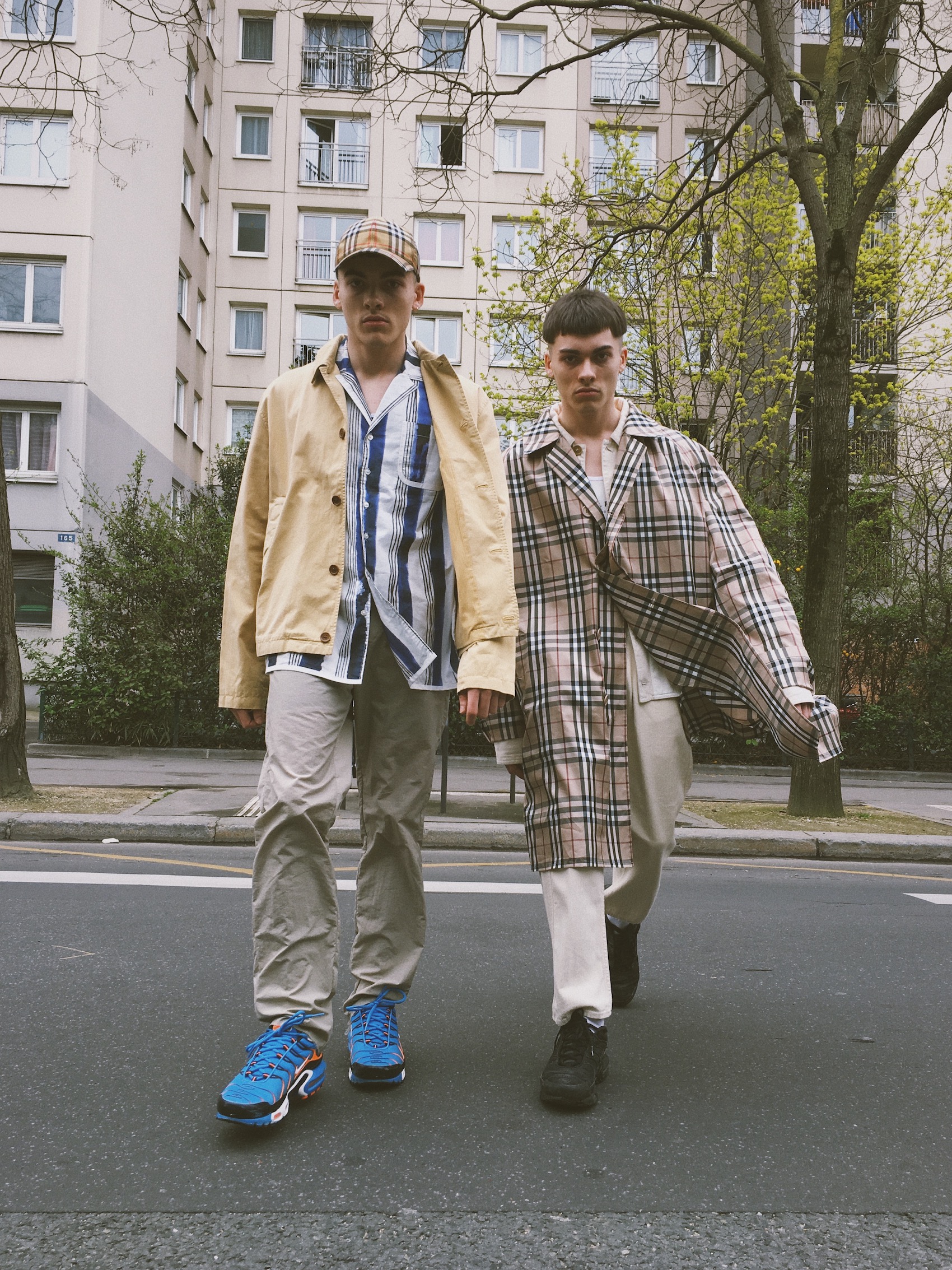 L-R Arturo wears Burberry cap, YMC jacket, Daniel W Fletcher shirt, Tourne de Transmission trousers. Victorio wears Burberry trench (stylists own) , YMC jacket and trousers. Both boys wear Nike air max plus trainers.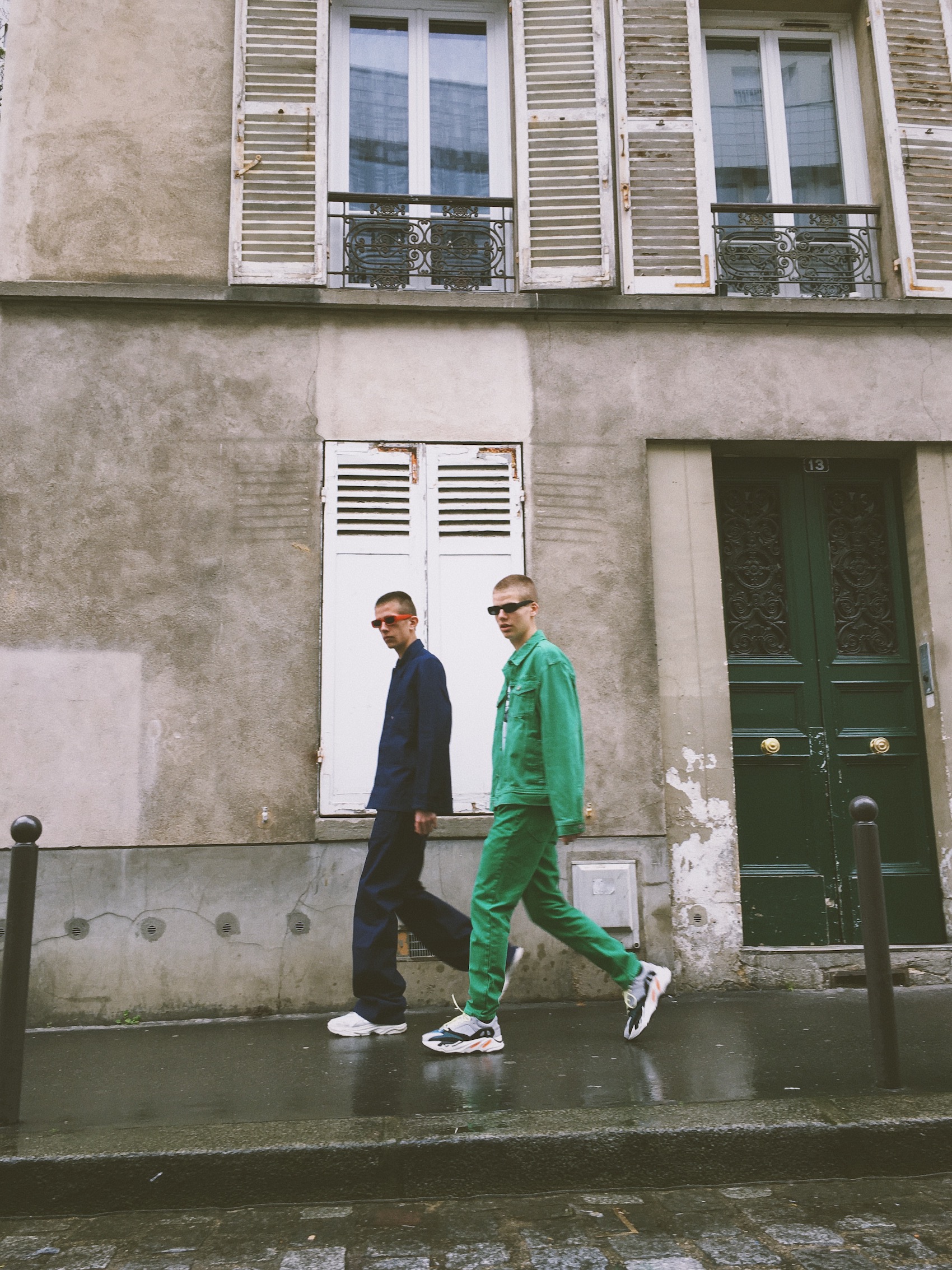 L-R Adrien wears BDG denim set Urban Outfitters & Minus Twø tee, Simon wears Lee Cooper denim set. Sunglasses Urban Outfitters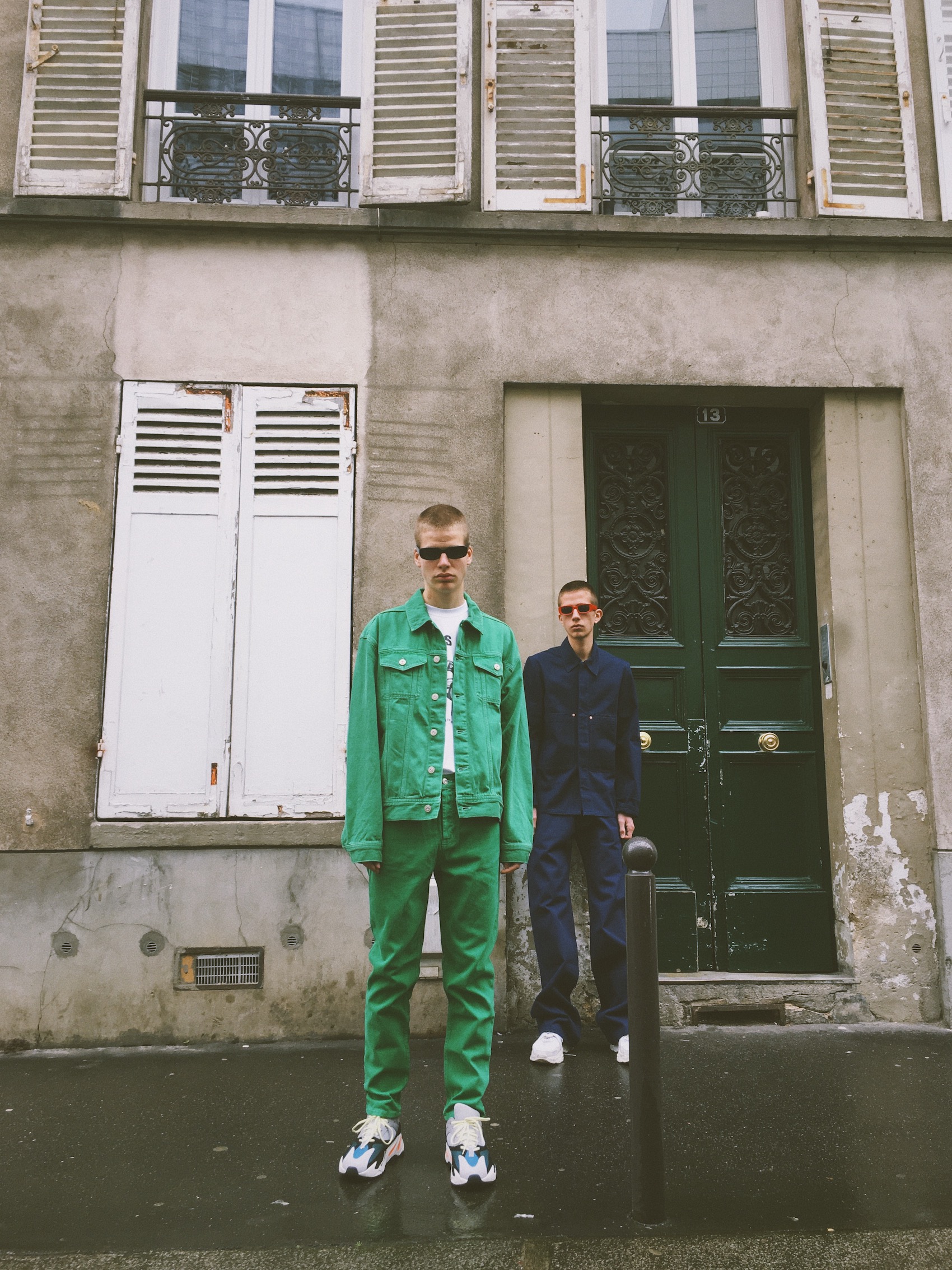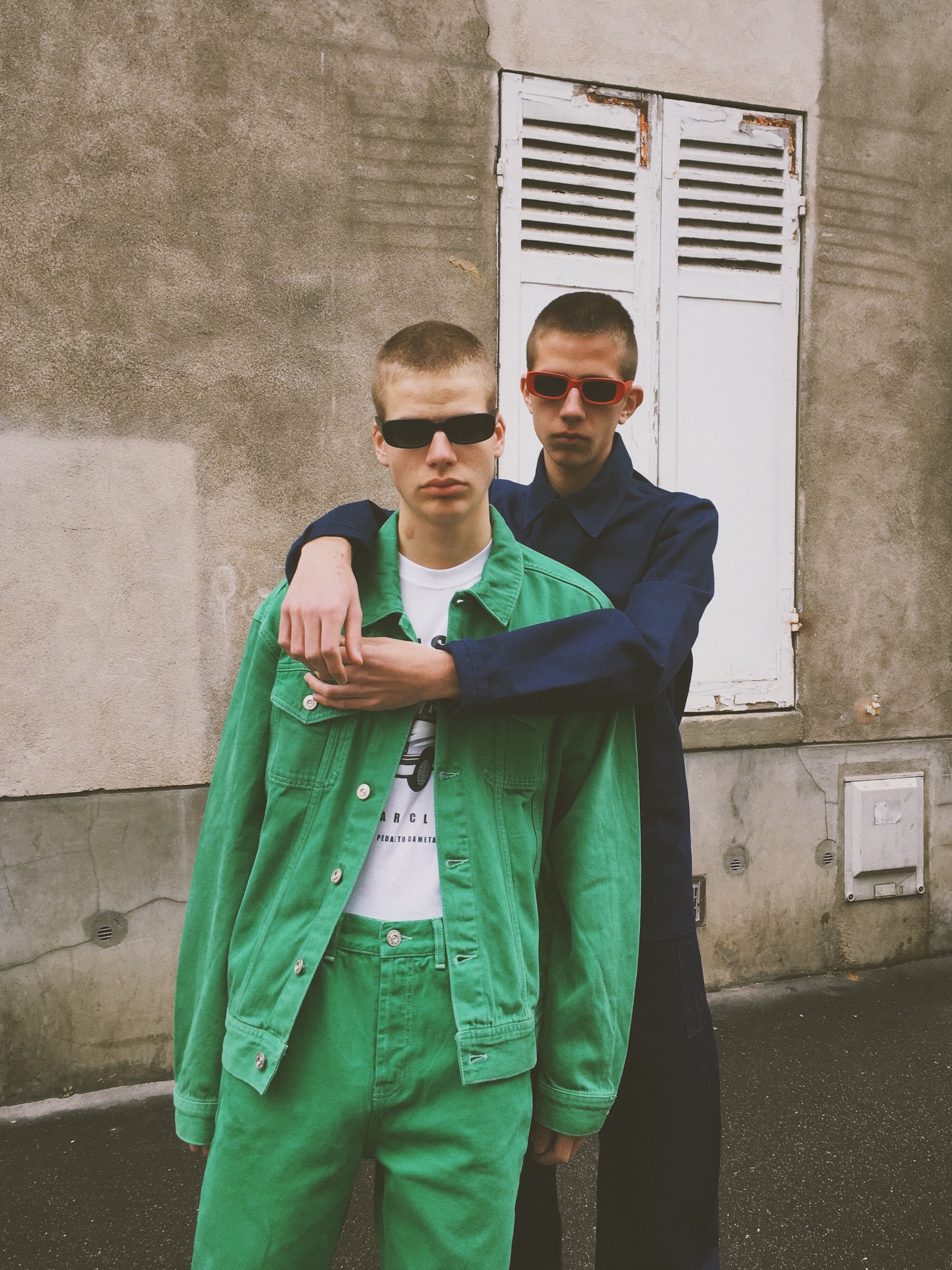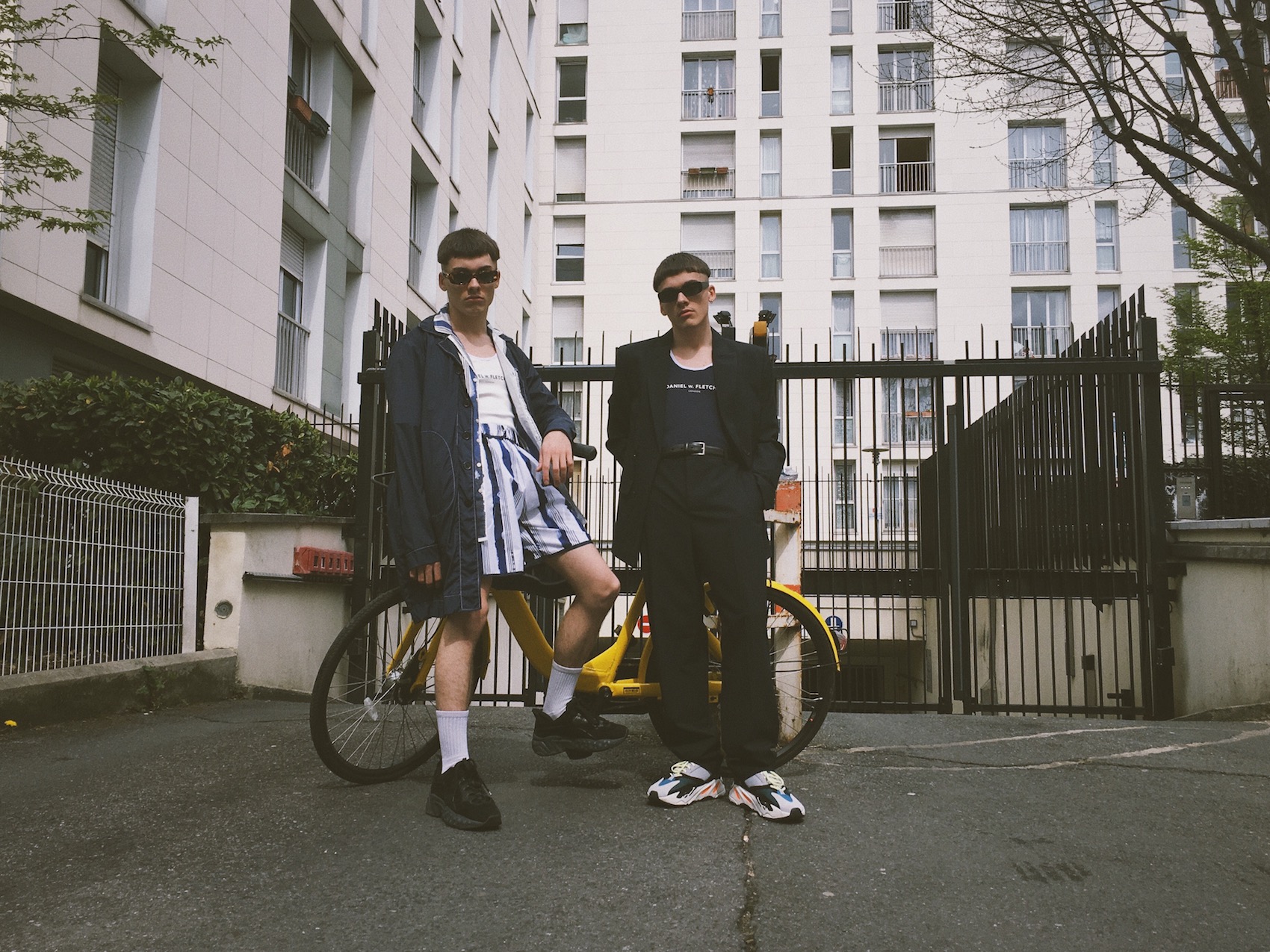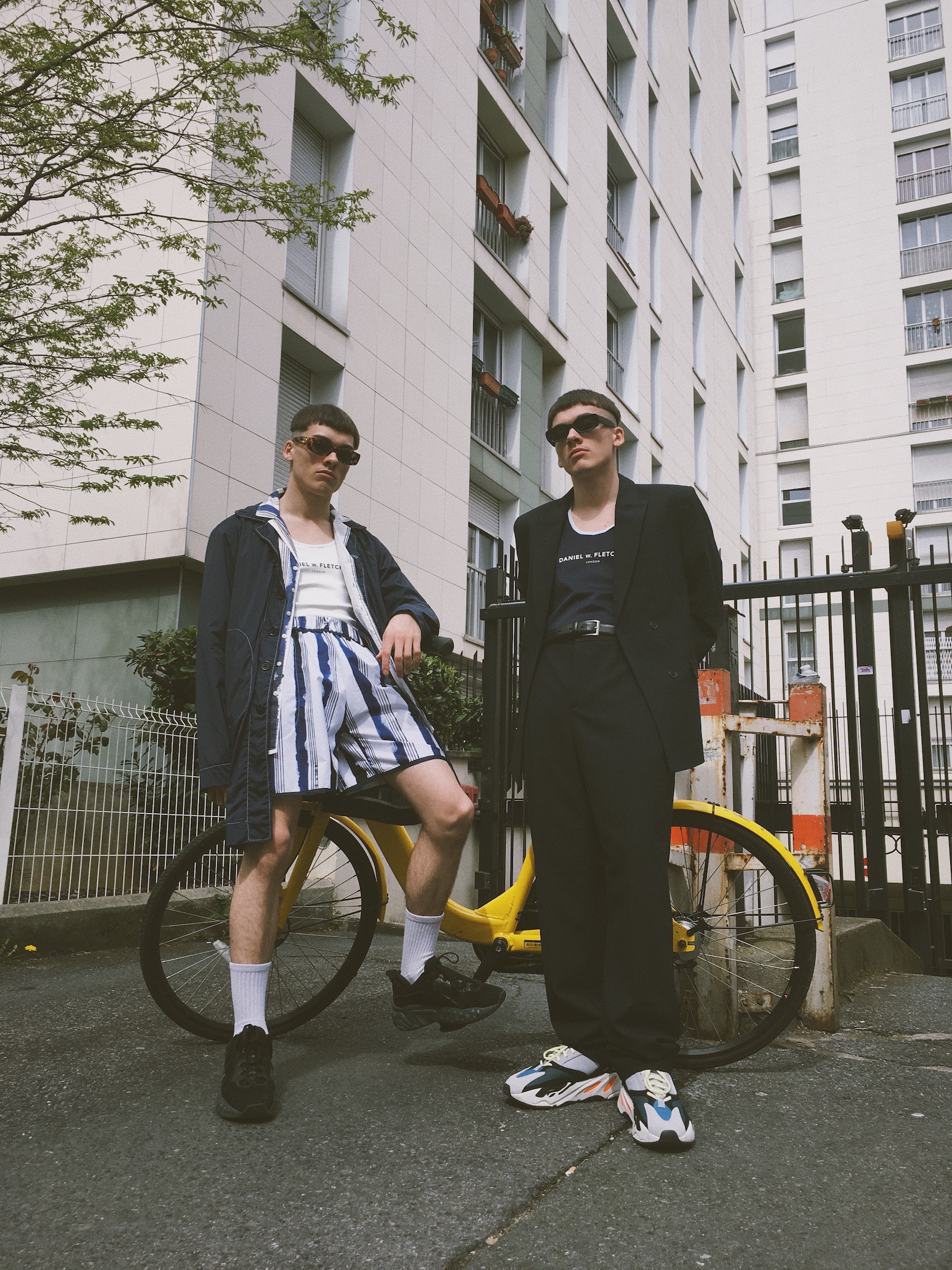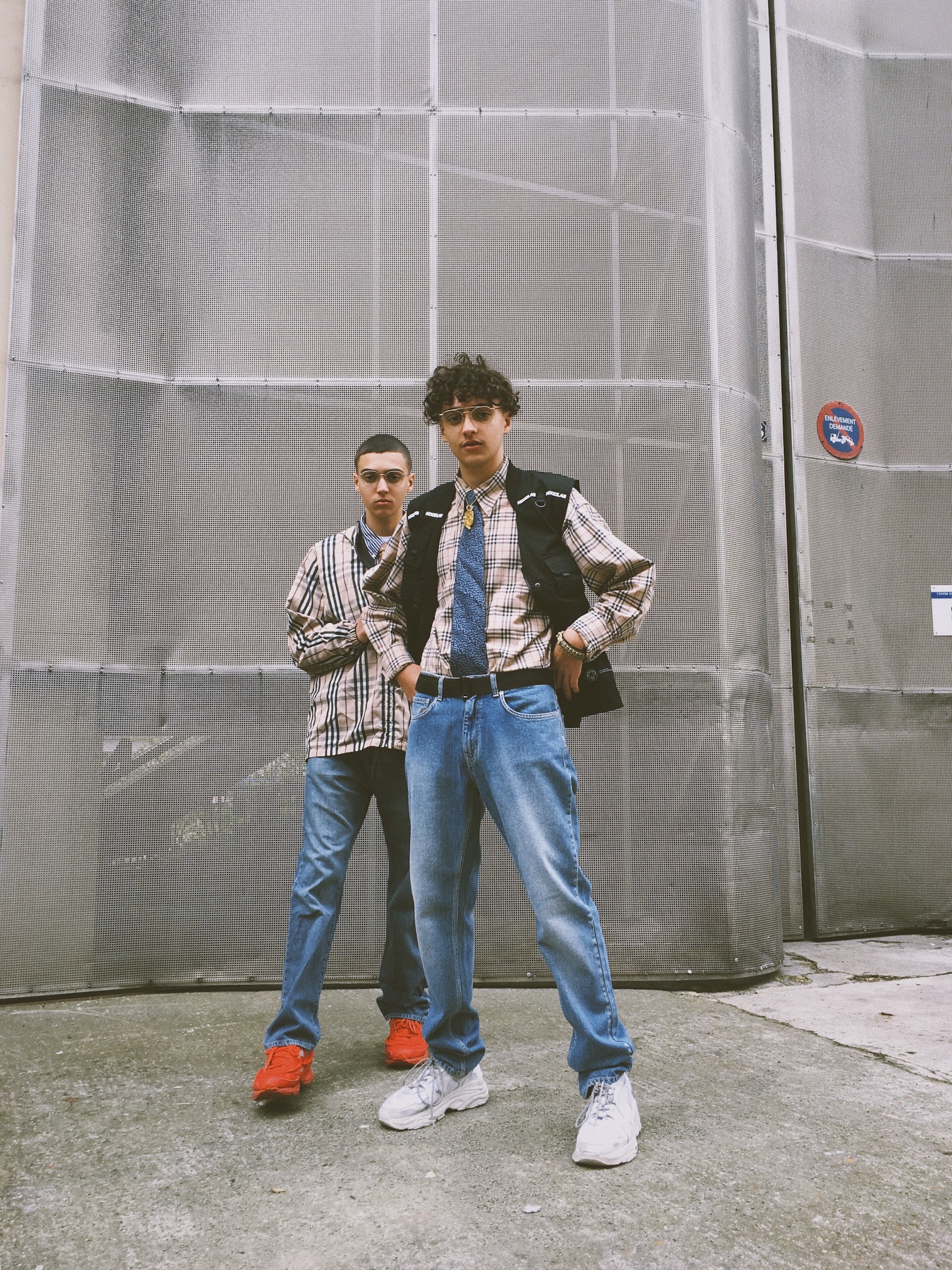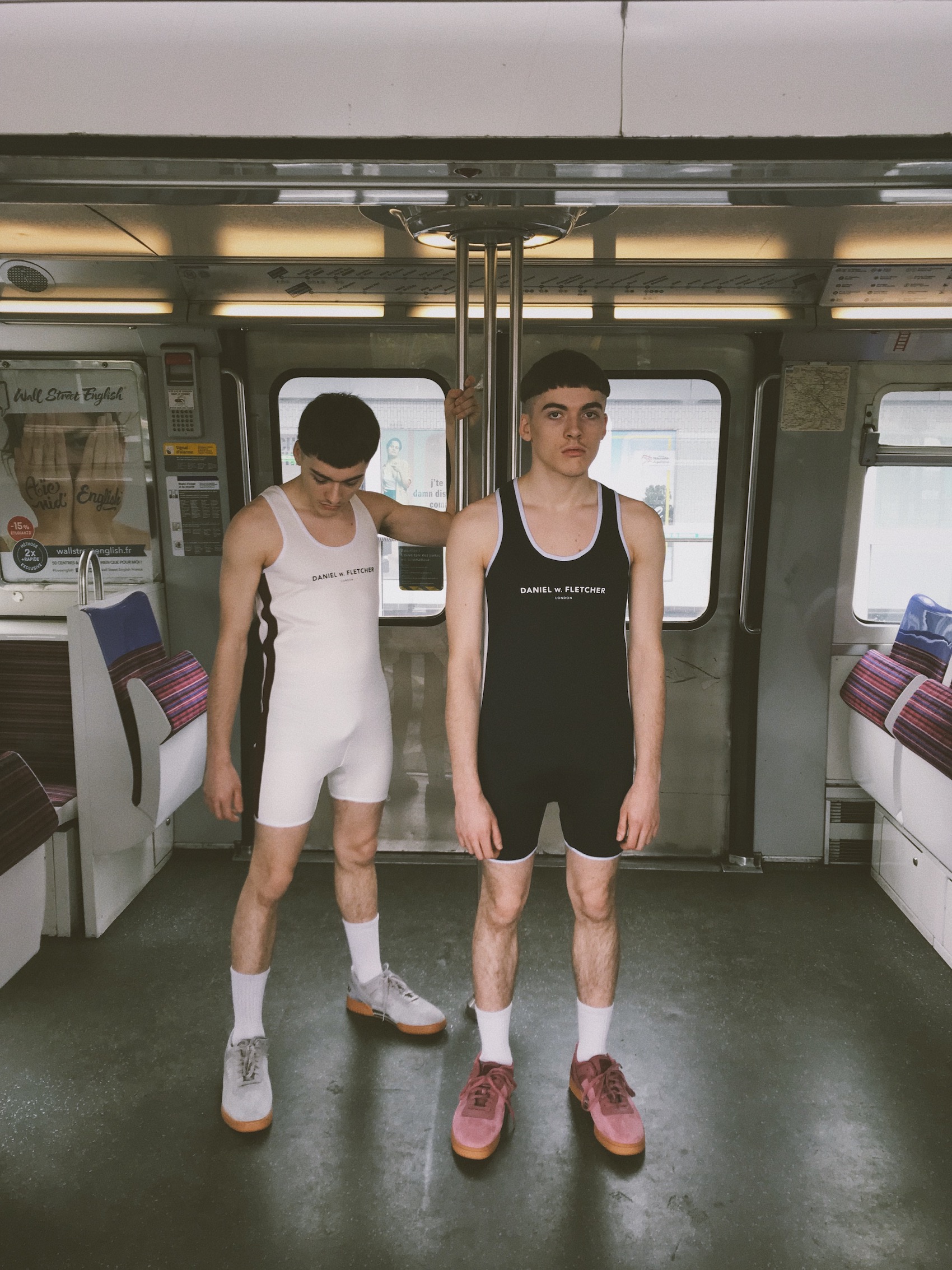 L-R Victorio & Arturo both wear Daniel W Fletcher jumpsuits with Liam Hodges x Fila trainers.