Talks music influences, fashion & London.
When South Korea meets London
Multi-talented Nam Tae-Hyun has taken over South Korea (his home) with roles in music, TV, film and radio – but now looks towards global domination. Influenced by the experimental nature of English music and fashion, Tae-Hyun feels at home in London and wishes he could perform here more often. Previous to performing in Camden with his band South Club, PAUSE met with Nam Tae-Hyun to discuss how British culture inspires him, his partnership with Adidas and touring around the world.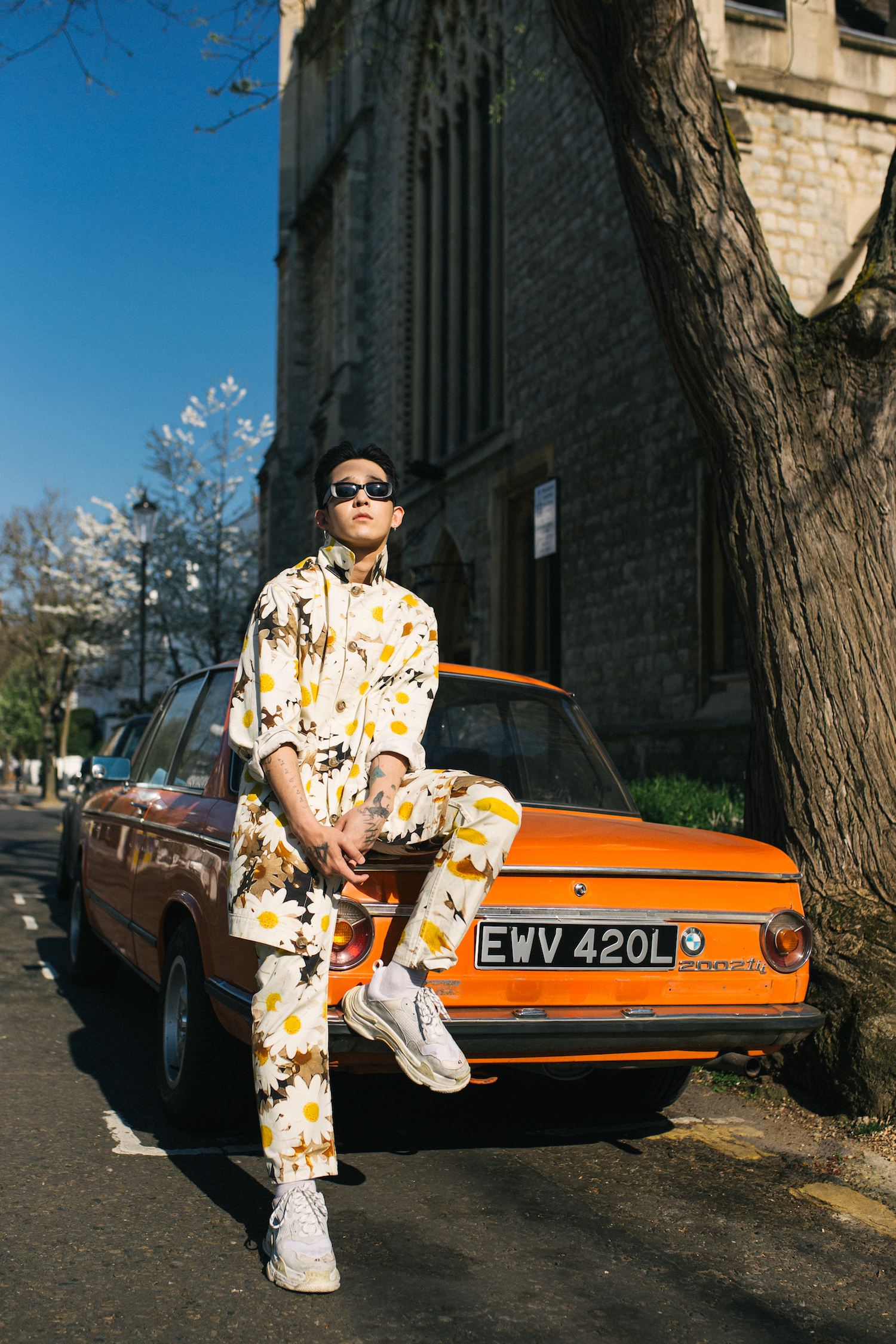 Floral Suit: Alex mullins
Welcome to the UK! What is your favourite thing about being in London?
Sherlock Holmes.
You are known for your bold fashion choices. What do you think of London's fashion scene?
My fashion style is inspired by England.
Your band 'South Club' is performing in Camden during your visit. Are there any British artists that have influenced your music?
I'm not exaggerating when I say that almost all of the artists and music which influence me the most are from England. Not only the big bands like the Rolling Stones, Oasis, Sex Pistols etc. but also the underground groups.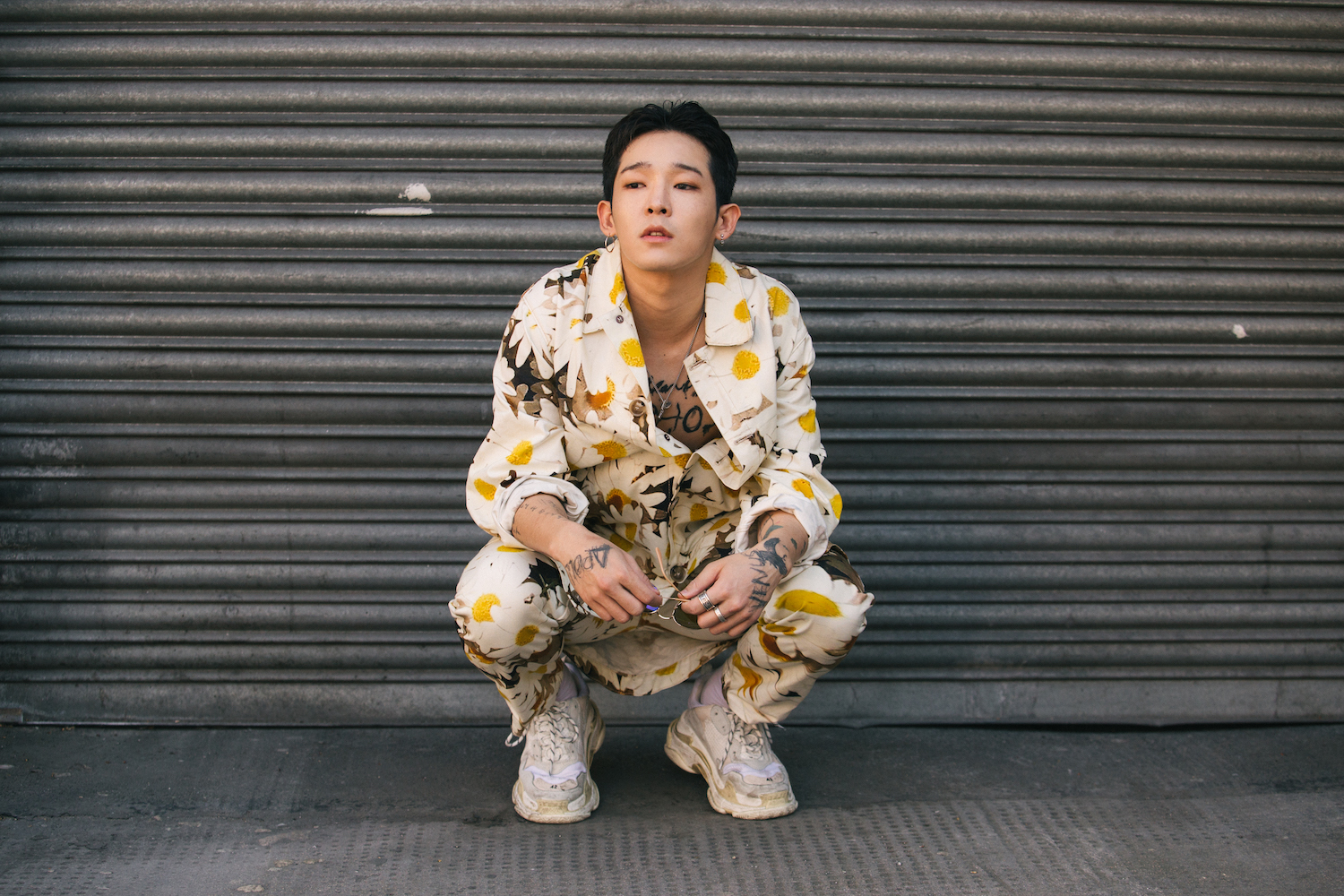 Camden is known for attracting an indie crowd, and your music with South Club fits into the indie genre, contrasting with your work in a K-Pop band. Was this switch in genres purposeful?
It is difficult to consider our music as an indie genre. We also have no change (or switch) in our genre. It is more based on "blues" like the Beatles or Rolling Stones. Isn't it hard to call them indie musicians?
While on tour, do you work on new music?
During the tour, you can't take much luggage so I can't bring a lot of technical equipment. Even doing simple work on the laptop can be difficult. For this reason, I'm following my hobby and listening to various kind of music which differs from our style of music like techno, progressive house etc.
What are three essential things you always carry with you when touring?
Underwear, sleeping pills and toiletries.
Do you have any pre-show rituals?
I watch video clips from big artists and practice my stage presence.
Reggaeton had a moment last summer in the British charts. Do you think it's time for Korean music to take over the UK?
I have no idea if Korean music can take over the British charts but it would be nice if the music of South Club can do it.
You are the face of Adidas Korea. Why does the sportswear brand appeal to you?
Adidas stands for virility, youth and challenge which shares the same values as me. I think this could be the reason.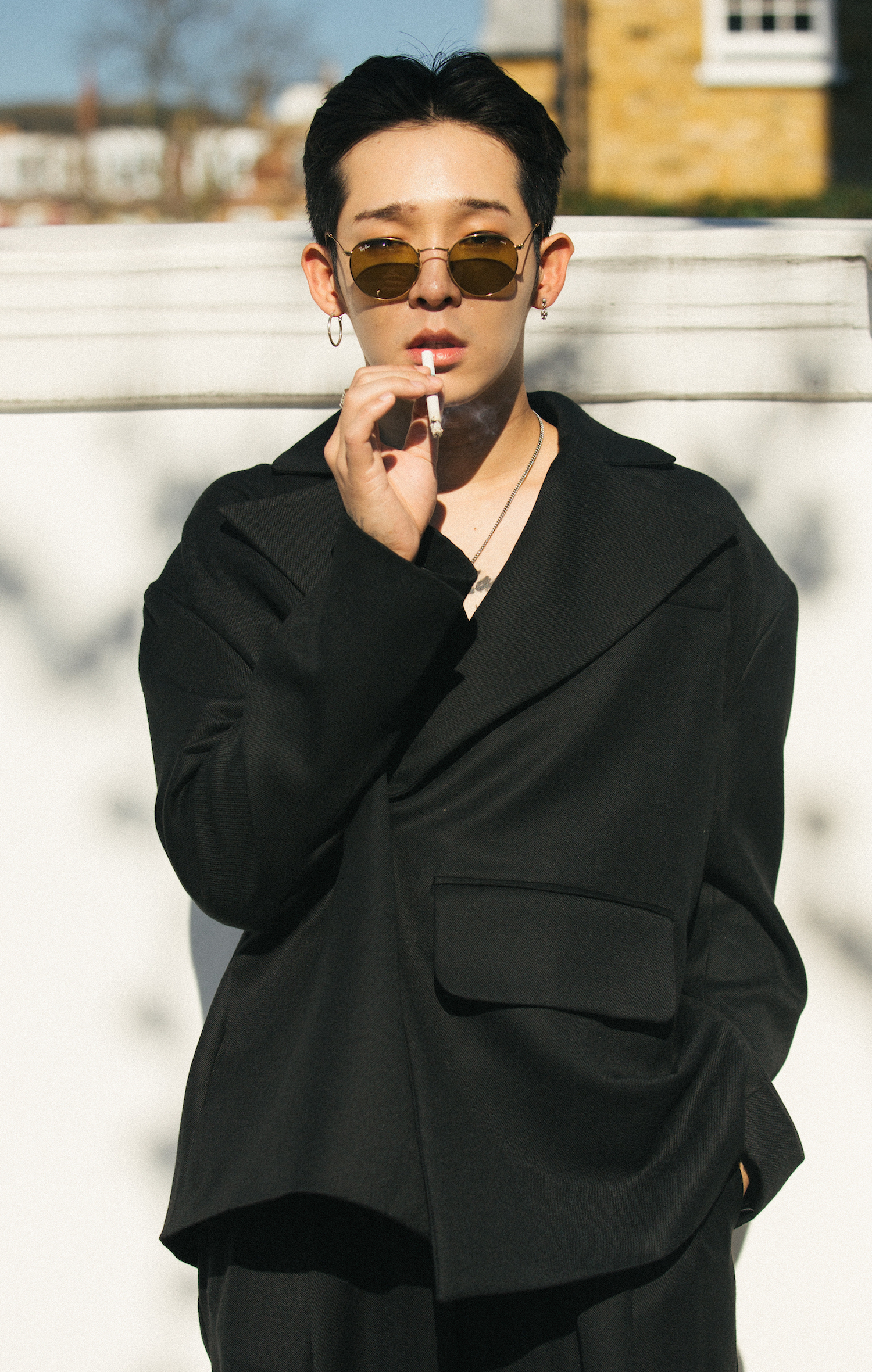 Black Suit: Tourne de Transmission
What are your favourite Adidas trainers and why?
I love Adidas sliders because they're comfortable.
What would a Nam Tae-Hyun x Adidas sneaker look like?
Freedom
You are constantly switching-up your hairstyle/colour. Do you think it's important to experiment with looks?
That's right, and I have a lot of fun. It is attractive to develop yourself continuously, and at the same time, others will see it that way. There are people who are inspired by me, and for them, I don't want to be lazy.
 Is your tour wardrobe planned out or do you decide what to wear to each gig on the day?
I shop during the tour and decide spontaneously.
What are other musicians killing the fashion game for you right now?
 Currently, The 1975's Matthew Healy's style is impressive.
Where do you see yourself and 'South Club' this time next year?
I hope to have the chance to do a lot more performances in Europe.