SkullCandy Crusher Wireless Headphones
A trusty brand that's more than earned its keep upon our heads – Skullcandy's iconic headphones delivers powerful and dual-channel haptic bass meaning you're not going to miss a beat, literally. With up to 40 hours of battery life, just connect to your Bluetooth and away you go!
Nokia Body+ Scales
Offering a complete weight tracking tailored to those seeking an effective weight management technique. Weighing in with the Nokia Body+ scales is just the beginning. Every session will provide you with feedback via a weight trend and BMI screens. Just link the scales to a free app on your smartphone to track your progress anytime you like.
Amazon Fire Stick
Prime and chill? If you're not quite up for signing up to a rolling Netflix contract and not committed to an Amazon Prime account – getting the Amazon Fire Stick is the perfect middle ground. The plug-in device gives access to Amazon Originals including on-demand TV services.
Lumie Wake-Up Light
Stop waking up to that irritant phone alarm and instead introduce the wake-up lamp that slowly emits warm light, recreating the scenario of a natural sunrise. The Lumie Wake-Up Light is the perfect helping hand in balancing your mood and reducing tiredness.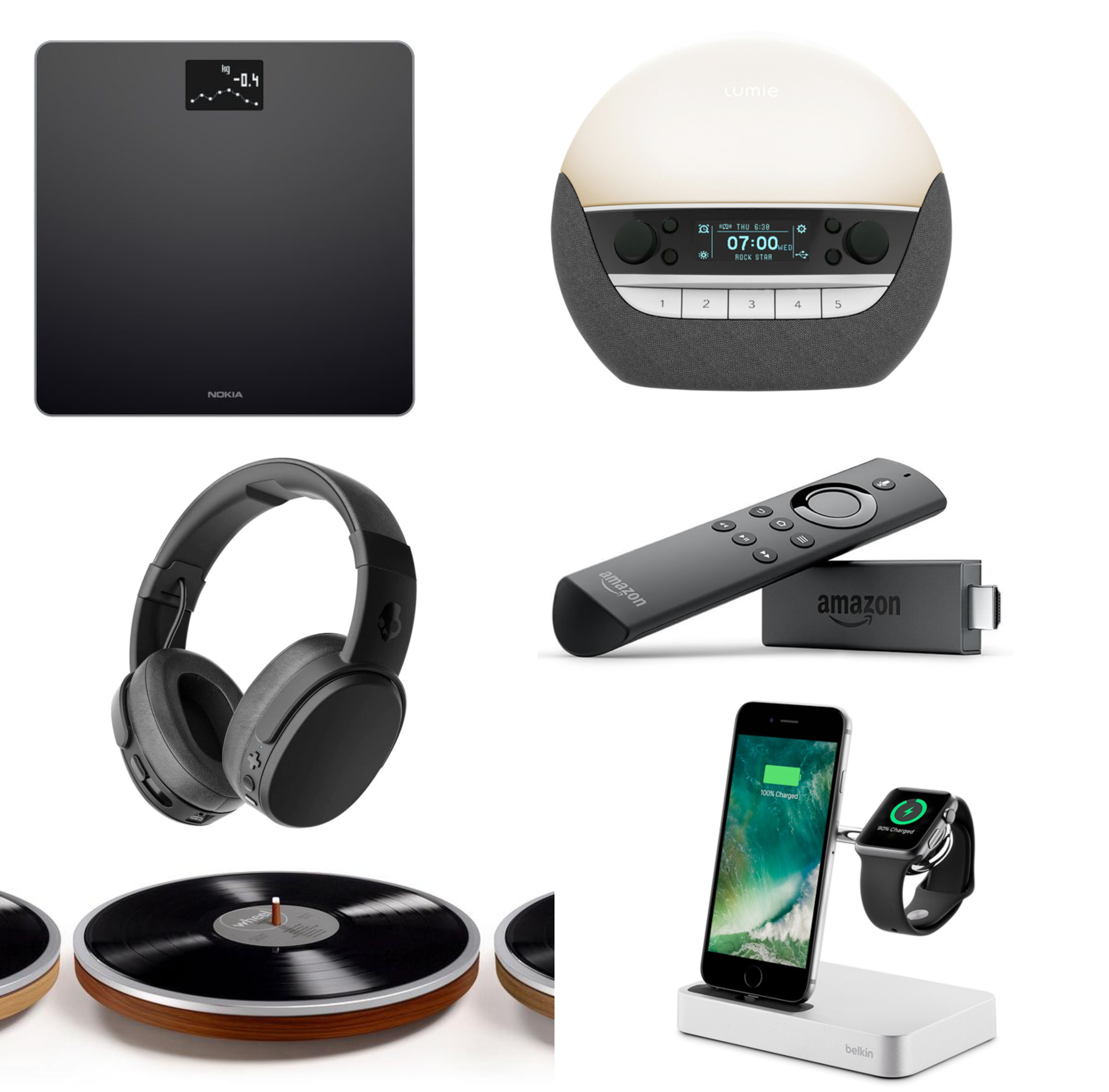 Miniot Record Player
This minimal record player is simple and easy. It is a refreshing take on the vintage styled record players and takes up next to no room. Just plave a record on the Wheel and it will play the bottom – functions are controlled by the center stick.
Belkin Charging Dock
Give your tech a well-deserved home with this handsome USB charging dock. Let the charging dock do it's business whilst you do yours – without being tangled in a maze of wires under your desk.