Japanese Men's Brands in Paris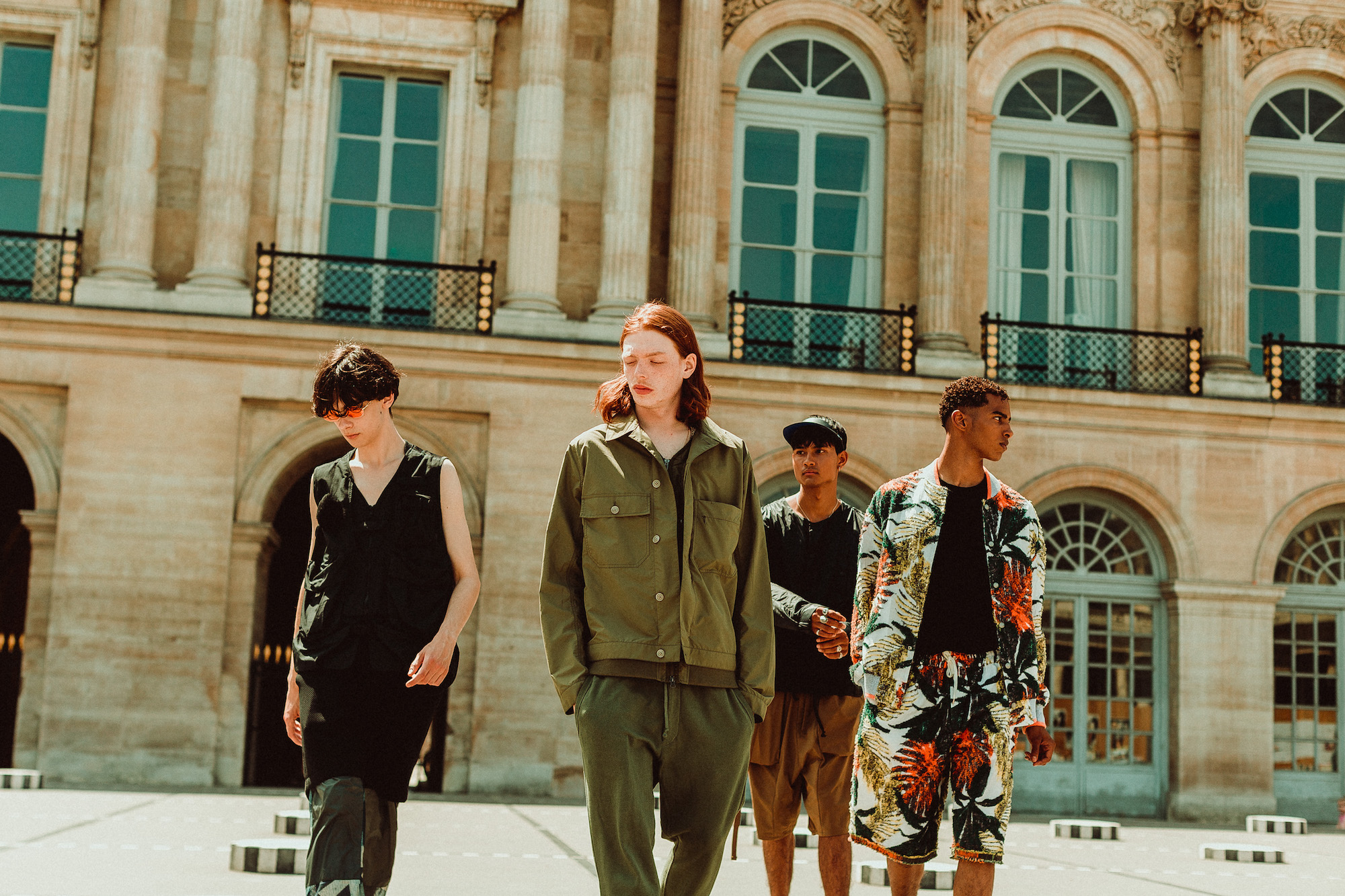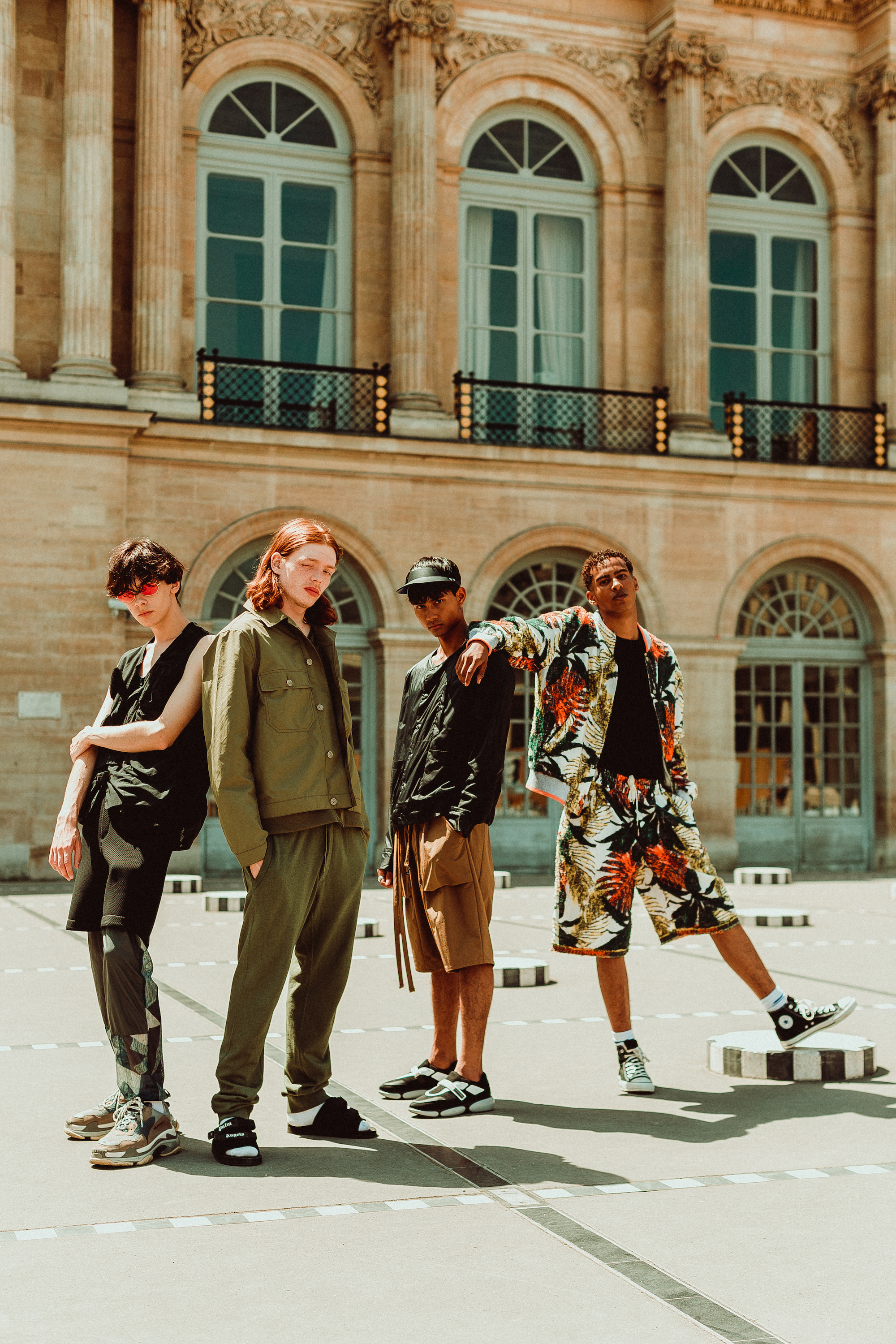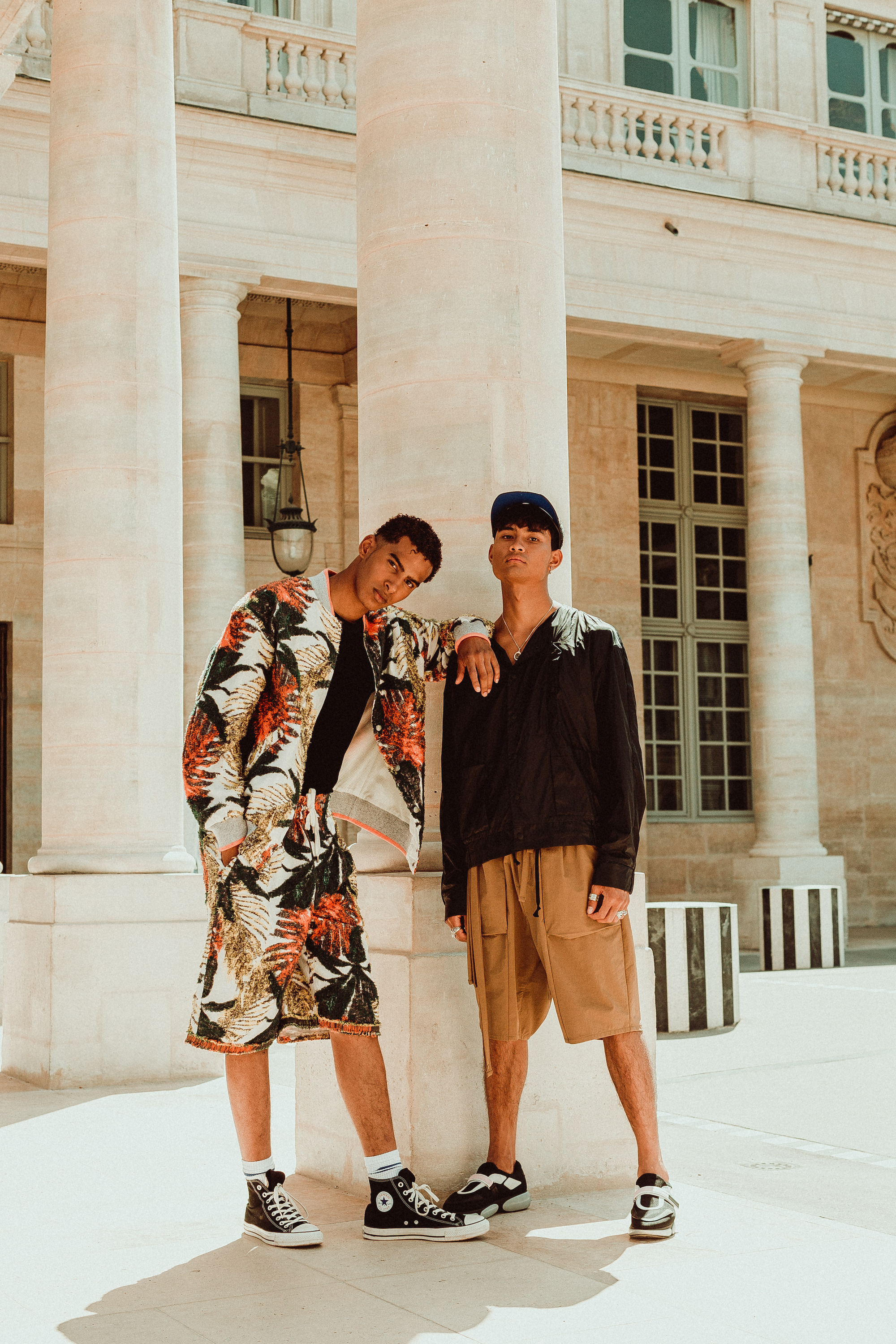 With the fusion of east and west becoming increasingly prevalent in the realms of fashion, we're now more aware than ever of the serious sartorial talent coming from Asia. Celebrating design from Japan, PAUSE captured some of the most exciting labels emerging from the area while on location in Paris. For those looking to ex- plore what the east has to offer, take the opportunity to check out some of our favourites presenting their collections during Paris Fashion Week.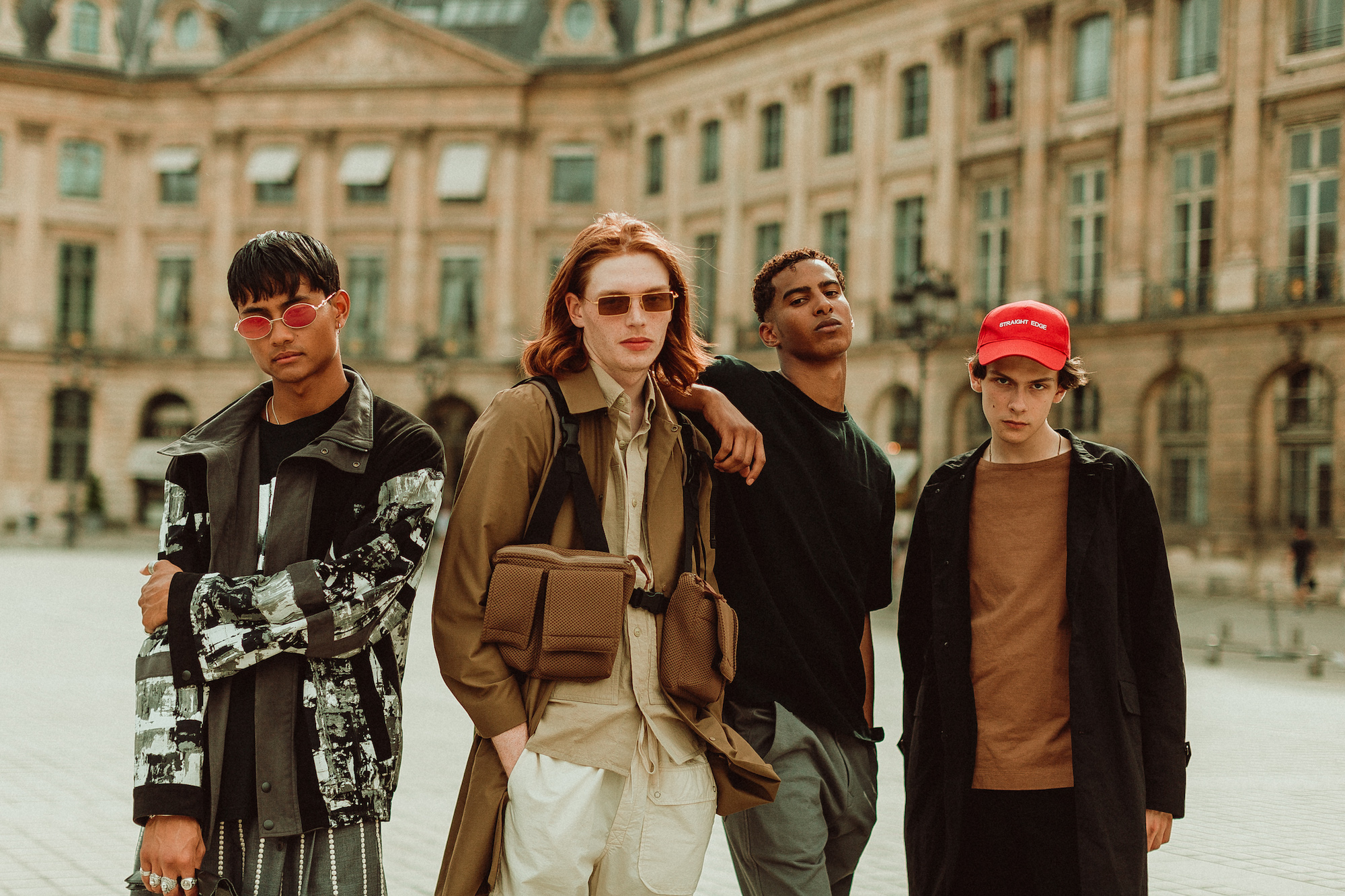 STILL BY HAND
Wearing Still By Hand you'll exude the quiet confidence of someone who knows that they've purchased something of unparalleled quality. The Japanese brand has made its name with smart design and an eye for detail, but what really makes it stand out is a passion for quality fabrics and an emphasis on artisanal quality. In a world of fast fashion, Still by Hand is creating hand-made garments that will truly last. Taking an understated approach to contemporary menswear, the design team favours wearable silhouettes and wardrobe staples. Unsurprisingly, therefore, crisp cotton tees, light-weight knits and impeccably tailored outerwear have become its hallmark. These timeless classics are interpreted in a minimal palette, and this restrained approach is also expressed through the lack of noticeable branding on each garment. With a piece by Still By Hand, the clothes speak for themselves. We're excited to see Still By Hand present their SS19 collection in Paris, where we're sure their "je ne said quoi" will captivate the French fashion world.
Where: MAN Paris
When: 22nd – 24th June
SHOP STILL BY HAND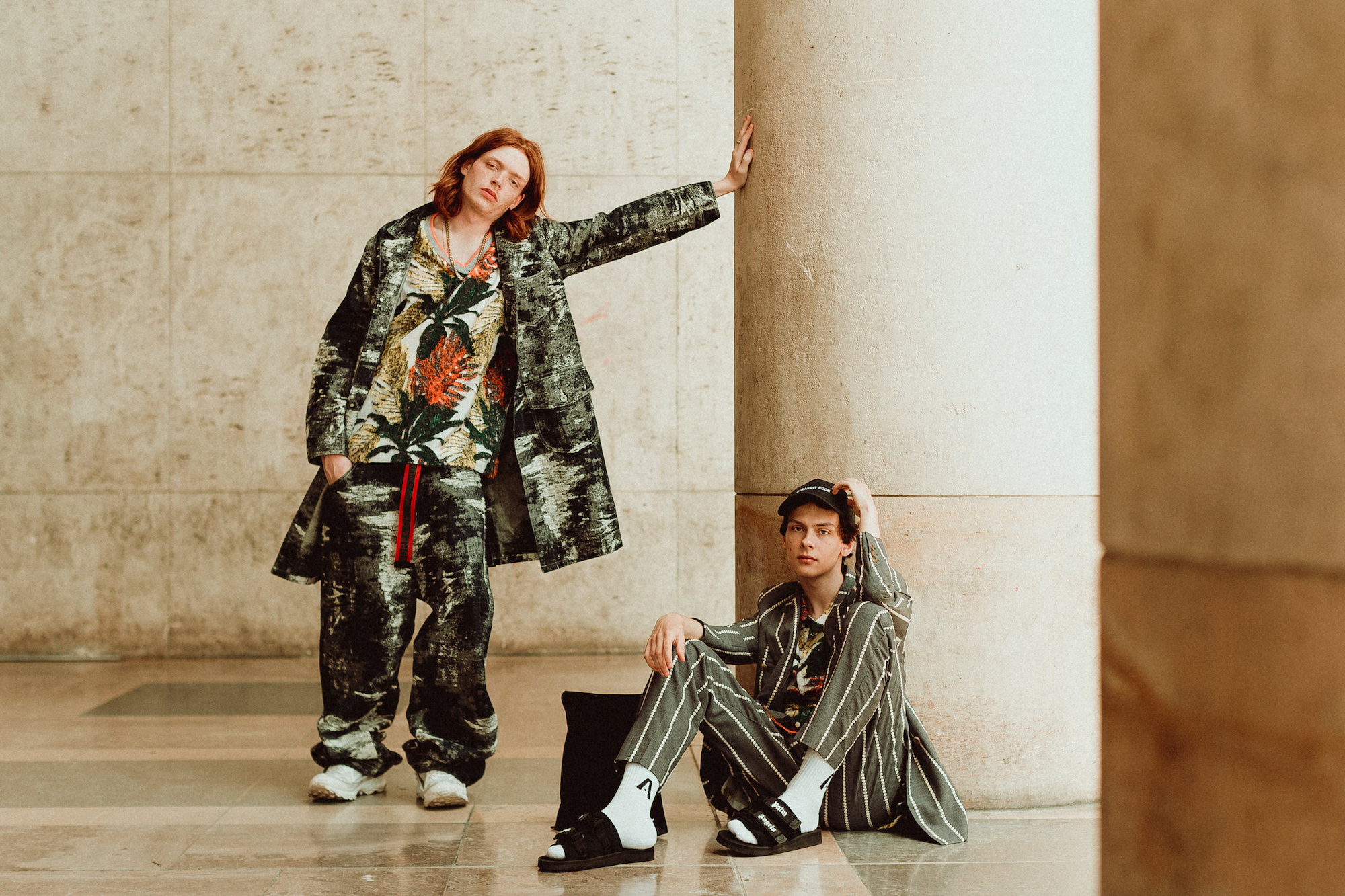 CURLY&Co.
Approaching the milestone of almost a decade in business, Curly & Co has curated a distinctive brand identity and won a loyal fanbase of fashion-forward men with a superior taste in streetwear. Founded in 2009, Curly & Co's signature 'cut-and-sew' garments are inspired by workwear and sportswear, as well as elements of military uniforms. The 'cut-and-sew' method is an elaborate technique necessary for the sewing of gloves and harks back to the brand's beginnings in, you guessed it, a glove factory. The artisanal production values place functionality and durability at the forefront of the design. However, while the pieces are designed and made in Japan, current designer Hiroyuki Ito creates with an international audience in mind, keeping an eye on global fashion and trends. We can imagine Curly & Co.'s new collection will go down a storm at Paris Fashion Week and know that their subtle experiments with shape and colour will be a hit with even the most discerning of menswear aficionados.
Where: MAN Paris
When: 22nd – 24th June
SHOP CURLY&Co.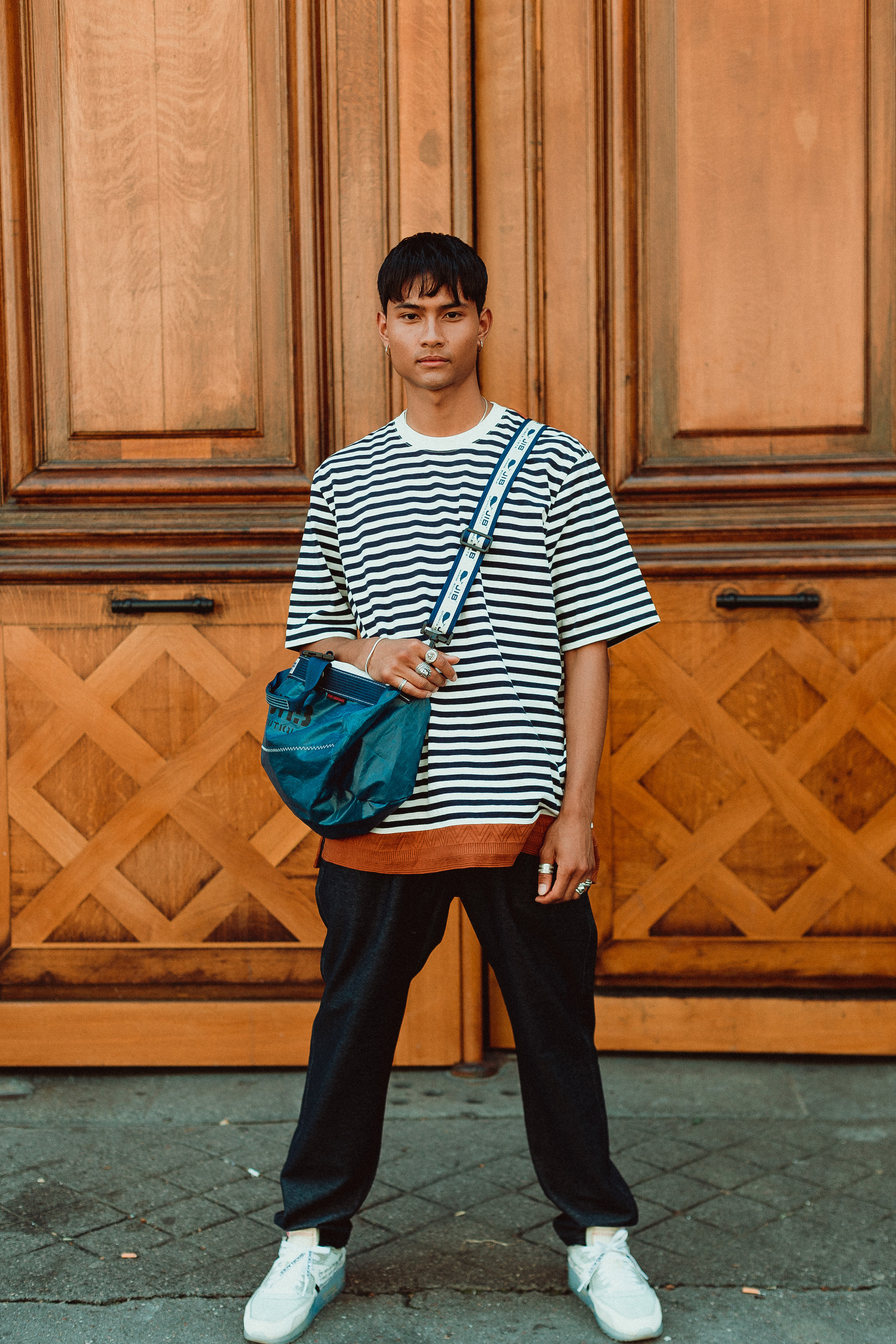 NANAMICA
Nanamica's designs embody a utilitarian aesthetic with sportswear overtones, and the creative team behind the brand is made up of experts in casual wear and
sportswear. The utilitarian sensibility extends beyond the visual and into the ideals which inform each step of the design process itself, with Nanamica hoping to empower its customers to live happy, comfortable and, above all, stylish lives. After be- ing established in 2003, Nanamica became one of the leaders in the movement to create beautiful, functional menswear items with a flair for product innovation. The brand stands out for its use of materials like Gore-Tex and Pertex for their outerwear, making these pieces completely weather-proof. It's rare that a brand can offer up such technical innovation whilst serving some serious looks, but Nanamica manages to reconcile the contradictions. Their current season boasts pocket hats, ambivalent slogan tees and plenty of seersucker. With this tongue-and-cheek take on summer dressing in stores now, we're hungry to see what the label will come up with for SS19.
Where: MAN Paris
When: 22nd – 24th June
SHOP NAMICA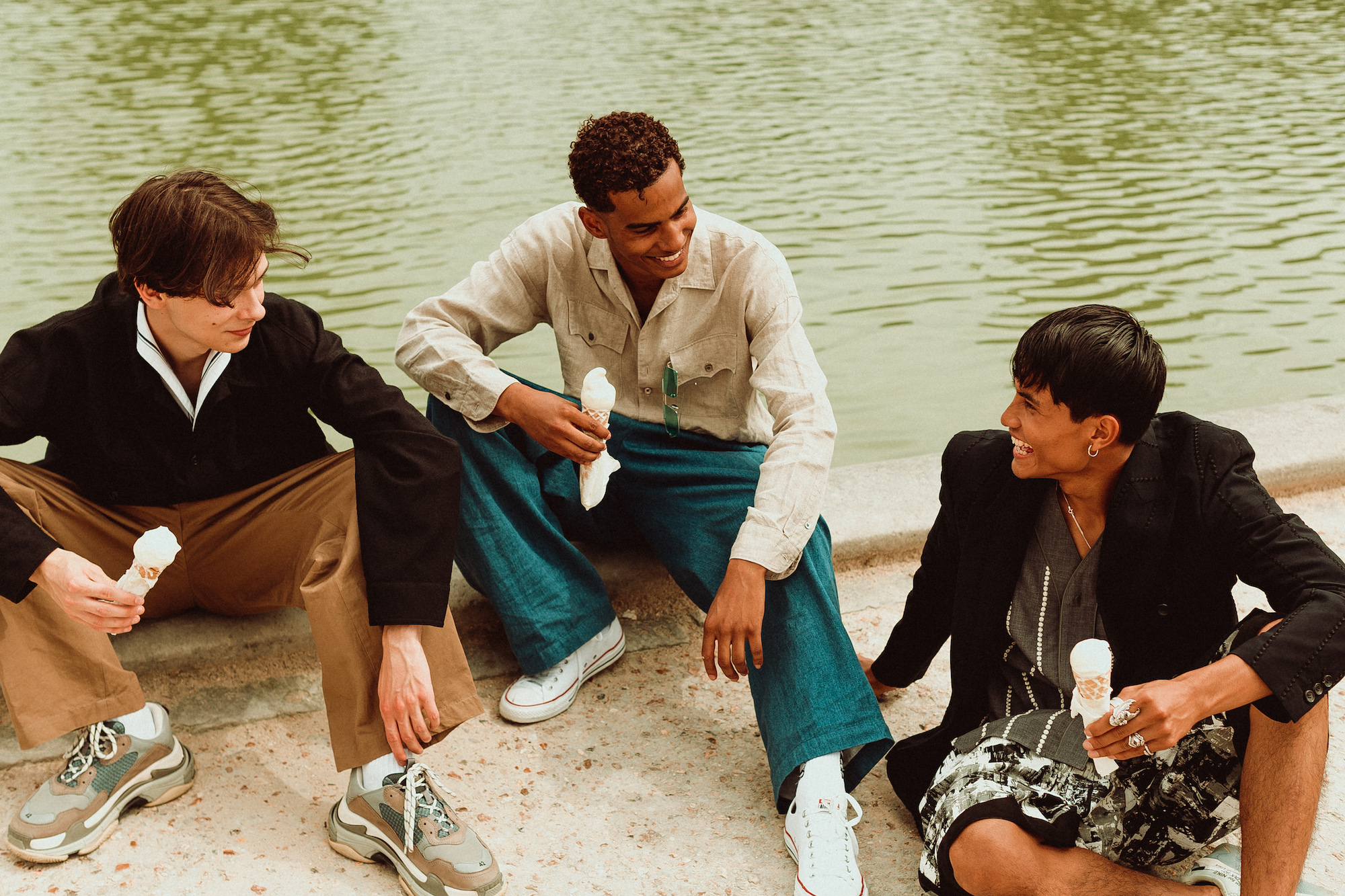 Snow Peak
Snow Peak was founded in 1958, when its founder Yukio Yamai, an accomplished mountaineer, made his own line of superior gear after being disappointed with the quality of products already available on the market. His innovative spirit is at the brand's core, even to this day, and it is this which gives the label its pioneering edge. Today, Snow Peak provides a wide range of high-quality clothing, outdoor apparel and accessories to consumers. All of their products are designed for maximum efficiency and durability to help customers to reconnect with nature and spend prolonged time outdoors. Snow Peak has established a name for themselves across Japan and their international presence is growing year on year, bolstered by the popularity of auto-camping and outdoor pursuits. By showing at Paris fashion week, it seems that the brand is reshifting focus in order to adopt a more global mentality and present its collections to a European audience.
Where: MAN Paris
When: 22nd – 24th June
SHOP SNOW PEAK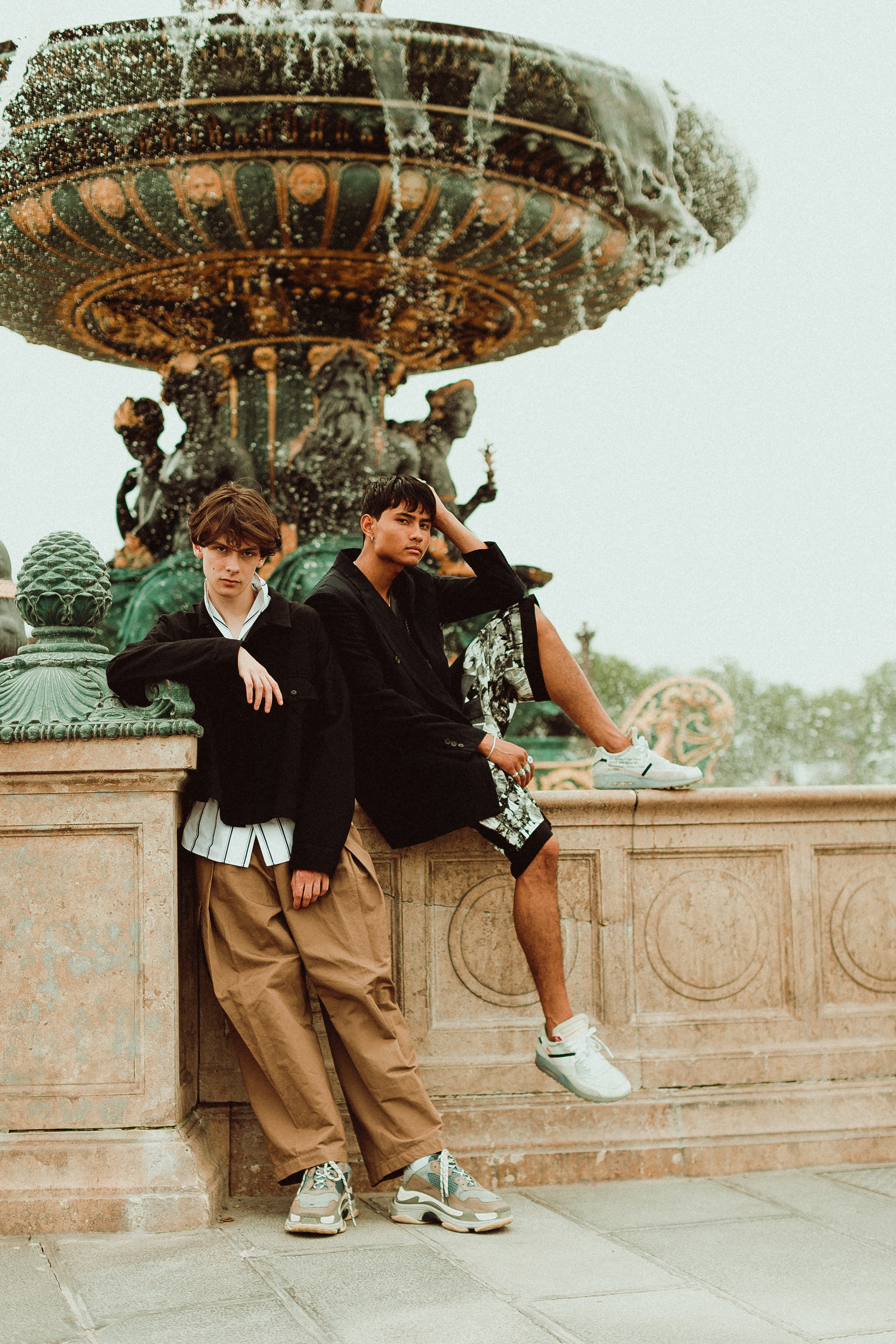 Blue Blue Japan
Best known for its denim wear, the brand explains in its mission statement that; 'Handmade, indigo and 'sense of warmth' have been important characteristics since we launched Blue Blue Japan.' Whilst concentrating on quality and functionality, Blue Blue Japan also looks to provide a customer-focused, personalised experience, and serve as an antidote to the faceless corporations which populate high streets the world over. The brand is driven by the notion of items being 'life-orientated'; comfortable, well-designed and user-friendly. Through the quality of materials and the rigorous production methods, Blue Blue Japan is able to ensure that each of their products can remain a firm wardrobe favourite for many years to come. Rather than reducing costs by outsourcing labour to factories elsewhere in Asia, Blue Blue Japan maintains the quality of their items through made-in-Japan production and by incorporating Japanese traditional techniques and methods like Pure Indigo dyeing.
Where: MAN Paris
When: 22nd – 24th June
SHOP BLUE BLUE JAPAN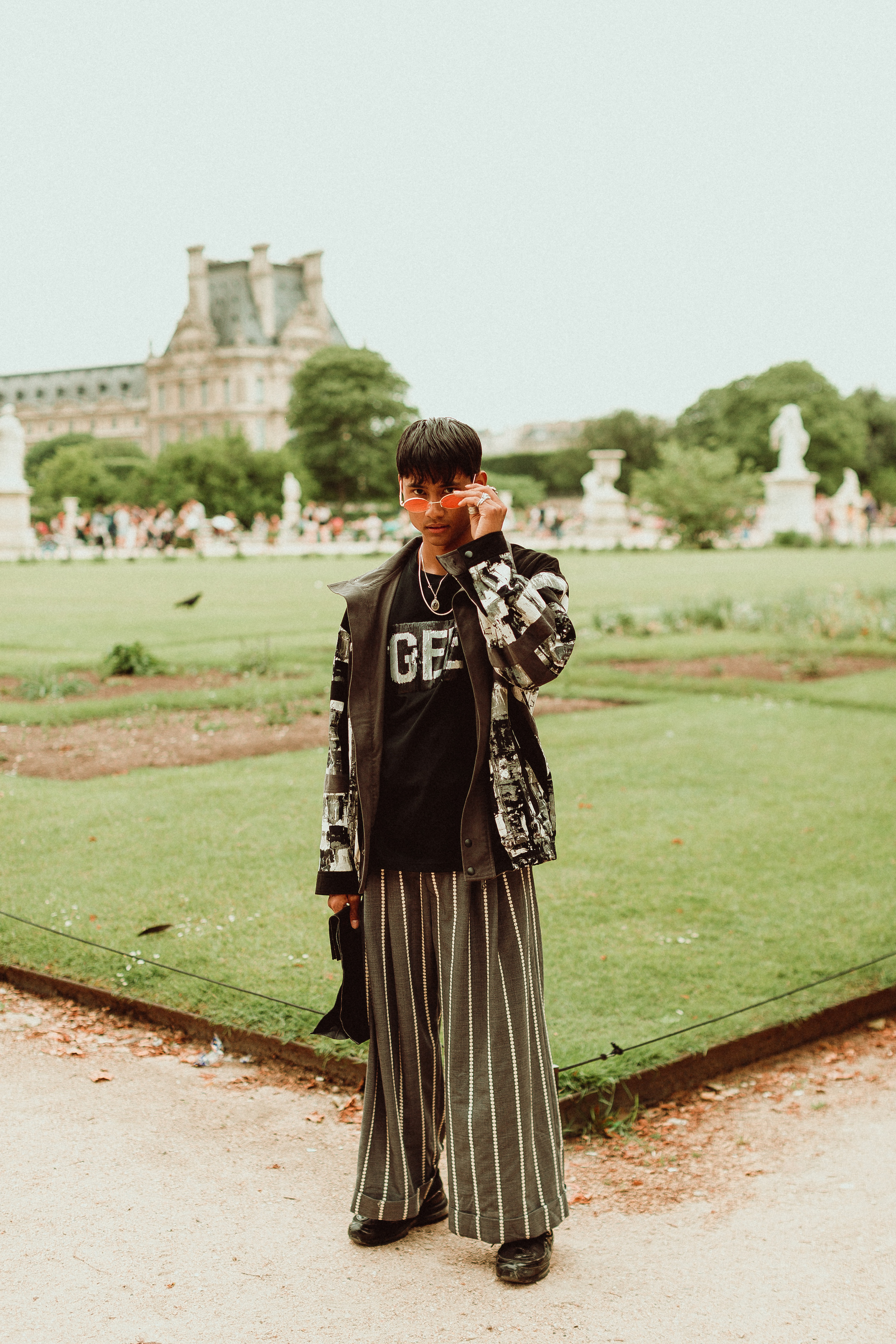 KICS DOCUMENT.
As with other brands on this list, the best techniques of Japanese craftsmanship are used in the process of making all of the fabrics and buttons used in Kics Document.'s products, as well as in the process of all of the pattern-making, sewing and finishing. Each piece is made, from start to finish, in Japan and features an ergonomic design with 3D-pattern-making. The brand has strong ethical values, and has stated that its purpose is to serve as 'a stepping stone', or as an intermediary, between designer Kanako Takeishi and future generations in order to continue Takeishi's knowledge and ingenuity into the future. The brand designs for both men and women, but the clothes remain relatively gender neutral. The current collection, for example, consists of oversized shirts, voluminous trousers and casual outerwear. Working with a limited palette, the SS18 collection is primarily neutral, with flashes of teal. We're keen to see whether the SS19 collection maintains this minimalist aesthetic, or if Kics Document. will take a more maximalist approach for the new season.
Where: Tranoi Paris Men's (Palais de la Bourse)
When: 22nd – 24th June
SHOP KICS DOCUMENT.
Duren
Launched in Kyoto in 2013 by fashion producer Masaki Matsukawa and designer Kohei Okamoto, Duren is a luxury bag brand made entirely in Japan. Despite being relatively new to the game, Duren has become an industry leader for innovation and, accordingly, have won awards such as Good Design Award Japan, A' Design Award Italy and IF Design Award Germany. They are perhaps most famous within the fashion world for creating a new material called 'crinkle leather': ultra-thin cow leather stacked with sheets of aluminium, to give the effect of a paper-like material in weight and touch. The brand is currently collaborating with artists and other de- signers around the concepts 'Androgynous' and 'Classical Touch'. Simplicity is key to Duren's designs, the most covetable of which include the 'bread bag': a luxe in- terpretation of the brown paper bag. Almost completely devoid of branding, except a subtle studding detail, Duren is redefining luxury for men in the know.
Where: Tranoi Paris Men's (Palais de la Bourse)
When: 22nd – 24th June
SHOP DUREN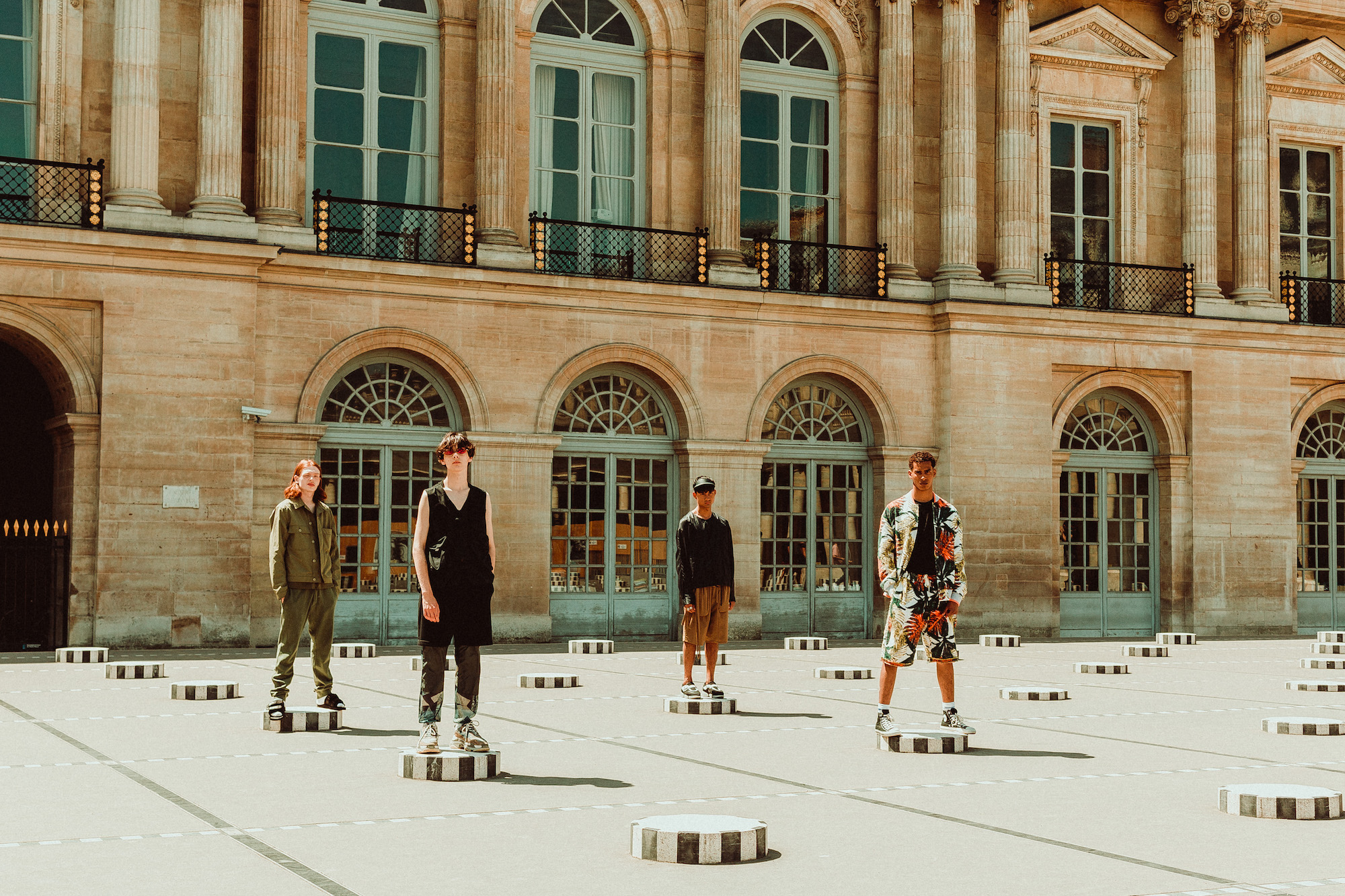 JIB
Founded in Nishinomiya in 1978, Jib is one of the longest-running brands on our list. For a consumer coming from out-with Japan, what is striking about the accessories company is the fact that each product is made individually and entirely by hand by a skilled team of craftsmen. The process behind the creation of each bag is particularly interesting because each item is made from specially treated sailcloth. As a consequence, the brand is defined by a nautical aesthetic and the Nishi- Ninomiya logo is the outline of a whale. This distinctive brand signifier often stamped on the side of the bag, is worth keeping an eye out for, as it marks exceptional quality and innovative design. The bags are designed for prolonged use and, as they wear-in over time, become more comfortable to wear and more pleasant to the touch the more you use them. A Jib piece is great for any occasion, with the bags primarily intended for wear in a casual setting but each bag's sturdiness and durability means that they can be worn even for sailing.
Where: Tranoi Paris Men's (Palais de la Bourse)
When: 22nd – 24th June
SHOP JIB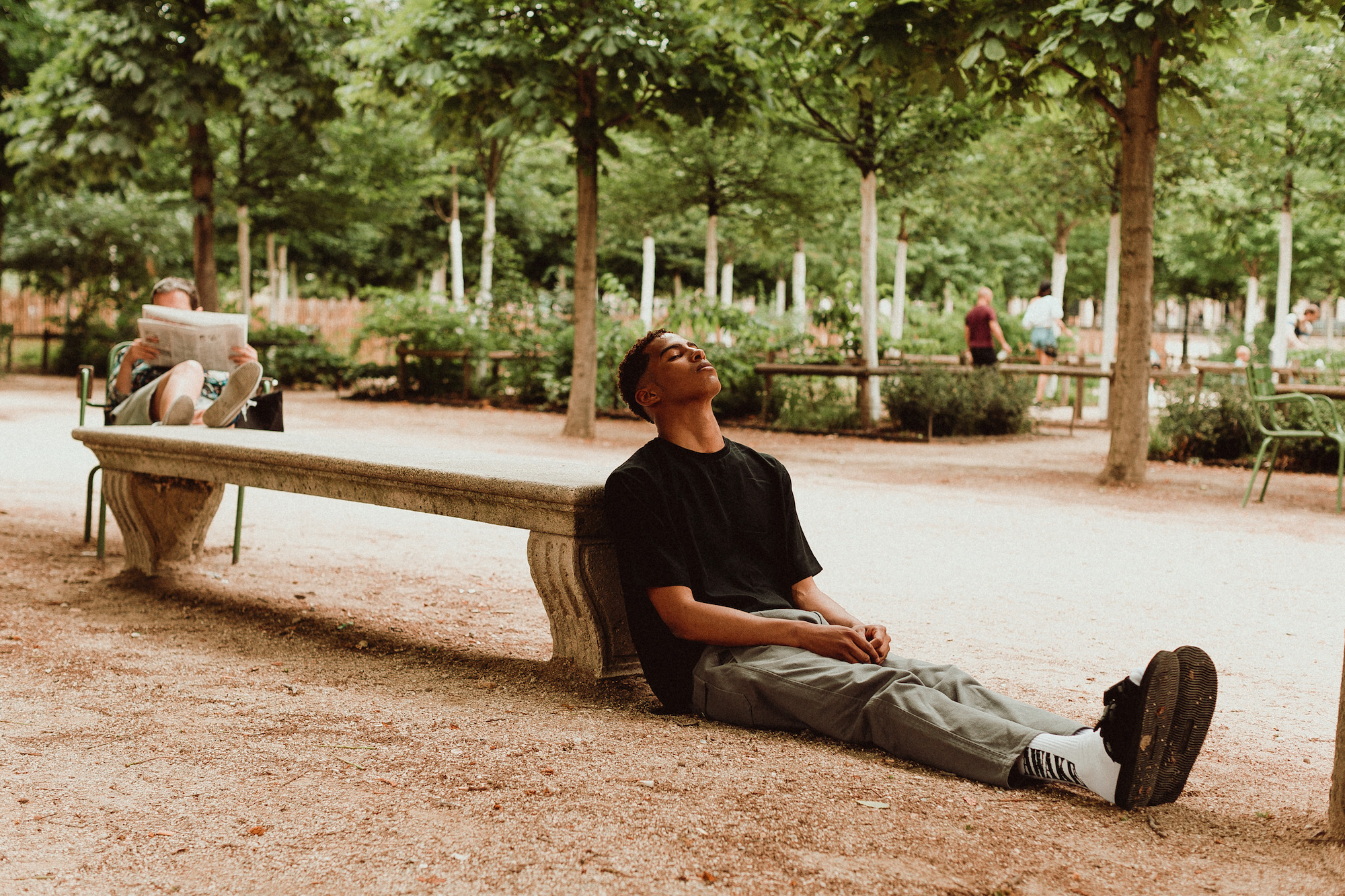 TAAKK
Designed by Morikawa Takino who, after a stint designing for Issey Miyake, set up Taakk as his own independent label in 2012. From his time at Miyake, Takino ac- quired a distinctly high-fashion sensibility which now manifests itself in his designs for Taakk. Going solo to design for his own label has freed the designer personally and artistically, and he has stated that his design method at Taakk compromises an 'endless search exploring new experience'. As such, the brand is characterised by a profoundly experimental approach, although the clear influence of streetwear al- lows the collections to maintain an element of wearability. The most recent collec- tion, for example comprises bold graphic t-shirts, brightly patterned shorts and pin- stripe culottes. We are sure that Taakk SS19 will be the kind of avant-garde collec- tion that will thrill the audiences at Paris Fashion Week. After their instantly memo- rable black and white morph suits for SS 2018, we've earmarked Taakk as a brand which will deliver not just stand-out designs, but high concept creative direction aslo.
Where: Tokyo Showroom
When: 22nd – 24th June
SHOP TAAKK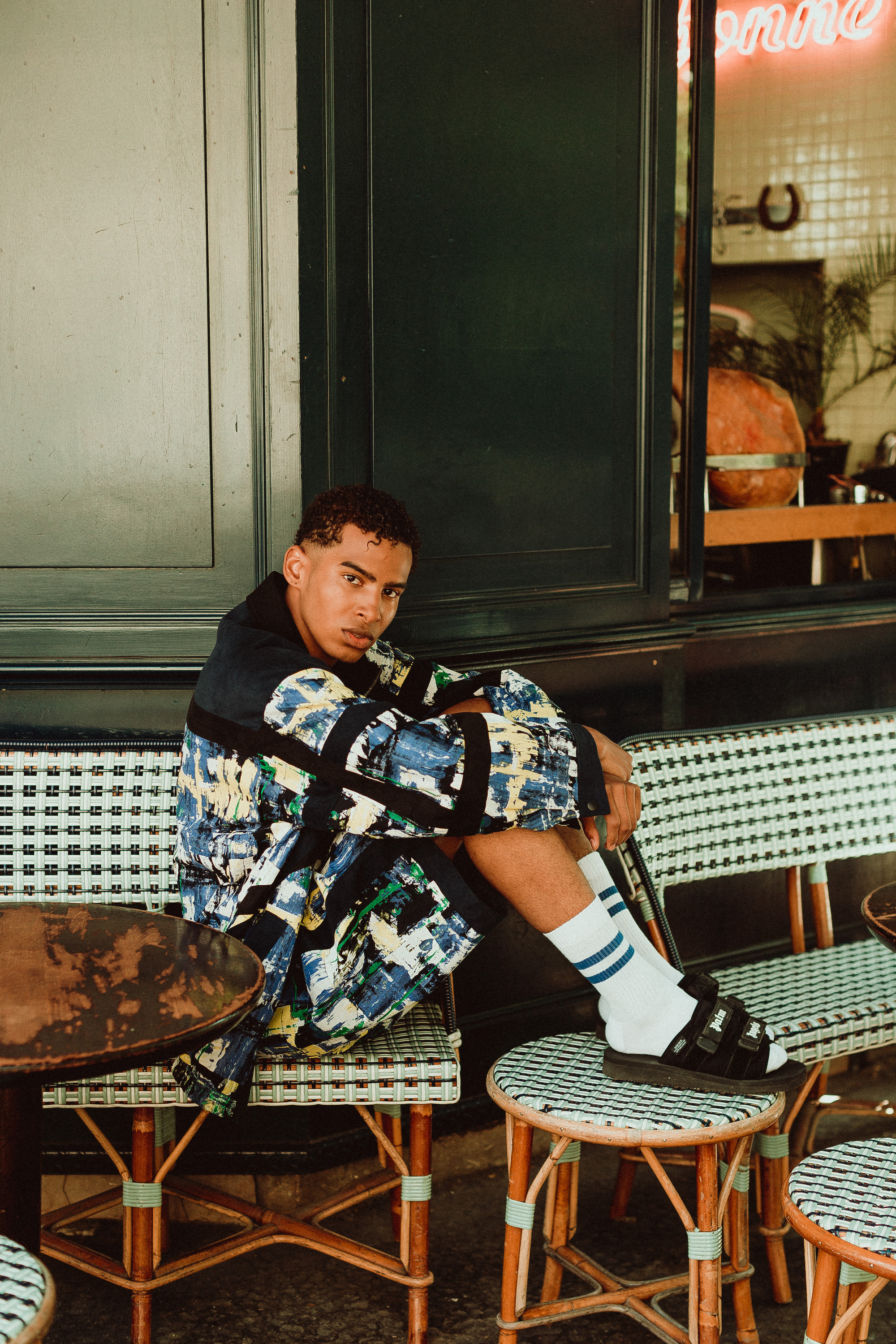 F/CE
Inspired by different cities around the world, each collection from F/CE is complete- ly unique, both aesthetically and culturally. Taking a hands on approach to sourcing inspiration, the F/CE team visit the country used in each theme to experience its lifestyle, history, art, music and culture. Changing from season to season, this im- mersive take on design manifests itself in fully realised collections with awe-inspir- ing cultural references printed or otherwise integrated throughout. The attention to detail, however, doesn't stop there. Taking a similarly meticulous avenue when it comes to spec, function and practicality of the garments – it's the effortless fusion of high quality craftsmanship and an organic vision that makes this brand special. One to watch at the Paris trade shows, we've no doubt that F/CE are a brand that'll gar- ner attention from buyers, press and customers alike.
Where: Tokyo Showroom
When: 22nd – 24th June
SHOP F/CE
Check out the full editorial below: