Let's make one thing abundantly clear: looking your best doesn't have to cost a fortune! In fact, it's easier than you think to stay stylish and stay within your budget. We've put together some easy ways to take your money further the next time you go clothes shopping. Read on to learn more.
Don't Feel Obligated To Follow Every Trend 
Trends can be many things. They can be silly, fun, fleeting, and sometimes they can make you look back and cringe! If you don't like a certain trend, don't spend your money on it. It's that simple! No one's going to think less of you for not having the skinniest tie or the tightest trousers! If you do decide to go for a trendy item, though, you're better off waiting. Styles quickly trickle down from the catwalks to the high street shops, so it's easy to get a cheaper version that's still "in."
Shop Out Of Season
It might seem strange to buy a new winter coat in the heat of summer or a sundress in January, but it actually makes perfect sense for your wallet. Retailers always wind up with the leftover inventory at the end of every season; items that didn't sell only take up space in their stores so they'll often put out-of-season pieces on clearance at deep discounts.
Get Deals Online
Coupon lovers, rejoice! It's never been easier to save money on clothes when you shop online. Be sure to sign up for your favorite stores' mailing lists and rewards programs, as they frequently send out discount codes or give you early access to sales. Don't miss out on the best promotions like Everything 5 Pounds deals, available for your daily online shopping to save both time and money.
Sell What You're Not Wearing Anymore
Look at your wardrobe. Are there any pieces you haven't reached for in a while, like a gift necklace that was never quite your style or a pair of slacks that looked better online? Don't throw it away: sell it! Consignment shops are a great place to pick up the extra cash and clear out space in your closet at the same time. They're especially great for selling your higher-end pieces that aren't suited for everyday wear, like a fancy cocktail dress or a leather jacket. Consignment buyers look for tidy and well-kept items; some shops have a more specific focus like just women's clothing or athletic gear. Regardless of their demographic, they'll always want clean merchandise, so be sure to wash and iron your clothes before trying to sell them.
Go Secondhand
Secondhand stores are great for saving on some gently-used pieces that may or may not become staples of your wardrobe. Since they often focus on the latest trends, you can keep up with the times for less money.
If you're new to the world of secondhand stores, it helps to understand the differences: charity shops get their inventory from donations, consignment or resale shops buy and sell pre-worn clothes, shoes, and accessories that are still in prime condition, and vintage shops are geared towards more specific periods of fashion like the 1970's and 1980's. Vintage shopping is a bit like treasure hunting in that you never know what you'll find!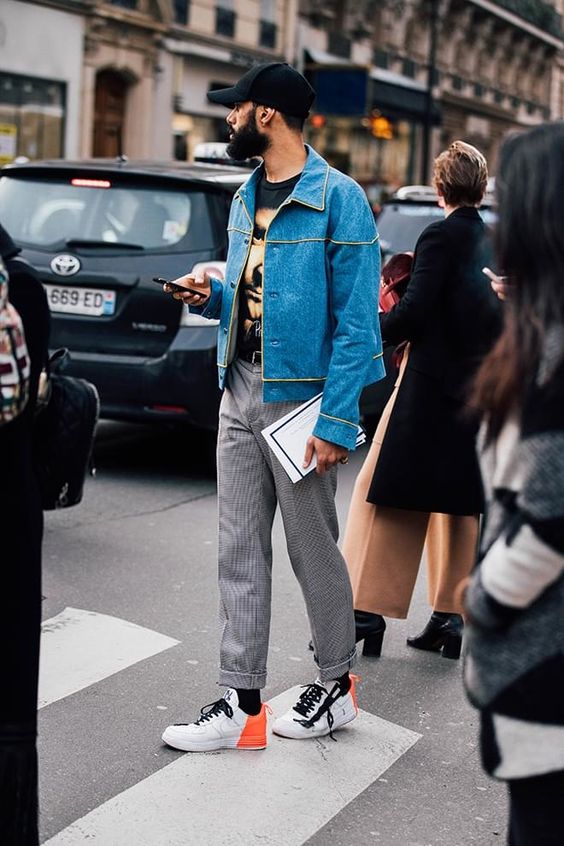 Save On Your Basic Staples
There's no need to shell out big bucks on very basic pieces like cotton t-shirts, pajamas, sweats, undergarments, etc. You'll be paying for the designer label and not much else, so save your money and buy in bulk whenever possible.
Understand Your Clothing Habits
A good way to save money is to understand your style and what you really like. Examine the pieces that draw your eye on a regular basis versus the things you wear on a day-to-day basis because often there's a difference between clothes you like and clothes you'll actually wear. It doesn't matter how much you like it based on aesthetic value alone: don't let yourself be dazzled into buying a piece that will never see the outside of your closet. If it's not comfortable or if you can't picture yourself wearing it regularly, don't buy it. Same goes for shoe shopping; they'll collect dust and you'll want your money back.
Need Inspiration? Look Beyond The Runway
Street style is an endless font of the cool, the unexpected, and the effortlessly engaging. Far from being a slave to the trends, a street style frequently focuses on cost-saving innovation that fuses into something brand new. Check out some looks from the streets of Milan and see for yourself.