Everyone needs it right now.
Prada has made its comeback. The first thing that triggered was the Cloudbust sneaker then eventually its accessories, and now everyone wants the Prada shirt. The weather is at its peak right now, with the heat on the rise and so is the Prada shirt. The fully printed Prada cropped shirt for men is a key statement piece to be rocked this summer. It's popular and selling out fast.
The Prada shirts feature a mixture of different prints. From the graphics of Bananas to flames, Lip-stick and a mixture of many more. The shirts come in different two-sided prints, which are also customisable in-store. If you're interested in having your shirt custom, choosing what you want on each side, order process takes 3 weeks.
Before the burst: A Prada shirt was worn by Virgil Abloh during New York Fashion Week a few seasons back, we believe this is what sparked the cropped shirt style for Prada, which now has become their signature statement piece for summer.
With the shirts selling out fast if you're looking to cop a piece be sure to be quick.
SHOP PRADA SHIRTS BELOW: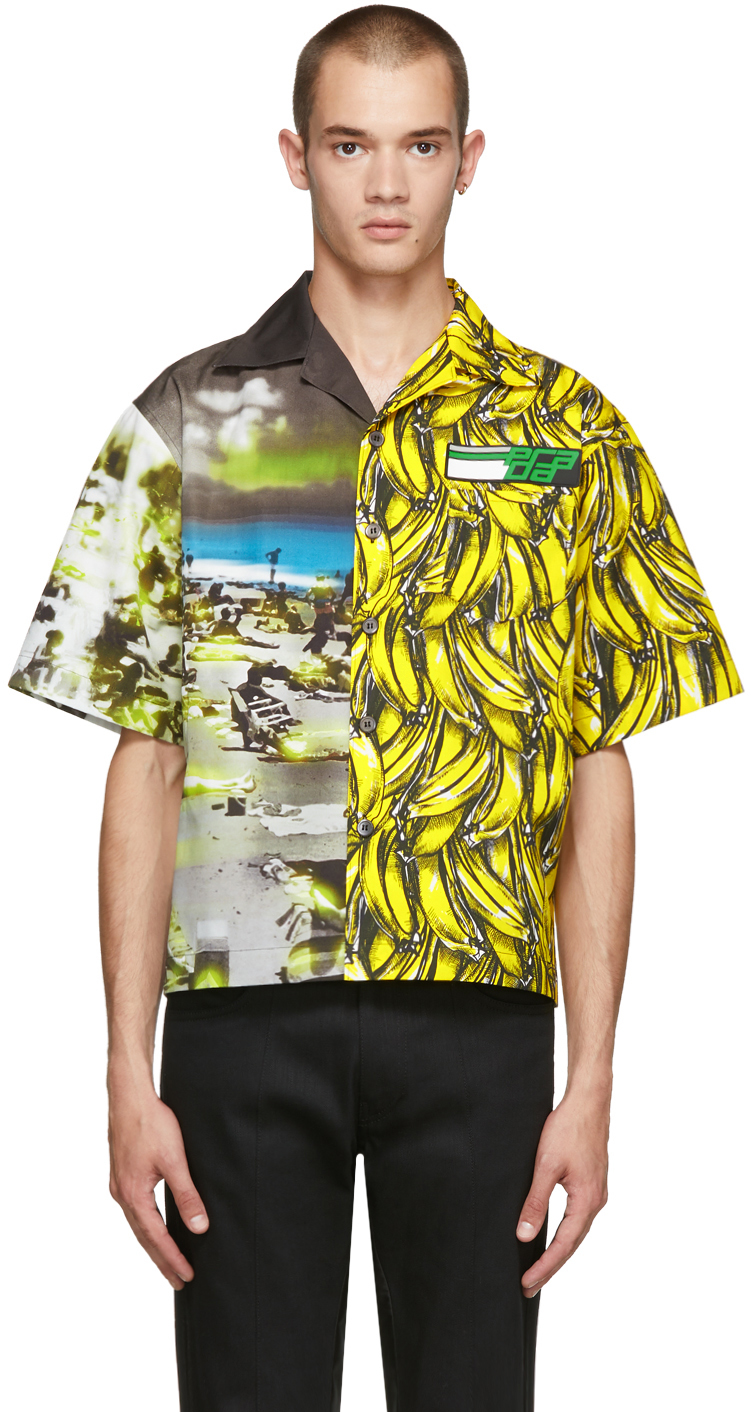 CLICK HERE TO BUY