Suits & Trainers Sorted.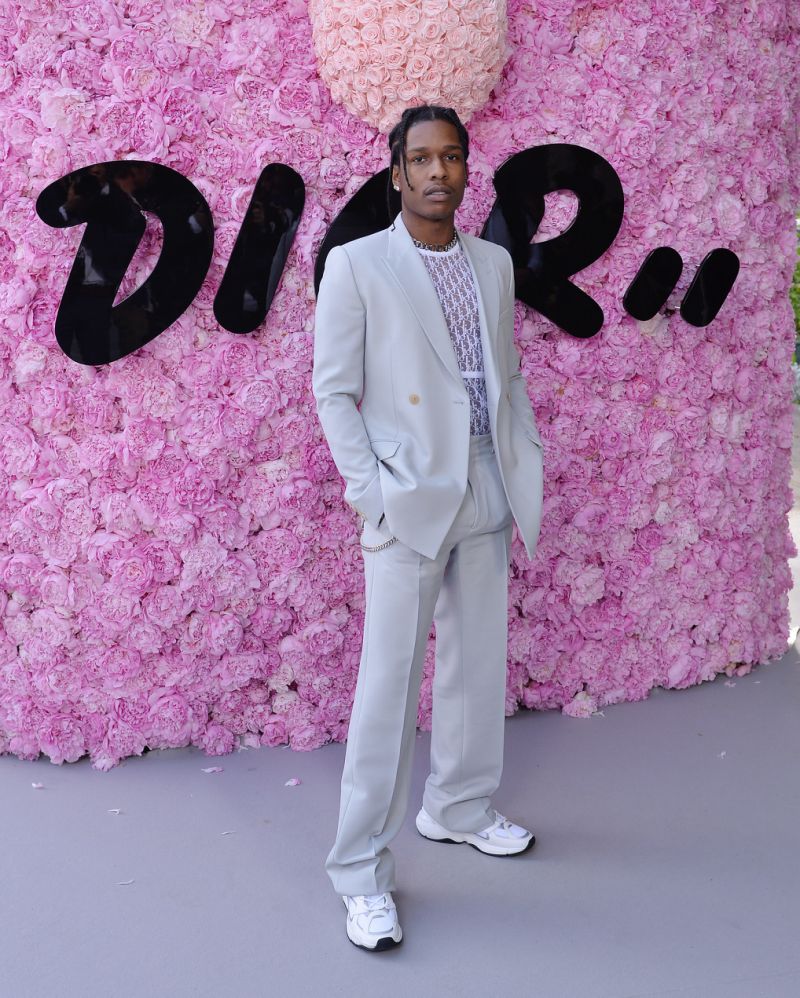 Gone are the days when wearing black, cap toe Oxford shoes were considered mandatory for any suit. Now, we are finally seeing progression with the evolution of formalwear style, particularly when it comes to pairing smarter pieces with trainers.
A wave of validation has arrived from the upper echelons of fashion, with luxury brands such as Balenciaga acknowledging and referring to dressed down tailoring as 'Business Casual' alongside approval from Kim Jones, former Creative Director at Louis Vuitton and current Creative Director at Dior Homme, through his recent debut collection for the house: Suits and Sneakers (Spring/Summer 2019).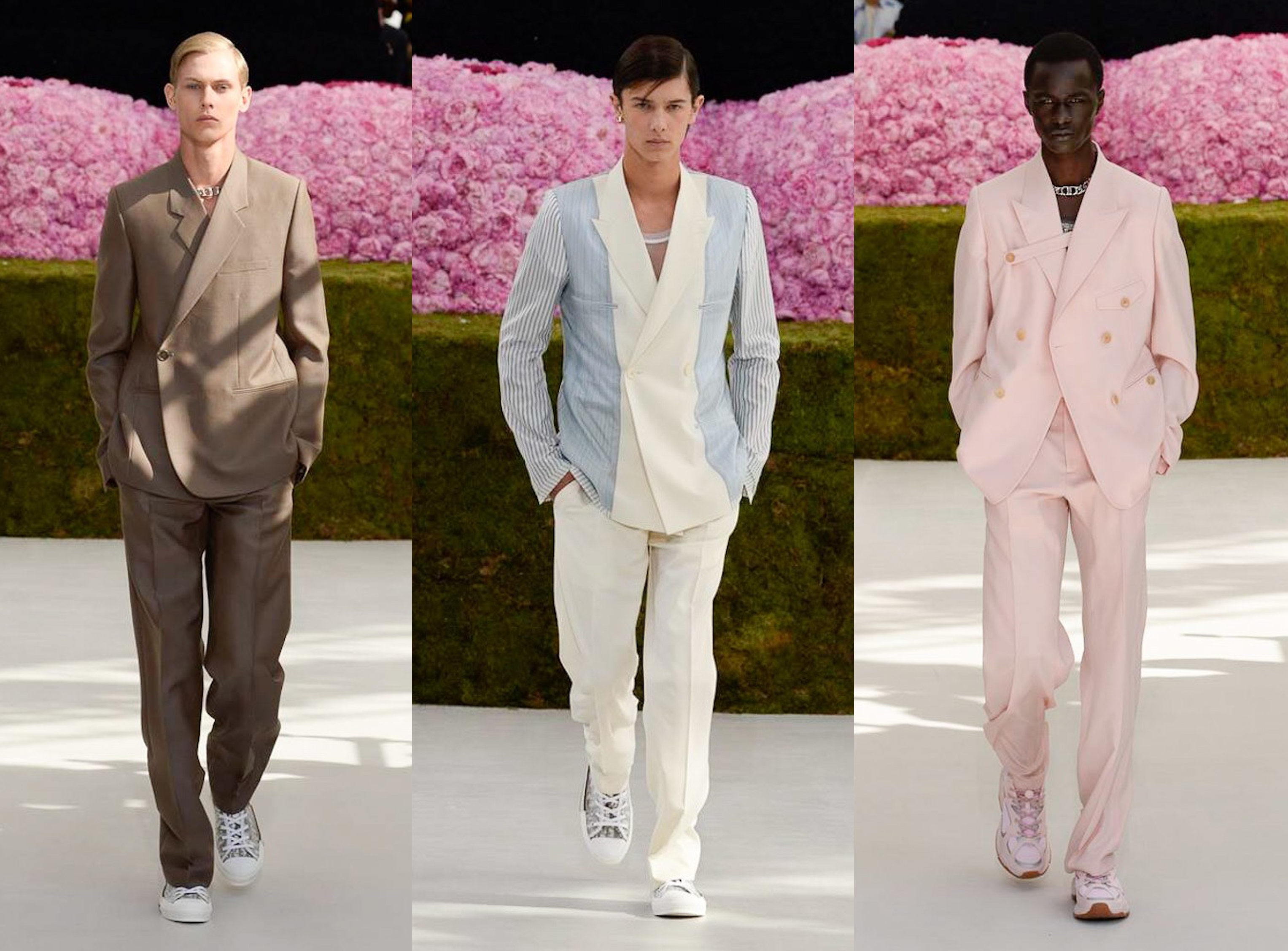 Round this out with the celebrity nod from the likes of A$AP Rocky, Bella Hadid and Naomi Campbell opting to don the perfect summer uniforms in the form of Jones' slouchy suits – Bella in highlighter yellow, Naomi and A$AP in more neutral shades – all forgoing traditional footwear to match them sportier low-top sneakers, and we've got a trend in the making.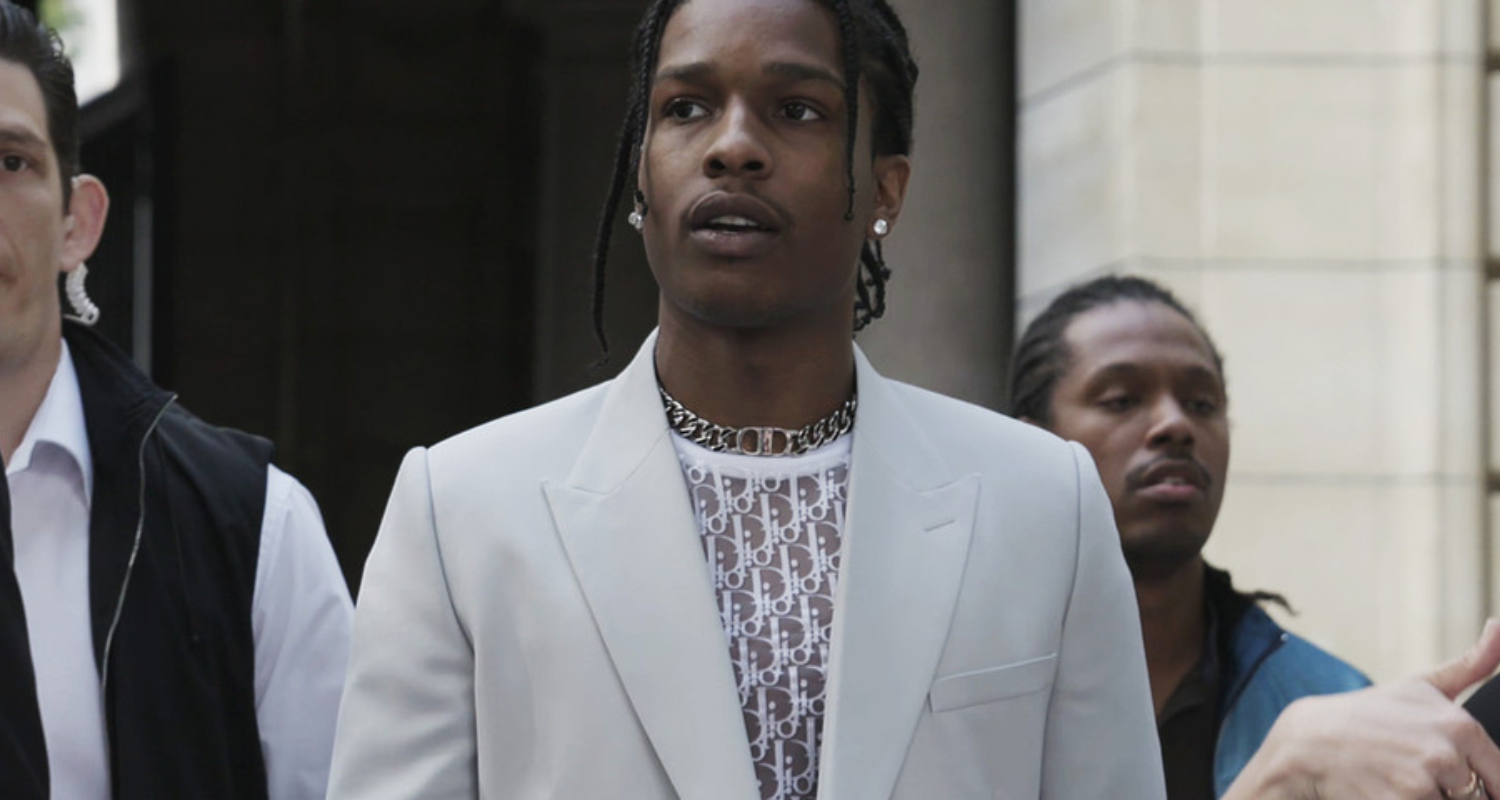 Despite the effortless elegance of the look, factors such as colour, accessories, and details play a vital role in its makeup.
In regards to colour, consistency is key. It acts as the foundations and is evident in the images of A$AP, Bella, and Naomi as it creates a spotlight opportunity for the accompanying sporty trainers.
The trainers themselves are typically classics such as Nike's Air Force 1', Vans, Reebok, and more recently, Nike's Air Monarch. The loose, baggy fit of these summer suits are also imperative when it comes to the nonchalant appearance we're all trying to recreate.
Lastly, accessories, particularly jewellery, are the final flair required to finalise the outfit as, just like the trainers, it can stand boldly as a middle finger to the typical suited & booted 'banker in a suit' aesthetic. In this case, you can see Rocky and Naomi wear silver midnight chokers whilst Bella goes for a larger gold necklace complemented by a gold bracelet.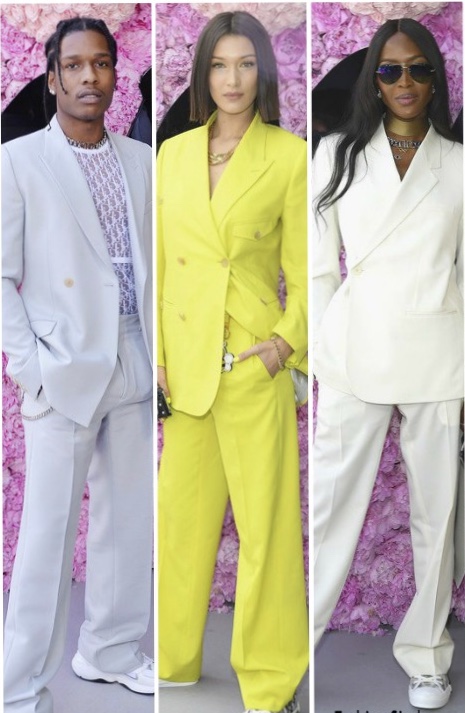 Take a look at our gallery below to see our favourite shots of the suits & trainers style on the street.