Located just 2 minutes from Pigalle Metro Station, Le Pigalle really is in the heart of the Moulin Rouge.
The Pigalle is located at 9, rue Crochet, 75009 Paris
A gritty but popular area, you really see a different side to the many faces of Paris.
The boutique hotel is kitted out with a kitch & contemporary décor, with lots of attention to detail.  The dance pole (complete with draw-able curtain) is a great added touch to the relaxed reception area.
Friendly staff work from laptops near the entrance and go above and beyond to assist you with your stay.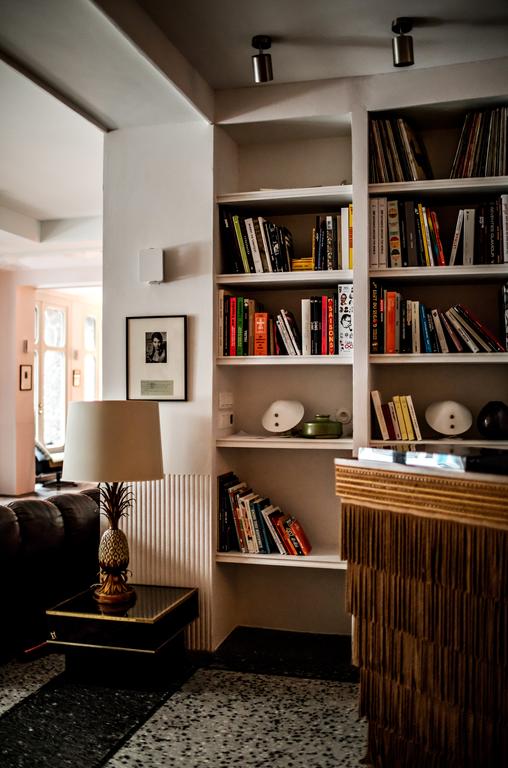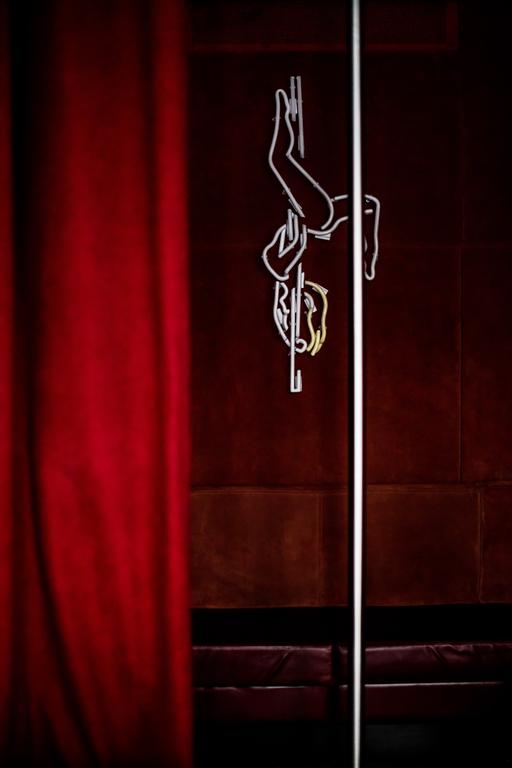 All the rooms have a strong Parisian identity.  They are decorated in the style of the area, known as Nouvelle Athènes for its neoclassical architecture, which inspired artists and poets in the late nineteenth century. And they convey a specific image of Pigalle: historic, modern, decadent, multicultural, musical.
The rooms are cosy and have a home-like feel.  Details like blankets, books and records add a lovely touch.
Rooms can be booked based on size.  For example, if you can splash the cash, Pigalle 35 (the largest) is a beautiful suite.  Complete with turntable and rare selection of historic vinyl to express the spirit of Pigalle and its musical past. There's also a well-stocked bar and fancy bathtub.  If your budget is on the tighter side, perhaps Pigalle 15 is better for you.  Open plan, in the style of a Parisian studio, this room still has all of the stunning trimmings in a more compact space.  No bath, but wonderful power shower instead!  Travelling alone?  Then Pigalle 12 is spot on!  Single bed, great room rate, with record player and fully stocked bar!
The hotel itself is super quiet.  I imagine there is sound proofing, what with all the record players!  Disclaimer: Bare in mind it is a busy area, so you may hear some road noise from the passers by throughout the night, but that is all part of the aesthetic!
PAUSE loves: The discreet condoms by the bedside (in all rooms)!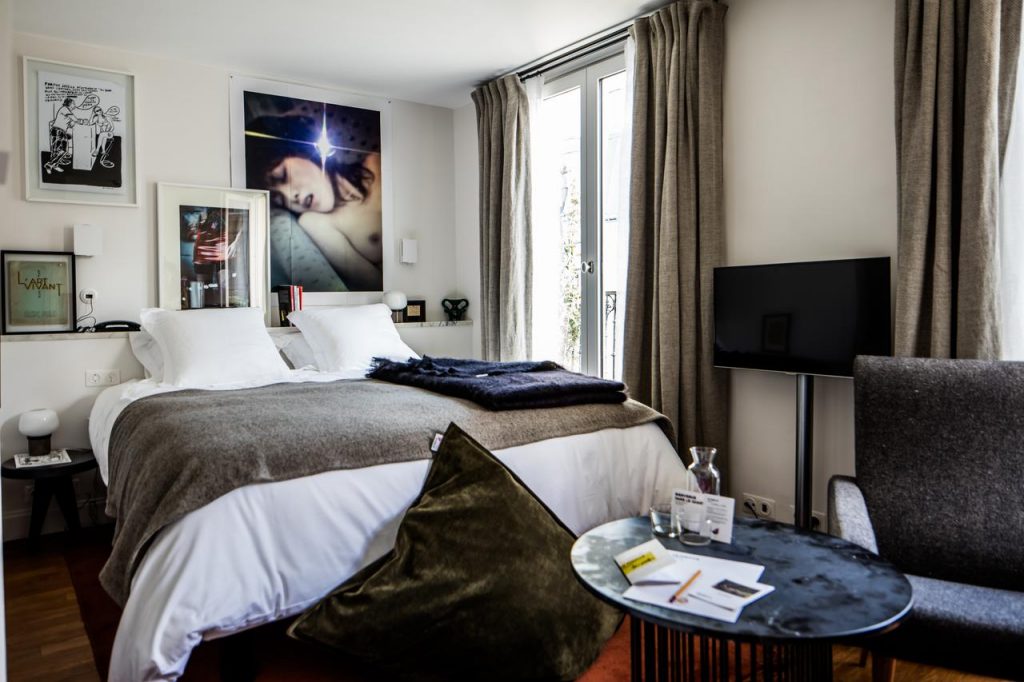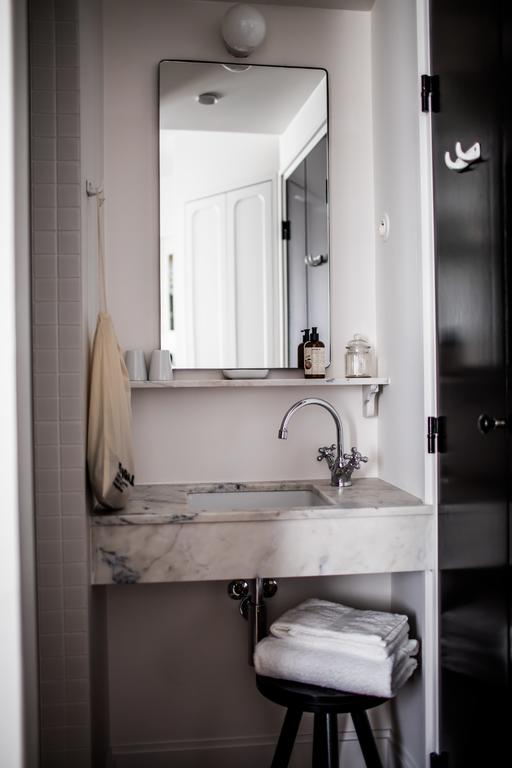 Enjoy breakfast in the bistro style restaurant. Fresh croissants with coffee to start the day like a true local.  The restaurant also serves food until 11pm at night, so don't miss the opportunity to try the seasonal menu.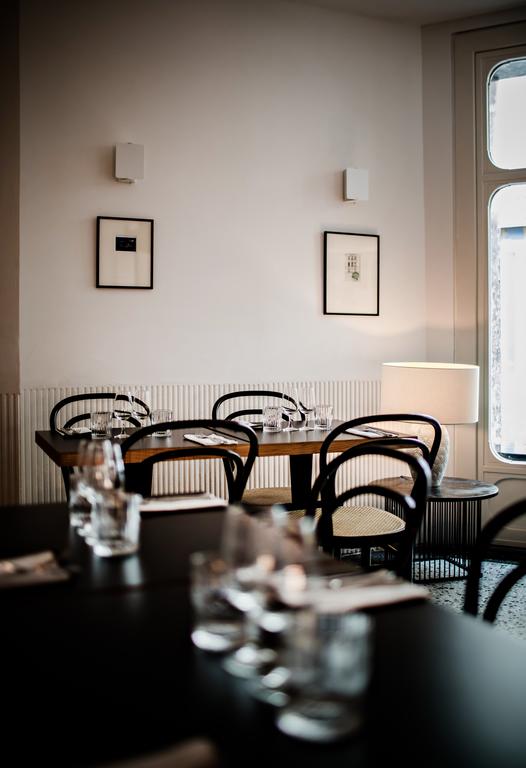 For more information or to book, click here.