Flames.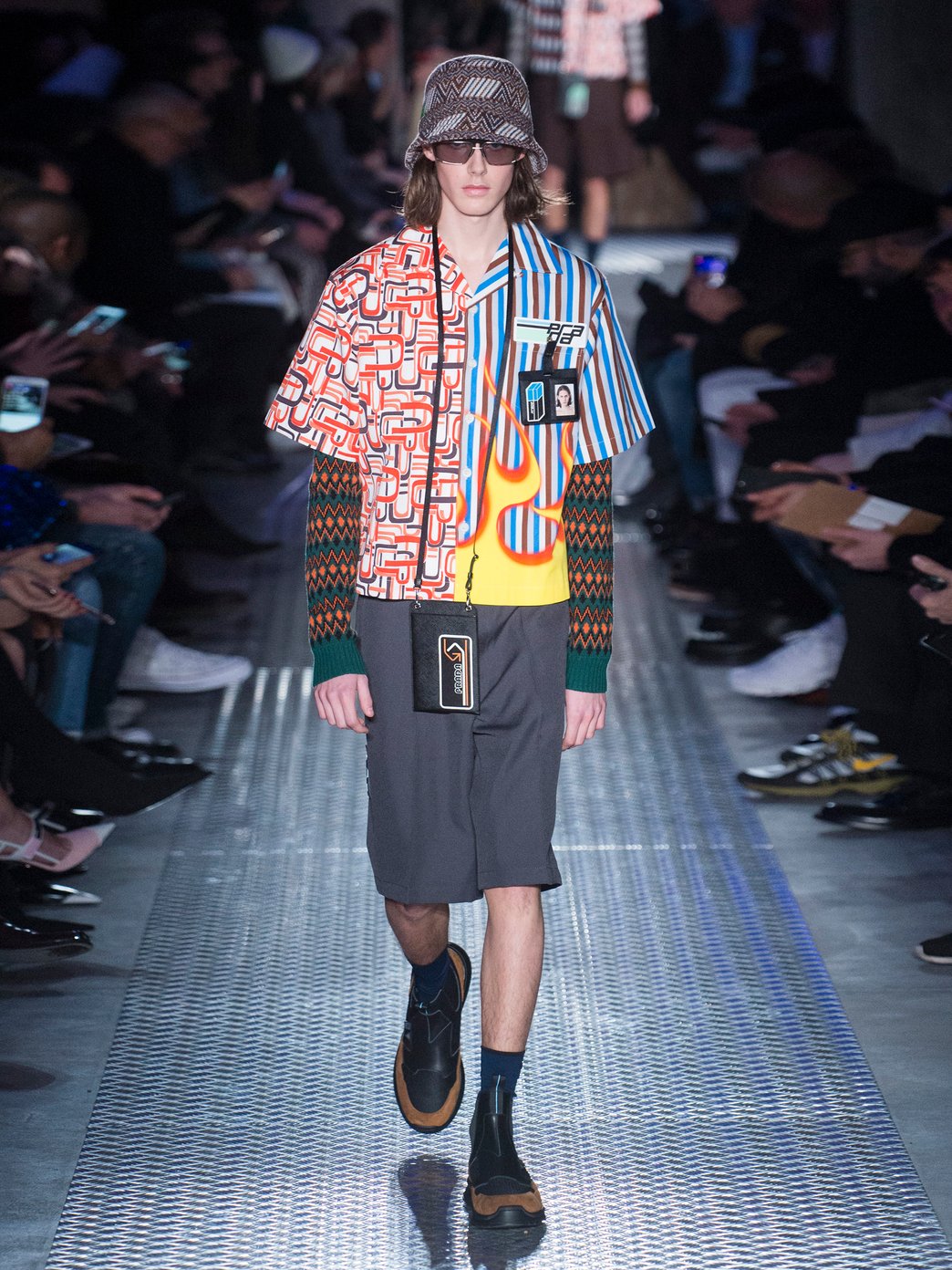 Just in case you haven't already noticed, Prada has been dropping some serious heat recently. In particular, the label's ultimate box-fit shirt; the flame printed cotton-twill shirt, hitting a shelf near you before vanishing again in the blink of an eye.
The shirt itself sees a contrast-split straight down the middle with one side featuring multi-coloured stripes whilst the other side consists of a wavy geometric pattern, all of which is accompanied by roaring flames at its base.
Despite all the hype, this isn't the first time Prada has absolutely killed their shirt designs, most recently dropping an "art print" bowling shirt, priced at $980, making it quite the statement both visually and financially.
As well as the progressive style the shirt takes on, it has been worn by quite a few influential fashion/media figures which can be seen below.
Marc Goehring.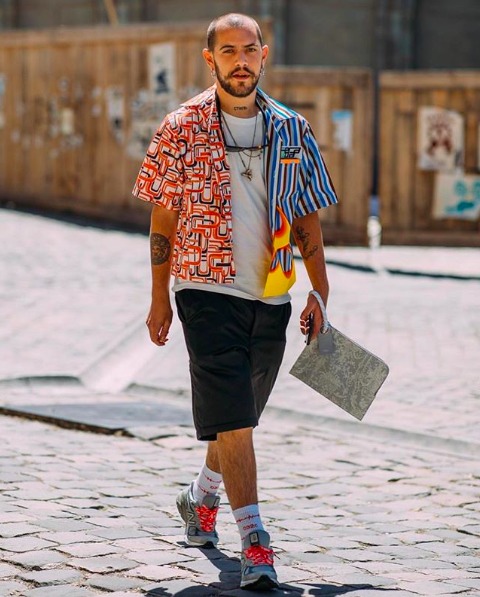 Marc Goehring, pictured above, flexes his  Prada shirt unbuttoned over the top of a plain white tee accompanied by black knee-length sports shorts. Goehring keeps the fit effortlessly casual, putting the statement shirt on stage.
Pusha T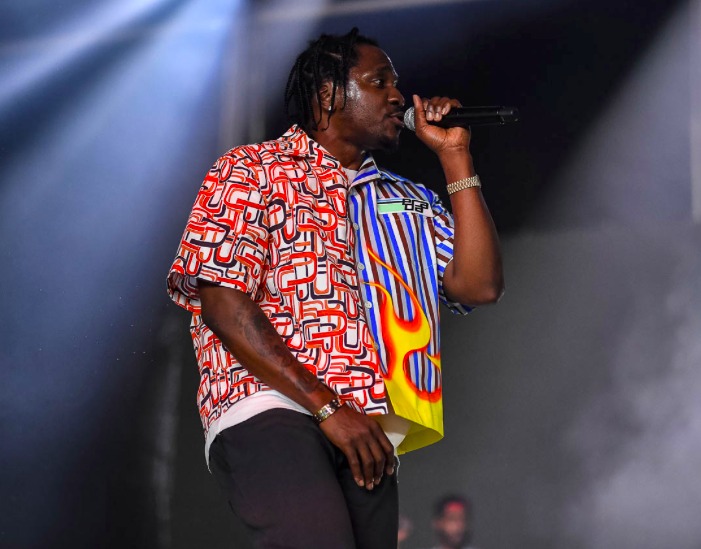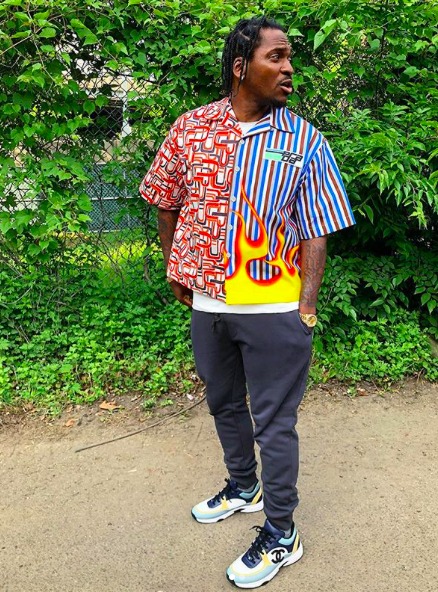 Contrastingly, rapper Pusha T styles his shirt buttoned up with a plain white T-shirt underneath. The look is finalised with Dries van Noten tracks. KingPush was also seen in this outfit during his performance at the Governors Ball in New York which, arguably, was where the shirt really took off.
Jeff Goldblum.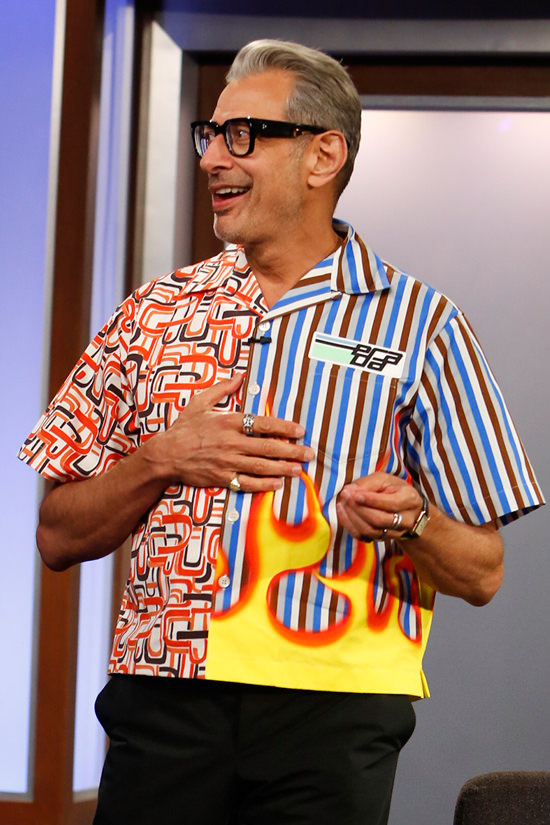 Most surprisingly of all, actor Jeff Goldblum was seen stunting on Jimmy Kimmel Live in Los Angeles a few months back wearing Prada's shirt for a more formal looking fit complemented by black dress trousers with black leather shoes.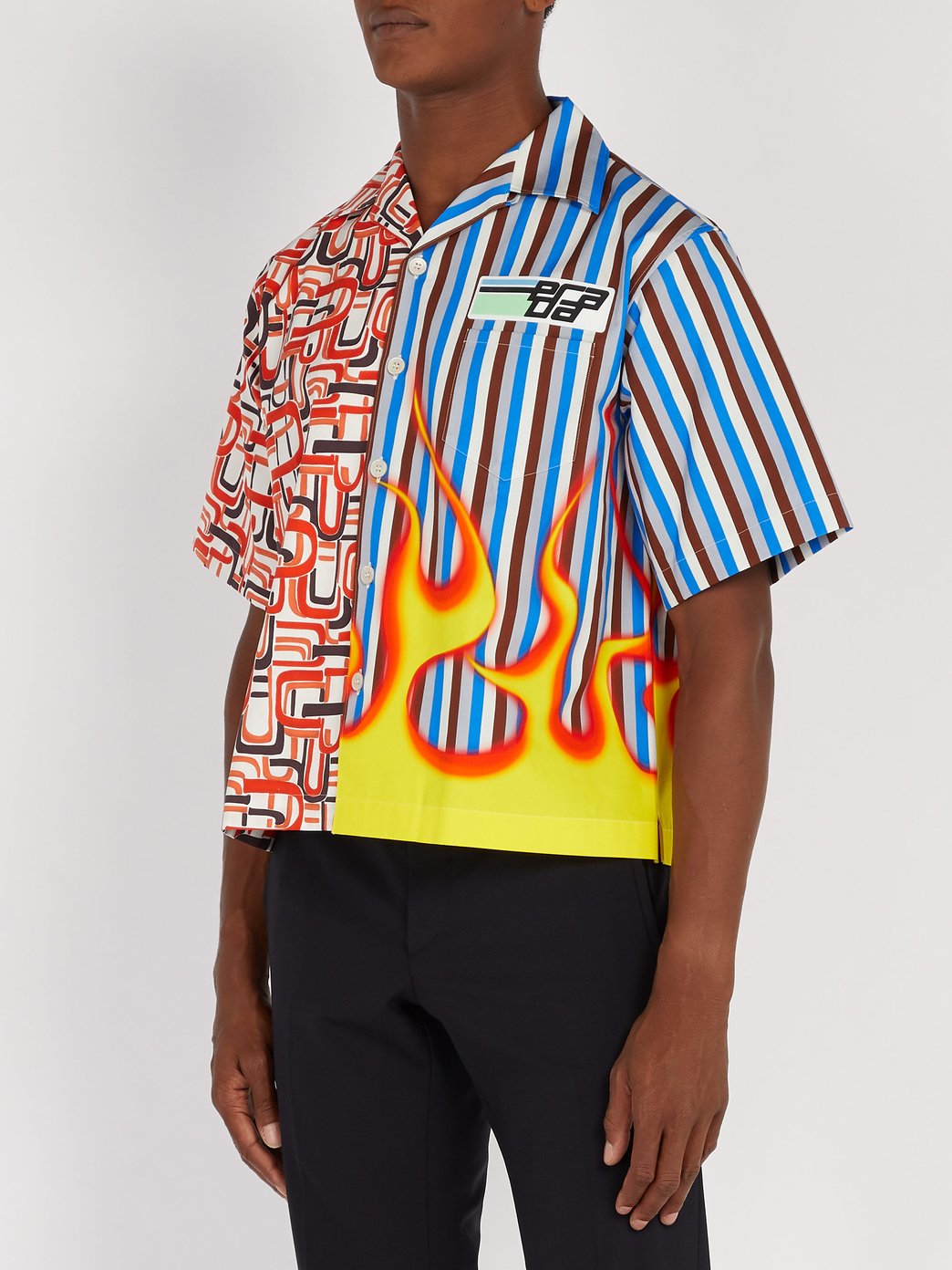 CLICK HERE TO BUY